Laura's Naturally Sweet Blog
Psssst...............looking for naturally sweet, healthy, deliciously moreish cakes? You've come to the right place!
Strawberry Cream Pie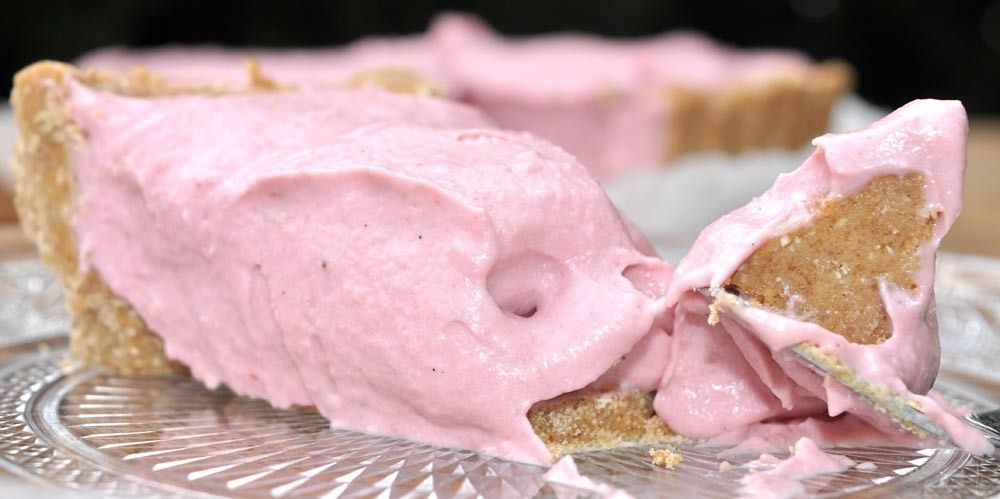 This truly is one decadent, delectable dessert. The strawberry cream middle is to die for the shortcake base just sets it off to perfection.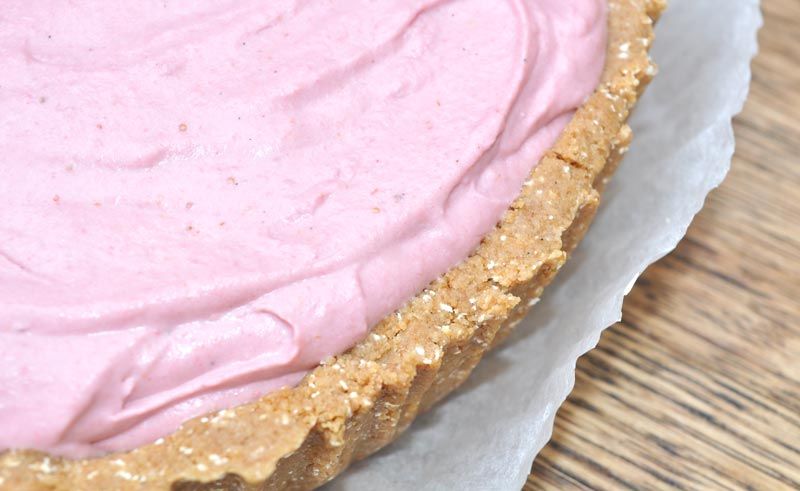 Sometimes I know exactly what I'm going to make – I spend time working it out and perfecting a recipe – it's great fun and I enjoy getting there but occasionally I stumble across something in the process by accident and there is nothing better than discovering something so perfect by accident!!!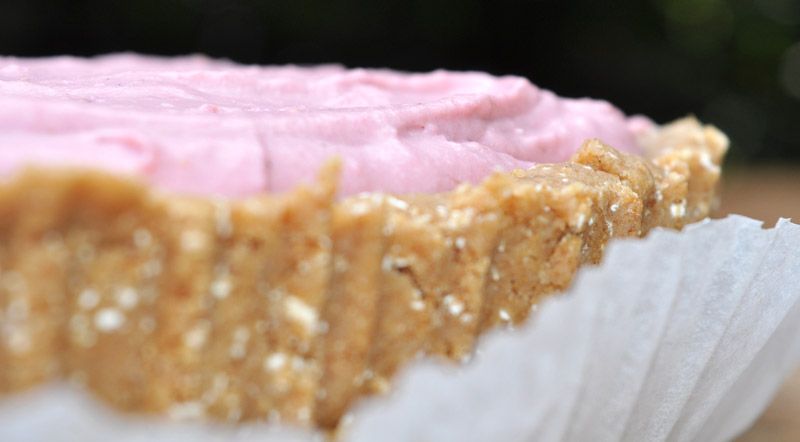 That is exactly what happened here. A few weeks back, whilst I was working on the perfect Strawberry Cheesecake Buttercream Frosting for my Chocolate cupcakes I stumbled across the filling for this heavenly Strawberry Cream Pie.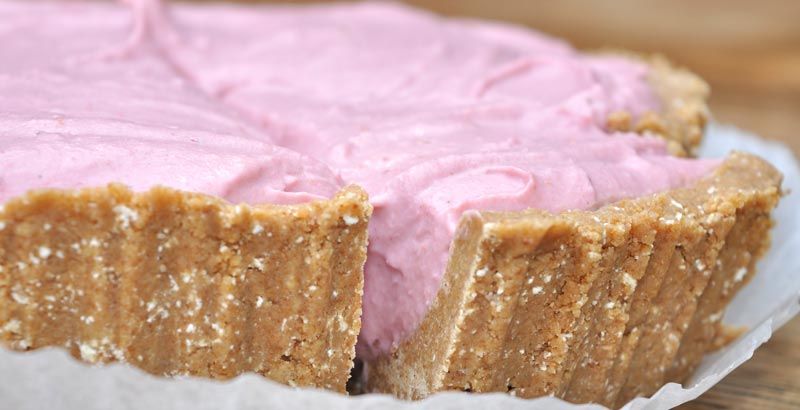 The mix was just sooooooooooooooooooooooo delicious I knew I had to do something outrageous with it.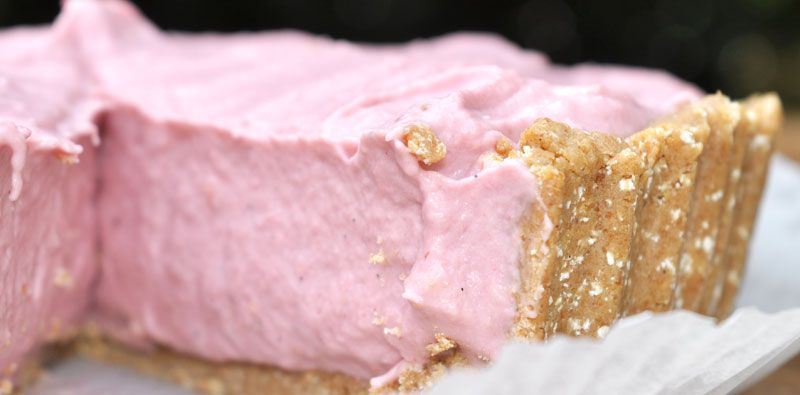 It is the perfect taste of summer, light, fruity and creamy every mouthful is perfection.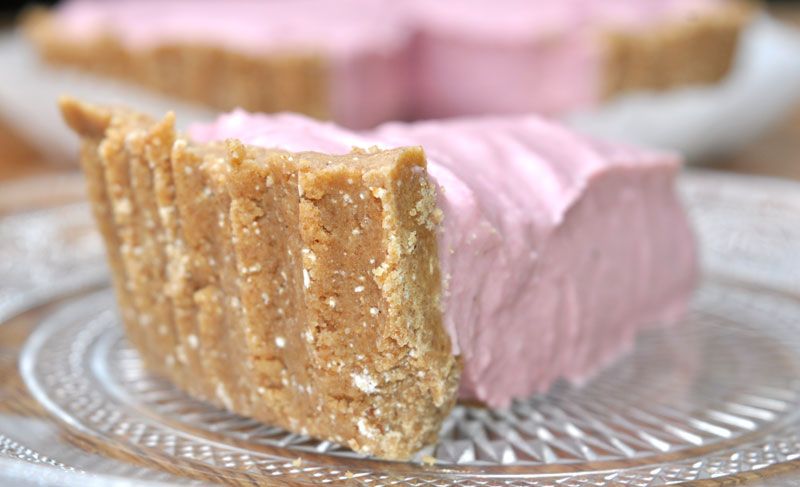 And the real bonus- (other, of course, than all the health benefits of such a great dessert!!!) - it is super easy to make. A batch of rich coconut sugar shortbread, some soaked cashew nuts and you're on your way. The filling is literally all the ingredients blended together – done in two minutes – set in the freezer in 20.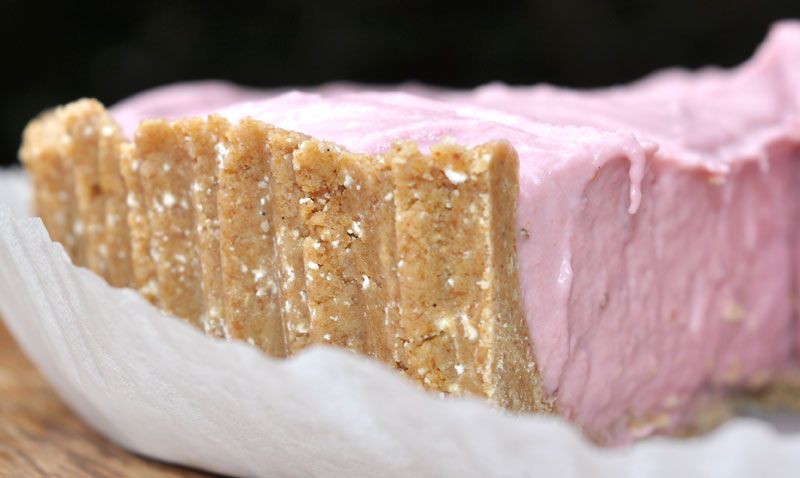 It will impress any dinner party – no one will believe that it is healthy – it can be whipped up for the family at any time – I'm even thinking of taking some miniatures out in my Kilner jars for a picnic!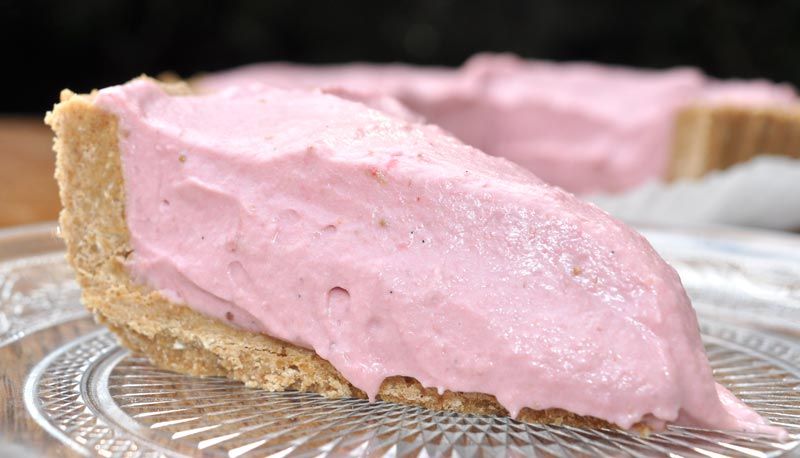 Once you've mastered strawberry of course raspberry, blueberry, cherry or any other summer fruit would work when you fancy a change up!!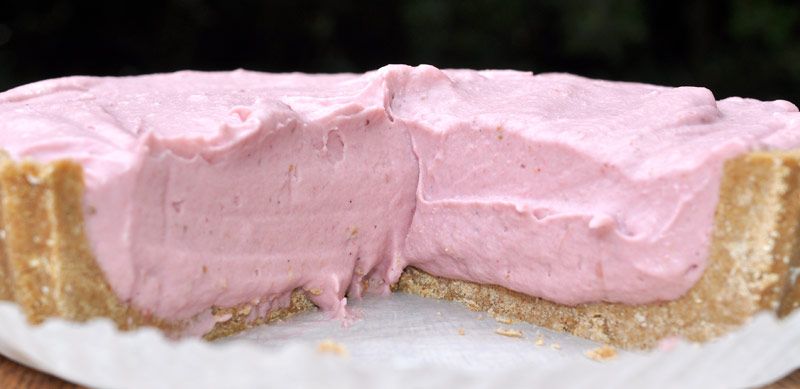 So here goes………………………………………………..
Strawberry Cream Pie
Prep Time: 20 mins Set Time: 2 - 4hrs
Serves: 10 - 12
Ingredients:
Base:
2 Cups Shortbread Biscuit Crumbs
2 tbsps. Maple Syrup
2 tbsps. Coconut Oil - melted
Strawberry Cream Filling:
¾ Cup Cashew Nuts – (soaked overnight)
¼ Cup + 2tbsps. Coconut Oil - melted
1 Cup Fresh Chopped Strawberries
2 tbsps. Maple Syrup
½ Cup Dalfour Strawberry Jam – divided into two ¼ cups
1 tsp. Powdered Vanilla
Instructions:
1) In a bowl combine thoroughly all the ingredients for the base. Press the mix into the base of a 7 inch round tart tin coming up the sides about an inch or so and place in the refrigerator to set for 10 mins.
2) Blend all the ingredients, except the 2 tbsps. of strawberry jam, together until completely smooth. Place in the freezer for about 40 mins. Remove from the freezer and whisk to create a light creamy buttercream frosting. Finally beat in the remaining 2 tbsps. of Jam.
3) Spoon into the base and place in the freezer to set for 20 mins or in the fridge for 2 hrs. Keep refrigerated before serving.