Laura's Naturally Sweet Blog
Psssst...............looking for naturally sweet, healthy, deliciously moreish cakes? You've come to the right place!
Banana Cream Pie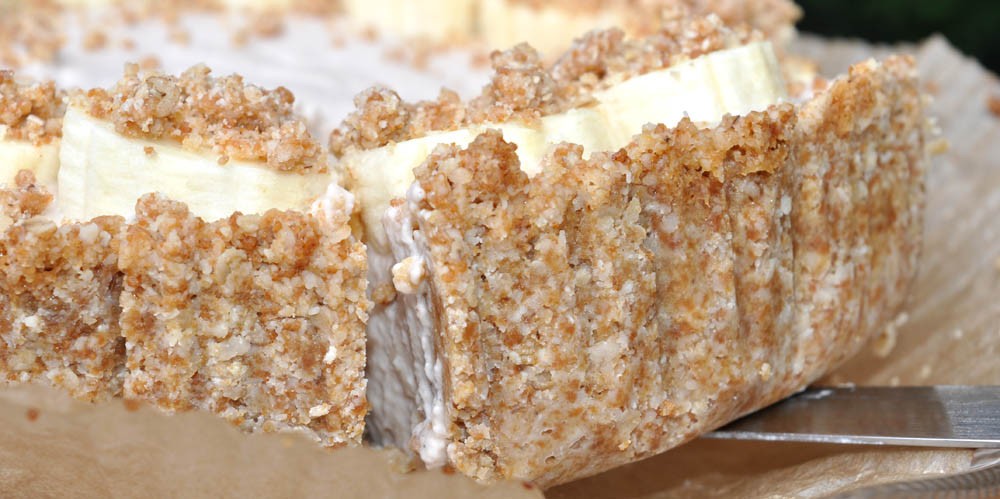 Rich, creamy and absolutely delicious – this is one dessert that you will definitely not be able to resist!! With the real taste of bananas and a delectably crunchy base it never fails to hit the mark.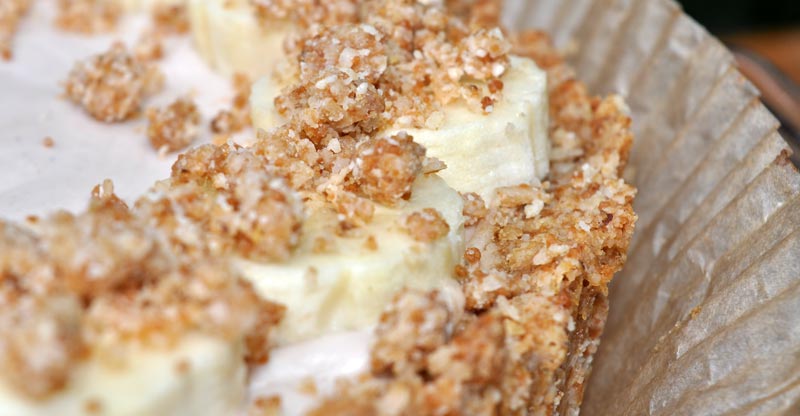 I love my day job (really I do, it's awesome) but the one thing that I always hate is when someone leaves. Especially when that someone is one of your, totally awesome, team and you know that you're going to miss the vibes that they have bought to the workplace. In these dire circumstances that only way to cope is to make copious amounts of treat food and bring it into the office for everyone to indulge in.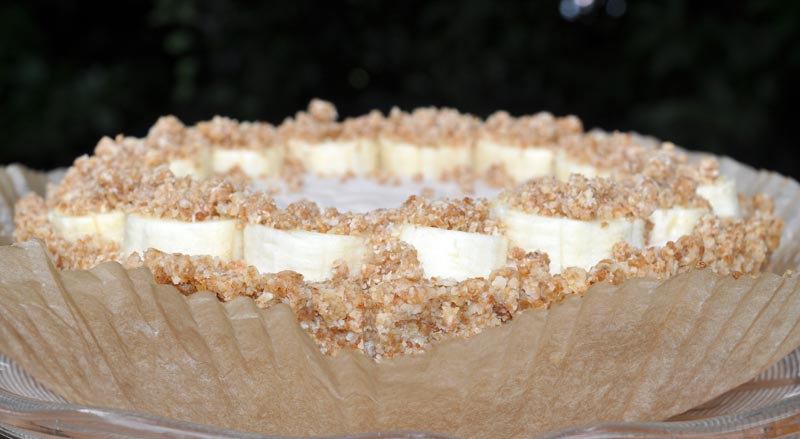 Please welcome - Joe's Banana Cream Pie. Joe we still miss you. And the sad truth is that Joe missed the banana cream pie. Whilst I thought the idea of trying out something new would be simply AWESOME, time was not on my side. Only starting on the Thursday night, the first attempt at a banana cream pie did not set in time to catch Joe before his departure.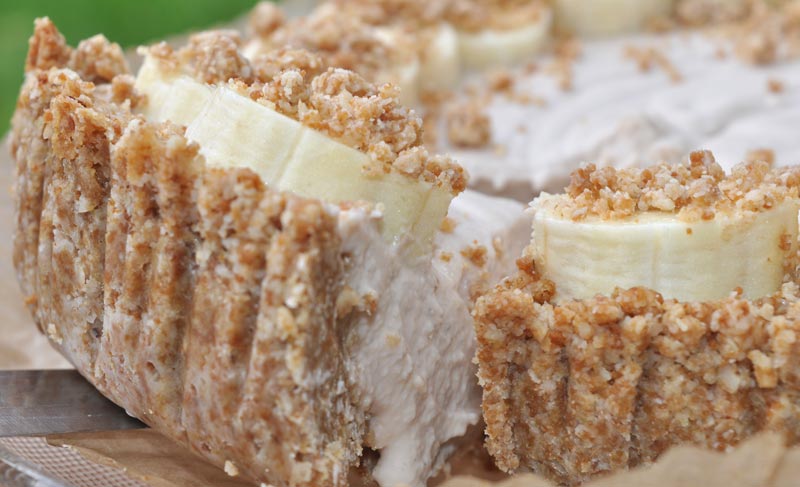 Not that this was a problem for me – I totally enjoyed it. As did my weekend visitors and we made our daily quota of fruit and veg in one hit!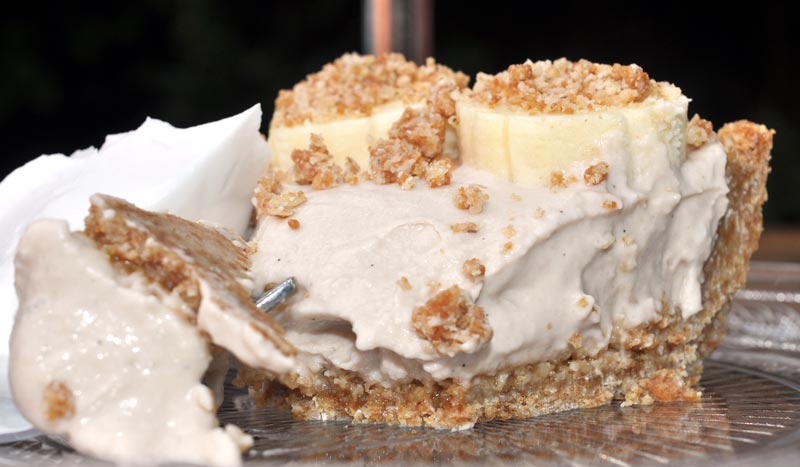 The new, improved, and sets in 4hrs recipe, was enjoyed by the rest of the work force on Monday afternoon - with the added bonus of the caramel sauce that I realised over the weekend would make the perfect topping!!!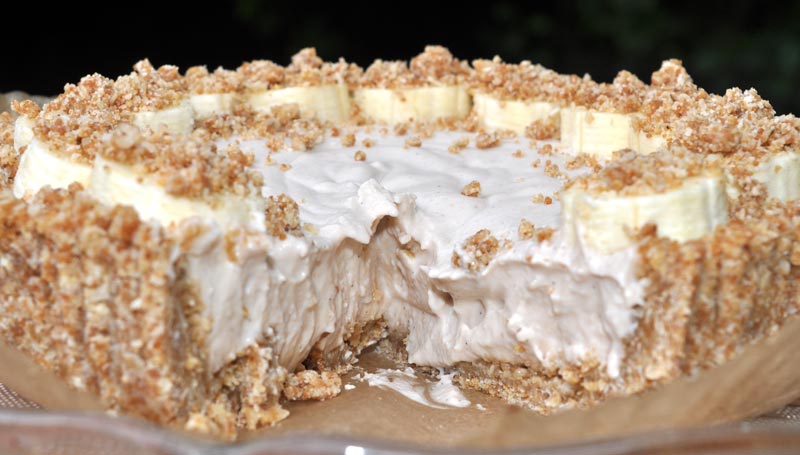 Super easy to make – you really need nothing more than your blender and a bowl. So let's get going! ;P
Banana Cream Pie
Prep Time: 10 mins                          Set Time: 4-8 hrs                       
Serves 10-12                           
Ingredients:
Base:
1 Cup GF Oats
½ Cup Grounds Almonds
¼ Cup Powdered Coconut Sugar
2 tbsps. Maple Syrup
¼ Cup Coconut Oil - melted
Pinch Himalayan Salt
Banana Cream Filling:
1 Cup Vanilla CoYo
½ Cup Dairy-Free Cream Cheese
½ Cup Coconut Oil - melted
2 Very Ripe Bananas
¼ Cup Maple Syrup 
½ tsp. Powdered Vanilla
Instructions:
     1)      Blitz the oats for about 30 secs and place in a bowl. Add all the remaining ingredients for the base and stir until thoroughly combined. Press the mix into the base of a 8 inch round tart tin coming up the sides about an inch or so and place in the refrigerator to set for 10 mins.

     2)      Blend all the ingredients for the filling until smooth and creamy.
     3)      Spoon into the base and place in the freezer to set for 20 mins or in the fridge for 2 hrs. Keep refrigerated before serving.
Optional: add extra chopped banana to the top and sprinkle with left over crumbs from base or a caramel sauce.