Laura's Naturally Sweet Blog
Psssst...............looking for naturally sweet, healthy, deliciously moreish cakes? You've come to the right place!
Peanut Butter Cheesecake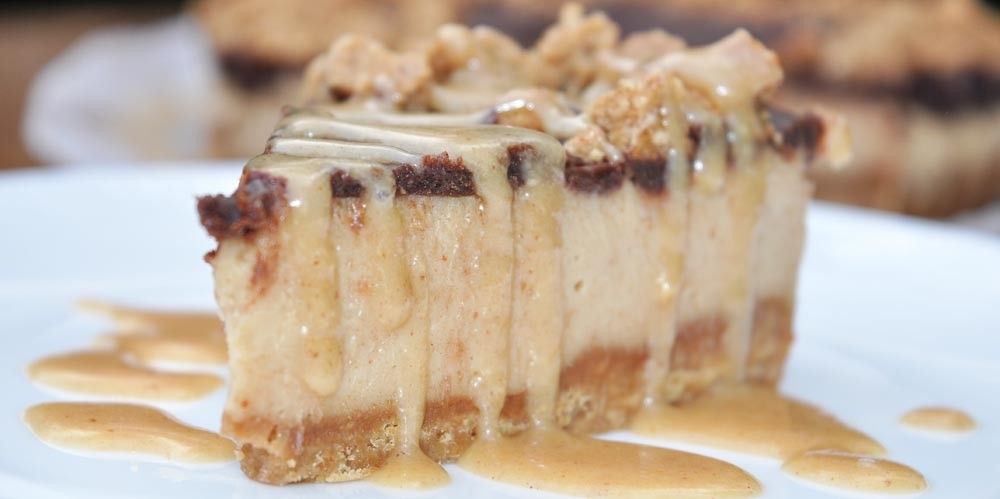 Okay there are a few food groups (yes food groups) that, if you've been reading for the last few months or so, you probably already know I love.
Chocolate, cherry, strawberry, raspberry (basically all berries,) almond hazelnut, orange, lemon and of course – peanut butter.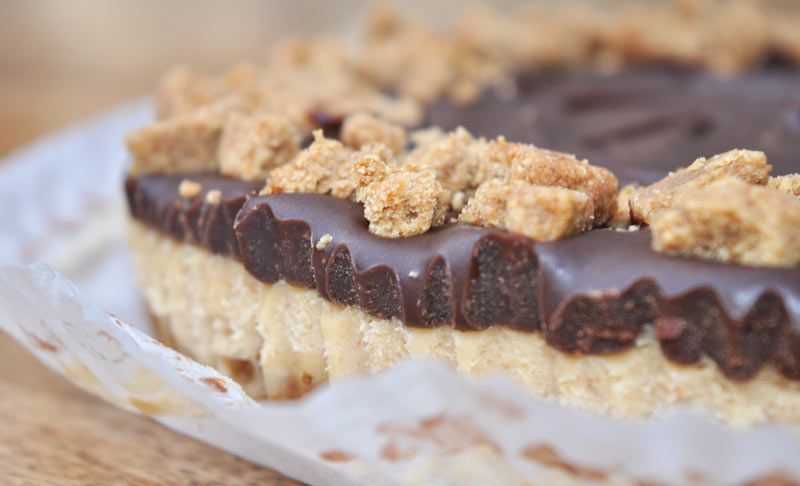 Now there is a lot you can do with peanut butter – biscuits, flapjacks and ice cream to name but a few, but today I wanted something just that but extra special.
You see New Year's Eve is fast approaching and you may need an extra special dessert. If that is you then look no further…………………………..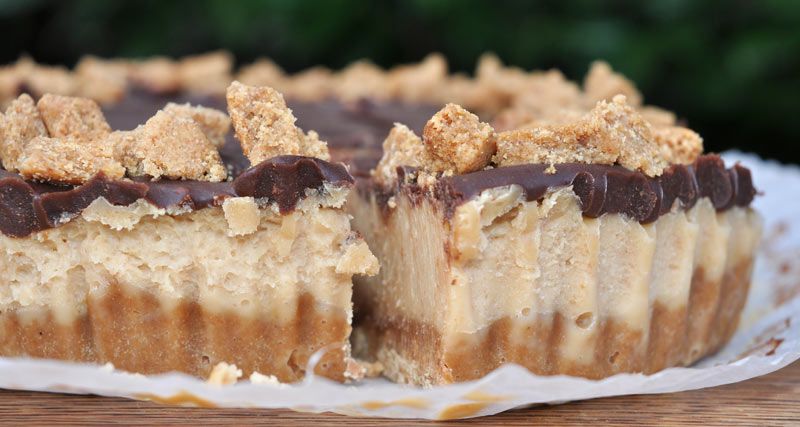 A few years back a couple of friends and I, all madly into salsa dancing, decided that, before we went dancing the night away at our favourite club we would meet up and, just to store up energy you realise, have an all dessert (shocking I know!!!) bring and share at my place – I lived in London at the time and therefore closest to the venue.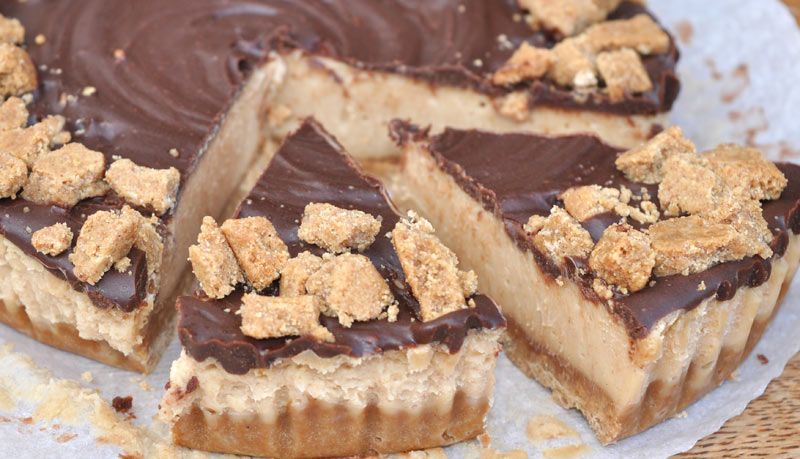 We each bought a couple of dishes – we had way more food than we could possibly have consumed - although I'm pretty sure most of the eating took place when we arrived back from dancing.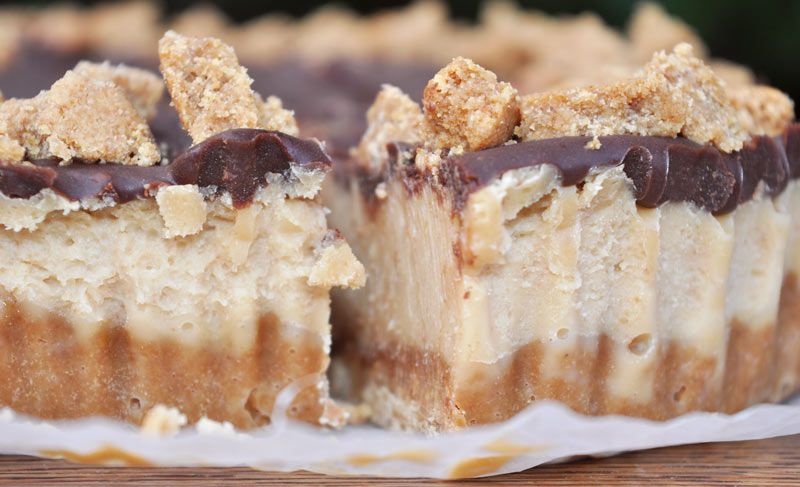 It was amazing fun though and the perfect event for a peanut butter cheesecake – I don't think we had one but I'm sure we should have! An absolutely luxury dessert and sure to be a crowd pleaser.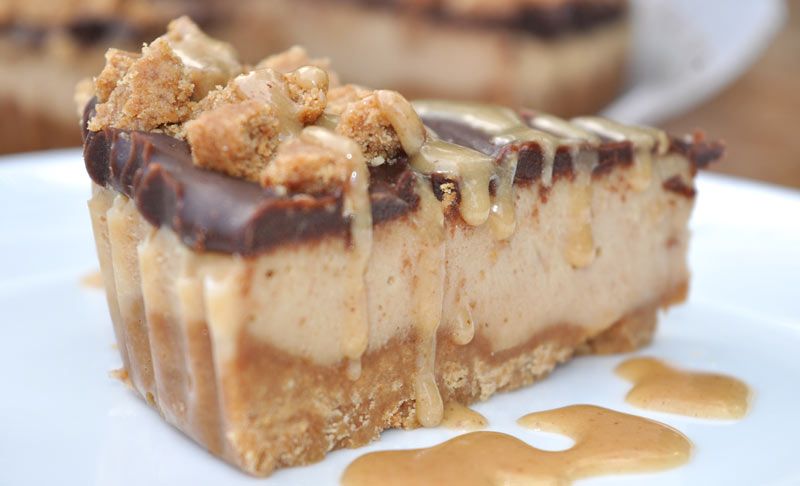 Keep this recipe in your back pocket for dinner parties, luncheons, girlie (or guy) nights – or all dessert New Year's Eve parties!
Happy New Year 's Eve – hope the next year is a blast! :D
Peanut Butter Cheesecake
Prep Time: 25 mins Set Time: 24 hrs
Serves 6-8
Ingredients:
Base:
1 Cups Peanut Butter Biscuit Crumbs
2 tbsps. Coconut Oil (melted)
2 tbsps. Maple Syrup
Cream Cheese Filling:
½ Cup Coconut Milk
1 tsp. Agar Agar
¼ Cup Maple Syrup
1 tsps. Powdered Vanilla
½ Cup Peanut Butter
1 pk. Non-dairy Cream Cheese
½ Cup Arrowroot Powder
Topping:
1 tbsp. Peanut Butter
1 tbsps. Maple Syrup
1 tbsps. Cocoa Powder
1 tbsps. Coconut Oil (melted)
2 Peanut Butter Biscuits (crumbled)
Instructions:
1) In a saucepan whisk together the coconut milk, agar agar, and agave nectar. Leave to stand for 10 mins.
2) In a bowl combine thoroughly all the ingredients for the base. Press into a 6" round pan and place in the refrigerator to set for 10 mins.
3) Place the coconut milk, agar agar and agave mix on a medium-high heat for 10 mins. Stir continuously.
4) Blend together all the ingredients for the cream cheese filling including the coconut mix until completely smooth.
5) Pour the cream cheese filling over the peanut cookie base and place in the fridge to set overnight.
6) Once set drizzle with the peanut chocolate topping and sprinkle with biscuit crumbs.