Laura's Naturally Sweet Blog
Psssst...............looking for naturally sweet, healthy, deliciously moreish cakes? You've come to the right place!
Traditional Sticky Toffee Pudding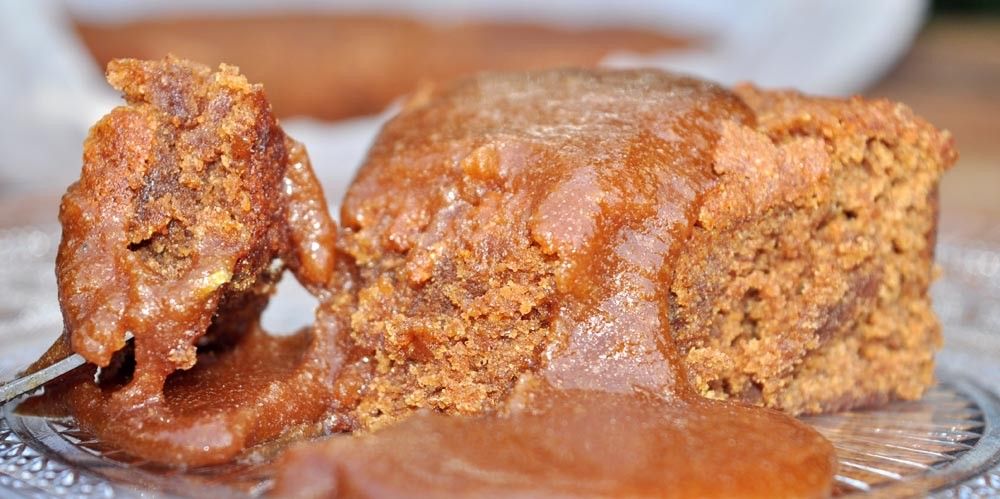 Happy St George's Day!!!!!!! And being St George's day today of course it had to be a traditional British dessert that made it to the table.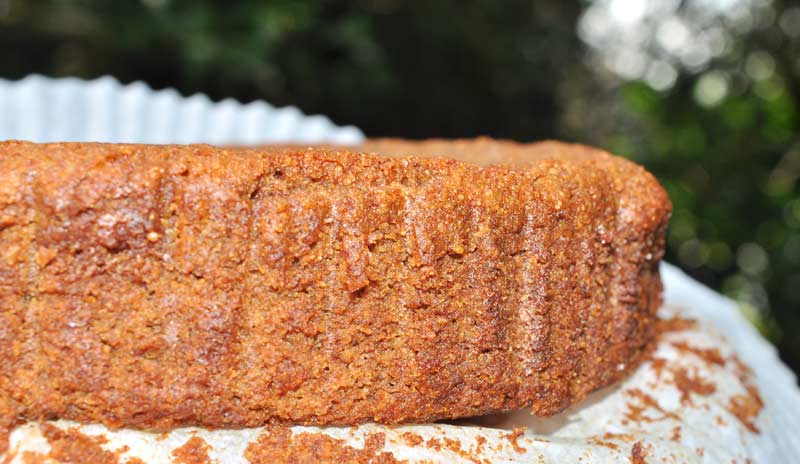 When I think of traditional British desserts I must admit that first one that springs to mind is always a Sticky Toffee Pudding.
Dad I'm looking at you right now because I believe you're the reason why.
As far back as I can remember I'm pretty sure that my Dad's favourite dessert has been a sticky toffee pudding – followed closely by apple crumble. Although it has been a family joke for years that everything that he enjoys is 'his favourite!!!!'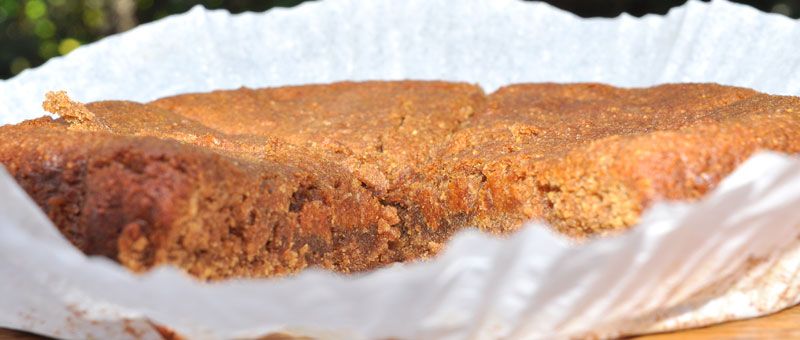 This is one delectable, delicious, irresistible dessert that I feel quietly confident will make his list! I just love when sticky toffee pudding is made with Medjool dates – it just gives it that divine stickiness that defines it as a dessert.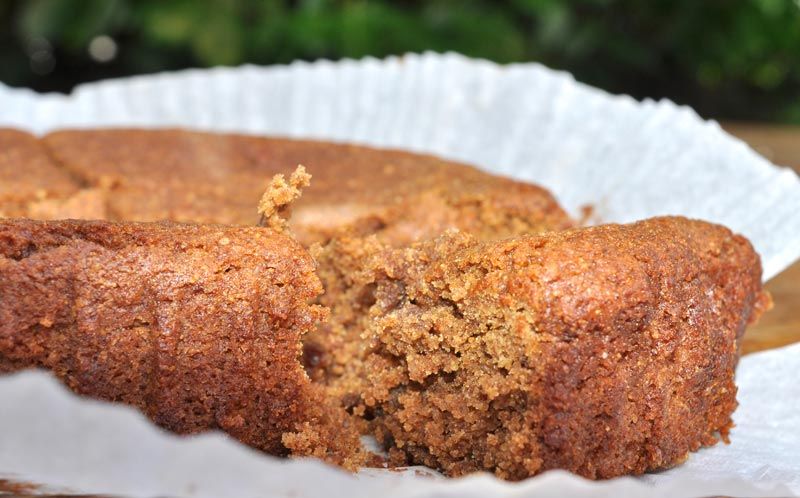 Plus it's super easy to make a healthier version of, making it a great one to have in your back pocket any time you want an easy, mouth-watering dessert that will be sure to impress every time.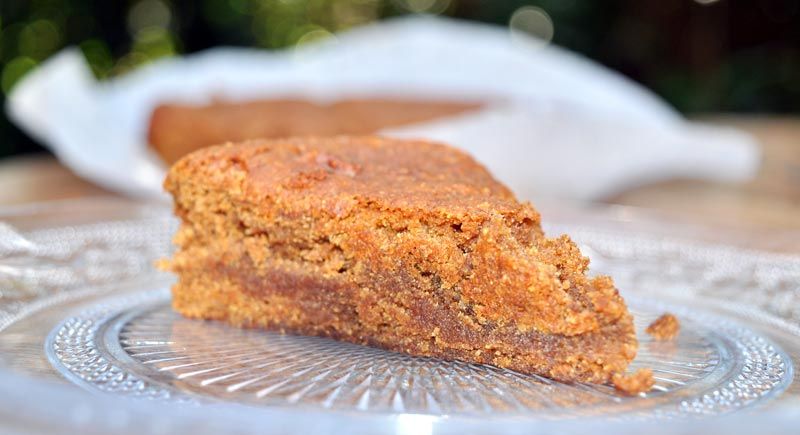 I use my favourite coconut caramel sauce to top this one off. It just makes it heavenly – although I did find that a surprising amount had disappeared before I had the opportunity to do this and dish it up for dessert – still there was just about enough left for us to all appreciate just how luscious the caramel sauce made it. Plus there was enough over the second round that I, of course, had to make to use up the caramel sauce!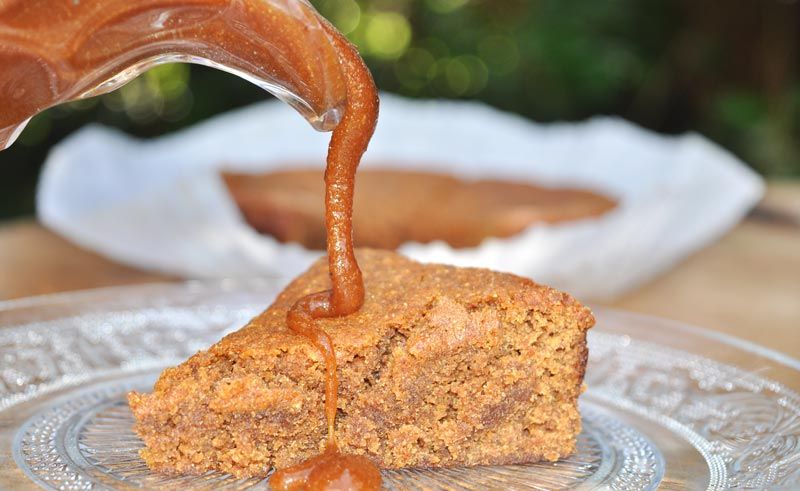 Hope you enjoy this take on a British classic. :D
Traditional Sticky Toffee Pudding
Prep Time: 15 mins Bake Time: 45 mins
Serves: 8-12
Ingredients:
Pudding:
½ Cup (100g) Medjool Dates
1¼ Cups Boiling Water
1 Cup Powdered Coconut Sugar
1 Cup Ground Almonds
½ Cup Oat Flour
½ Cup Almond Flour
¼ Cup Non-Dairy Yoghurt
2 tbsps. Maple Syrup
½ tsp. Powdered Vanilla
1 tsp. BiCarb
Caramel Sauce:
¼ Cup Maple Syrup
¼ Cup Powdered Coconut Sugar
¼ Cup Coconut Oil - melted
Instructions:
1) Preheat the oven to 160˚C
2) Soak the dates in the boiling water for 10 mins and place to one side.
3) Mix together coconut sugar, ground almonds, oat flour and almond flour.
4) Blend the dates and water until smooth. Stir into the dry ingredients along with the yoghurt.
5) Finally stir in the powdered vanilla and bicarb. Place in the oven for 45 mins.
Caramel Sauce:
1) Add the powdered coconut sugar, maple syrup and the coconut oil in a saucepan and place on a medium heat for two minutes.
2) Remove from the heat – serve hot or cold.
Liked this? Try these....................................................................................