Laura's Naturally Sweet Blog
Psssst...............looking for naturally sweet, healthy, deliciously moreish cakes? You've come to the right place!
Individual Apple Crumbles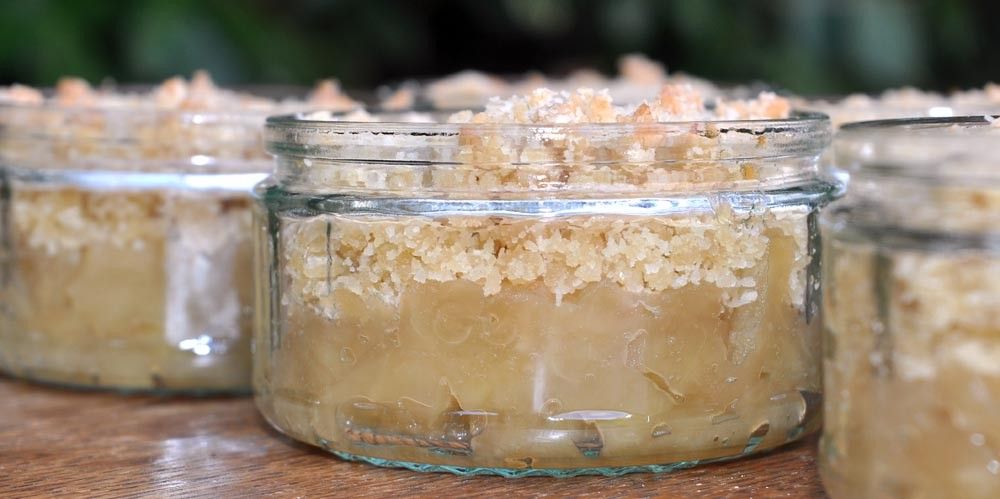 Apple crumble is one of those age-old, traditional desserts that is liked by nearly everybody – it's quick, easy and a firm favourite.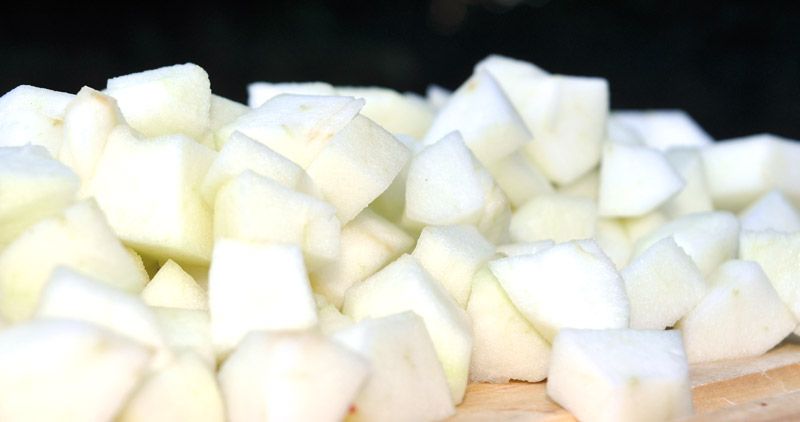 I particularly like this recipe because I use apple concentrate to sweeten the apple mix – making perfect, simple and healthy.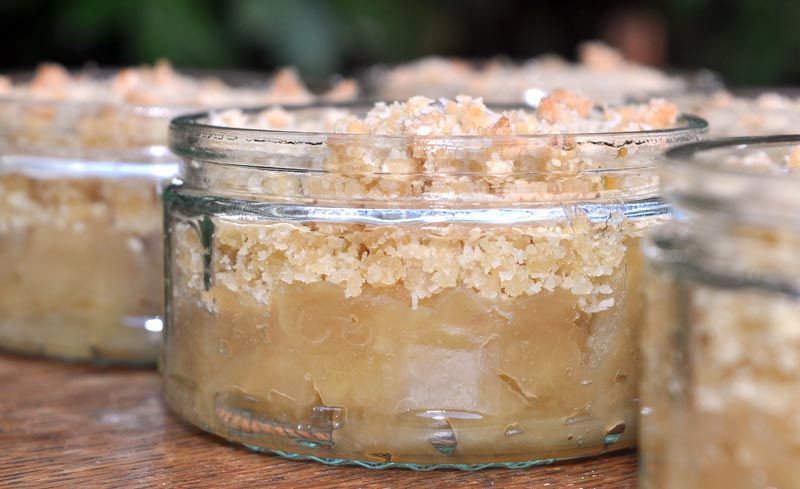 Now don't get me wrong this dessert is absolutely delectable on its own or with a little coconut cream but I love it best with last week's caramel and date ice cream – they sure are a match made in heaven!
We always have a couple of these stored away in the freeze for a quick dessert alongside a tub of ice cream. They defrost quickly and can be reheated in the oven in less than 10 mins.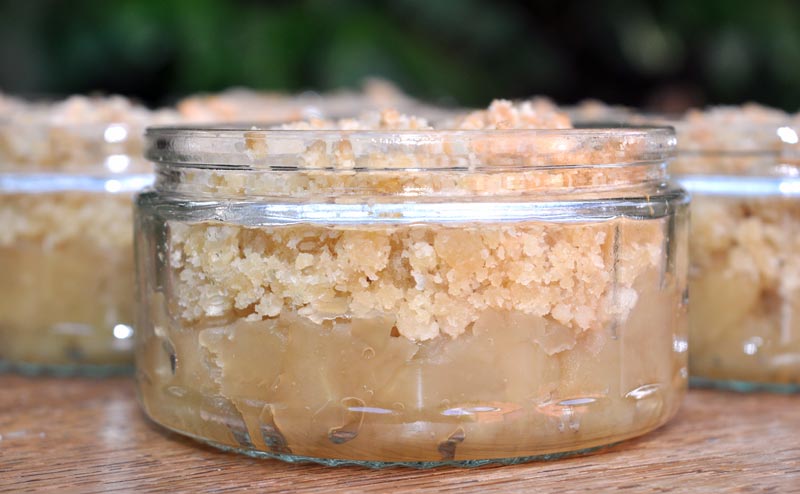 An almost instant dessert for those days you forgot to plan or you have surprise guests turn up. For variations you can add a few sultanas and raisins or a little cinnamon to spice it up a bit – or if you feeling really adventurous you could add both!!! ;)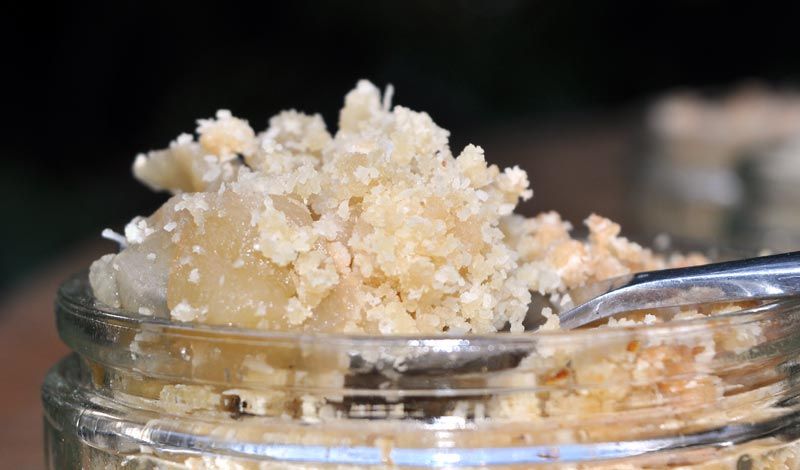 I use ordinary apples as opposed to cooking apples in this recipe because they are naturally sweeter and therefore require less sweetener to be added during cooking.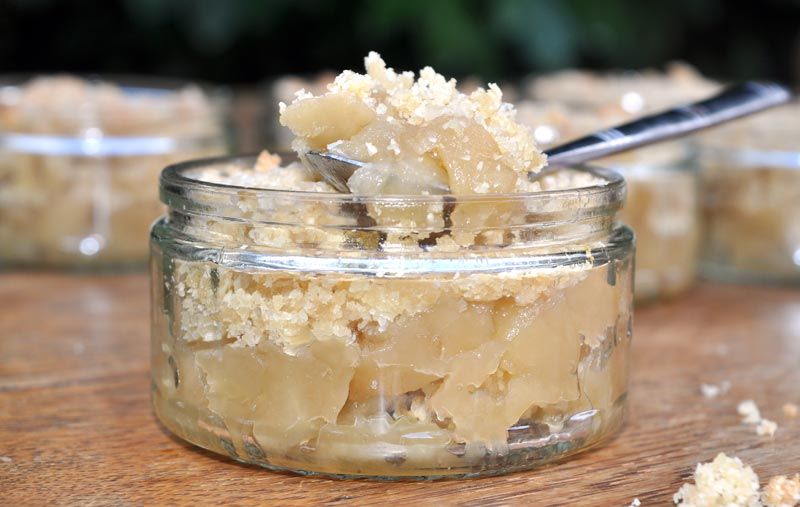 Any apples will work – I literally picked up the variety that they had in their cheap mixed bags at my local supermarket.
So here goes – hope you enjoy! :)
Individual Apple Crumbles
Prep Time: 30 mins Bake Time: 20 mins
Serves: 6-8
Ingredients:
Fruit Base:
4 Cups of Chopped Apples
1/4 Cup Apple Concentrate
1 tbsps. Arrowroot Powder
Topping:
2 Cups Ground Almonds
2 tbsps. Coconut Oil
2 tbsps. Maple Syrup
Instructions:
1) In a saucepan combine the apple and the apple concentrate and place on a medium heat for 10 mins – make sure you stir it from time to time to stop the fruit sticking and to make sure it doesn't boil over.
2) Preheat the oven to 160˚C
3) Stir in the arrowroot powder and turn to a low heat for a further 5 mins to thicken the mixture. Remove and divide between six 3-4 inch shallow dishes.
4) In a bowl mix together the ground almonds, coconut oil and maple syrup to form a crumble.
5) Sprinkle lightly over the fruit until each one is covered (it's about 1.5-2cms deep) and place in the oven for 20 mins.
6) Remove from the oven and serve with your favourite ice cream, coconut milk or custard.