Laura's Naturally Sweet Blog
Psssst...............looking for naturally sweet, healthy, deliciously moreish cakes? You've come to the right place!
Caramel and Date Ice Cream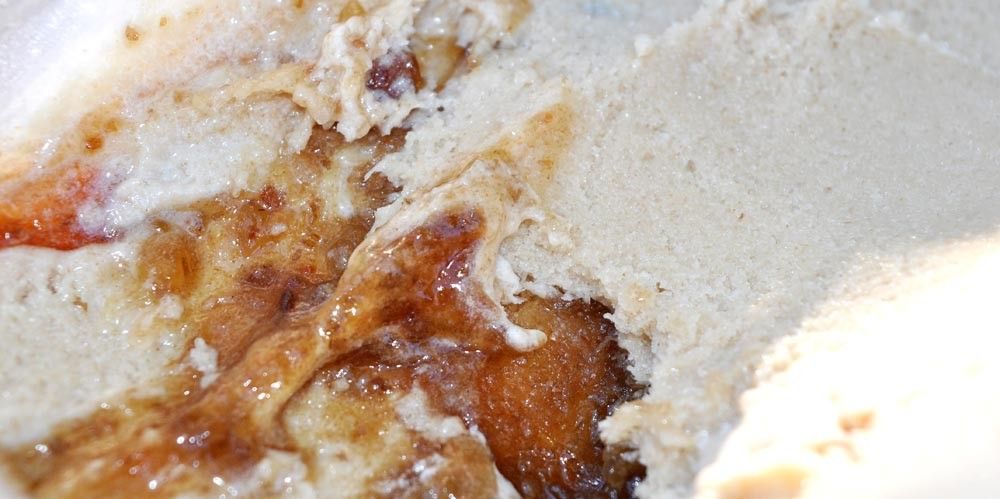 Sweet, creamy lusciousness in every bite this ice cream is the perfect topping for apple crumble, chocolate brownies, sandwiched between cookies or simply on its own.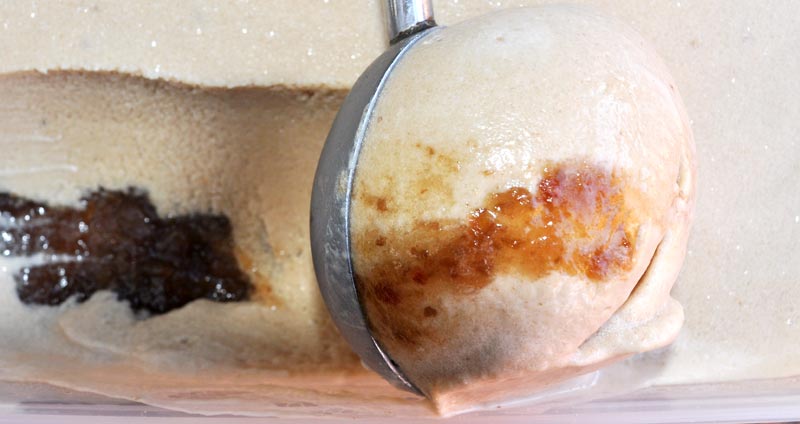 This recipe started out as an experiment but ended up one of my favourite desserts.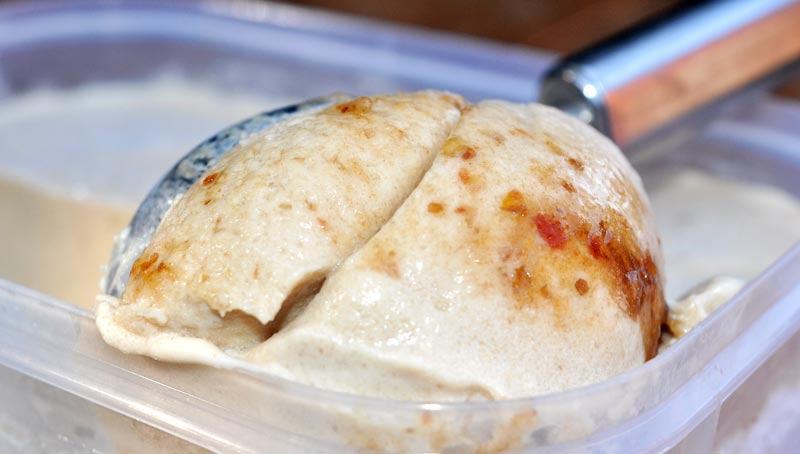 I was looking for something to compliment my apple crumbles (I'll be sharing the recipe for them next week) and since I just love apple and caramel together I thought caramel ice cream would be the perfect match.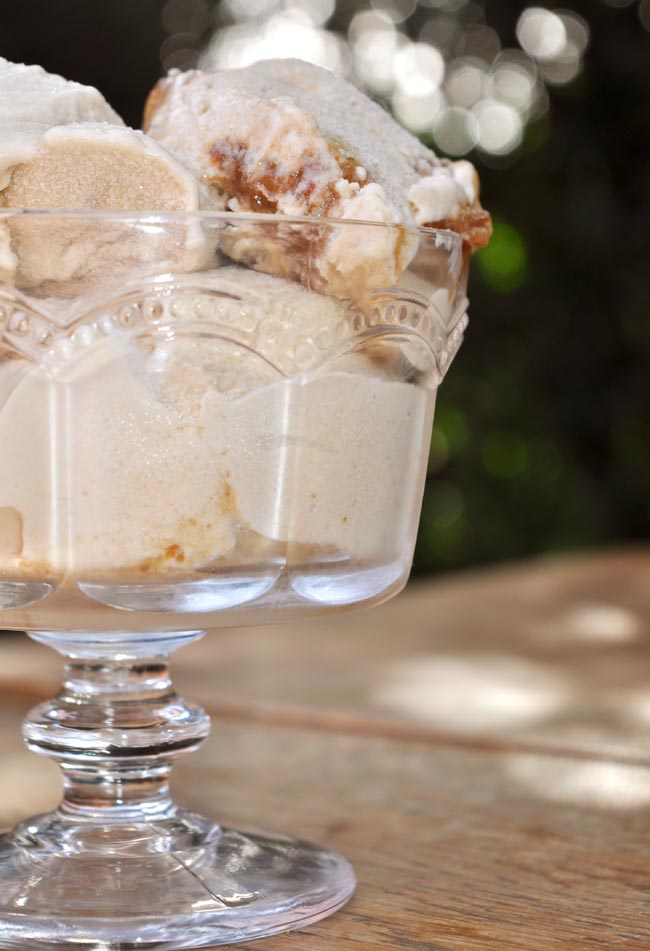 There isn't much sweetener in the apple crumble (just a little apple concentrate) so it isn't overly sweet - just sweet enough – making this ice cream the perfect accompaniment.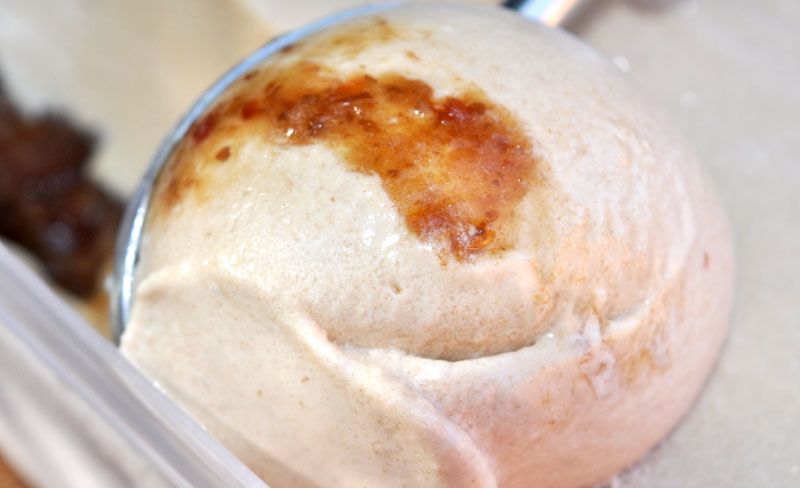 Whilst absolutely delectable on its own, once coupled with this divine treat you have entered taste bud heaven. The caramel ice cream is beautifully easy to make – I don't have an ice cream making so I freeze the mix overnight, take it out the next day and whip it in the blender until smooth.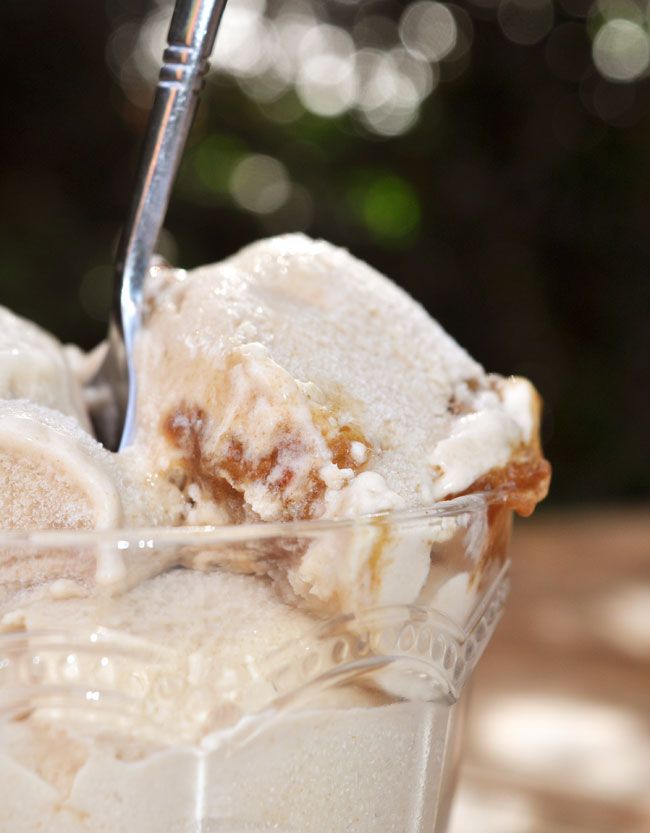 All you need to do then is layer in the date sauce – pop it back in the freezer for a least a couple of hours and you're done. I love how it swirls as it scoops giving your lashing of date sauce and caramel ice cream every time.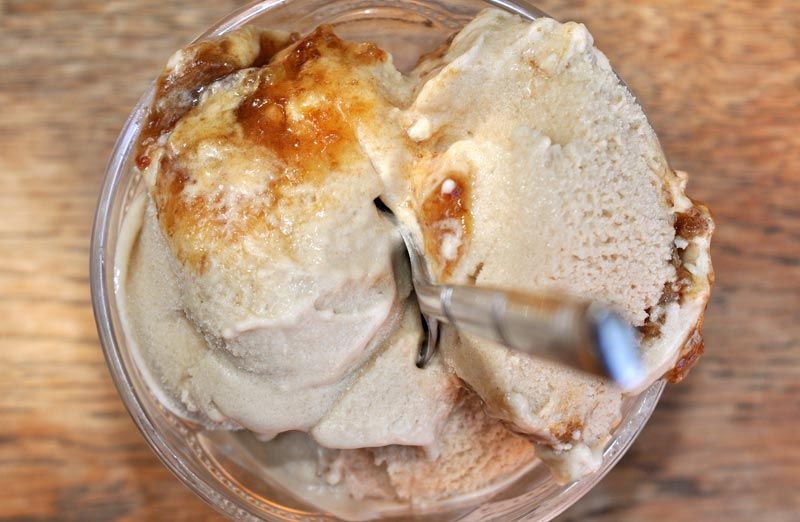 It's fabulous as a topping but you can just give me a tub and teaspoon any day! I promise if you love caramel and you love dates you won't be disappointed!
;)
Caramel and Date Ice Cream
Prep Time: 25 mins Freeze Time: 24-28 hrs
Makes 12-16 Scoops
Ingredients:
1 litre Coconut Milk
½ Cup Maple Syrup – Divided into 2 separate ¼ Cups
½ Cup Powdered Coconut Sugar – Divided into 2 separate ¼ Cups
2 tsps. Arrowroot Powder
1 tsp. Xanthan Gum
Date Syrup
1 Cup Medjool Dates
¼ Cup Boiling Water
Instructions
1) In a saucepan add ¼ cup of maple syrup and ¼ cup coconut sugar with 2 cups of the coconut milk and place over a medium/high flame for about 10 mins. Be careful not to take your eye off it, coconut milk can boil over in a blink so make sure to whisk periodically to prevent this happening.
2) Add 2 tsps of Arrowroot Powder and whisk thoroughly. Simmer on a medium/low heat for a further 5 mins stirring constantly. The mix will start to thicken – remove from heat.
3) Blend together the remaining maple syrup, coconut sugar and coconut milk. Add the heated coconut milk mixture and blend until thoroughly combined.
4) Finally add the Xanthan gum and blend for a further 30 secs.
5) Place in a dish and allow the Ice Cream mix to cool thoroughly before placing in the freezer overnight.
6) Remove from the freezer and set aside for 10- 15 mins.
7) Blend together the dates and water until they make a smooth paste.
8) Chop the ice cream into pieces and place in the blender and blend until smooth.
9) Spoon the ice cream back into the tub layering with the date paste. Place in the freezer for at least 4 hrs before serving.