Laura's Naturally Sweet Blog
Psssst...............looking for naturally sweet, healthy, deliciously moreish cakes? You've come to the right place!
Super Simple Strawberry Cheesecake Ice Cream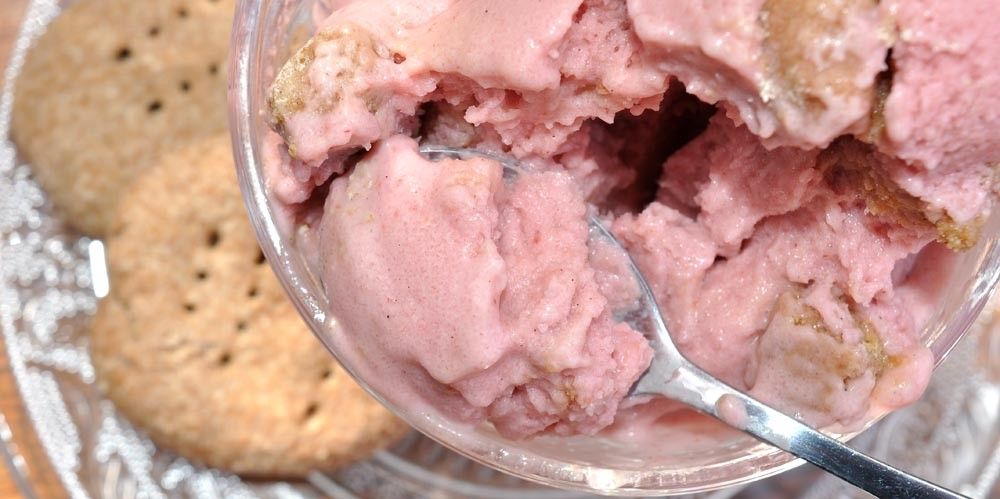 This isn't just strawberry cheesecake ice cream – this is super simple strawberry cheesecake ice cream. Which means it is sweet, fruity, delectable – and all things that you would want from a strawberry cheesecake ice cream plus…………………………it's super simple to make!!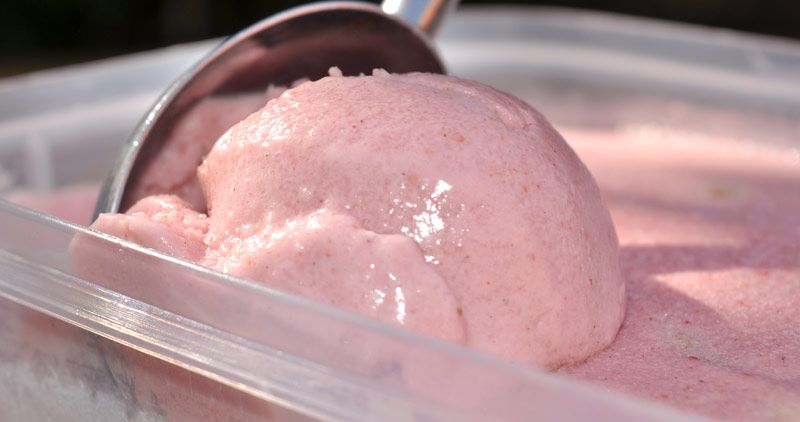 I have a recipe for another strawberry ice cream which is soooooooooooo scrumptious. It is based on an age old recipe (well it was from my childhood anyway) that my Mum passed on to me and I translated into a dairy-free version.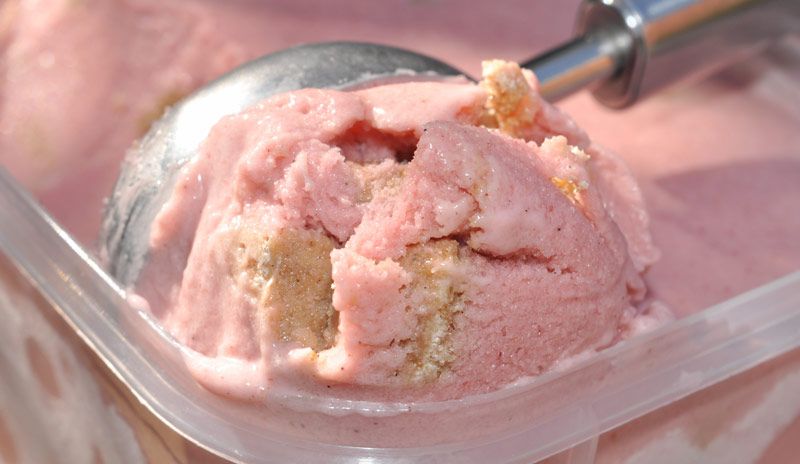 When I started analysing that recipe I began to realise why it worked so well. Half the fruit is cooked and the other half is fresh. This means that you keep all the flavour plus it's sweeter. I love how this makes something just sooooooo incredibly delicious and I have always considered it worth the time to make it (it doesn't take too long it's just not quite as quick as this one!! ;))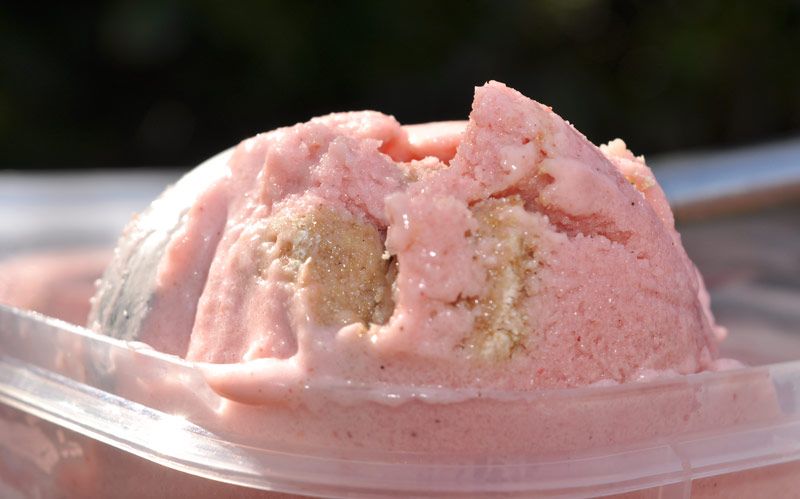 See it occurred to me when I started thinking about doing a cheesecake version of my strawberry ice cream that I could make it even easier – plus you wouldn't even need to use the hob at all.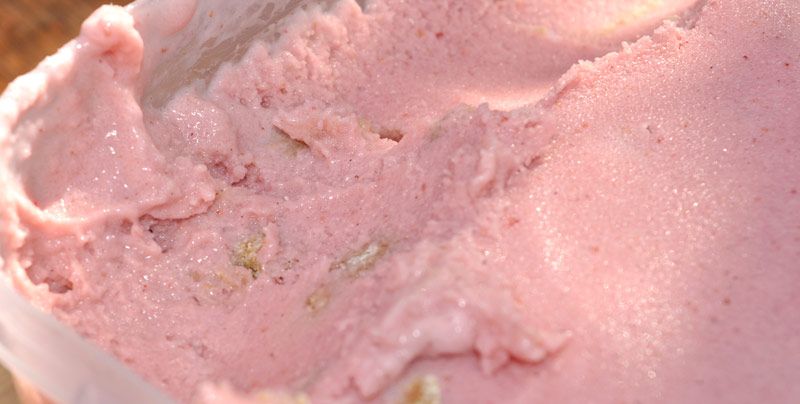 The principle is the same but you use a strawberry jam - yep I used my ever favourites Daflour strawberry jam – instead of making it. This way all you need to do is blend the ingredients together and bam – you're done!!! Talk about easy right!!!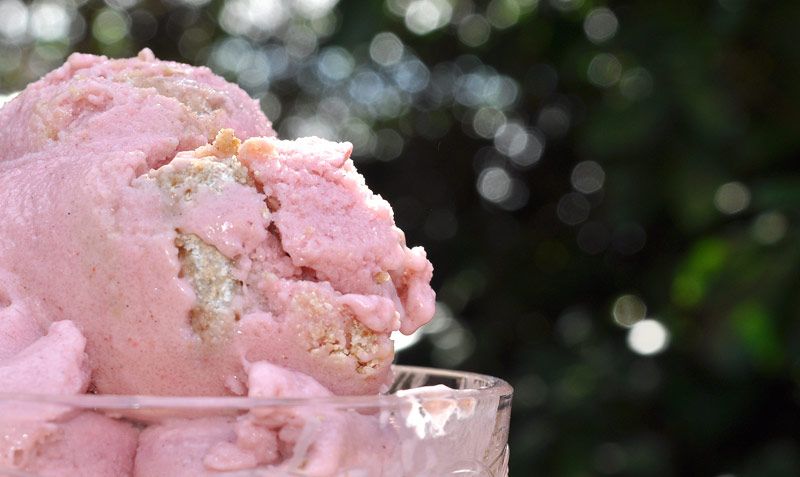 If you have an ice cream maker you can run it though that and then stir in the shortbread before popping it in the freezer. If not……………I freeze it overnight, take it out for 15 mins, chop it into squares and blend it again and stir in the shortbread and pop it back in the freezer for another couple of hours before serving.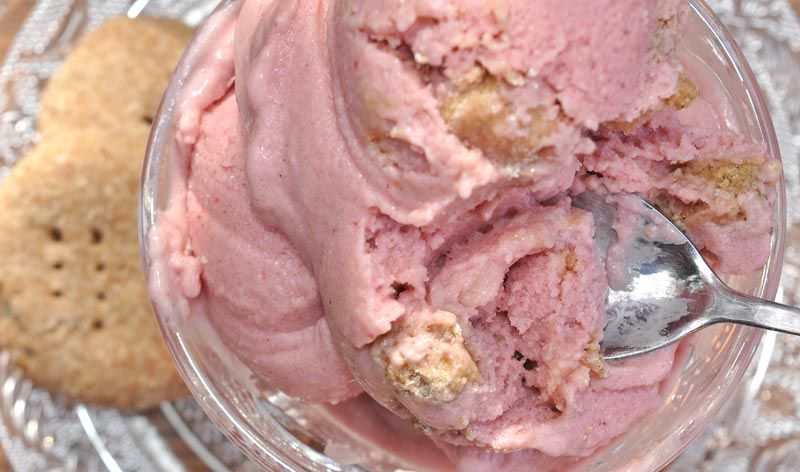 So here goes…………………..
Super Simple Strawberry Cheesecake Ice Cream
Prep Time: 10 mins Bake Time 15 mins

Makes: 18-24

Ingredients:
2 Cups Coconut Milk
1 Cup Non-Dairy Cream Cheese – I used Violife
2 Cups Fresh Strawberries
1 Jar Daflour Strawberry Jam
¼ Cup Maple Syrup

½ tsp Powdered Vanilla

½ Cup Broken Shortbread – I used this recipe
Instructions:
1) Blend together the coconut milk, non-dairy cream cheese, strawberries, strawberry jam, maple syrup and powdered vanilla until smooth
2) Freeze overnight.
3) Remove from the container and chop into pieces. Place into a blender and blend until smooth. The mix should be a bit like soft whip ice cream when you're finished. Stir in the shortbread.
4) Place back in the freezer for 2-4 hrs before serving.