Laura's Naturally Sweet Blog
Psssst...............looking for naturally sweet, healthy, deliciously moreish cakes? You've come to the right place!
Pineapple, Orange and Cherry Ice Cream Cake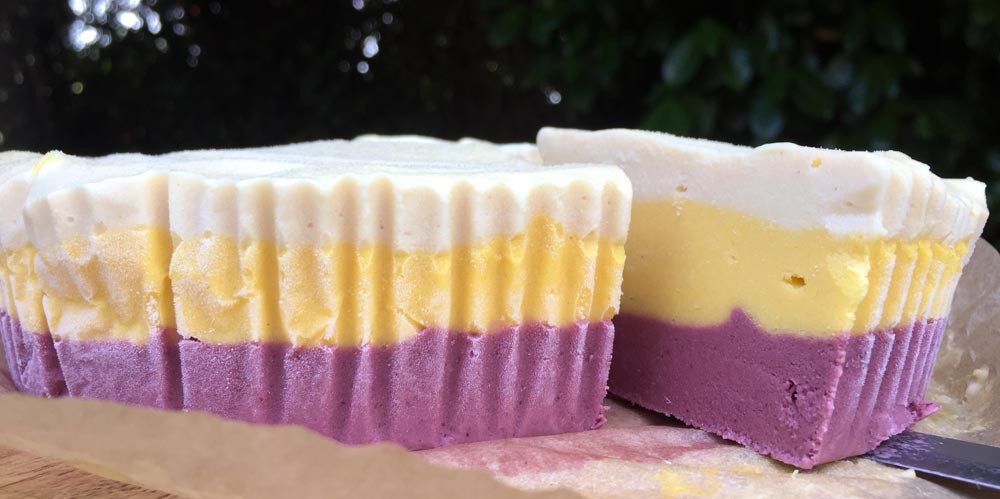 Cool, refreshing, simply scrumptious and with sleep aid ingredients nothing could be more perfect in the heatwave!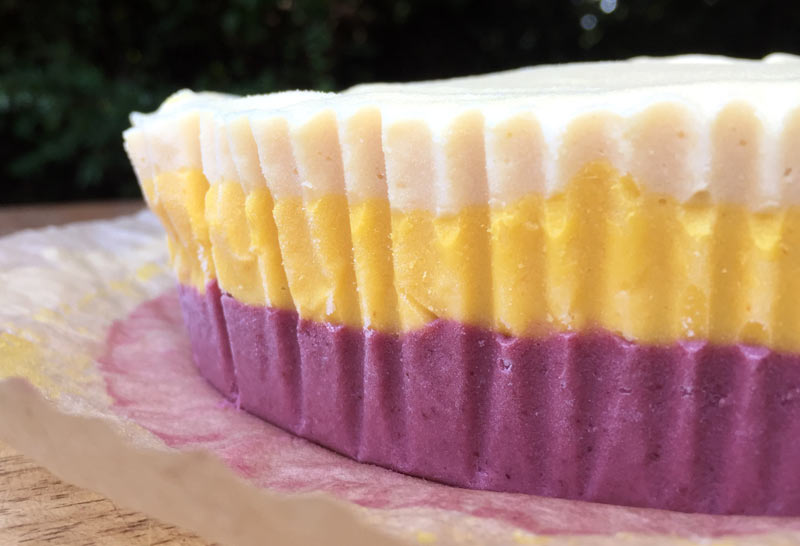 I was recently approached my long-time friend, Sleep Coach and Nutritional Therapist Christine Hansen to collaborate to bring you one amazing dessert for International Ice Cream Day.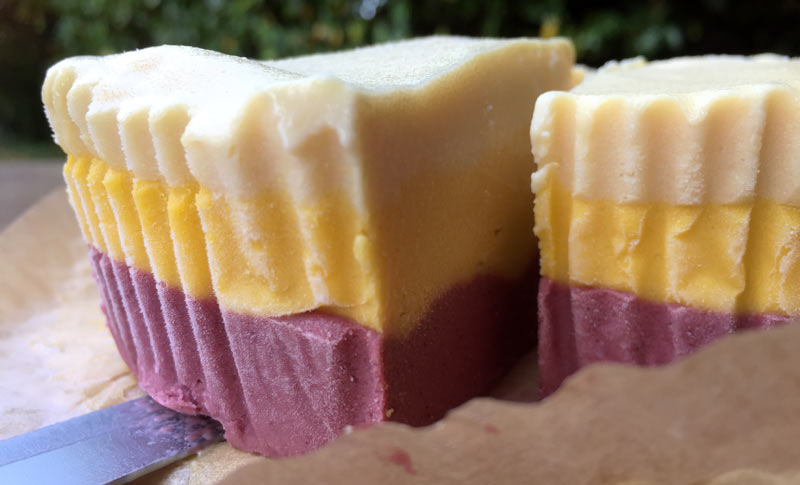 She came armed with a list of incredible fruits and nuts that are perfectly delicious and help balance your body, which in turn aids sleep. Being cherries, oranges, pineapple and almonds, all of which I list amongst my favourites, I was instantly on board and super excited to start testing out recipes.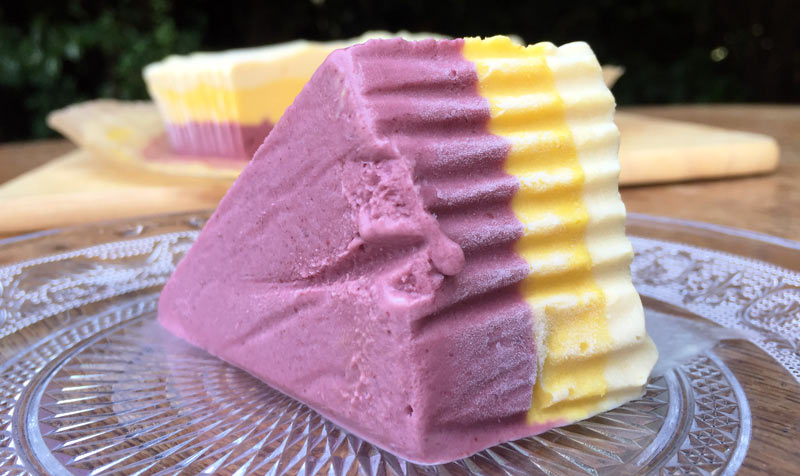 I loved the idea of keeping the fruits separate in order to enjoy all the flavours – hence we ended up with this irresistible layered ice cream cake! You can check Christine making this recipe from scratch, including shopping in Luxembourg for the ingredients here………..
http://sleeplikeaboss.com/ice-cream-for-sleep/
I used frozen cherries but wow, Christine has a cherry tree in her garden and used fresh, can't wait to get my plane ticket to Luxembourg to find out how that tasted – I bet it was heavenly!!!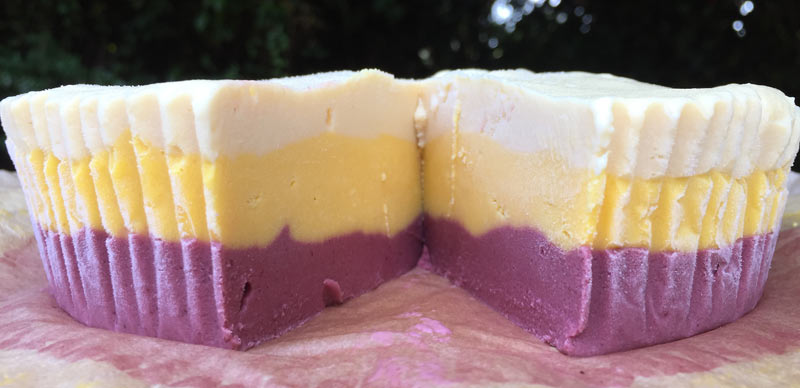 I used a tiny bit of my favourite orange oil in my recipe but you can add a little of the zest instead. It just boosts the flavour a little bit more!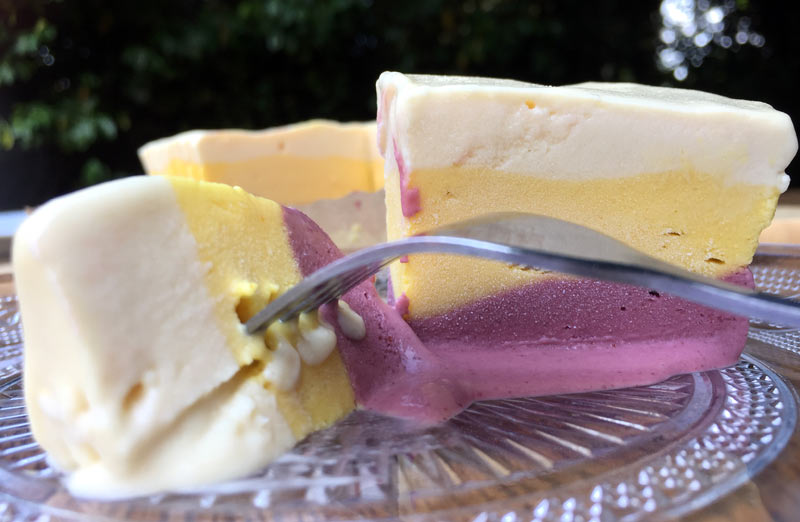 A huge thank you to the lovely Christine for the inspiration and help with this awesome recipe – hope you guys enjoy!! :D
Pineapple, Orange and Cherry Ice Cream Cake
Prep Time: 25 mins                                Freeze Time: 24 hrs
Serves: 12-14                           
Ingredients:
Base:
¾ Cup Blanched Almonds (soaked overnight, washed and drained)
2 Cups Coconut Milk
2 tsps. Arrowroot Powder
½ Cup Apple Juice Concentrate
1 tsp. Xanthan Gum
Cherry Layer:
1 Cup Frozen Cherries
1/4 Cup Dalfour Cherry Jam
1/2 tsp. Almond Extract (optional)
Orange Layer:
1 Cup Chopped Oranges
1/4 Cup Dalfour Marmalade
1/2 tsp. Orange Oil (optional)
Pineapple Layer:
1 Cup Chopped Pineapple 
1/4 Cup Dalfour Pineapple and Mango Jam
Instructions:
     1)       In a saucepan heat the coconut milk and apple concentrate on a medium/high flame for about 10 mins. Be careful not to take your eye off it, coconut milk can boil over in a blink so make sure to whisk periodically to prevent this happening.

     2)      Add 2 tsps of Arrowroot Powder and whisk thoroughly. Simmer on a medium/low heat for a further 5 mins stirring constantly. The mix will start to thicken – remove from heat.
     3)      Blend the all the ingredients for the base together until smooths divide into 3.
Adding the Fruit:
     4)      Blend the cherries, Cherry jam and almond oil together with 1/3 of the base mix until smooth. Pour into a container and freeze overnight.
     5)      Repeat with the orange and pineapple.
     6)      Remove all three from the freezer and leave for 10 mins.
     7)      Remove the cherry ice cream from the container, chop and place in blender. Blend until smooth. Spoon into a lined 8 inch round dish.
     8)      Remove chop and blend the orange ice cream. Spoon over the cherry.
     9)      Remove chop and bland the pineapple ice cream and spoon over the orange.
     10)  Place in the freezer for 2-4hrs before serving.........