Laura's Naturally Sweet Blog
Psssst...............looking for naturally sweet, healthy, deliciously moreish cakes? You've come to the right place!
100% Orange Lollies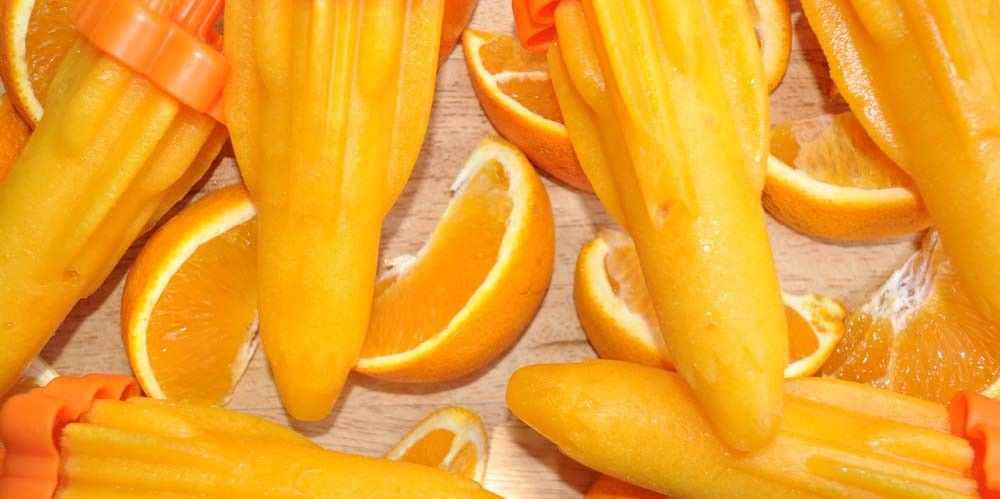 Sweet, refreshing, cooling and absolutely delicious. These are one amazing, super healthy treat that you're going to want to keep ready in the freezer in time for the next heat wave!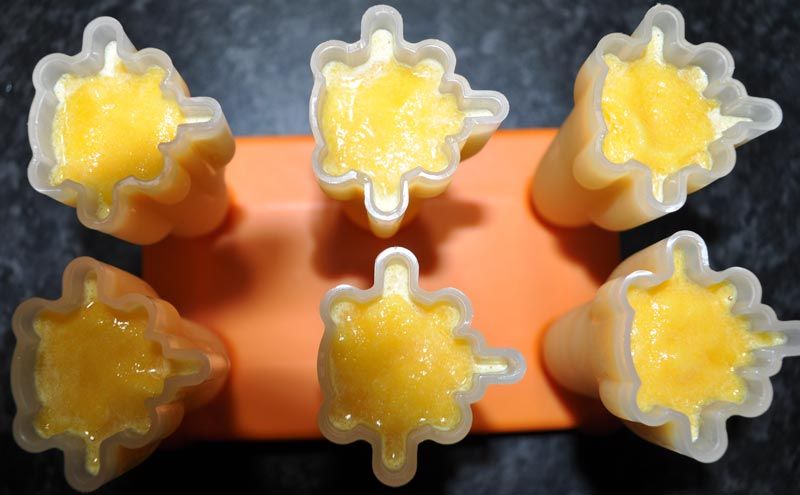 Yes I behave been planning this one ever since the last heat wave. My super awesome flare mate had some ice pops in her somewhat-difficult-to-open freezer draw (yes we definitely need to defrost the freezer!) Absolutely perfect in the hot weather I decided immediately that I too needed a range of ice pops of my own!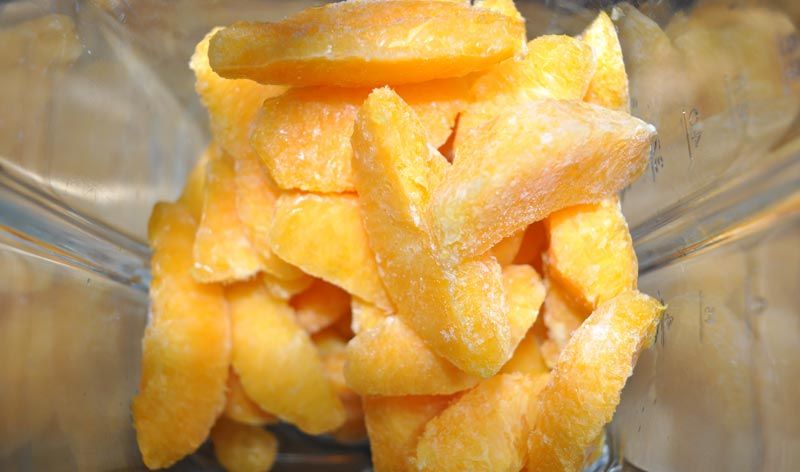 Raspberry and pomegranate - sooooooooo good and Morrisons and doing Pom Wonderful pomegranate juice for £2 right now! Pineapple and coconut, apple and of course 100% orange juice (not from concentrate, no, from the whole fruit - what could be healthier when it comes to orange lollies?!?!?!)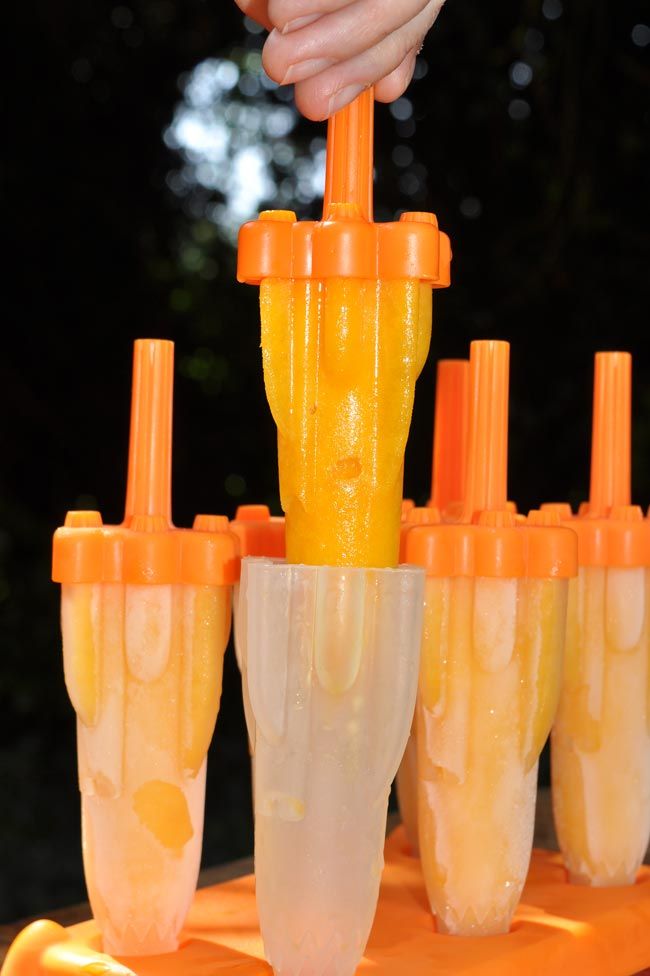 Orange has been one of my favourites since childhood. With my sister being allergic to dairy we often had ice lollies instead of ice cream and seriously nothing beats one made 100% from oranges!!!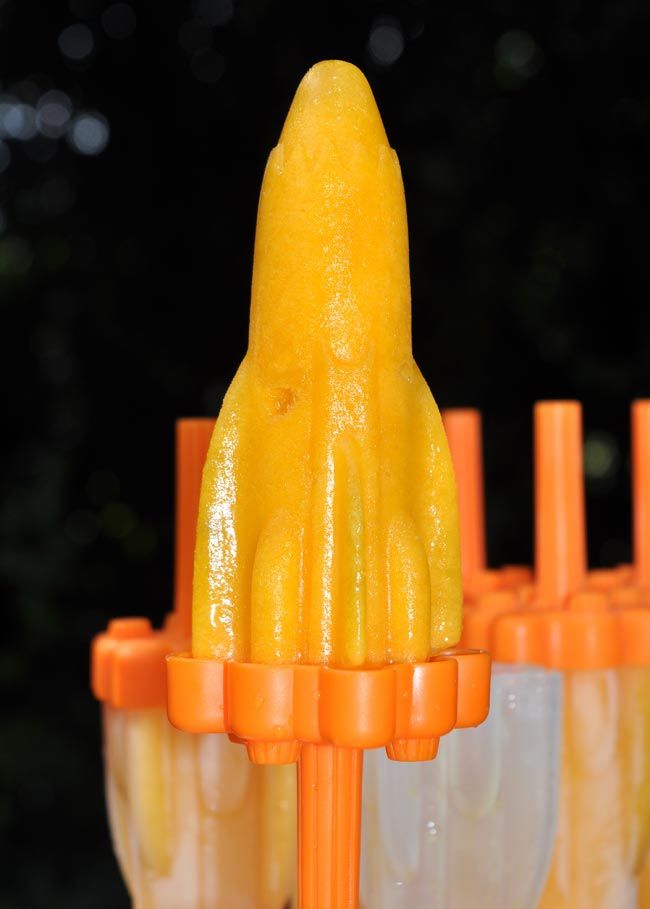 These oranges were super sweet - if yours happen not to be you can always add a tbsp of sweetener like agave nectar or honey.
I like to freeze my oranges slices first. I find whipping it between creams it just a little - but his is not a necessity.
If you are short on time or prefer a firmer ice lolly just blend the orange slices and pour them into the mounds.

They are super easy to prepare and store - making a great dessert on hot days!
100% Orange Lollies
Prep Time: 35 mins                  Freeze Time: 12 hrs
Makes: 6         
Ingredients:
5 Oranges (segmented and frozen overnight) 
Instructions:
     1)      Remove the orange segments from the freezer and leave for 30-45 mins.

     2)      Blend the oranges until completely smooth.
     3)      Pour into ice lolly moulds leaving about ½ cm air gap at the top so the lolly can expand as it freezes.
     4)      Put the sticks into the lollies and place them in the freezer for at least 12 hrs.
     5)      Before removing from the mould run under the hot tap for about 30 secs.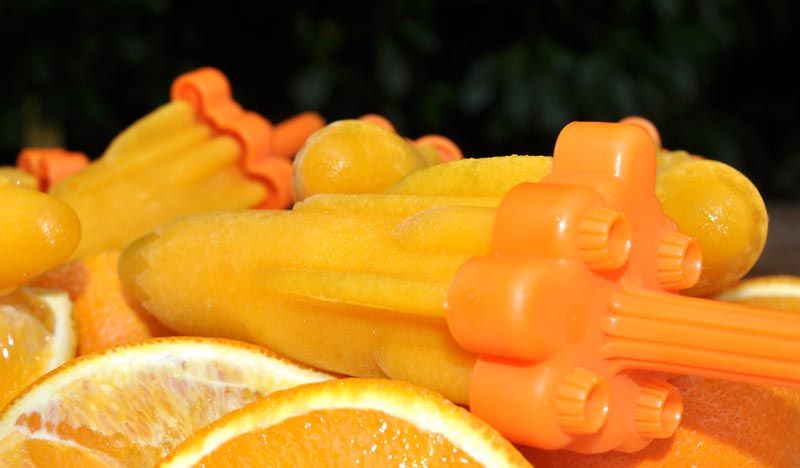 Sooooooooo I know I've mentioned in my last couple of blog points a super exciting project I'm working - well we are launched! I have made five brand new, never before seen, never to be publicly published, top secret recipes in support of Great Ormand Street Hospital. For a donation of just £2 or more these can be yours forever! Are the super delicious? Oh yes - buts that's not even the best bit. I have also made videos for how to make them! Oh yeah!!!!! If you fancy supporting this great cause and getting these amazing recipes just click the link below. Once you have made your donation be sure to add yourself to the mailing list to get the awesome recipes!!! Hope you enjoy - oh and just a quick preview..... ????????????