Laura's Naturally Sweet Blog
Psssst...............looking for naturally sweet, healthy, deliciously moreish cakes? You've come to the right place!
Super Yummy Peanut Butter Ice Cream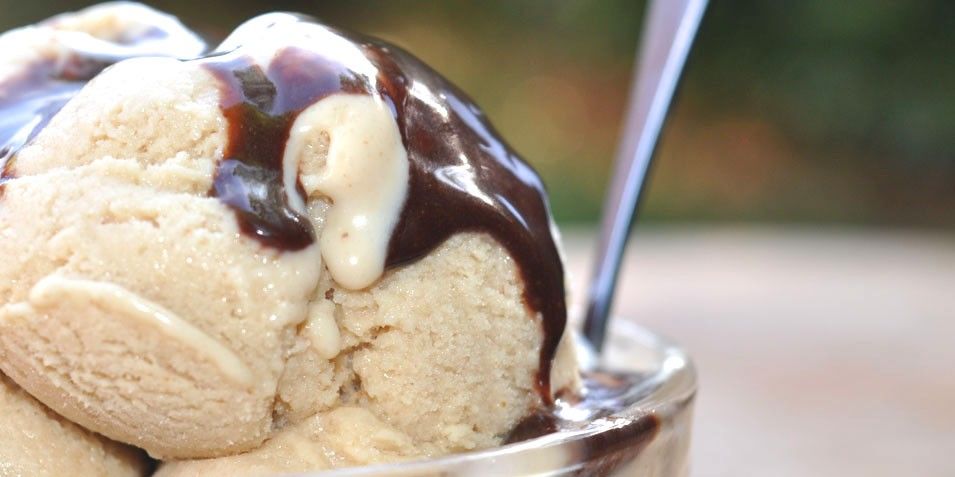 Super Yummy Peanut Butter Ice Cream!!! Soooooo smooth - soooooo creamy - soooooo moreish. The only problem you'll have with it is hiding the tub in the freezer! :)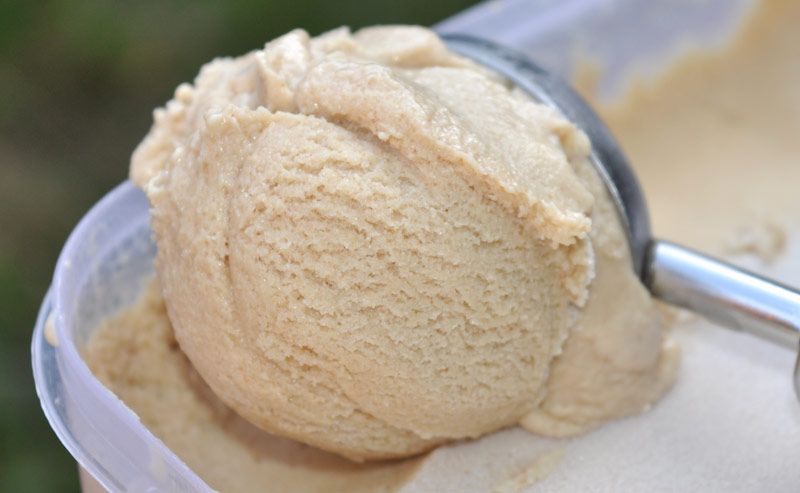 I love peanut butter – no seriously I love peanut butter. Come to think of it you've probably already noticed (peanut butter flapjacks, peanut butter sandwich biscuits, chocolate peanut fudge………………..etc etc…………) So when I started thinking which ice cream to make next of course peanut butter sprung to mind!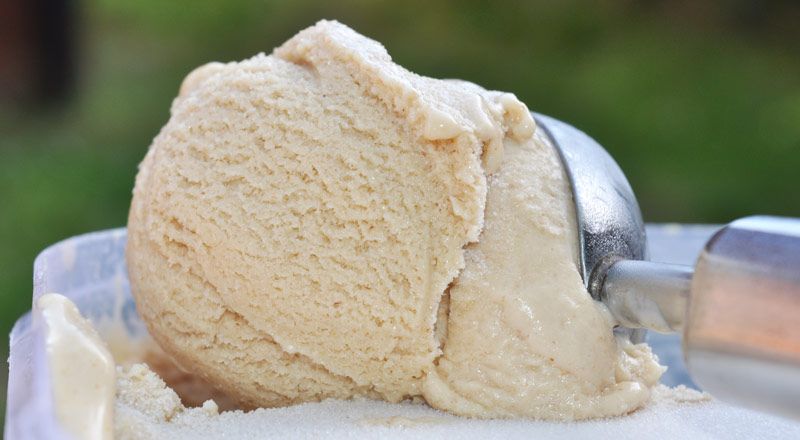 I made this super yummy, sweet, delicious, creamy Peanut Butter Ice Cream with soya milk so, not only does it taste out of this world but, it is also lower in calories and jam packed full of protein and fibre.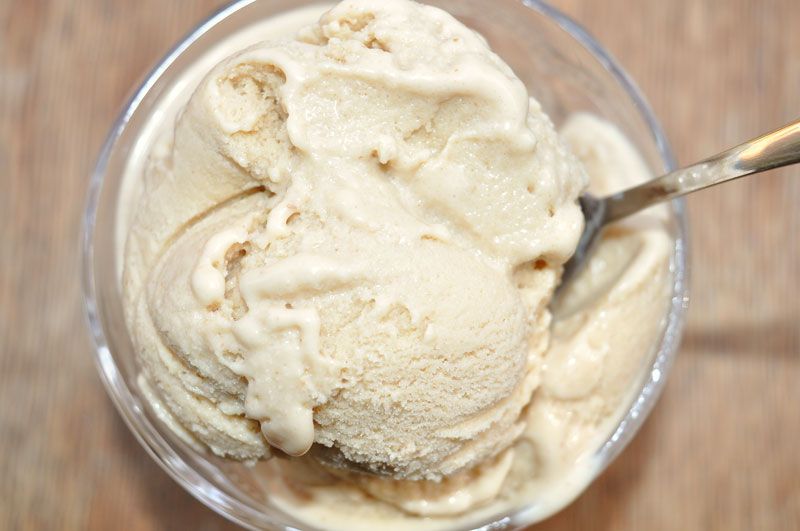 This may be a little more time consuming than its coconut milk counterpart but it's still soooooooooo tasty and less than half the calories!!!!!! (Be sure to keep an eye on the soya milk – it can boil over in an instant.)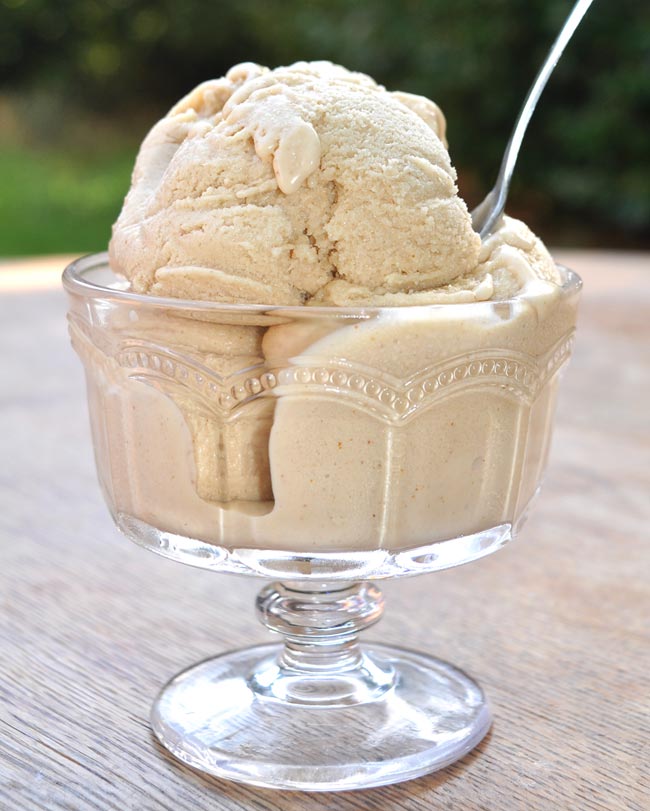 I promise its worth being patient because there is a wonderful treat in store.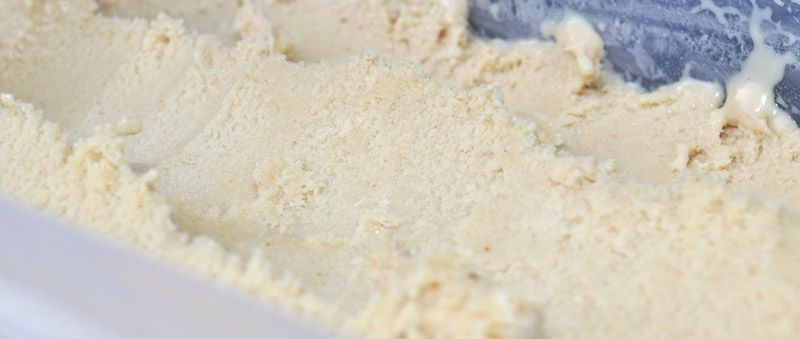 This ice cream would be the perfect ice cream for a banana split – now I come to think of it I reckon this would be perfect with last week's banana cake or drizzled with chocolate sauce or salted caramel sauce or both – or for that matter straight from the tub!!!!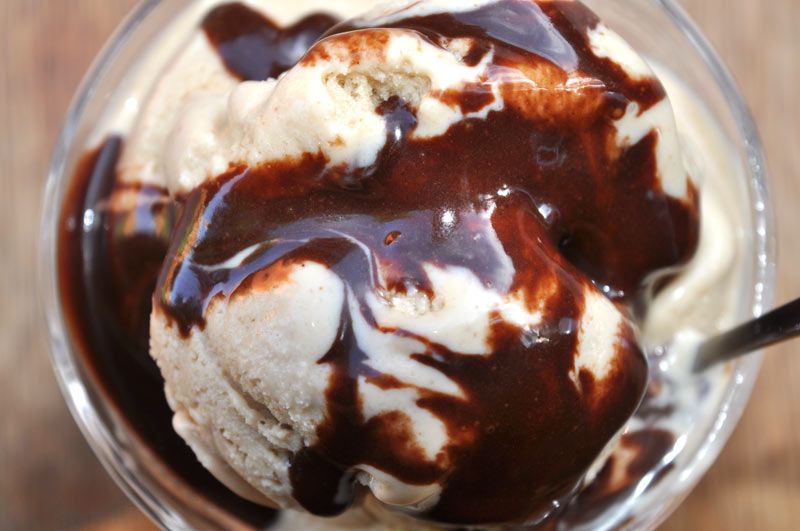 So here goes……………………………
Super Yummy Peanut Butter Ice Cream
Prep Time: 45 mins Freeze Time: 24-28 hrs
Makes 12-14 Scoops
Ingredients:
1½ litres Unsweetened Soya Milk
½ Cup Rice Syrup
½ Cup Maple Syrup

2 tsps Arrowroot Powder
1 Cup Peanut Butter
1 tsp Xanthan Gum
Instructions
1) In a saucepan add 1 litre of soya milk with the ½ cup of rice syrup. Place over a medium heat for about 40 mins. Stirring from time to time. Be careful not to take your eye off it, soya milk can boil over in a blink so make sure to whisk periodically to prevent this happening or the milk burning.
2) Add 2 tsps of Arrowroot Powder and whisk thoroughly. Simmer on a medium/low heat for a further 10 mins stirring constantly. The mix will start to thicken – remove from heat.
3) Blend together the ½ cup of maple syrup with the remaining ½ litre of soya milk and the peanut butter until completely smooth.
4) Add the soya milk/rice syrup mix and blend until thoroughly combined.
5) Finally add the xanthan gum and blend for a further 30 secs.
6) Place in a dish and allow the ice cream mix to cool thoroughly before placing in the freezer.
I don't have an ice cream maker so here is what I do to create really smooth creamy ice cream.
Once the mix has cooled thoroughly place in the freezer overnight. The next day, once the ice cream is frozen completely, remove from the container and chop into pieces. Place into a blender and blend until smooth. The mix should be a bit like soft whip ice cream when you're finished. Place back in the freezer for 2 -4 hours before serving.