Laura's Naturally Sweet Blog
Psssst...............looking for naturally sweet, healthy, deliciously moreish cakes? You've come to the right place!
Light Fluffy Banana Cake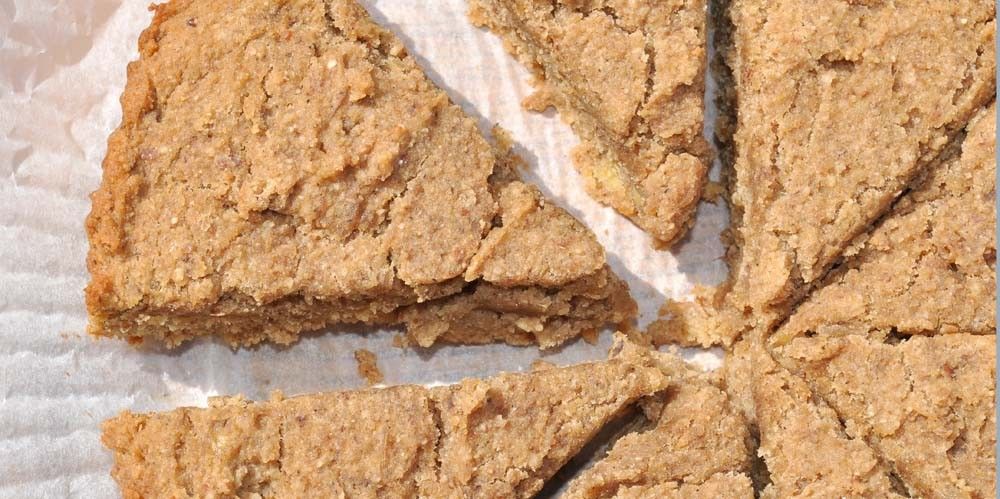 This banana cake is absolutely delicious, super easy and quick to make and did I mention sooooooooooo tasty and good!

Plus it's the perfect way of using up those overripe bananas I have in the cupboard! We always have a stock of bananas in the house but recently the weather has been very close and humid so they have been ripening super-fast – which has left me with a whole bunch of overripe bananas.
Usually I just freeze them – ripe bananas make the perfect Banana Yonanas (I probably ought to mention here that Banana Yonanas is the perfect accompaniment for this Banana Cake!)
But today a) they seemed just a little riper than I like them to be before freezing and b) I thought it would be fun to do something a bit different this time.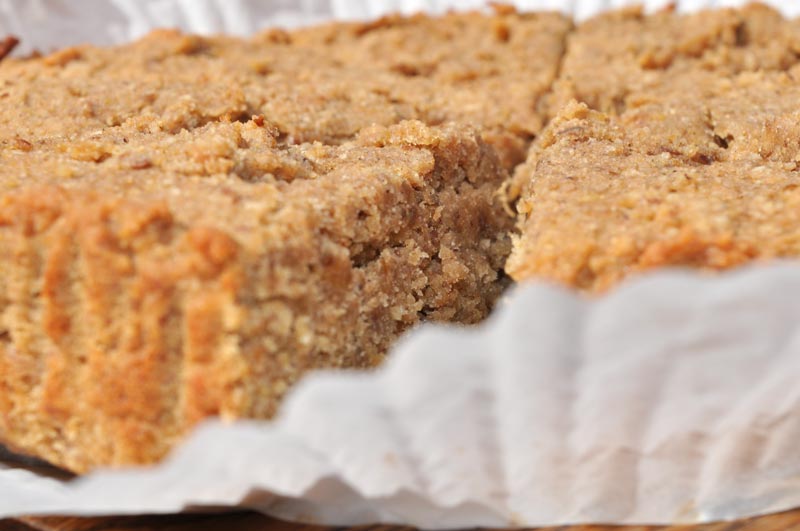 It's funny because I wasn't really a fan of bananas as a child so things like Banana Cake would never have been my treat of choice however recently I have come to love bananas and when running through ideas for using up overripe bananas (such as banana muffins, banana pancakes, banana fritters etc.) Banana Cake just sounded so yummy plus it was super easy to make a healthy, free-from version.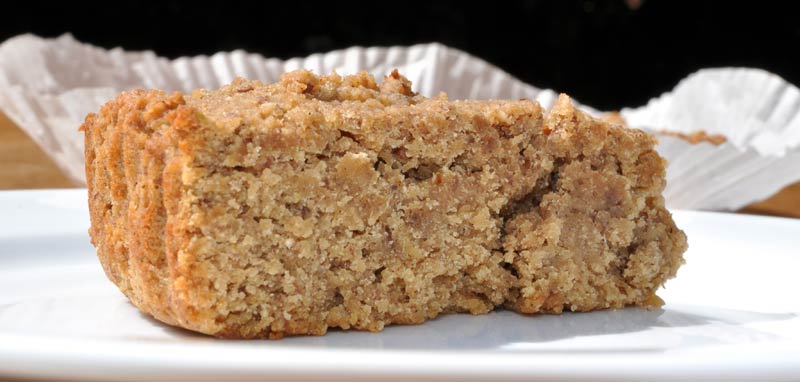 Because of the fresh fruit I would advise eating within 4-5 days of making. I can't promise exactly how well it lasts as the second it comes out of the oven I have a queue waiting for a slice!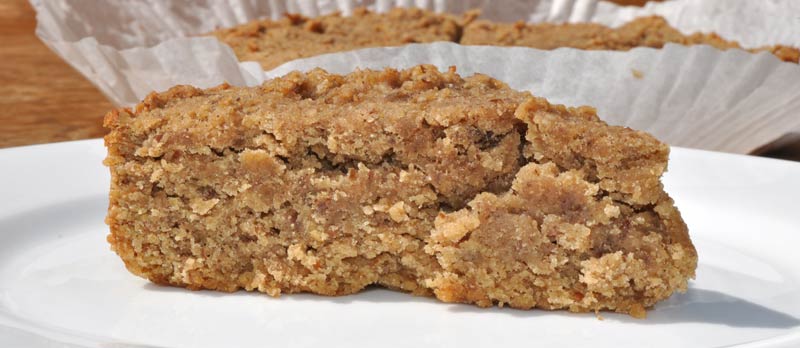 This scrumptious cake is light, fluffy, moist and perfect for a grab-and-go breakfast, with a mid-morning cup of tea or served with a scoop of ice cream for a luxurious dessert!
Light Fluffy Banana Cake
Prep Time: 10 mins Bake Time: 30 mins
Makes 2 Rounds
Ingredients:
3 Overripe Bananas
½ Cup Coconut Oil (melted)
2/3 Cup Powdered Coconut Sugar
2 tbsps. Ground Flaxseed
1 tsp. Powdered Vanilla
1 Cup Almond Flour
½ Cup Rice Flour
1 tsp. Baking Powder
½ tsp. Bicarbonate of Soda
Pinch of Himalayan Salt
Instructions:
1) Preheat the oven to 170˚C
2) Mash the bananas and then mix in the coconut oil, powdered coconut sugar, flaxseed and vanilla.
3) Add the remaining ingredients and mix until smooth – the mix should be dropping consistency.
4) Divide between two 7 inch round cake pans.
5) Bake in the oven for 15 mins place a piece of brown paper over the top and bake for another 15 mins.
6) Remove from the oven and cool for 10 mins before removing from the tin and placing on a wire rack.
7) Slice and enjoy! :)