Laura's Naturally Sweet Blog
Psssst...............looking for naturally sweet, healthy, deliciously moreish cakes? You've come to the right place!
Mother's Day Caramel Apple Cake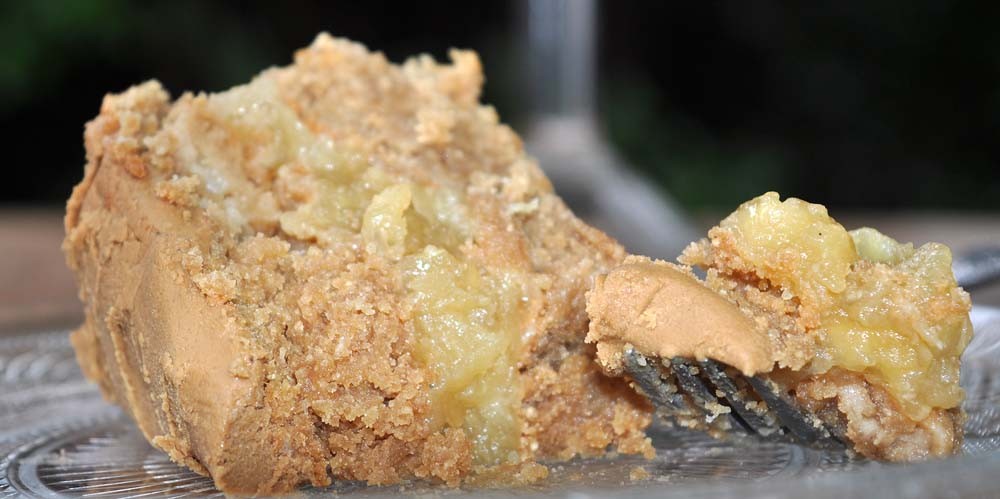 So this is what I am making for my Mum – I know that she is going to love it – one for amazing Mother's around the wold today!!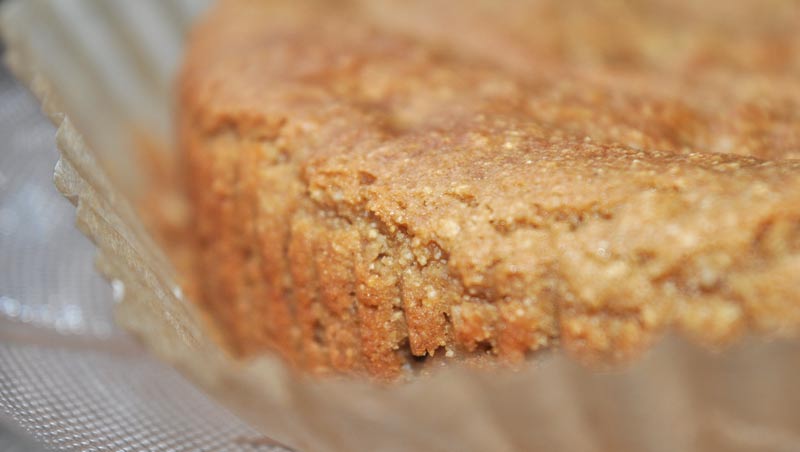 This recipe is one that has been planned on for a long time – I just wanted to save it for a special occasion – one that was with my Mum.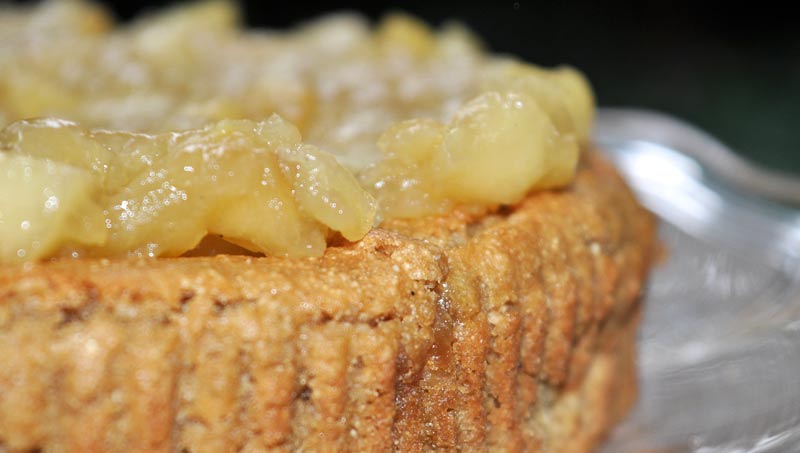 Many years ago, when I was a youngster, having a year out working at a telesales company (selling ice cream of all things) I planned my first trip abroad. My Grandmother, an amazing woman always up for a challenge, and I decided that we would take a coach holiday to Italy. For anyone who has been on a coach holiday to Italy from the UK will know that, whilst super worth it, there is a gruelling 27 hr coach drive to get there in the beginning.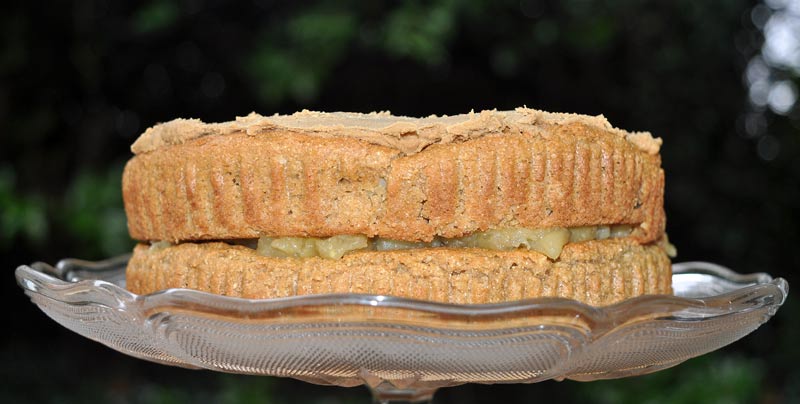 At 17 a 27 hour coach drive through countless countries is an adventure and, all adventures need substance. My substance included - flapjacks, peach jellies and I'm sure many other things that I have forgotten. The departure date was fast approaching and I was running out of time to pop into town and buy my essentials – which included these things, as well as currency, sunscreen (very important when you are as fair as me!!) and whole load of other things you can't live without on holiday and in a hot country!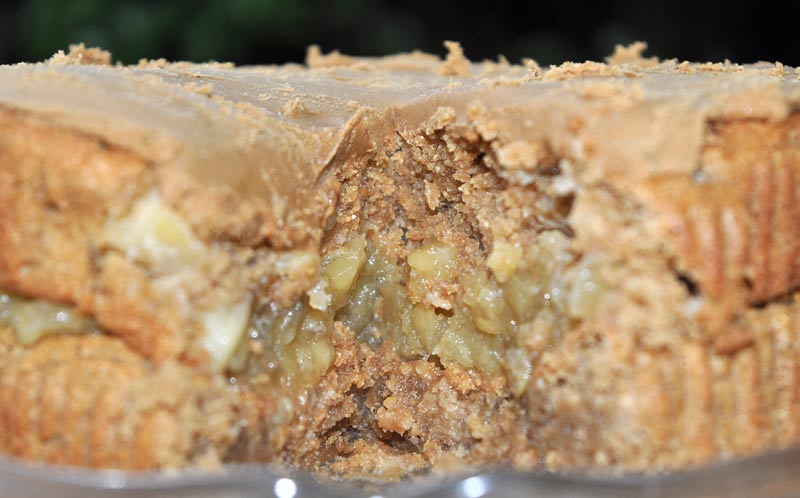 So, as time was not on my side, my amazing Mother offered to take my list and help me out by going into town for me. As fate would have it – having sold all my ice cream and made all my calls - I finished work early that day.
By the time I had walked home my Mum had just left in the car. Unable to get hold of her but with the list at my disposal I followed into town on foot. Knowing her, I knew the order she would shop, and once in town found her in no time at all. When my shopping was done we decided that it was the perfect time for tea and cake - yes we come to the point of the story!
We went to our favourite teashop and shared a slice of caramel apple cake. In my memory it was perfect. Perhaps because it was part of what turned into a lovely mother-daughter day or perhaps because I had never seen it in there before - or indeed after.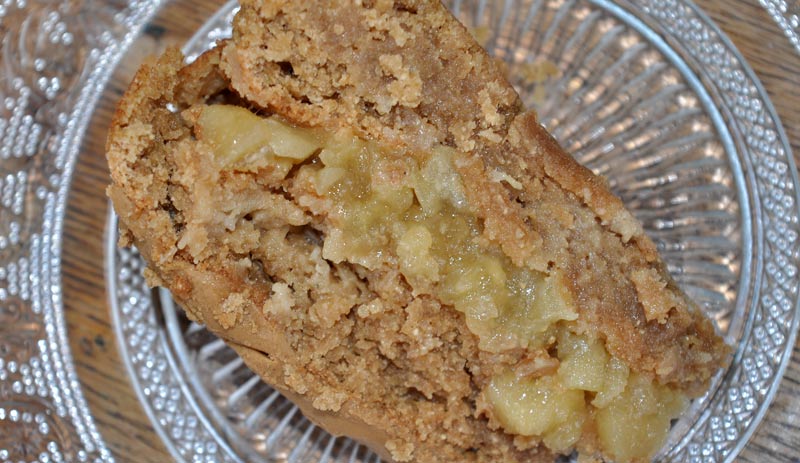 A couple of years later I made a copy of this caramel apple cake for my Mum's birthday. It was a beautiful, delicious mess of scrumptiousness that we all loved! When I started alternative baking I knew that I was going to do this one for my Mum. So I hope you enjoy!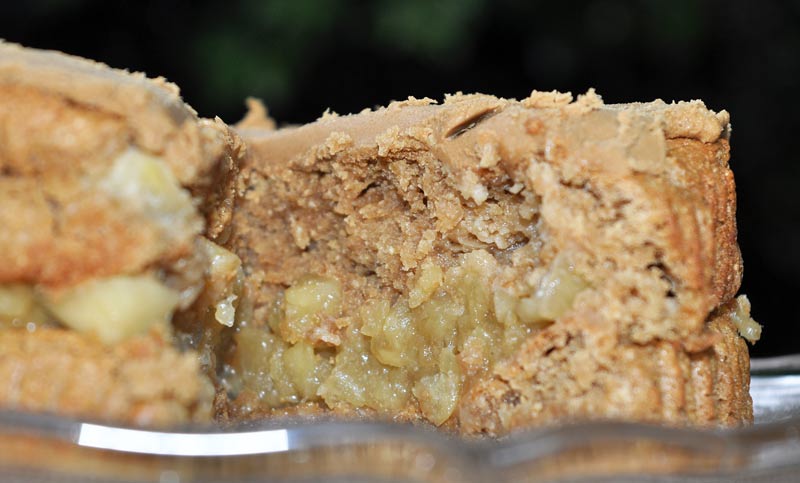 Happy Mother's Day!
Mother's Day Caramel Apple Cake 
Prep Time: 30 mins                        Bake Time: 40 mins                           
Makes: 2 rounds or a two layer cake                                                      
Ingredients:
Cake:
½ Cup Coconut Oil – melted
½ Cup Powdered Coconut Sugar
½ Cup Maple Syrup
½ Cup Grounds Almonds
1 Cup Almond Flour
¼ Cup Tapioca Flour
1 tsp. Powdered Vanilla
¼ Cup Non Dairy Milk
2 tbsps. Non Dairy Yoghurt
1 tsp. Baking Powder
½ tsps. BiCarb
2 Apples Roughly Chopped
Apple Centre:
4 Apples Chopped
2 tbsps Apple Concentrate
1 tsp. Arrowroot Powder
Caramel Topping:
2 tbsps. Maple Syrup
¼ Cup Powdered Coconut Sugar 
2 tbsps. Coconut Oil 
Instructions:
     1)      Preheat the oven to 170˚C  

     2)      Whisk together the melted coconut oil, powdered coconut sugar and maple syrup until fully combined.
     3)      Beat in the ground almonds, almond flour, tapioca flour and vanilla.
     4)      Whilst continuing to beat the mix slowly add the milk.
     5)      Finally add the yoghurt, baking powder and BiCarb and beat until fully combined.
     6)      Divide ½ the mix between two 7 inch round cake pans. (Basically coating the bottom of the pan.) Sprinkle the apple over the top and cover with the remaining cake batter.
     7)      Place in the oven for 40 mins. After 15 mins cover with a piece of brown paper to prevent the top from over browning.
     8)      Remove from the oven and cool for 10 mins before removing from the tin and placing on a wire rack. 
Apple Centre:
     9)      In a saucepan combine the apples and apple concentrate. Place on a medium heat for 10 mins – make sure you stir it from time to time to stop the fruit sticking and to make sure it doesn't boil over. Stir in the arrowroot powder and simmer for a further 5 mins, stirring regularly, to thicken the mixture 
Caramel Topping:
     10)   Add the powdered coconut sugar, maple syrup and the coconut oil in a saucepan and place on a medium heat for two minutes. 
     11)   The mix will start to bubble quite quickly turn down to a simmer for a further two minutes.
     12)   Remove from the heat and allow to cool before spreading over the top of the cake.