Laura's Naturally Sweet Blog
Psssst...............looking for naturally sweet, healthy, deliciously moreish cakes? You've come to the right place!
Creamy Cherry and Almond Overnight Oats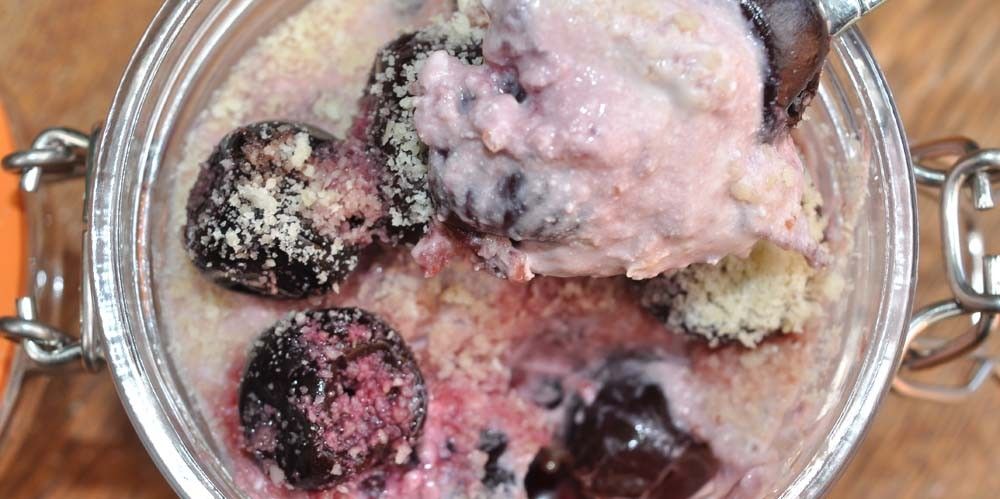 Creamy, delicious, easy and wholesome these awesome overnight oats make the perfect start to morning leaving you ready for the day ahead.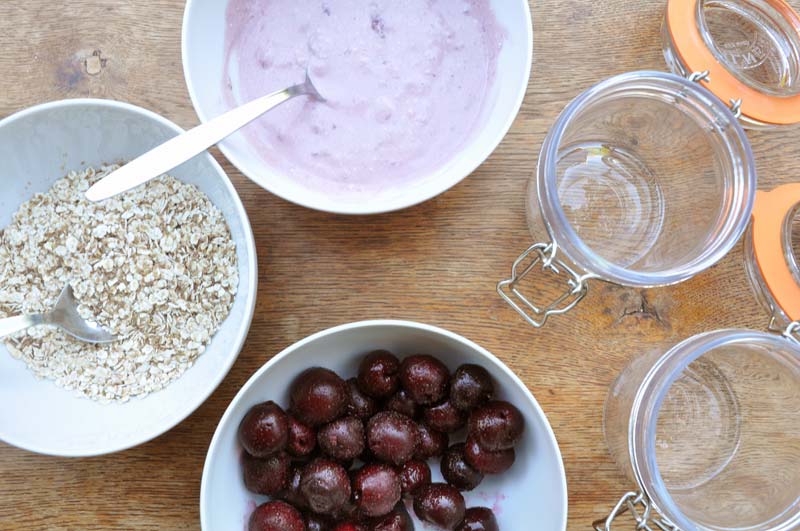 It's been a while since I've even been able to make overnight oats. I absolutely love my Kilner jars and as a consequence they are in pretty much constant use. From luxury desserts, jams and preserves to fermented veggies - I loose track sometimes of where they have even got to!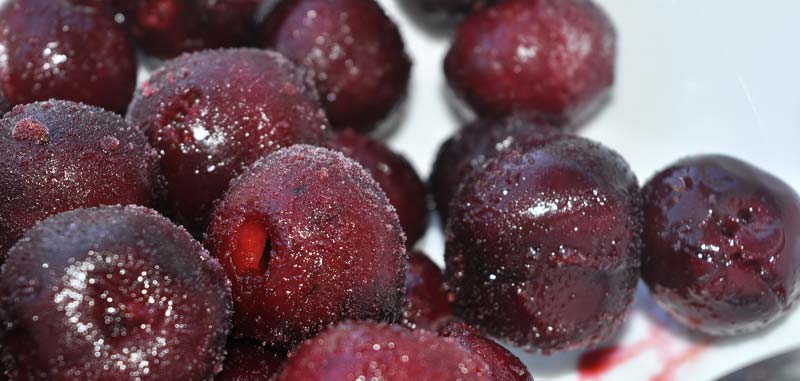 Finally, desperate to try this recipe I popped round to Sainsbury's and invested in some more 0.35l jars. Unfortunately this also led to the purchase of these beauties………….... Facetted Kilner Jars 0.25l. They are from the facetted jar range and I simply couldn't resist them. They're going to be the perfect size and shape for desserts so watch this space – I'm sure I'll be making use of them soon!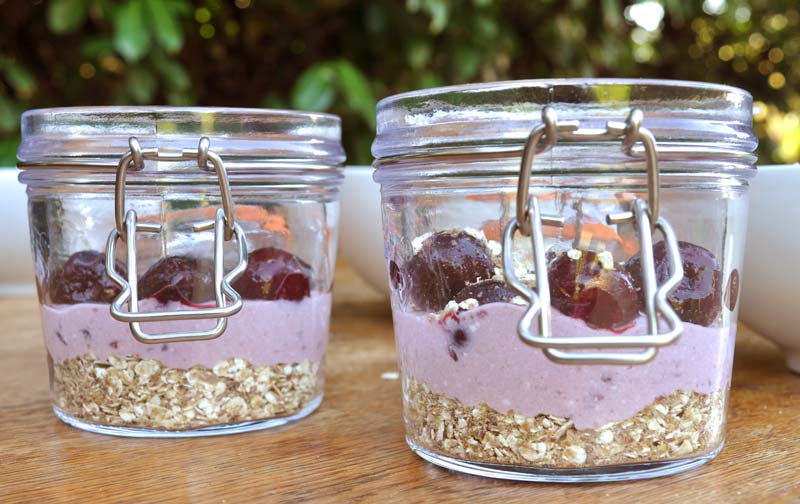 Today, however, I'm making these, super creamy, delectable and totally moreish overnight oats. I love them because, not only do they taste divine but, I can make them even as long as 4 days in advance ready for super busy mornings.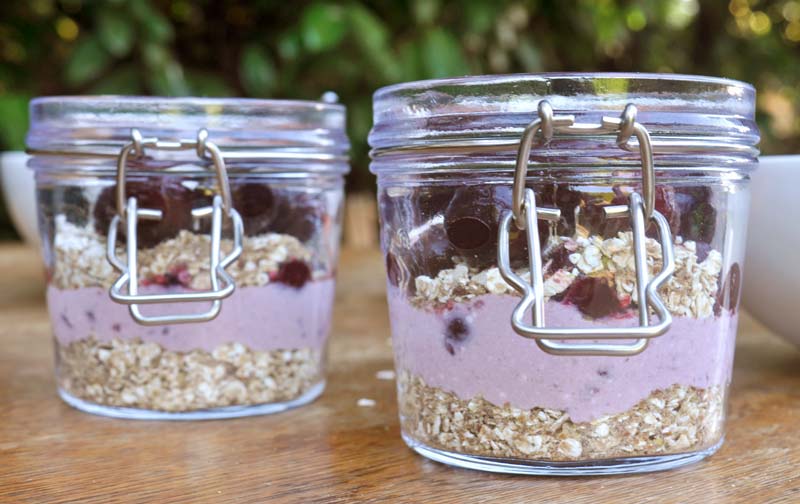 My favourite, CoYo coconut milk yoghurt adds those, always-good-to-have, probiotics and the Dalfour Jam gives the perfect sweetness, just enough but not too much. And of course oats are simply a powerhouse of nutrients, lowering cholesterol, filling you up with a healthy dose of resistant starch that will keep you energised and balance right through to lunch.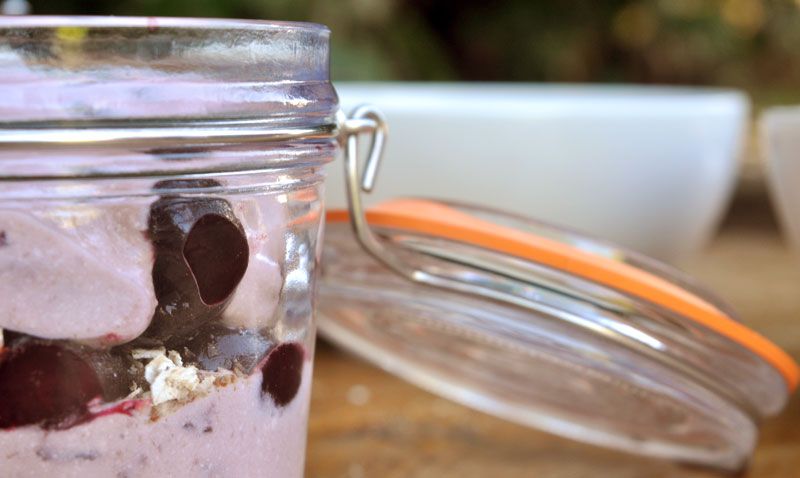 And, as if all that wasn't super awesome enough, they also come in a handy, airtight jar for days when you need them on-the-run!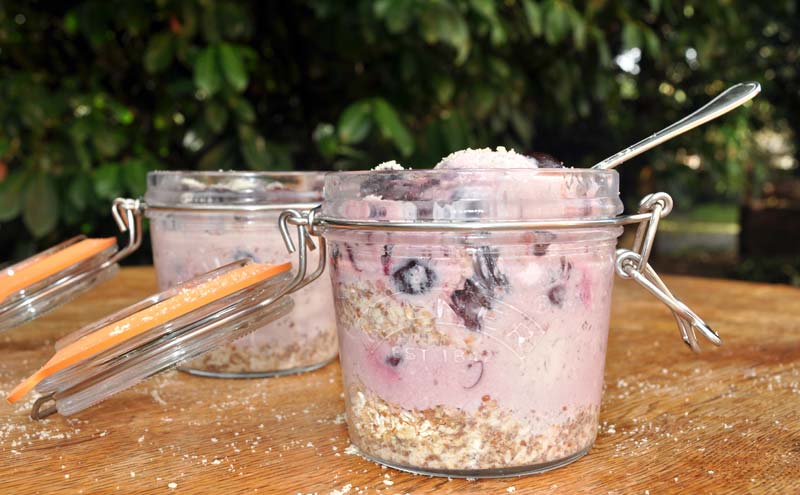 Enough talk – let's get going! :D
Creamy Cherry and Almond Overnight Oats
Prep Time: 15 mins Refrigerate: Overnight
Serves 2
Ingredients:
½ Cup GF Oats
2 tbsps. Ground Flaxseed
½ Cup Coyo Yoghurt
3 tbsps. Dalfour Cherry Jam
½ tsps. Almond Extract
1 Cup Almond Milk
1 Cup Frozen Cherries
1 tbsps. Ground Almonds
Instructions:
1) Mix together the oats and flax.
2) Stir the cherry jam and almond oil into the yoghurt.
3) Place ¼ of the oat mixture unto the bottom of each kilner jar. Top with ¼ cup of almond milk followed but a handful of cherries and 2-3 tbsps of the yoghurt mix.
4) Repeat with the remaining oats, ¼ cup of almond milk, remaining cherries and yoghurt.
5) Refrigerate overnight.
6) Top with extra cherries and sprinkle with ground almonds.
7) Grab and teaspoon and enjoy! :D