Laura's Naturally Sweet Blog
Psssst...............looking for naturally sweet, healthy, deliciously moreish cakes? You've come to the right place!
Strawberry Pomegranate and Blackcurrant Popsicles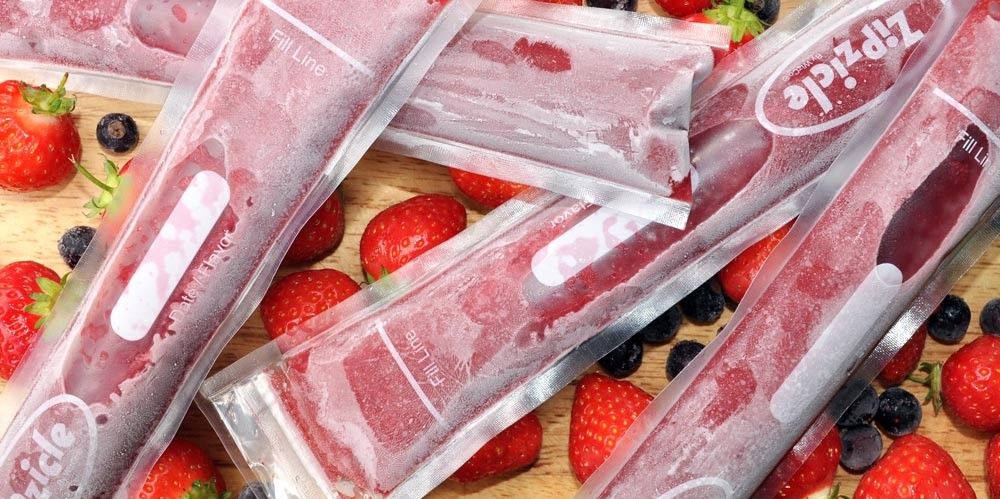 Cool, fruity and incredibly delicious these are just perfect for the upcoming sunny days. I know I said I was only doing three weeks of strawberry heaven but this week's strawberries were just too sweet and perfect not to be used for something special.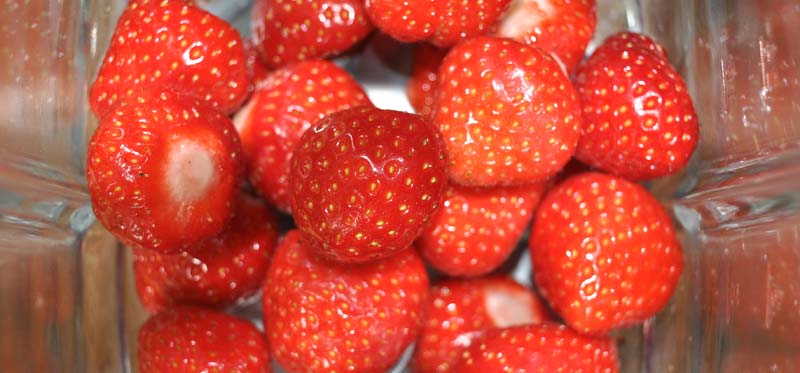 Plus seeing as it's been blistering sunshine all week I couldn't help but fancy a sweet, cooling zipzicle! I know I had never heard of them either until I picked up some Zipzicle bags from Lakeland plastics last year.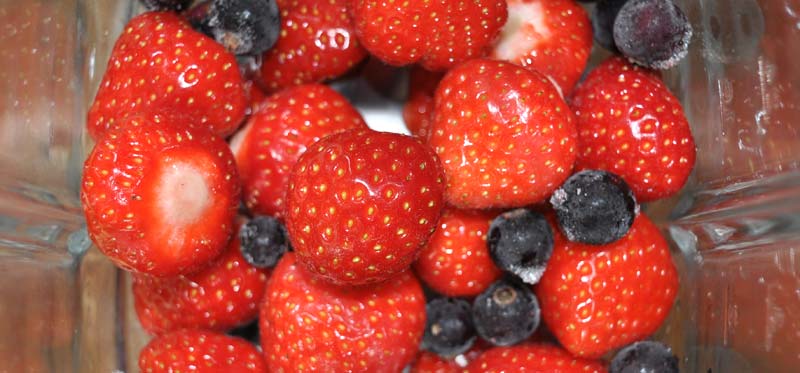 They are so awesome. You can use any mix of fruit you like, even some left over smoothie or fruit juice. Pour in to the zipzicle bags – zip the top closed and place them in the freezer.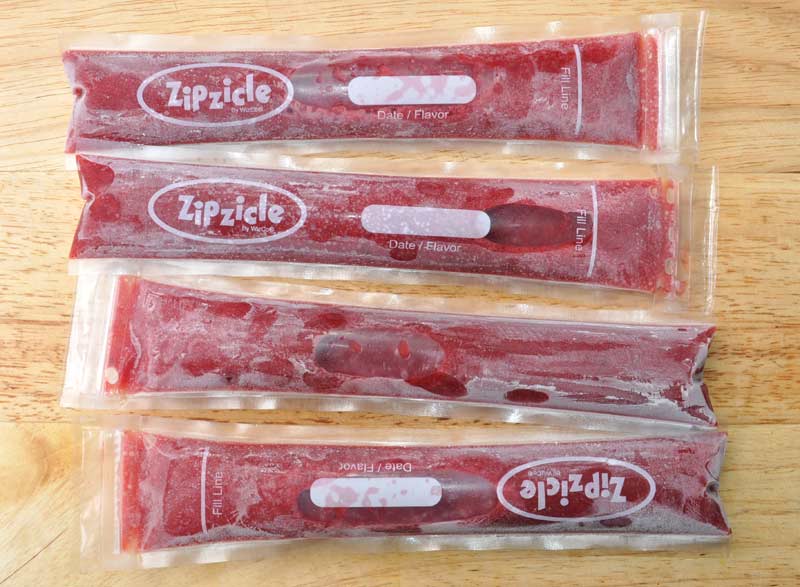 No mess and they are great for kids. Kind of remind me of the ice pops you can get from the freezer store. Perfect to have in the freezer for super hot, sunny days. Don't worry if you can't lay your hands on any – you can use the same mix in your lolly moulds or these Calippo style moulds – how awesome are they?!?!?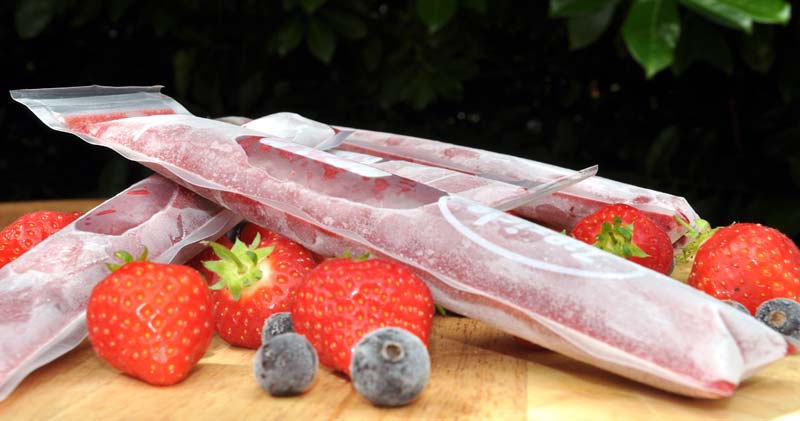 I love this particular mix because, not only does it taste divine but, it's chock-a-block full of goodness. One of my favourite things about pomegranate juice is its amazing host of health benefits.
It's delicious on its own but once its mix with the strawberries and blackcurrant it's simply heavenly.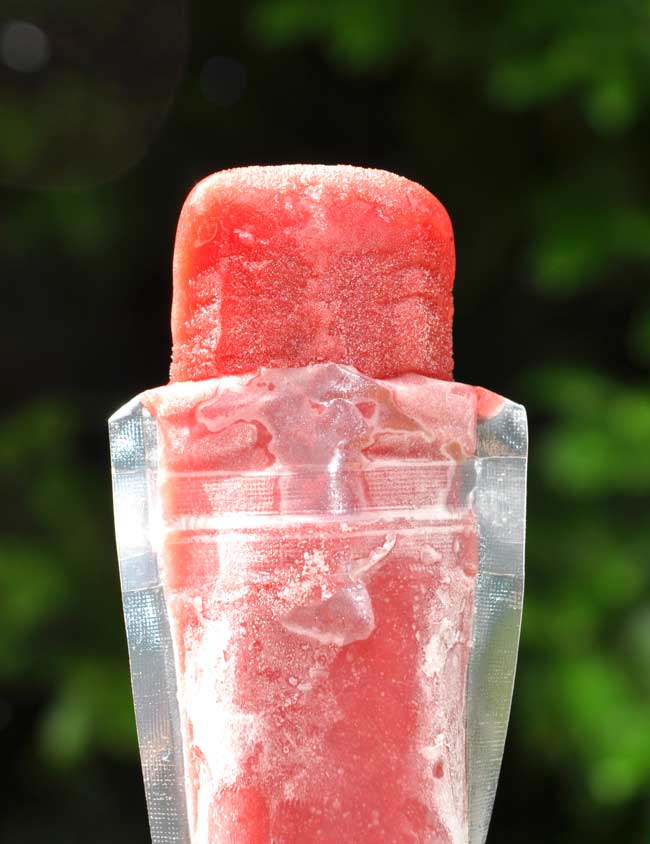 So here to more sunny days……………………………………
Strawberry Pomegranate and Blackcurrant Popsicles
Prep Time: 5 mins Freeze Time: 12-24hrs
Makes: 4 Popsicles
Ingredients:
1 Cup Chopped Strawberries
½ Cup Pomegranate Juice
2 tbsps. Blackcurrants
2 tbsps. Apple Juice Concentrate
Instructions:
1) Blend together all the ingredients until completely smooth.
2) Divide between 4 ice lolly moulds. Place in the freezer for 12- 24 hrs.
3) Wait for the sunshine, sit back and enjoy! :)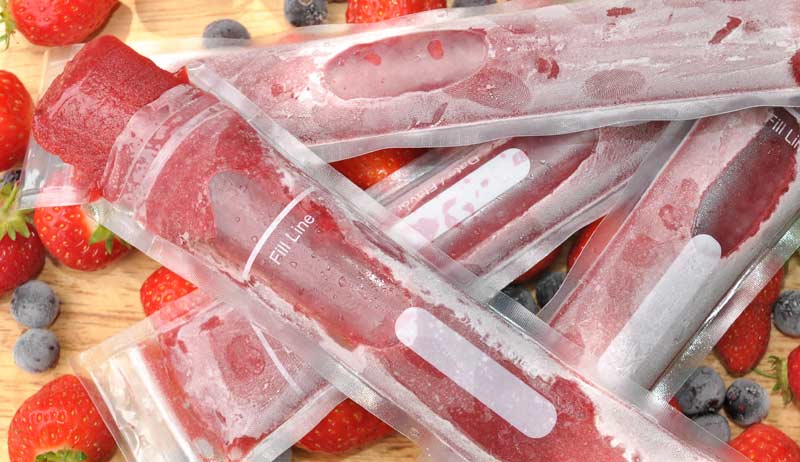 Liked this? Try these.............................................