Laura's Naturally Sweet Blog
Psssst...............looking for naturally sweet, healthy, deliciously moreish cakes? You've come to the right place!
Strawberry Ice Cream Soda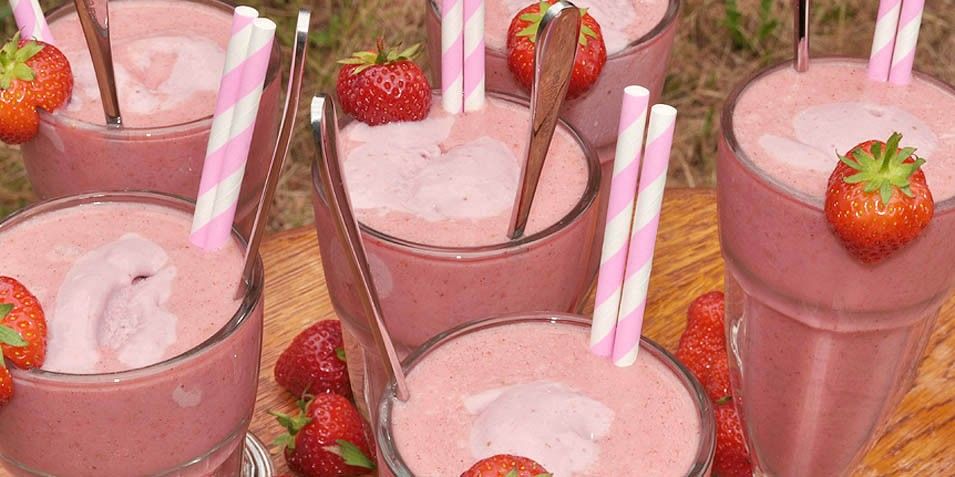 So it's the third and final week of the Summer Strawberry Wimbledon Extravaganza and I bring you a Strawberry Ice Cream Soda.
Soft, smooth and creamy with the delicate taste of vanilla that epitomises a traditional ice cream soda.

I can still remember the day of my first strawberry ice cream soda (I've always been a fan of strawberry ice cream!) We were on a family trip out and were having lunch at the then Happy Eater (now Little Chef) restaurant and I was allowed to try one for the first time. I thought I was in heaven!
I probably only had 4 or 5 in the whole of my childhood but it was something that I always looked forward to – especially if it was made with my Mother's Strawberry Ice Cream!
For me, somehow, strawberry ice cream soda, or any ice cream soda for that matter, always conjures up images of the 1950s. A roadside diner or malt shop with fluted glasses, duke boxes and pictures of pin ups on the wall.
Girls in poodle skirts, sock hops with rock n' roll playing and couples dancing. Not to forget the favourite dance of the time – the twist.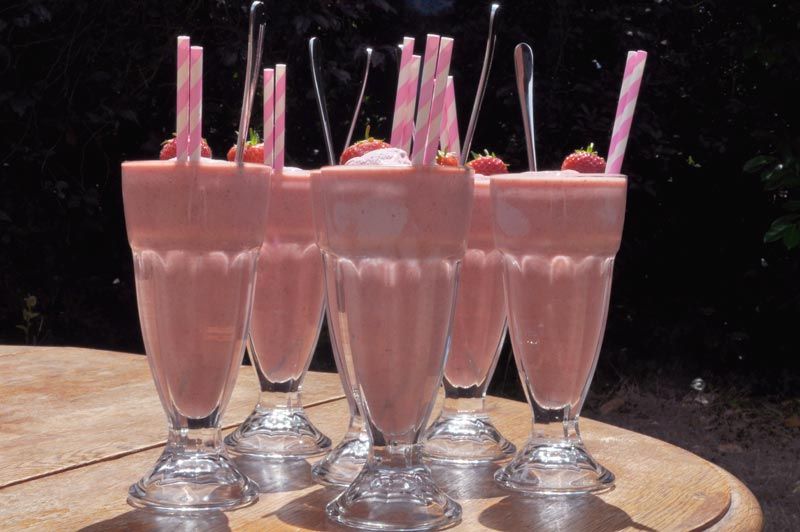 With this in mind I couldn't resist getting a set of retro glasses and giving a healthy version of this simply divine treat a go.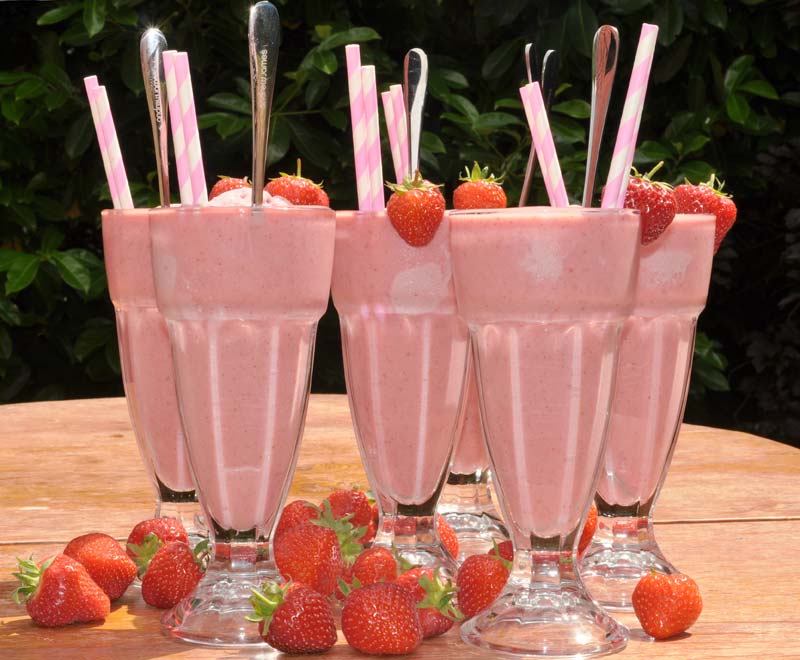 I added extra strawberries for extra yumminess and don't forget to make sure that you have enough ice cream for the floater and long spoons to enjoy it with! These turned out to be seriously yummy – it's so good it's bad! :)
Strawberry Ice Cream Soda
Prep Time: 10 mins
Serves 6
Ingredients:
1½ Cups Hulled Strawberries
2/3 Cup Strawberry Ice Cream
1 tsp. Powdered Vanilla
1 tbsp. Agave Nectar
2½ Cups of San Pellegrino Water
Extra Strawberry Ice Cream for a floater on top.
Instructions:
1) Blend together the strawberries, strawberry ice cream, powdered vanilla and agave nectar until completely smooth.
2) Add the Pellegrino water and blend on a low speed for another 30 secs.
3) Pour into glasses and add a scoop of ice cream on top.
4) Serve with a straw and a spoon! ;)