Laura's Naturally Sweet Blog
Psssst...............looking for naturally sweet, healthy, deliciously moreish cakes? You've come to the right place!
Sensational Strawberry Mousse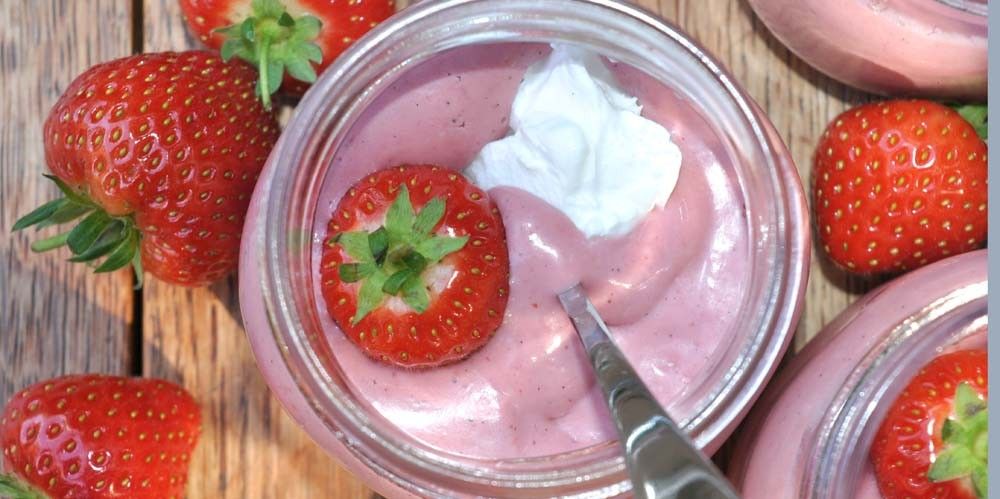 Sensational Strawberry Mousse - honestly no other words are necessary. This is so divine, heavenly and mouth-watering that is will send every taste bud in your mouth tingling with strawberry delight.

It's light and creamy and oh so delicious, not to mention completely moreish! I had to hide them away in the back of my refrigerator just to make them last more than one day.

I must admit, as I mentioned last week, I LOVE strawberries at any time but during Wimbledon they are a must! I like to do three weeks of strawberry heaven to celebrate Wimbledon. This week's venture is one of my favourites because it's the one you can take with you easily contained in its airtight Kilner jar, if you're lucky enough to get to go.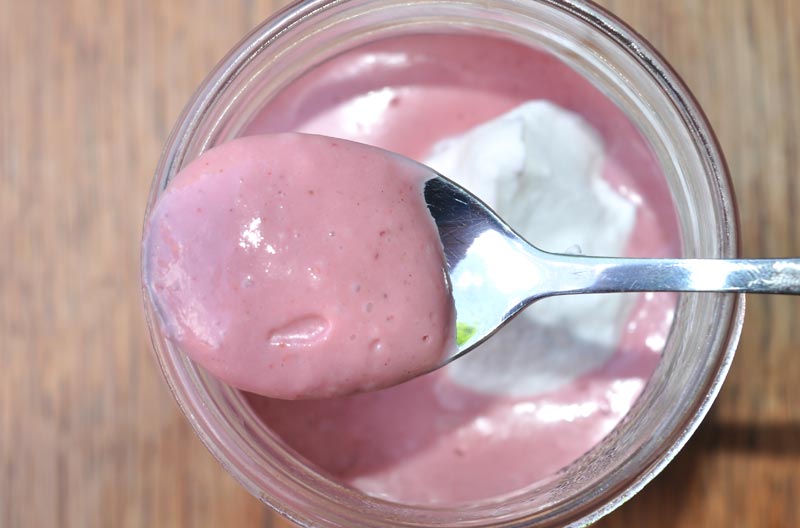 It's the perfect dessert, simple and elegant –easy to transport in your cool bag. Great for picnics, journeys or days out at Wimbledon – only this sensational strawberry mousse and a spoon is required to perfect any summer day outing!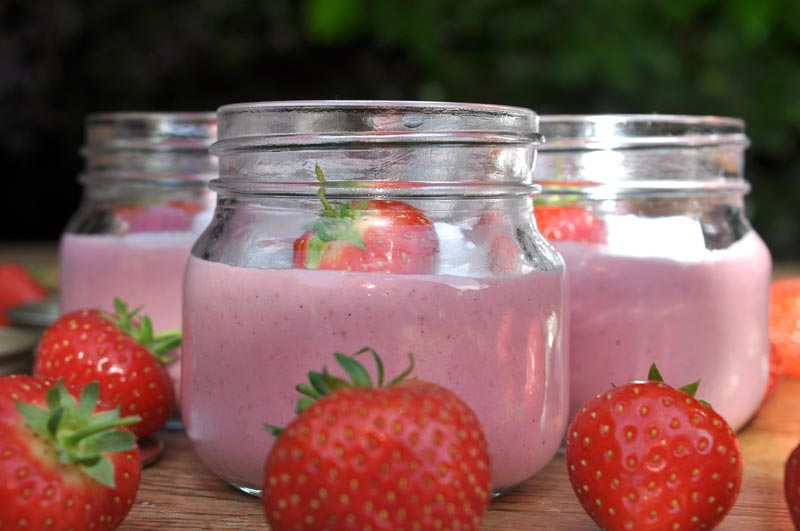 I promise that it truly is super easy to make – all it requires is blending until smooth and spooning into your chosen jars. It's couldn't be easier! :)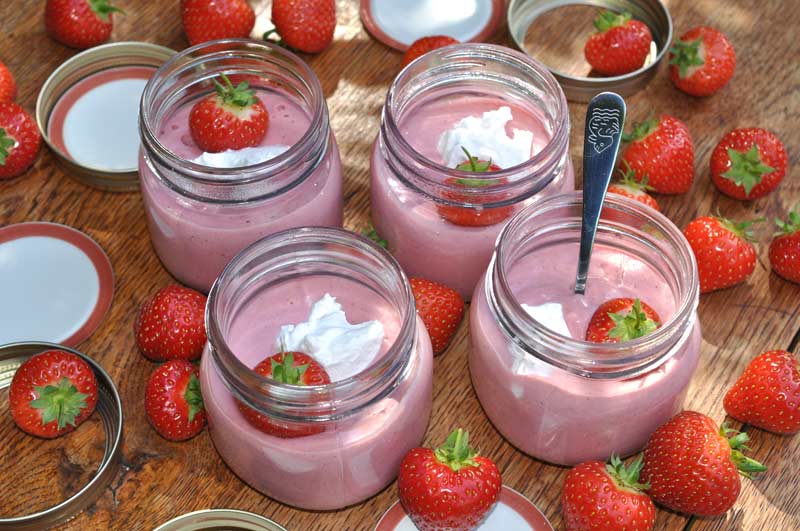 For a variation I like to stir in some chopped strawberries at the end and you can't go wrong by adding a spoonful of CoYo on top!
So here goes – sit back and enjoy! :)
Sensational Strawberry Mousse
Prep Time: 10 mins Set Time: 4-8hrs
Makes: 5-6 Pots
Ingredients:
¼ Cup Cashew Nuts – (soaked overnight)
¼ Cup Coconut Oil - melted
1 Cup Strawberries
1/3 Cup Dalfour Strawberry Jam
2 tbsps. Maple Syrup
½ tsp. Powdered Vanilla
Instructions:
1) Blend all the ingredients together until completely smooth.
2) Spoon in to Kilner jars and place in the fridge for 4-8 hours to set.
3) Take out and enjoy! :)
Liked this? Try these.....................................