Laura's Naturally Sweet Blog
Psssst...............looking for naturally sweet, healthy, deliciously moreish cakes? You've come to the right place!
Raspberry Chocolate Torte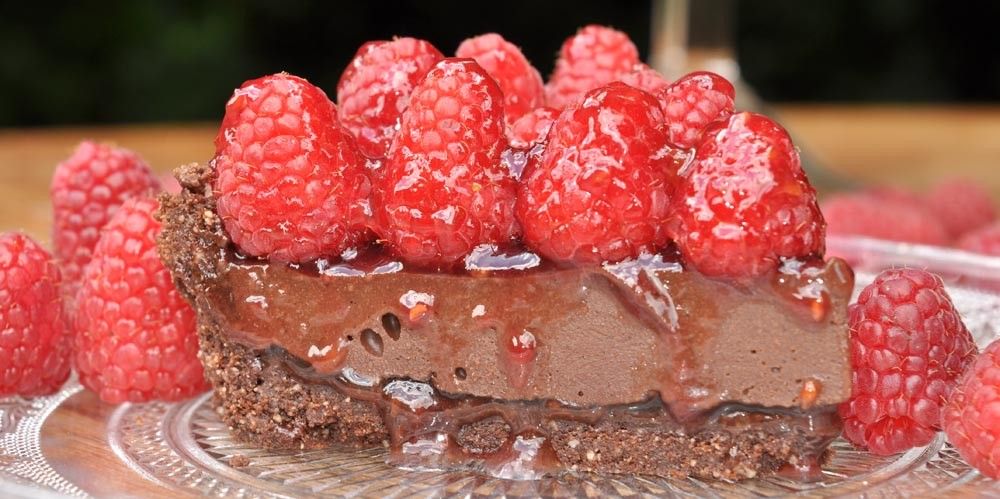 A chocolate biscuit base, smooth, rich creamy middle countered with ripe, fresh juicy raspberries. If you are searching for that extra special treat for Father's Day look no further. This truly decadent treat is undoubtedly the last word in luxury.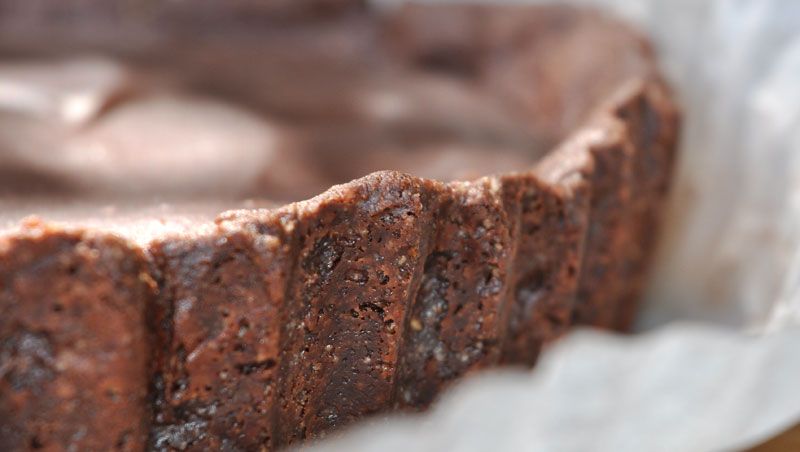 I absolutely love baking for my Dad, one of the main reasons I can't pass up Father's Day without an extra special treat for him!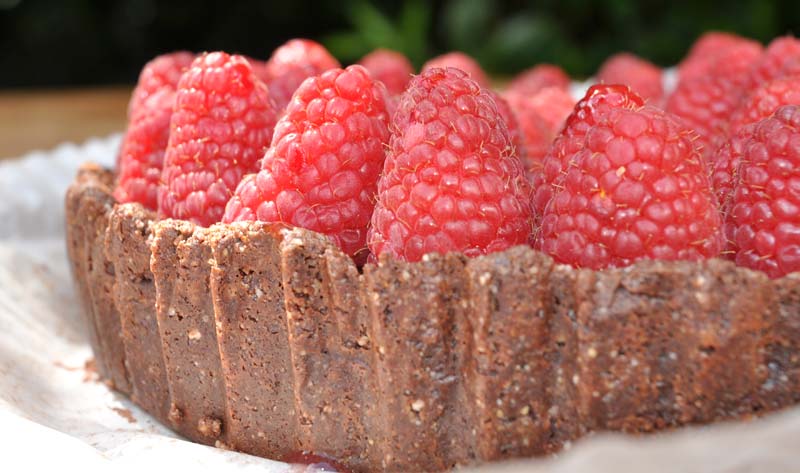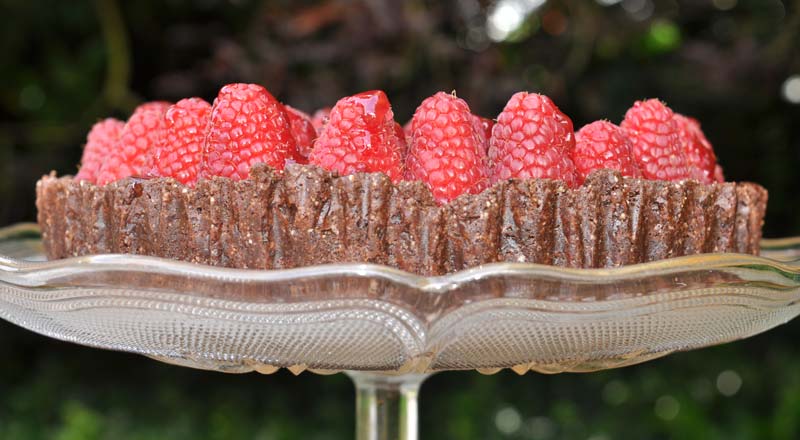 He always tells me how much he loves my new endeavours in the kitchen and many have taken a permanent place on his 'favourites' list!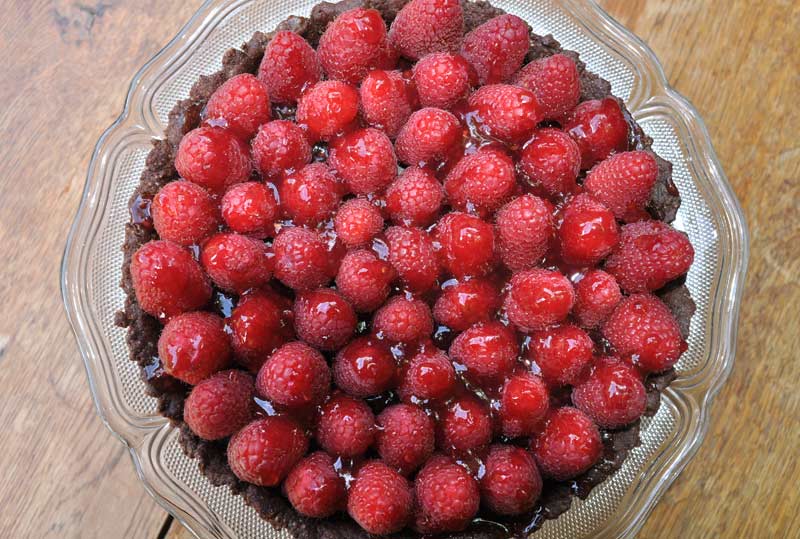 It's hard not to enjoy baking for someone who is so appreciative.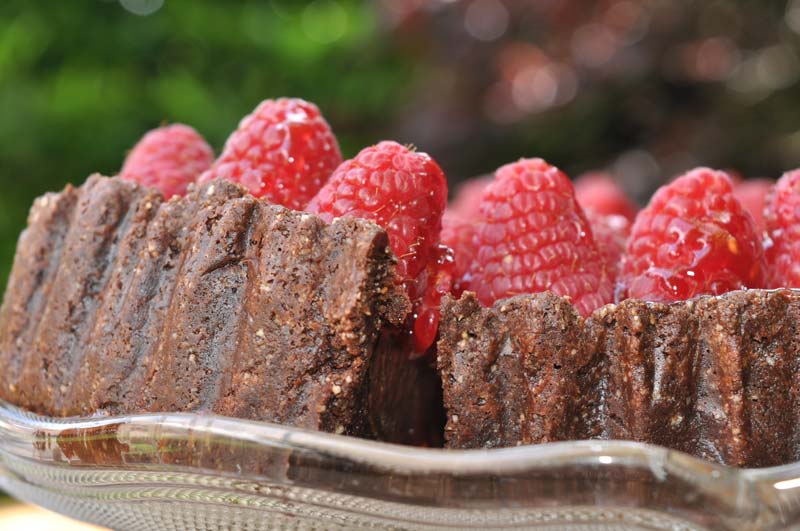 This is also the main reason I wanted to make this extra special Raspberry Chocolate Torte, I know he will just love, for today.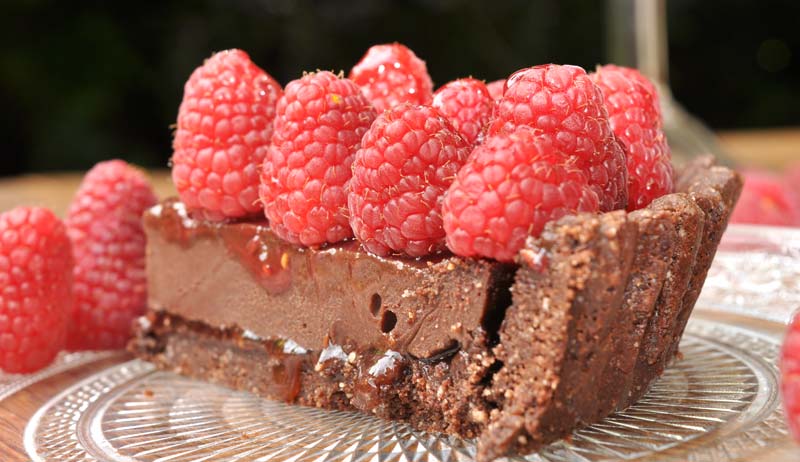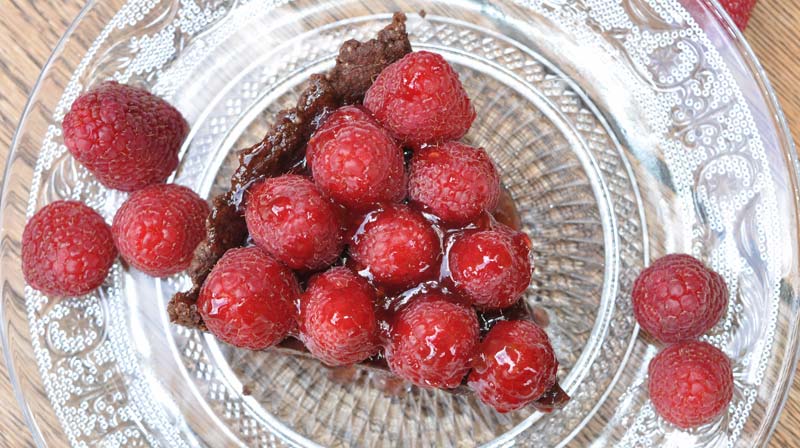 I wasn't kidding when I said this is a luxurious dessert. The biscuit layer is so light and crunchy, the chocolate filling is super smooth, rich and creamy and the raspberries add the perfect light, sweet, refreshing balance.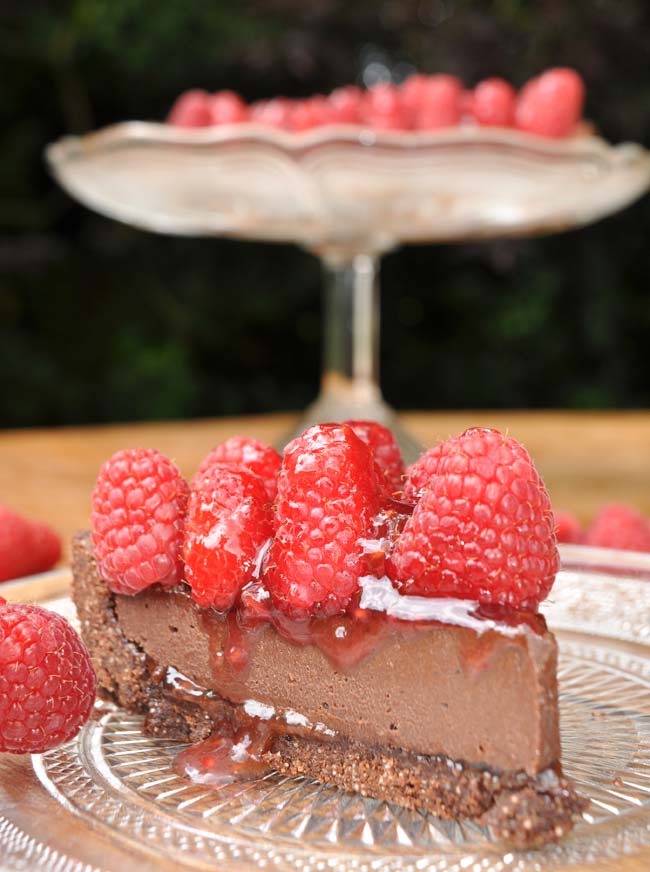 Plus it's surprisingly quick and easy to make – just make sure you give it a little time to set – and you're sure to have the perfect sumptuous dessert, sure to impress any dinner party guest! :)
Raspberry Chocolate Torte
Prep Time: 20 mins Bake Time: 8 mins Set Time: 2 - 4hrs
Serves: 10 - 12
Ingredients:
Biscuit Base:
¼ Cup Cashew Nut Butter
¼ Cup Coconut Oil - melted
½ Cup Powdered Coconut Sugar
½ tsp. Powdered Vanilla
1 tbsps. Maple Syrup
¼ Cup Almond Flour
¼ Cup Cocoa Powder
¼ Cup Tapioca Flour
1 tbsp. Arrowroot Powder
½ tsp. Baking Powder
Raspberry Jam Layer:
¼ Cup Dalfour Raspberry Jam
Chocolate Filling:
3 tbsps. Cocoa Butter
1 tbsps. Coconut Oil- melted
½ Cup Cashew Nuts – (soaked overnight)
¼ Cup Maple Syrup
3 tbsps. Cocoa Powder
2 tbsps. Dalfour Raspberry Jam
1 tsp. Powdered Vanilla
Topping:
1 ½ Cups Raspberries
Instructions:
1) Preheat the oven to 170˚C
2) Mix the cashew butter, coconut oil, coconut sugar, vanilla and maple syrup together in a mixing bowl
3) Add all the remaining ingredients and mix thoroughly. Press the mix into the base of a 8 inch round tart tin coming up the sides about an inch or so.
4) Place in the oven and bake for 8 mins. Remove and set aside to cool.
5) Whilst the base is cooling blend together all the ingredients for the chocolate filling until they are thoroughly combined and all the cashew nuts have been fully incorporated.
6) Once the base is cool cover with the raspberry jam followed by the chocolate filling.
7) Cover the top with raspberries and place in the fridge to set for 2-4 hrs.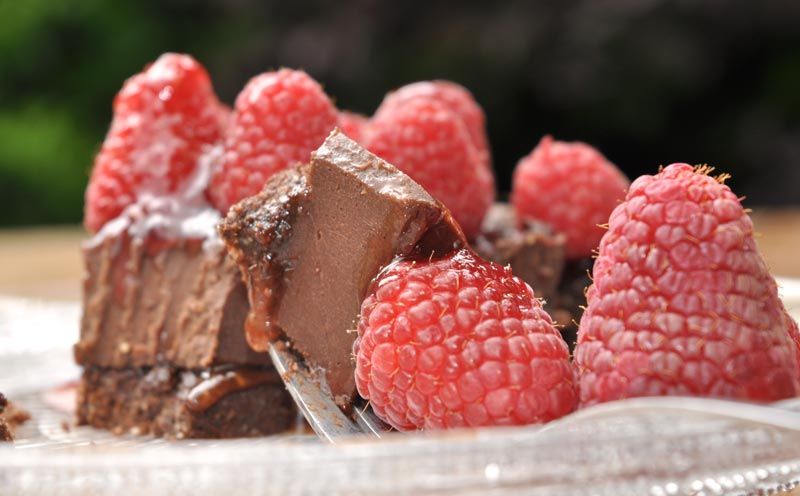 Liked this? Try these.......................................................