Laura's Naturally Sweet Blog
Psssst...............looking for naturally sweet, healthy, deliciously moreish cakes? You've come to the right place!
Pineapple Cream Pie with a Macadamia and Coconut Crust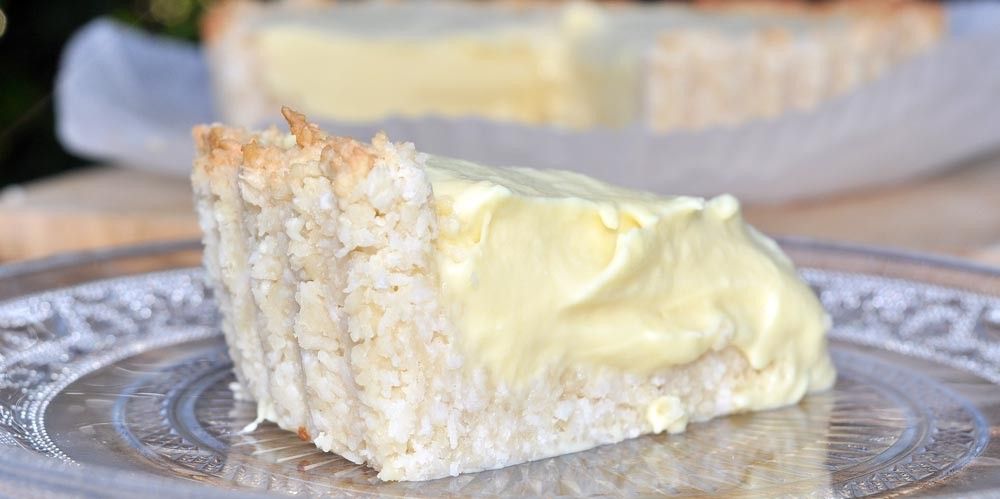 A sweet, fluffy, delectable, creamy pineapple filling encased in a crunchy, scrumptious, irresistible, macadamia and coconut crust. Who could resist?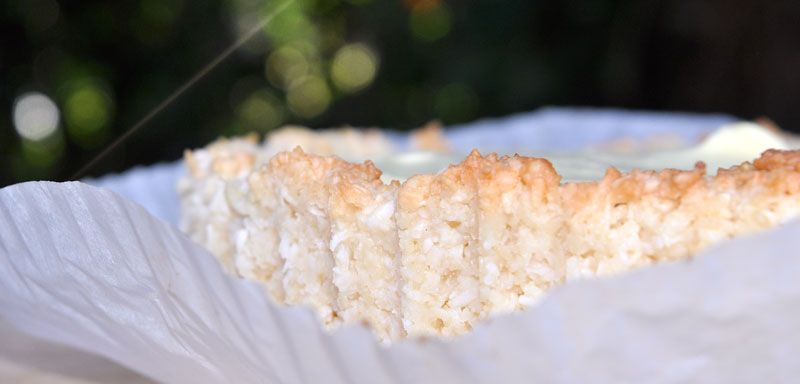 I know in my last couple of posts I have been discussing at length the awesomeness of Hawaii, the produce and beaches ( okay maybe I didn't mention the beaches previously but I totally should have done because they are, with a doubt, the most beautiful I, personally, have ever seen!!)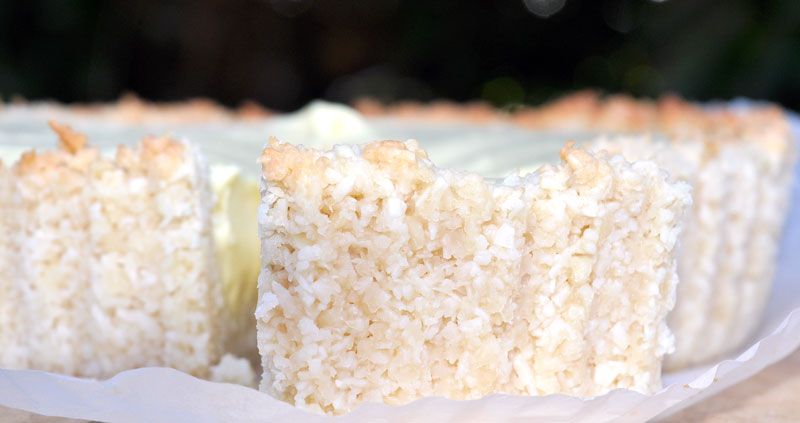 My enthusiasm is not really surprising considering I have LOVED tropical fruit generally, pineapple especially, for as far back as I can remember. There is something about that sweet, sherbty bite that I can't resist. It's just soooooooooo good!
Particularly when coupled with the awesomeness of coconut – who doesn't love a Pina Colada – or dancing in the rain – and there is plenty of both to be found in Hawaii!!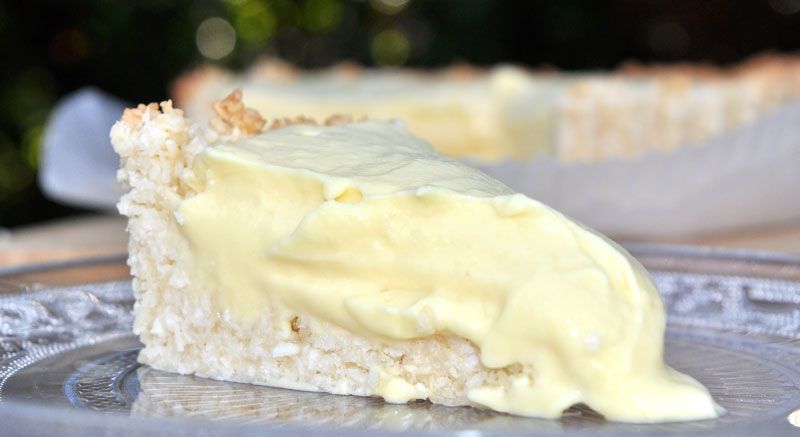 Add a little of the previously-discussed-at-depth buttery perfect that is macadamia nuts and you have a dessert that could definitely be described as a slice for heaven.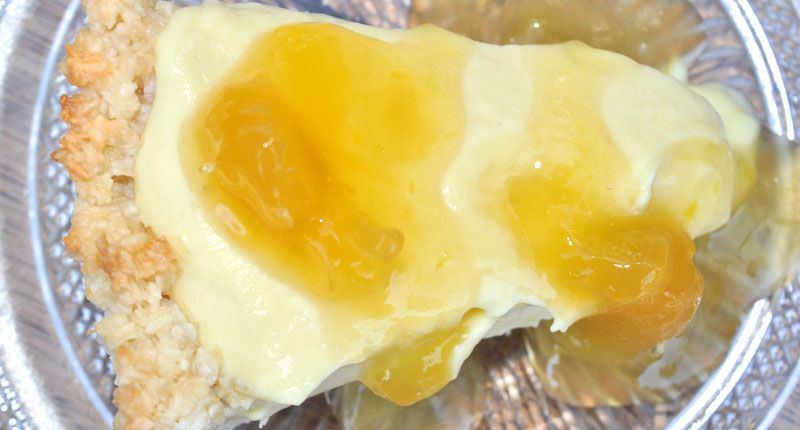 Not to mention one that should be enjoyed in the warm sunshine looking out over perfect waves rippling up over the golden sands – but short of that, especially for those Brits like me, in the warm, cosy kitchen safe from the freezing temperatures outside.
Quick tip – when blitzing the macadamia nuts be careful to keep a close eye on them because they go very quickly from chopped nut into nut butter!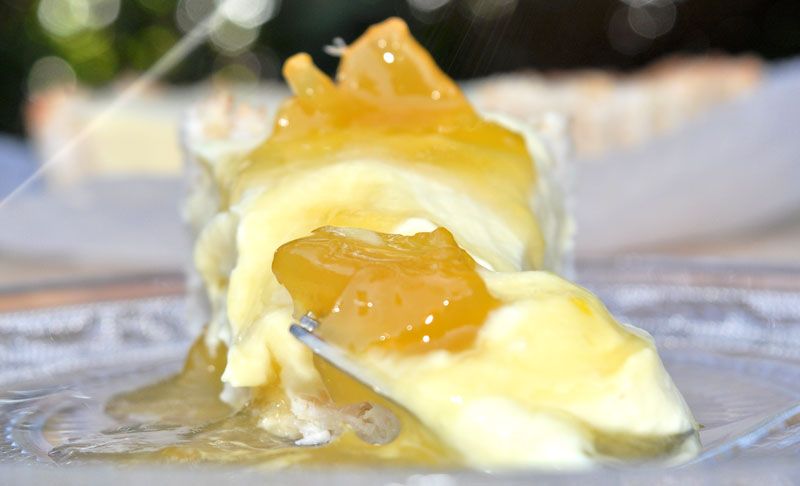 Hope you enjoy this little piece of the paradise islands! :D
Pineapple Cream Pie with a Macadamia and Coconut Crust
Prep Time: 10 mins Bake Time: 10 mins Set Time: 4-8 hrs
Serves: 10 - 12
Ingredients:
Macadamia and Coconut Crust:
1 Cup Macadamia Nuts
2 Cup Unsweetened Desiccated Coconut
3 tbsps. Maple Syrup
1 tbsps. Coconut Oil – melted
Pineapple Filling:
½ Cup Dalfour Pineapple and Mango Jam
¾ Cup Chopped Pineapple
½ Cup CoYo Coconut Milk Yoghurt
2 tbsps. Coconut Oil – melted
Instructions:
1) Preheat the oven at 170˚C
2) In your blender pulse the macadamia nuts until finely chopped (be careful not to overdo as it can quickly turn to butter.) Add the coconut and blitz for another 30 secs. Place in a bowl and stir in all the remaining ingredients for the base until combined thoroughly.
3) Press into a 9" flan dish covering the base and up the sides. Place in the oven for 10 mins. Remove and set aside to cool.
4) Blend together all the ingredients for the pineapple filling until completely smooth.
5) Spoon into the cooled base and place in the fridge to set for 4-8 hrs.
I would recommend making on the day, store in the fridge and freeze any leftovers.