Laura's Naturally Sweet Blog
Psssst...............looking for naturally sweet, healthy, deliciously moreish cakes? You've come to the right place!
Mini Lemon Poppy Seed Loaves With Lemon Buttercream Frosting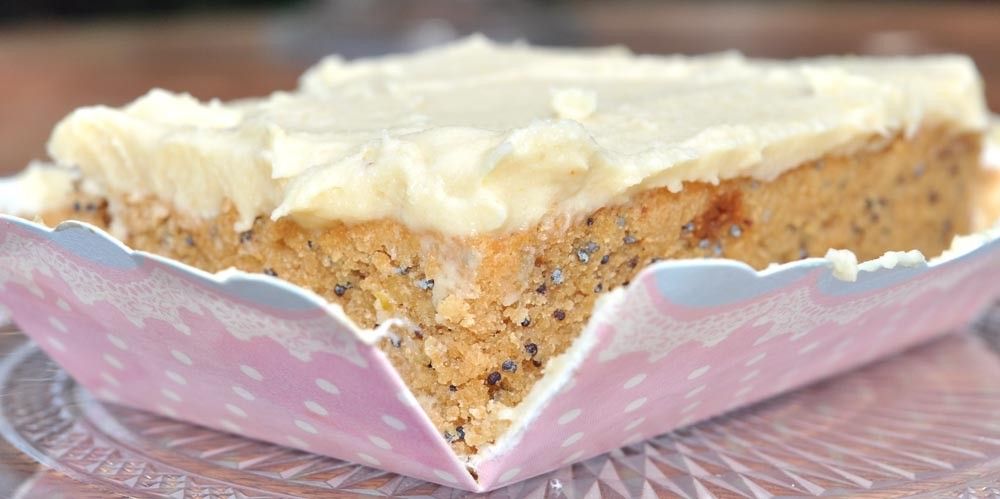 Light, fluffy, fruity heaven – you will want to eat the whole loaf – even if in order to do so you have to hide half for later!!! ;)

I have been promising myself for a while now that I will have a go at a lemon poppy seed loaf. Ever since, in fact, I was looking through the spice rack in my local supermarket and found a jar of poppy seeds!!!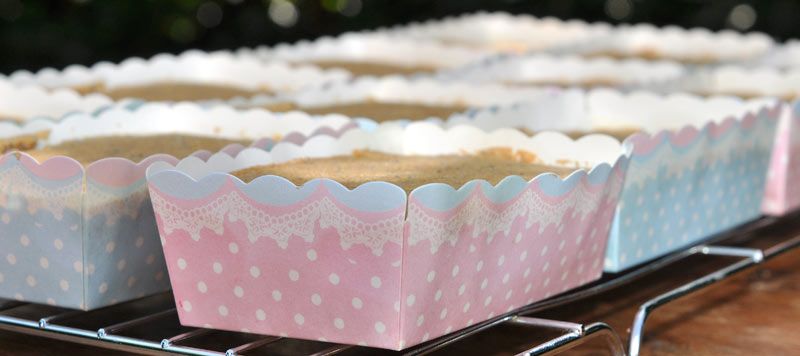 I love poppy seeds – both the taste and that pop you get in the mouth when you eat them. They also happen to be one of the few foods that I enjoy in both a sweet and savoury recipe!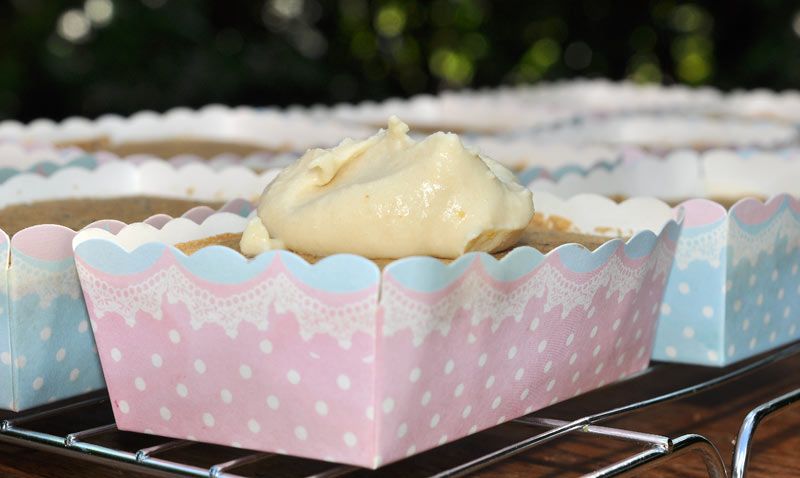 I should probably mention at the point that of all the ways I love to eat poppy seeds - lemon and poppy seeds together are my absolute favourite.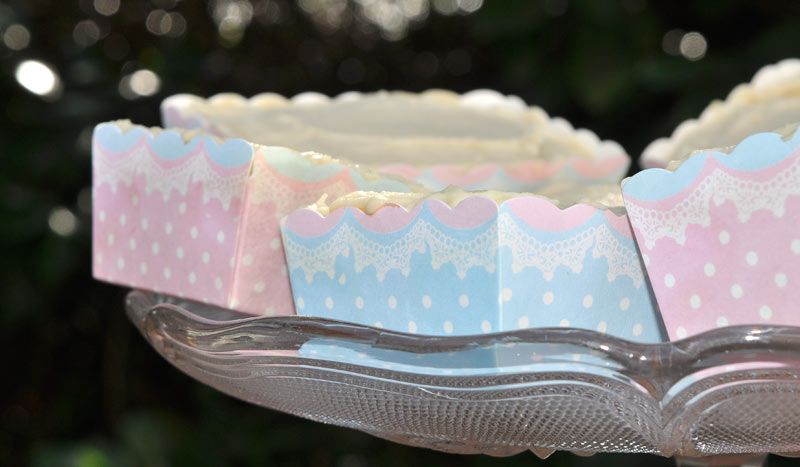 And these cakes sure didn't disappoint! The lemon buttercream frosting is delectable but in all honestly the cake is undeniable perfection with or without the topping! Every mouthful is just heaven.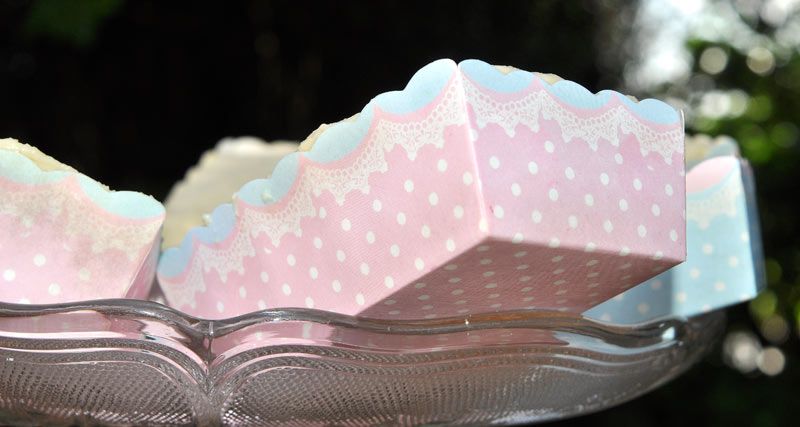 If you do add the frosting – it's definitely one to try – I would recommend storing these in the fridge to get the maximum life from them. Without the topping they will fine on the counter in an airtight container for at least 10 days!!! :D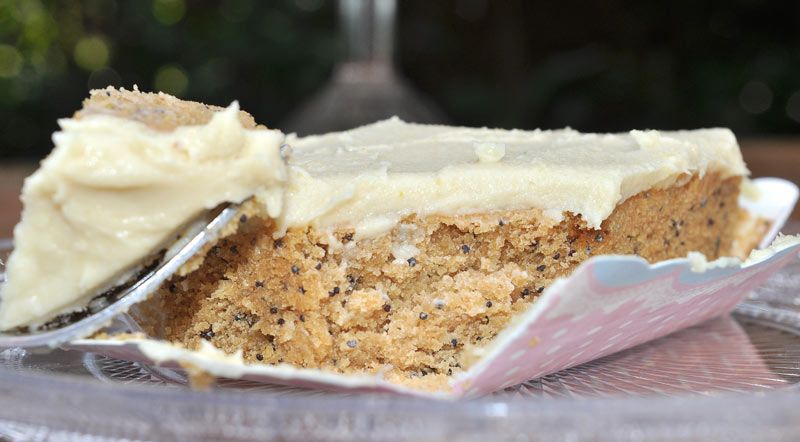 So let's get baking!!!
Lemon Poppy Seed Mini Loaves
Prep Time: 20 mins Bake Time 25 mins Frosting Set Time: 40 mins
Makes:12 Mini Loaves
Ingredients:
Cake:
½ Cup Coconut Oil – melted

½ Cup Powdered Coconut Sugar

½ Cup Maple Syrup

1 Cup Oat Flour
1 Cup Ground Almonds

½ Cup Rice Flour
½ Cup Tapioca Flour

¼ Cup Poppy Seeds
1 Cup Non-Dairy Milk
2 Lemons – Juice and Zest
¼ Cup Non-Dairy Yoghurt
1 tsp. Powdered Vanilla

1 tsp. Baking Powder

Lemon Buttercream Frosting:
¾ Cup Cashew Nuts –Soaked Overnight
½ Cup Coconut Oil – melted

½ Cup Maple Syrup

½ Cup Ground Almonds

2 Lemons – Juice and Zest
1½ tsps. Lemon Oil
½ tsp. Powdered Vanilla

Instructions:
1) Preheat the oven to 170˚C
2) Mix together the melted coconut oil, coconut sugar and maple syrup until fully combined.
3) Beat in the oat flour, ground almonds, rice flour, tapioca flour and poppy seeds.
4) Add the non-dairy milk, lemon juice, lemon zest and beat until light and fluffy.
5) Finally add the yoghurt, baking powder and bicarb and beat until fully combined.
6) Divide the mix between 12 mini loaf cases and place in the oven for 25 mins. After 15 mins cover with a piece of brown paper to prevent the top from over browning.
7) Remove from the oven and allow to cool completely before frosting.
Lemon Buttercream Frosting
8) Blend together all the ingredients for the topping until smooth. Place in the fridge to firm stirring from time to time.
9) Spread over the cooled mini loaves – store in the fridge. :)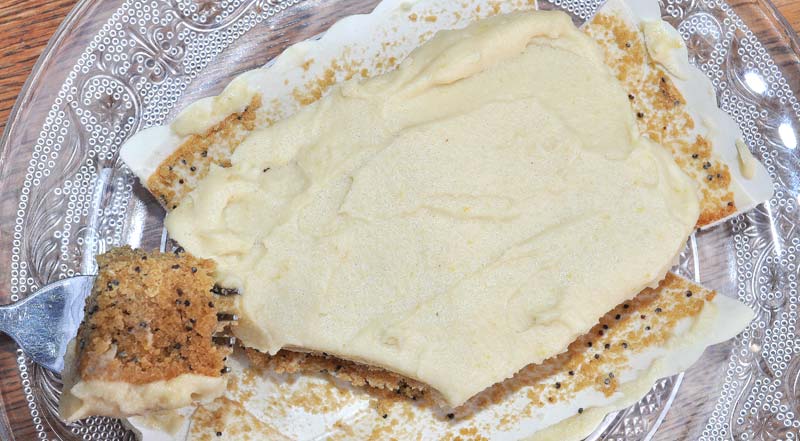 Liked this? Try these.........................................................................................