Laura's Naturally Sweet Blog
Psssst...............looking for naturally sweet, healthy, deliciously moreish cakes? You've come to the right place!
Butterscotch Tarts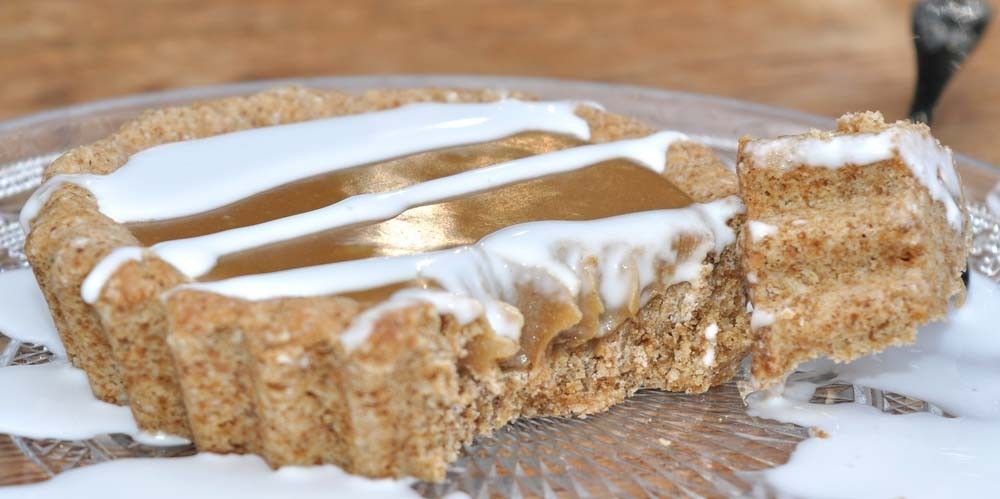 A couple of weeks ago I was asked to post a recipe for Butterscotch Tarts…..not one that I have in my repertoire. My first thought was 'yummmmmmmmm!!!!!'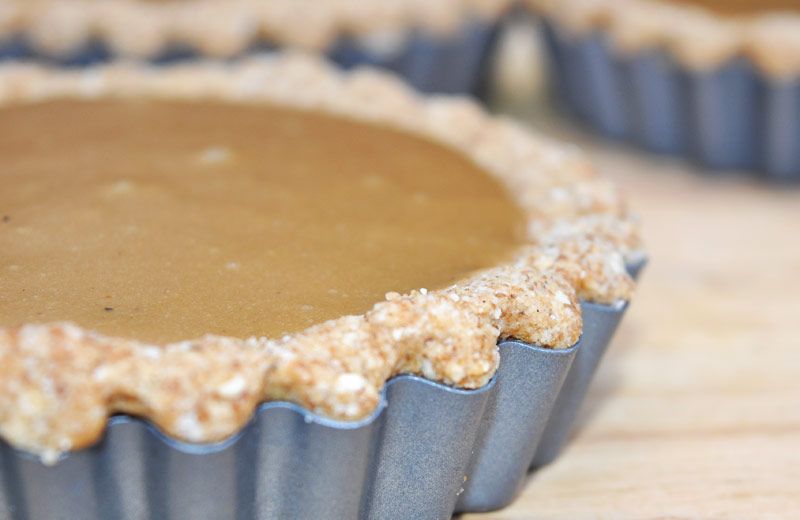 My second ………..'hmmmmm – how am I going to do that!!!' And so my quest began for that soft, delicious, caramel buttery flavour of butterscotch.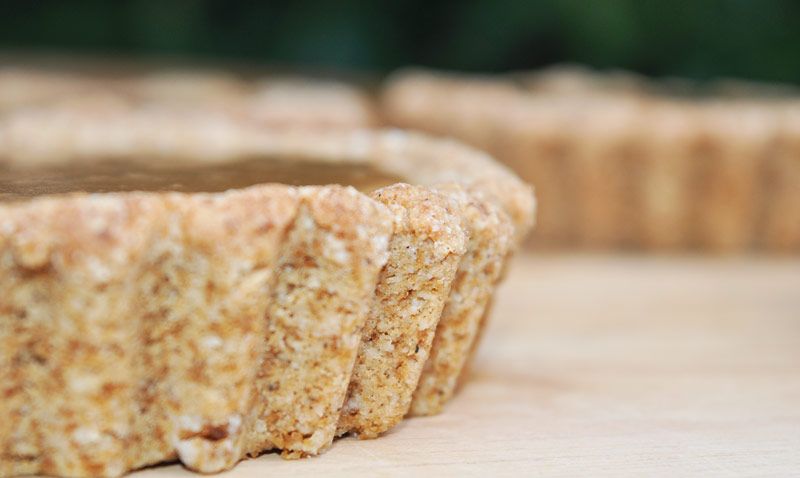 Finding a caramel flavour using healthier ingredients has never been a problem – there are so many naturally good foods that have that sort of taste already - but the butter.......not quite so easy. I did A LOT of experimenting – not that I had any complaints about that from my taste testers – they were all good!!! ;)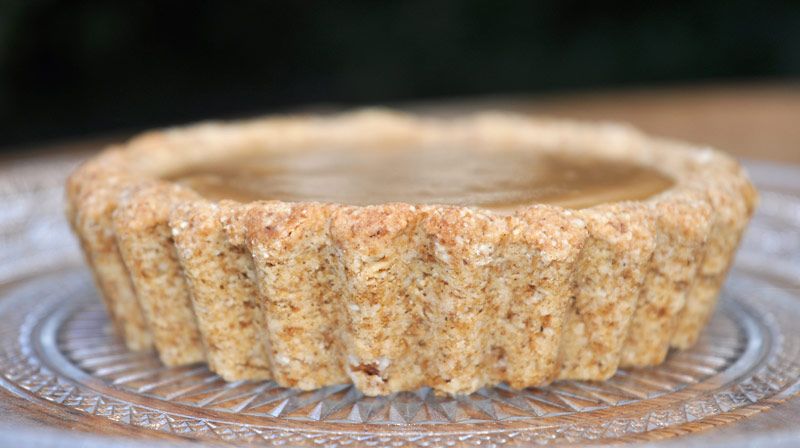 I tried with coconut oil, maca, cashew nut butter, soaked cashew nut, soaked almonds – now don't get me wrong they were ALL delicious but I couldn't help feeling that they were missing a little bit of that butteryness!!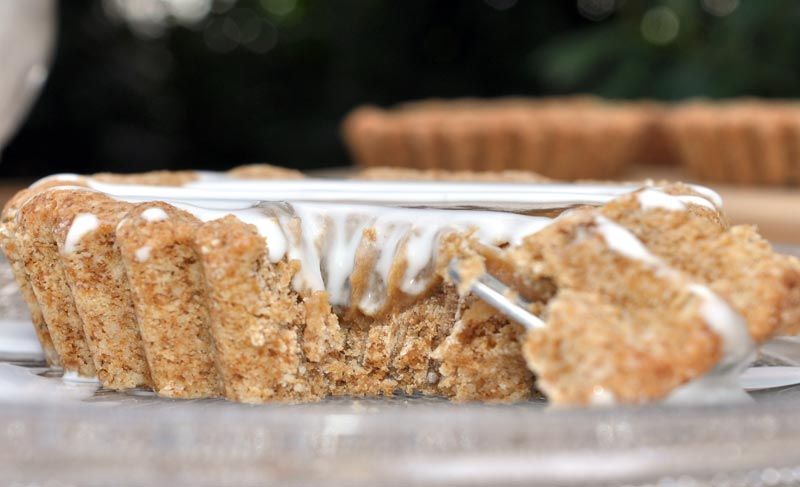 On Friday I was chatting with a friend who's currently in Cyprus – we must have been chatting over Skype about food for about two hours (hey there is nothing we enjoy more than saving the world one healthy cupcakes at a time ;)) – I had started by telling her about my dilemma but the conversation had progressed through the health benefits of maca - spiralized vegetables – the sauces that are awesome on them – the sugar content of certain foods – how different foods make us feel - why healthy fats are so important in your diet – and then I mentioned my Black Forest Fruits Crumble and I was talking about how I had used apple concentrate as the sweetener and macadamia nut butter for that buttery taste in the crumble and - BAM - there it was – and, of course, I was wondering why the solution hadn't hit me before!!!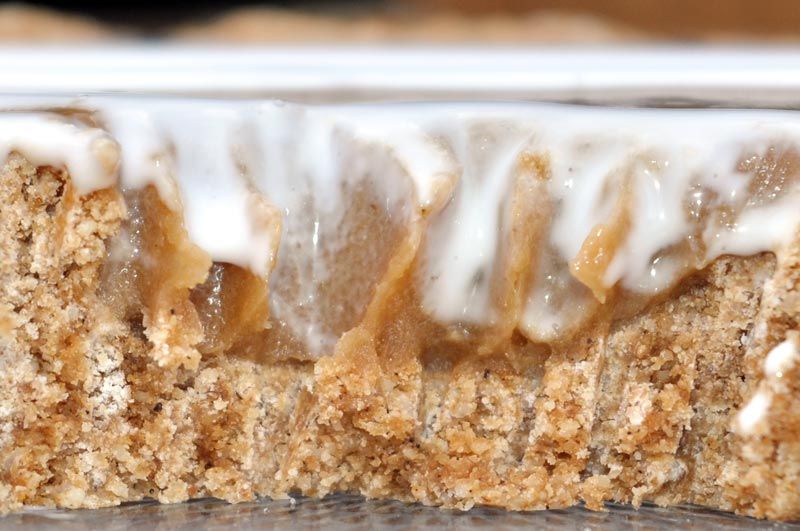 As soon as I was off the phone (I will admit it was a little while - we still hadn't covered politics or Harry Potter) I went and soaked some more cashew nuts and almonds for the experiments to continue the next day!
The results were amazing! It just tastes sooooo good! Only a little macadamia nut butter is needed for the required results – you want it buttery rather than tasting of macadamia nuts! I loved both the soaked cashew nut version and the soaked almonds although I must say I leant a little more towards the latter – but I will share both. ;)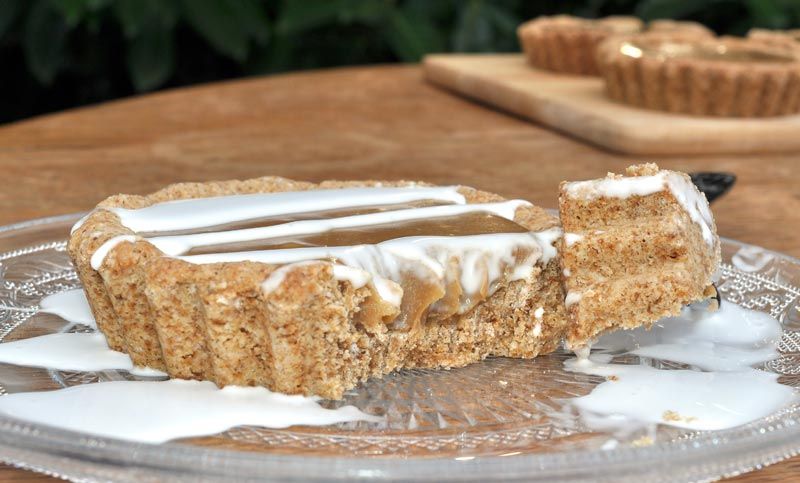 I did mine in four inch tart tins but I should probably mention that, whilst super delicious, they are really really really filling!! You might want to find a tall dark handsome friend to share one with! ;)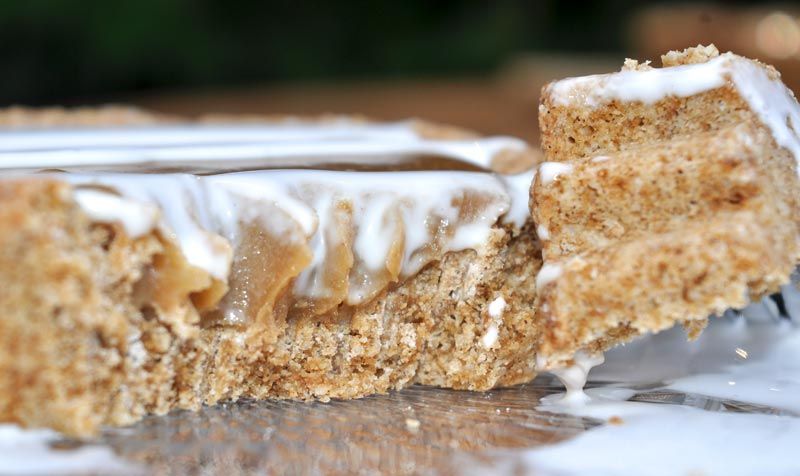 Hope you enjoy! :)
Butterscotch Tart
Prep Time: 20 mins Bake Time: 8 mins Fridge Set Time: 2-4 hrs
Makes: 1 Round
Ingredients:
Base:
¼ Cup Coconut Oil - melted
¼ Cup Powdered Coconut Sugar
½ Cup Almond Flour
¼ Cup + 2 tbsps. Ground Almonds
½ tsp. Powdered Vanilla
1 tsps. Baking Powder
¼ tsp. BiCarb
Butterscotch Filling:
¼ Cup Cashew Nuts or Almonds – soaked overnight and rinse thoroughly
¼ Cup Coconut Oil - melted
¼ Cup Powdered Coconut Sugar
¼ Cup Maple Syrup
1½ tbsps. Macadamia Nut Butter - or you can make you own! :)
½ tsps. Powdered Vanilla
Instructions:
1) Cream together coconut sugar and coconut oil.
2) Gradually fold in the almond flour, ground almonds, powdered vanilla, baking powder and bicarb
3) Divide the dough between the four tart tins – press into the base and up the sides.
4) Place in the fridge for 30 mins
5) Preheat the oven to 160˚C
6) Place the bases in the oven for 8 mins. Remove and allow to cool.
7) Blend together all the ingredients for the filling until completely smooth – if you use the almonds this will take a little longer.
8) Spoon into the cooled bases and place in the fridge to set for 2-4 hrs.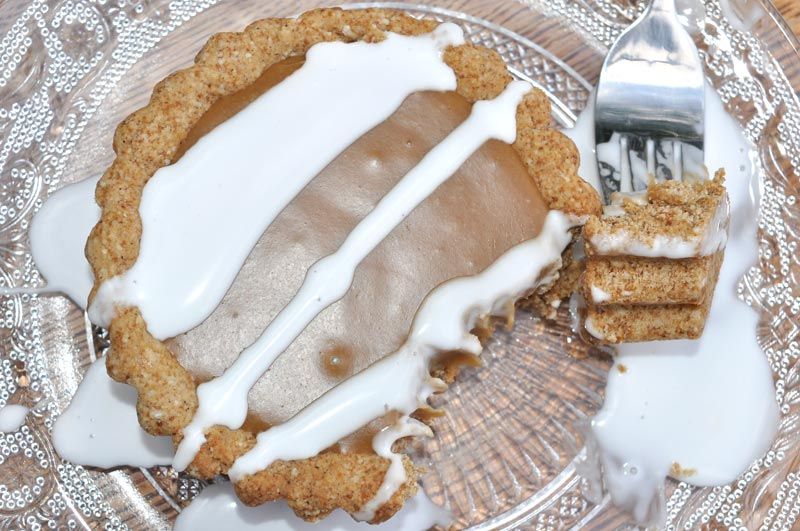 Liked this? Try one of these..................................