Laura's Naturally Sweet Blog
Psssst...............looking for naturally sweet, healthy, deliciously moreish cakes? You've come to the right place!
Apple Caramel Slice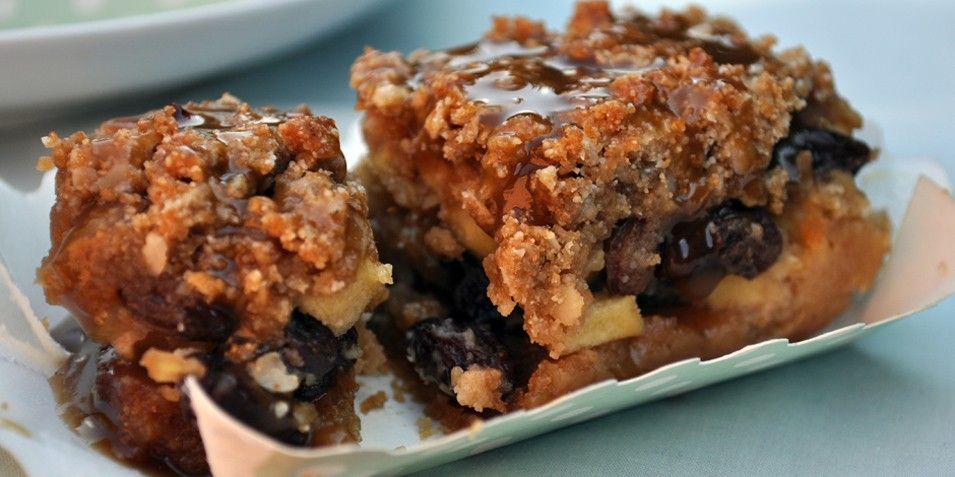 Ripe apples, rich caramel, juicy raisins and coconut oat crumble layered together to make one mouth-watering bar.
I usually try to keep my recipes simple but in the fridge I have a bag of apples that need using and ever since I figured out how to make an easy healthy caramel from sweetened condensed coconut milk I have been mulling over an idea for a caramel apple crumble slice.

For all you apple crumble lovers out there these truly are worth taking the time to make. Each layer adds flavour and depth to the final bar - these really are a decadent treat.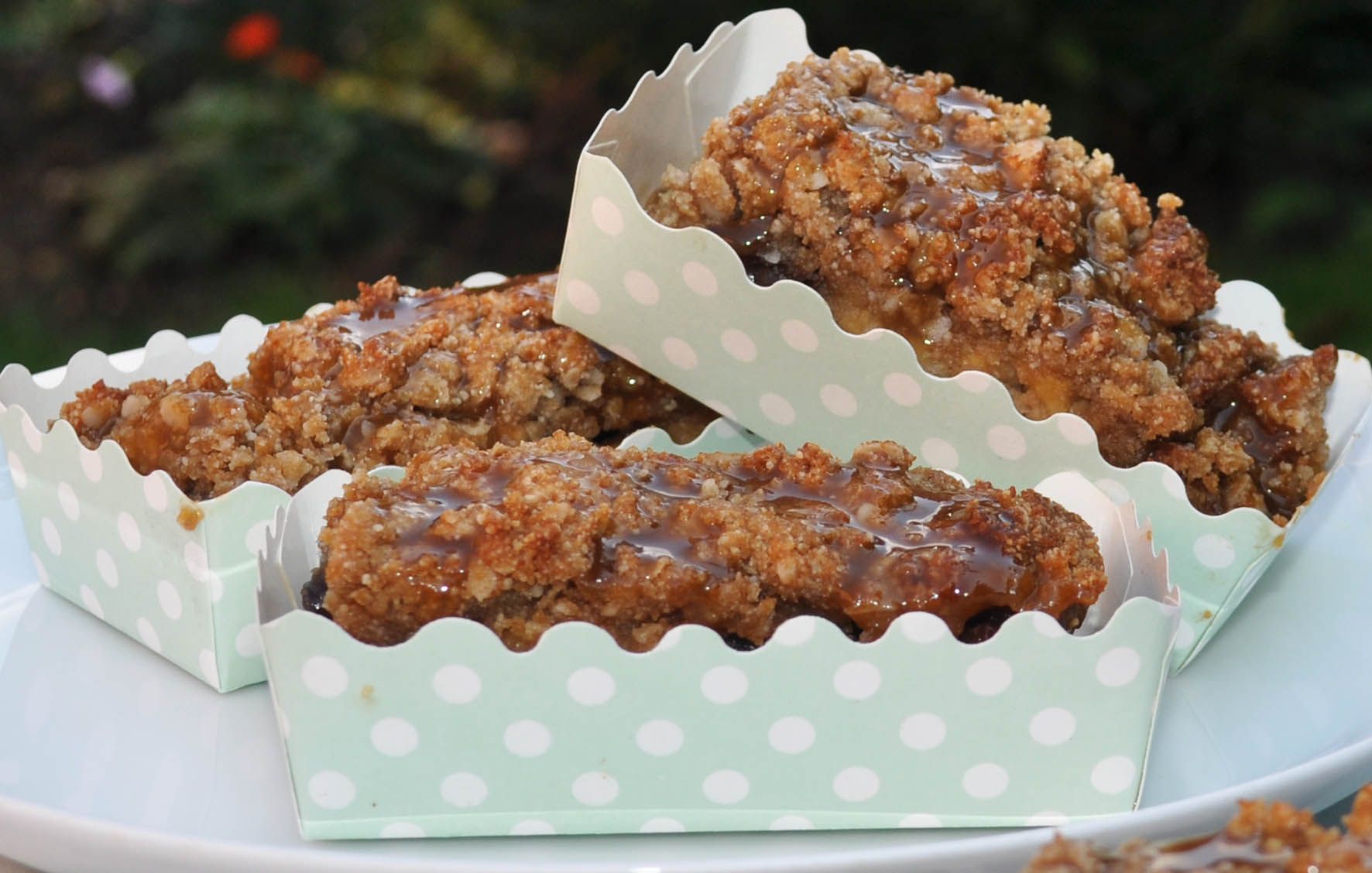 I find making the caramel sauce in advance really helps (I've put the recipe below) but don't forget to save some to pour over the top and if you happen to have it in I've found a little of this coconut milk can make the perfect alternative to single cream.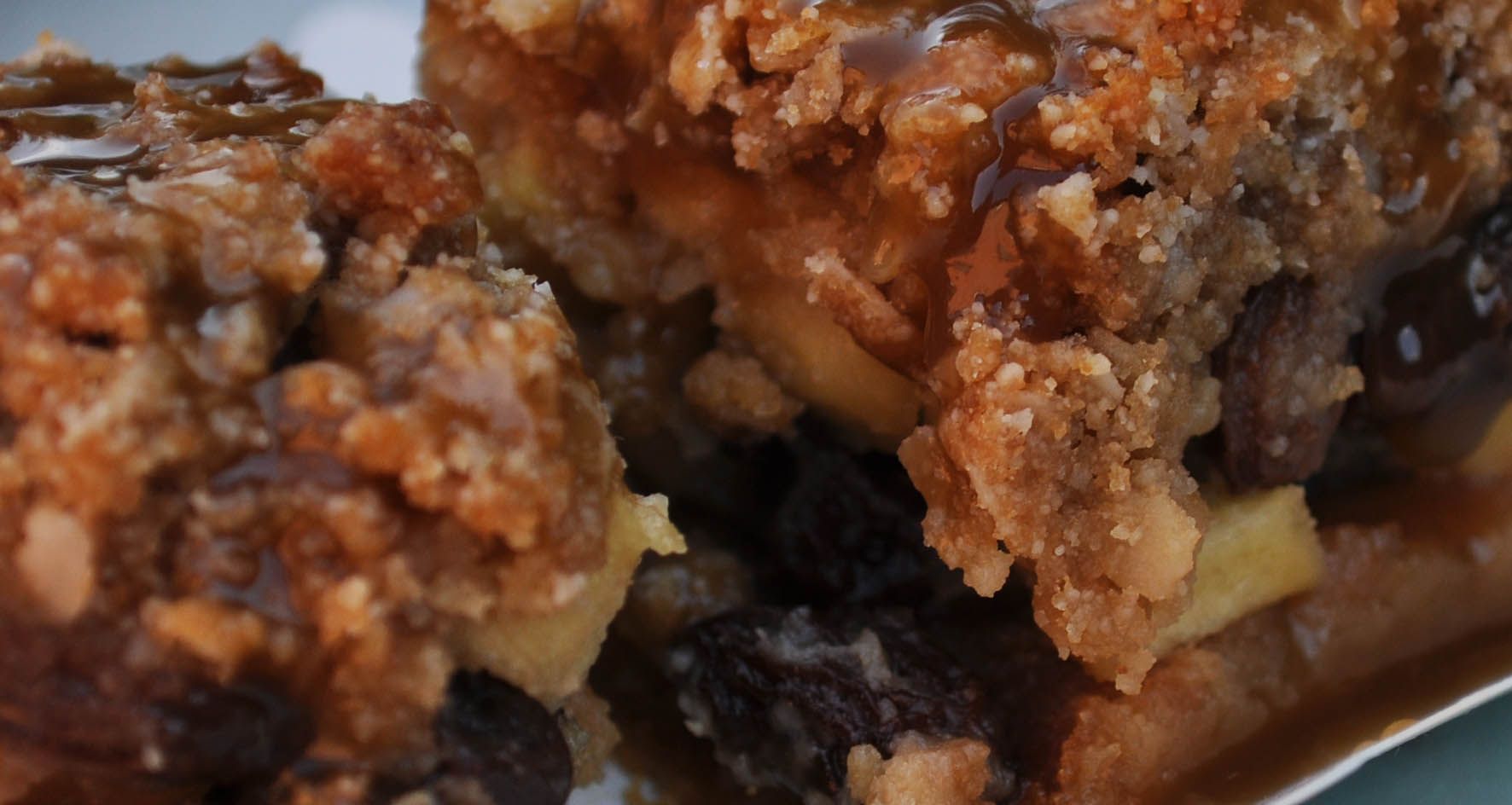 So here goes.......................................................
Apple Caramel Slice Recipe
Prep Time: 30 mins Bake Time: 40-45 mins
Makes 12 Large or 18 Small Slices
Ingredients:
Base:
½ Cup Almond Flour
1 Cup Ground Almonds
2 tbsps. Melted Coconut Oil
1 tbsp. Vanilla
2 tbsps. Water
3 tbsps. Maple Syrup
¼ tsp Himalayan Salt
Filling:
3 Apples – cored, peeled and diced
1 Cup Raisins
½ Cup Caramel Sauce (I've also put the recipe for my easy caramel sauce below!)
Crumble Topping:
½ Cup Coconut Sugar
½ Cup Almond Flour
½ Cup Quick Oats
½ Cup Melted Coconut Oil
Instructions:
1) Preheat the oven at 180˚C
2) In a bowl combine thoroughly all the ingredients for the base. Press into an 11"x7" baking pan and place in the oven for 10 mins or until a light golden brown. Remove from the oven and allow the base to cool for 10 mins.
3) Whilst cooking the base peel and dice the apples and in a bowl mix them together with the raisins.
4) In a separate bowl mix together all the ingredients for the topping.
Once the base has cooled it's time to start layering!
5) Spread the apple/raisin mix evenly across the base and pour the caramel sauce over the top.
6) Then put the crumble topping mix over the apple and press it gently down.
7) Place in the oven for 40 -45 minutes until golden brown and bubbling.
8) Allow to cool thoroughly and place in the fridge for at least 2 hrs before slicing.
Enjoy on its own or with the left over caramel sauce and coconut milk.:)
And the caramel sauce...................................

Prep Time: 25 min
Makes 3 Cups
Ingredients:
1 litre Coconut Milk
½ Cup Maple Syrup
1 Cup Coconut Sugar
Instructions:
1) Place the coconut milk and the maple syrup on the stove on a medium to high heat. (It will bubble but make sure it doesn't boil over) Stirring periodically for about 20 mins.
2) Stir in the coconut sugar and keep on the same heat for a further 5 mins stirring continuously.
3) Remove from the hob and allow to cool.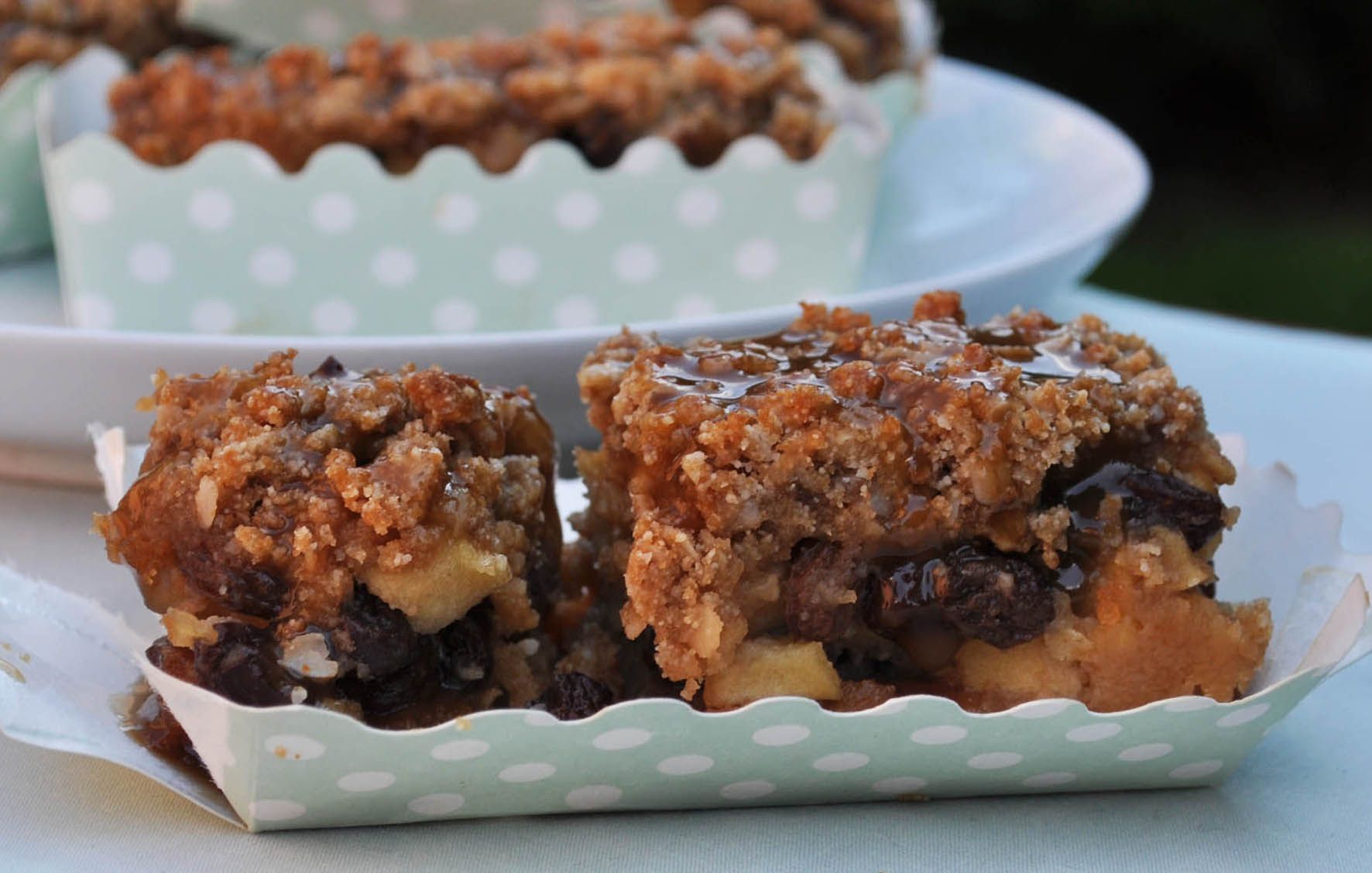 Like this? Try these.................................