Laura's Naturally Sweet Blog
Psssst...............looking for naturally sweet, healthy, deliciously moreish cakes? You've come to the right place!
Chocolate Orange Brownies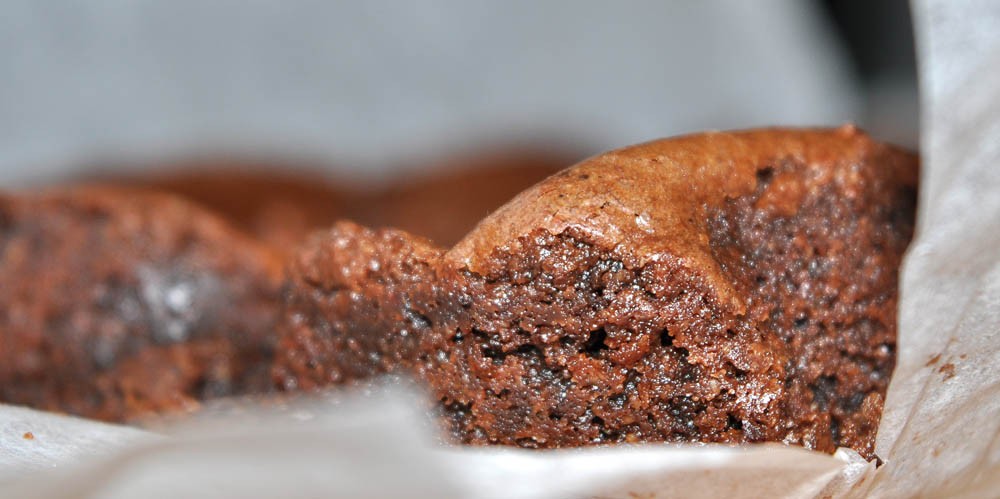 Chocolate orange brownies - to me there doesn't sound like there could be anything more outrageously delicious on the whole of the planet!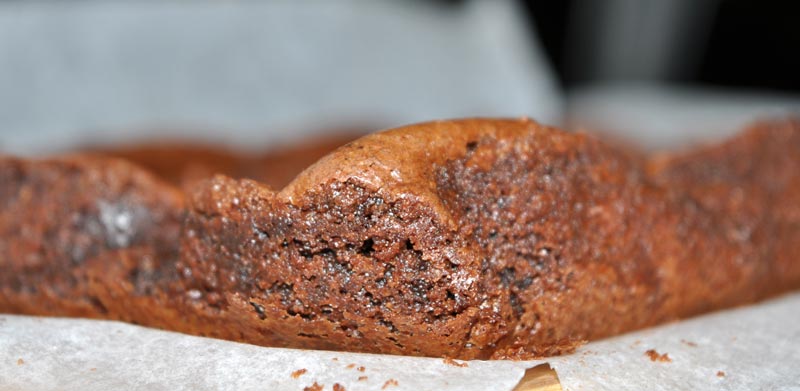 Yes I know, I know I'm a pushover for anything chocolate - and add orange to the list and I'm sold!!! It's one of the main reasons I was so excited when my Mum told me that she had bought a pack of freeze dried orange powder from realfoodsource to try out (in case anyone is wondering, no they do not know that I am writing about them!) But on that subject I do love browsing their pages sometimes just to find out what new products are available and recently they have been expanding their range hugely and I just love trying it all out. So does my Mum - so we know where I get it from!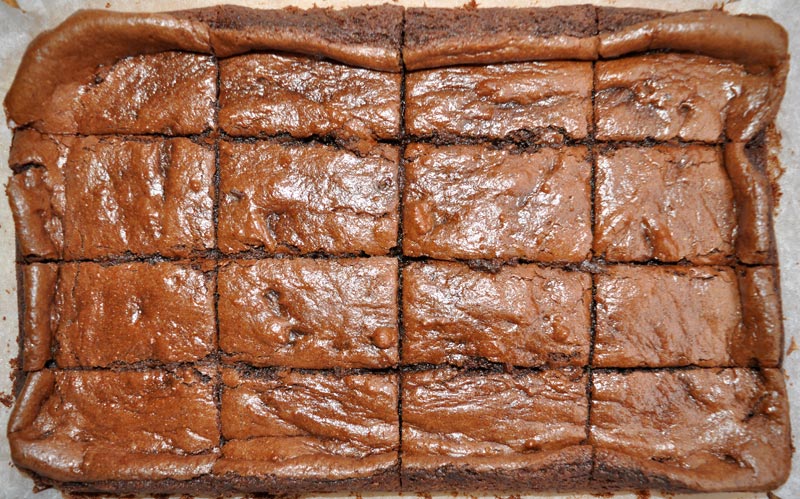 When I next visited I asked if I could see this magical powder, it looked amazing - and smelt even better. We knew we had to try it out IMMEDIATELY!!!! I love baking at my parents - its where I first started experimenting. Many of my recipe ideas come from the awesomeness that was my Mum's cooking when I was a child.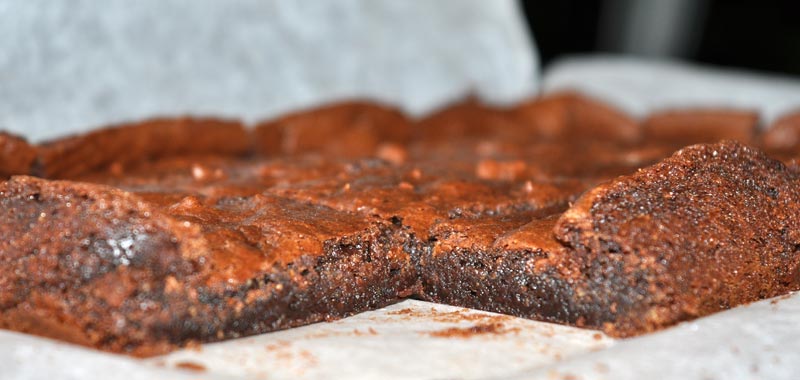 Recently she always seems to have a cupboard full of my favourite cooking ingredients (which are now her favourite cooking ingredients too) and when my Dad is not tinkering with the classic cars in the garage, or playing his bass, and I smile sweetly, he might even help out with the washing up!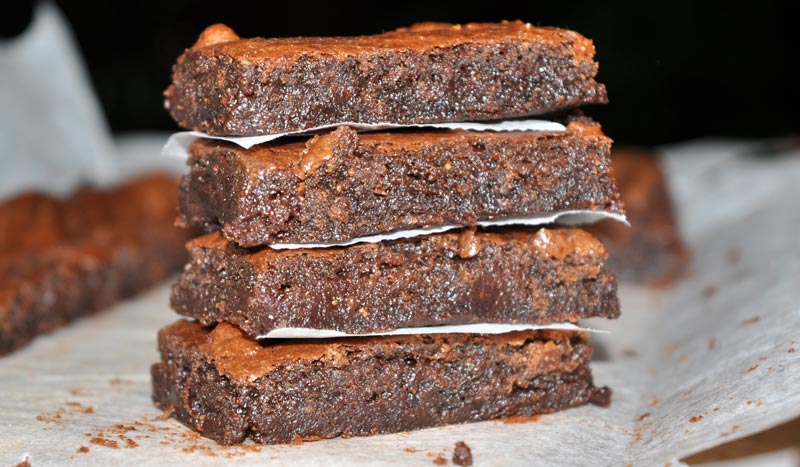 He will definitely help out the cake testing when I'm finished!!! From time-to-time I'm lucky enough to have my little niece helping out - always ready to scrape the bowl - and my sister is around for great conversation and to check the ingredients aren't being eaten as we add them! I must say having so many people on hand to try new recipes is the number one reason I love baking there!
Albeit a little swayed. As far back as can remember orange chocolate was a number one favourite with all of us! I knew I was on to a winner with this particular recipe!
It is everything that you would hope for in a rich, moist, delectable brownie - with that extra special hit of orange. Two thumbs up to realfoodsource for another excellent product that is super fun to bake with!
Hope you guys enjoy it too!!! :)
Chocolate Orange Brownies
Prep Time: 15 mins                        Bake Time: 10 mins  
Makes: 18 Brownies
Ingredients:
¼ Cup RealFoodSource Coconut Sugar Chocolate Drops
1 Cup Almond Butter
½ Cup Maple Syrup
¼ Cup Cocoa Powder
1½ tsps. Orange Oil
1 tsp. Powdered Vanilla
2 tbsps. Non-Dairy Yoghurt
1 tsp. Baking Powder 
½ tsp. BiCarb 
Instructions:
     1)      Preheat the oven to 170˚
     2)      Melt the chocolate drops in a bowl over a saucepan of boiling water.
     3)      Stir in the almond butter, maple syrup, cocoa powder, orange oil and vanilla.
     4)      Add the non-dairy yoghurt, baking powder and bicarb. Stir until thoroughly combined.
     5)      Spoon into a lined 7" x 11" baking pan and place in the oven for 10 mins. Remove from the oven and allow to cool.
     6)      Once cooled use a warm knife to cut into squares. :)