Laura's Naturally Sweet Blog
Psssst...............looking for naturally sweet, healthy, deliciously moreish cakes? You've come to the right place!
Chocolate Chunk Coconut Cookie Slice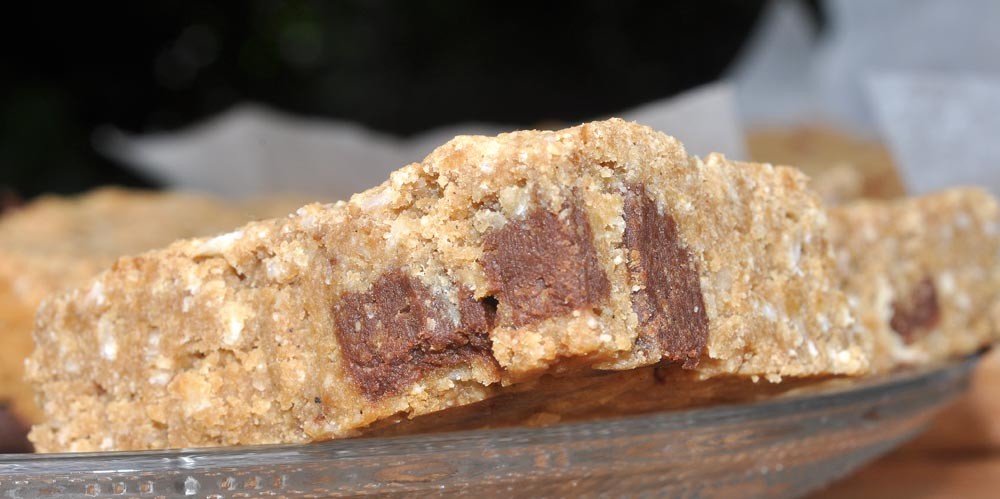 Anyone who knows me know I can't resist a good cookie slice – and wow, is this a gooooooooooooooooooood cookie slice!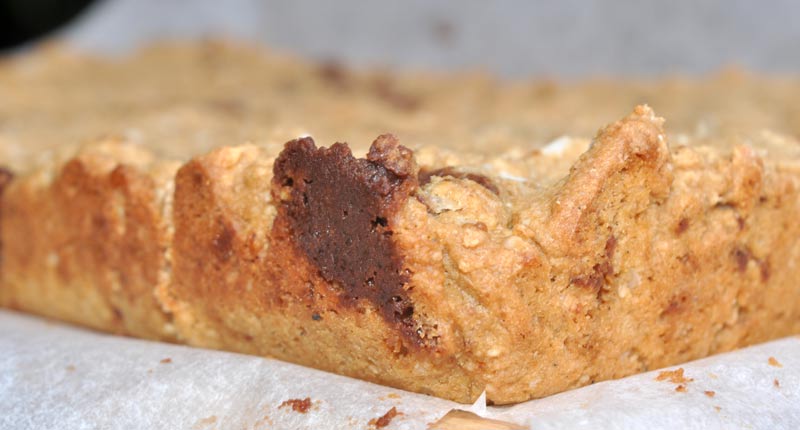 Light and crunchy with that irresistible, melt-in-the-mouth deliciousness that will have you reaching for a second quicker than you can boil the kettle. There are so many people out there who have told me that, gluten free, vegan biscuits and cake tastes like cardboard!
But………………………they really don't have to! Food may be energy and nourishment, but it should always be fun at the same time. We should celebrate the foods we love as we enjoy the company we share that with. I love baking for, and sharing with, my friends and family. I like to eat foods that make me feel really good and energised. I also like to eat delicious treat food so, when I do, it's important to me to make them as healthy as possible without compromising on taste. So here I am with a perfectly lovely treat for you indulge in with your friends and family.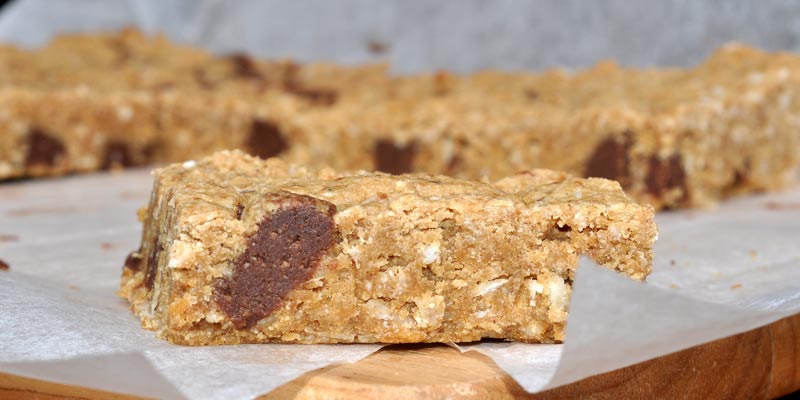 It's a chocolate chunk coconut cookie slice. I love making tray bakes. You can choose what size slice to cut them into and they are so easy to cook. This one is positively delicious. It has a bit of a crumble and literally melts on your tongue. It is one of those recipes for which I seem to always have the ingredients on hand.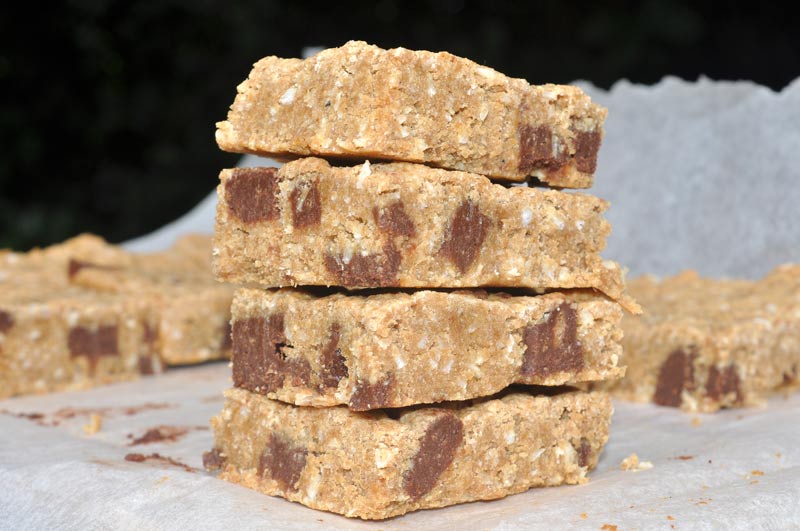 You can pretty much pick all of them up at your local super market. Anyway if you fancy something as sweet treat, grab your apron, pop the oven on to heat up and let's get baking......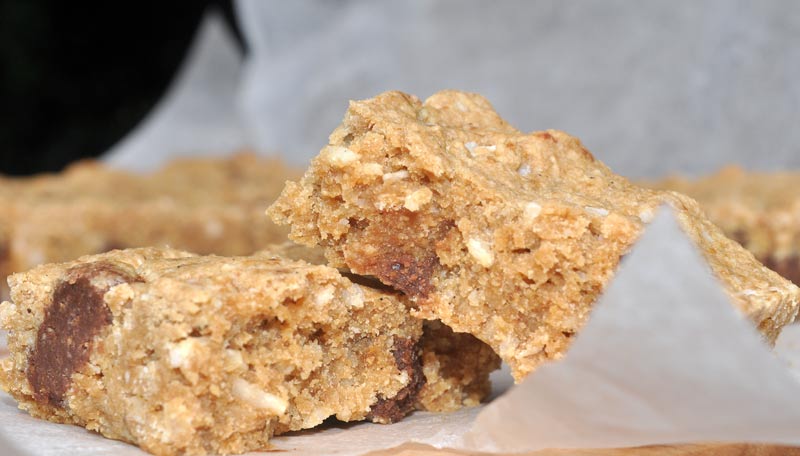 (I used my milk chocolate recipe for the chocolate - sooooooooooooooo good - and cut it into chunks! ;) )
Chocolate Chunk Coconut Cookie Slice 
Prep Time:10 mins                                     Bake Time 15 mins                       
Makes: 18-24 Slices                           
Ingredients:
¾ Cup Powdered Coconut Sugar
2/3 Cup Coconut Oil - melted
¼ Cup Non-Dairy Milk
2 tsps. Powdered Vanilla
1 Cup Almond Flour
¼ Cup Buckwheat Flour
2 tbsps. Tapioca Flour
1 tbsps. Arrowroot Powder
½ Cup Desiccated Coconut
½ tsps. Baking Powder
¼ tsp. Himalayan Salt 
1 Cup Chocolate Chunks - I used this recipe and cut it into chunks....:D 
Instructions:
     1)      Preheat the oven to 170˚C.
     2)      Stir together the coconut sugar, coconut oil, non-dairy milk and the powdered vanilla.
     3)      Add in the almond flour, buckwheat flour, tapioca flour, arrowroot powder, desiccated coconut, baking powder and salt. Stir until fully combined.
     4)      Stir in the chocolate chunks.
     5)      Press the mix into an 11" x 7" inch baking tray and place in the oven for 15 mins. Once cooled cut into squares.