Laura's Naturally Sweet Blog
Psssst...............looking for naturally sweet, healthy, deliciously moreish cakes? You've come to the right place!
Coconut and Sunflower Seed Flapjacks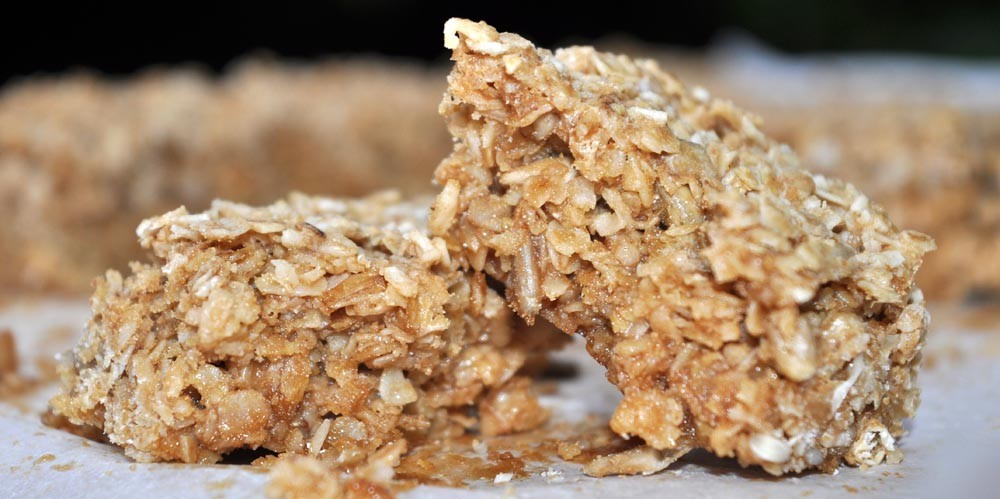 Looking for an on-the-go snack filled with nutrition, energy and delectable to boot? Look no further for here you have it - coconut and sunflower seed flapjacks!!!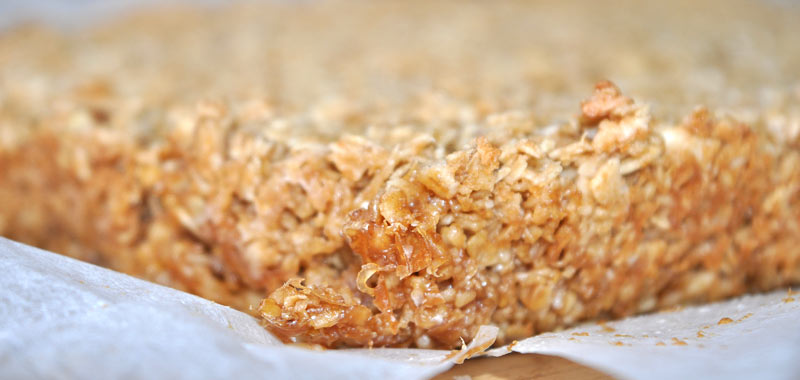 Anyone who know me knows that I can't resist a good flapjack - in fact there have been several occasions when I have thought of making a dedicated flapjack section to help me, and of course everyone else, find them super-fast! (Watch this space - it could happen any day!!!!) Flapjacks are perfect because they are filling, delicious, and full of all sorts of good things plus they are super, super easy to make!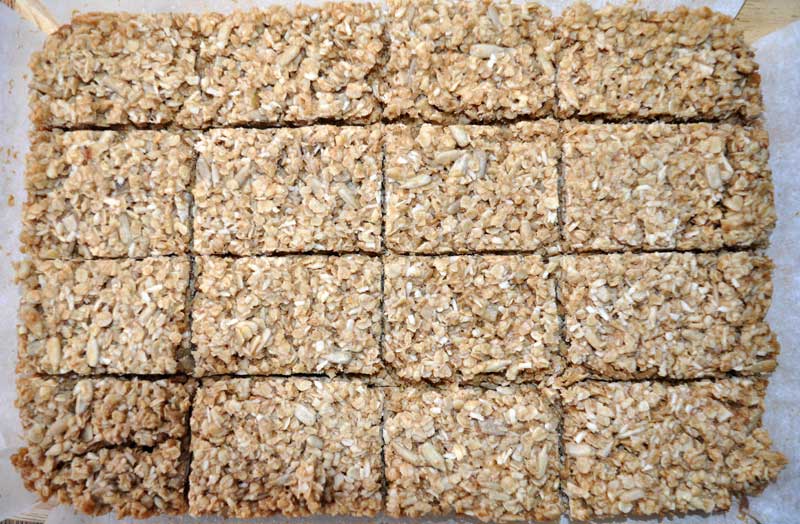 This means that they are a brilliant addition to your recipe list. I might even have a box of them on my desk at work right now - just for when I need that extra boost of energy to get me through those long afternoons - or those odd occasions when a long afternoon turns into a long evening!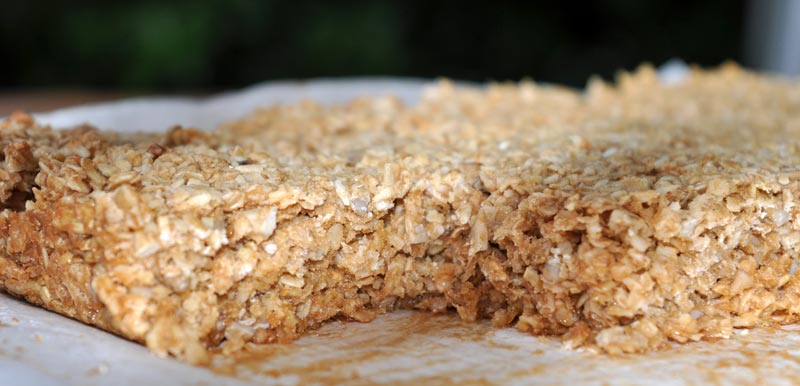 I noticed that this is especially important on days when I want to run straight after work. It keeps me going just that little bit longer, and I must admit I need that! Whilst I love running, in case you missed it I only started in January this year - I'm still quite slow, alternating walking and running, but I have noticed a marked improvement every week - which just feels great! Plus, after sitting at a desk for so many hours I love getting out in the air - putting on some powerful, inspiring songs, leaving the day behind! 30 mins of bliss - if I can catch my breath!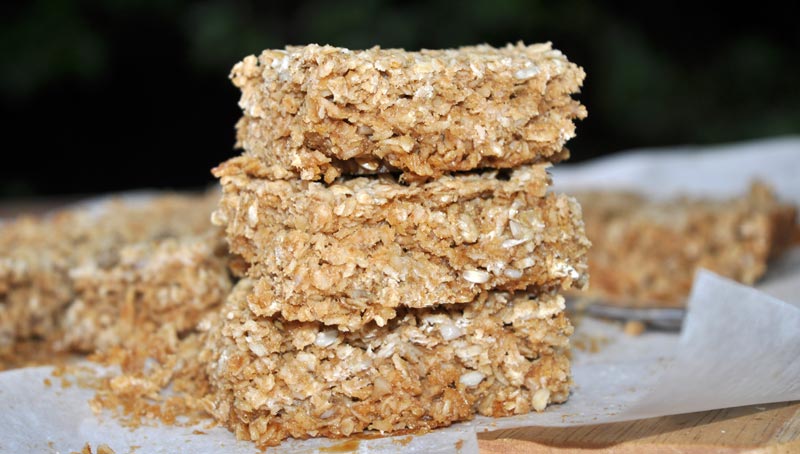 Back to the point - even though I love running, there are many evening when hunger can stop me from going. it doesn't take much for me to say, 'Oh I'll go tomorrow'. So, I like to make it as easy as I can to get going. I keep my running kit ready, do my hair in a run friendly style and try to make sure I have enough energy. Of course one of the ways I can do this is making sure I always have some flapjacks to the ready!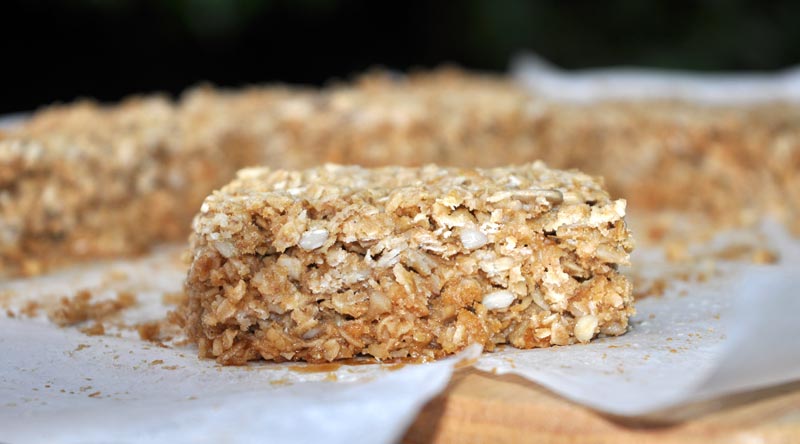 When I was little my Mum used to make dairy-free flapjacks for us. She did many varieties and I confess I loved pretty much all of them, but one that really stood out was coconut and sunflower seed! I think it might have been her favourite because, if memory serves, I fairly sure it was the one she made the most often! The perfect balance of coconut, oat and sunflower goodness. So of course I had to try and make my own version of this. Next time I'm home I might make her a batch to see what she thinks! ;)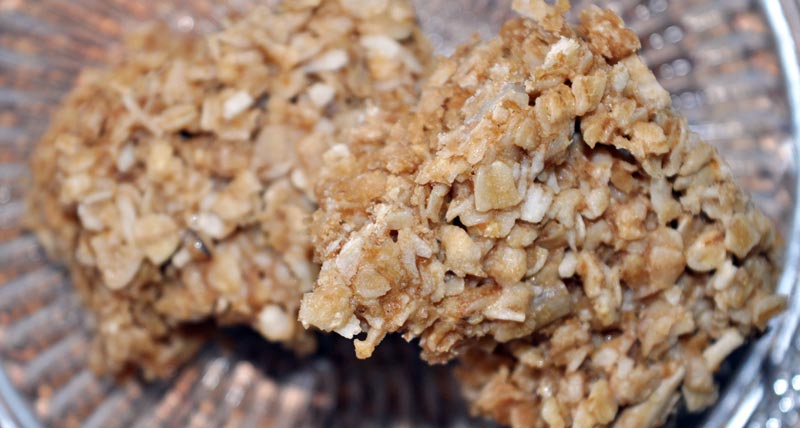 In the meantime, I think they are amazing - so grab your favourite gluten-free oats and let's get baking!
Coconut and Sunflower Seed Flapjacks
Prep Time: 10 mins                  Bake Time: 10 mins                        
Serves: 18-24 Squares
Ingredients:
½ Cup Coconut Oil - melted
½ Cup Powdered Coconut Sugar
¼ Cup Maple Syrup
2 ½ Cups GF Oats
1 tsps. Baking Powder
½ Cup Desiccated Coconut 
½ Cup Sunflower Seeds 
Instructions:
     1)      Preheat the oven to 170˚
     2)      In a bowl mix together the coconut oil, powdered coconut sugar and maple syrup until fully combined.
     3)      Stir in the oats and the baking powder followed but the desiccated coconut and sunflower seeds.
     4)      Press into a 7" x 11" lined baking pan and place in the oven for about 10 mins until a light golden brown. 
     5)      Remove from the oven and allow to cool completely before cutting into squares.