Laura's Naturally Sweet Blog
Psssst...............looking for naturally sweet, healthy, deliciously moreish cakes? You've come to the right place!
Lemon Sultana and Oat Cookie Slice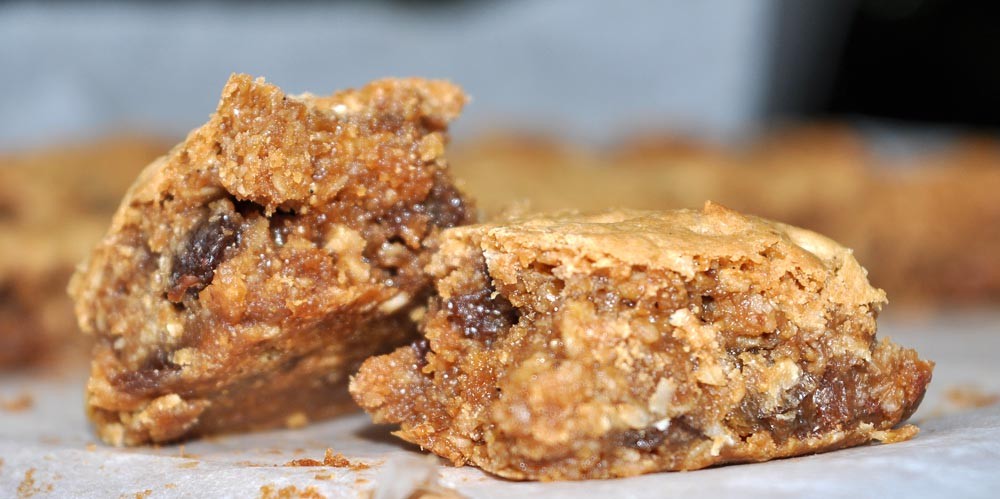 It's fuity, it's oaty, it's super easy to make and it's perfectly delectable! This is one recipe that you are going to make to want again and again!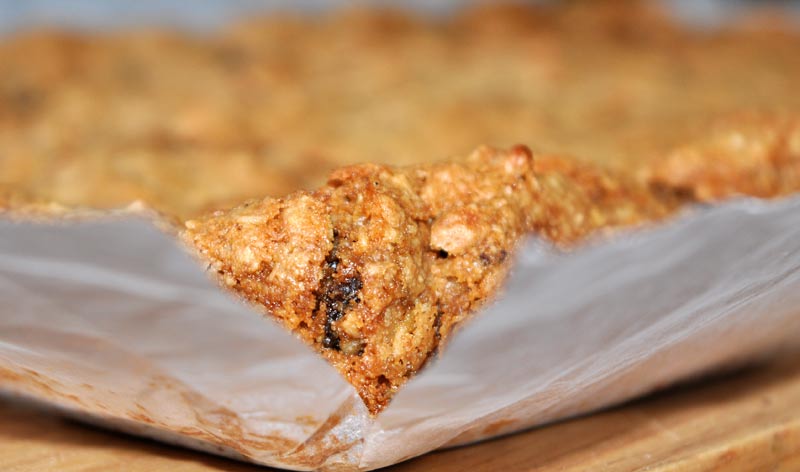 This is one of those recipes that the ingredients are pretty much always on hand in my store cupboard and fridge. Just mix it up, press into the baking tin, bake and slice up.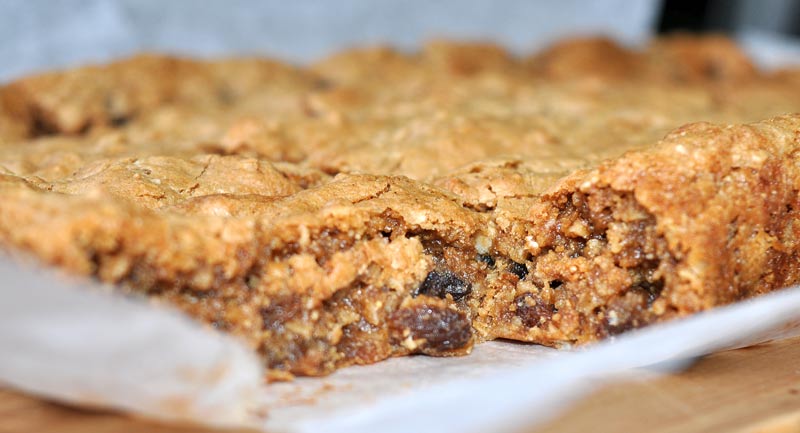 I had so much fun making these, so much fun eating the, and soooooooooooooooooooooooooo much fun photographing them! I made them on a visit home to my parents and, as I was going roller-skating in the afternoon with my sister and niece, planned to photograph them the next day.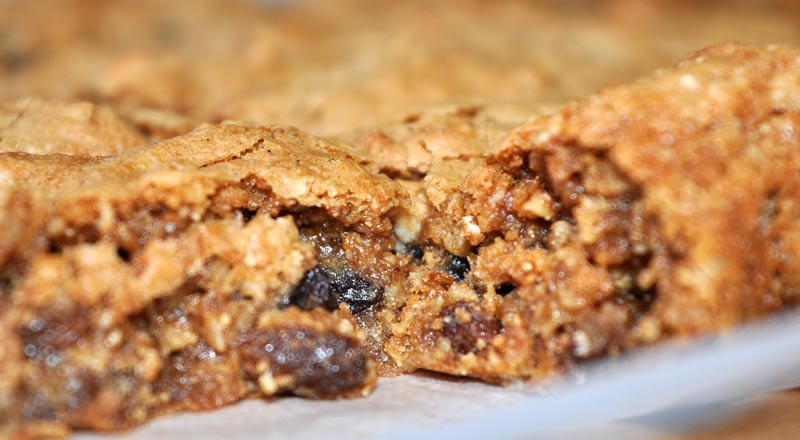 Part A of the plan went perfectly (except for the roller skating which is a whole separate adventure) but the next day it wasn't just cold – there was a snow storm!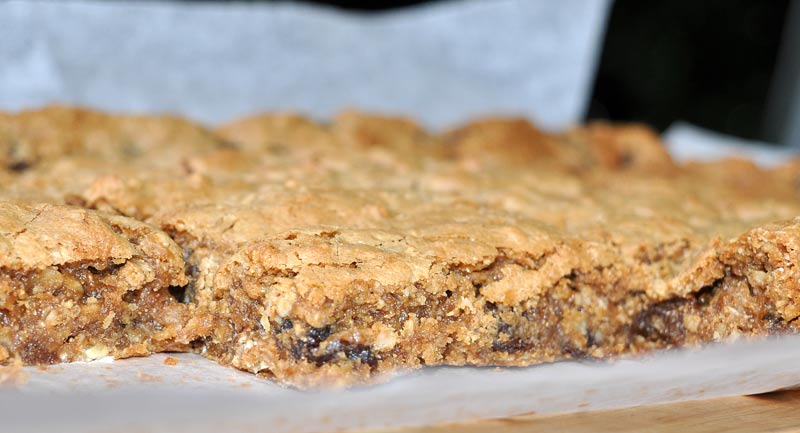 The kitchen is super dark and there simply isn't enough light on a good day to take photos. They were too good not to photograph so a new plan was formed. This plan involved a gazebo, a golfing umbrella, and a lot of assistance!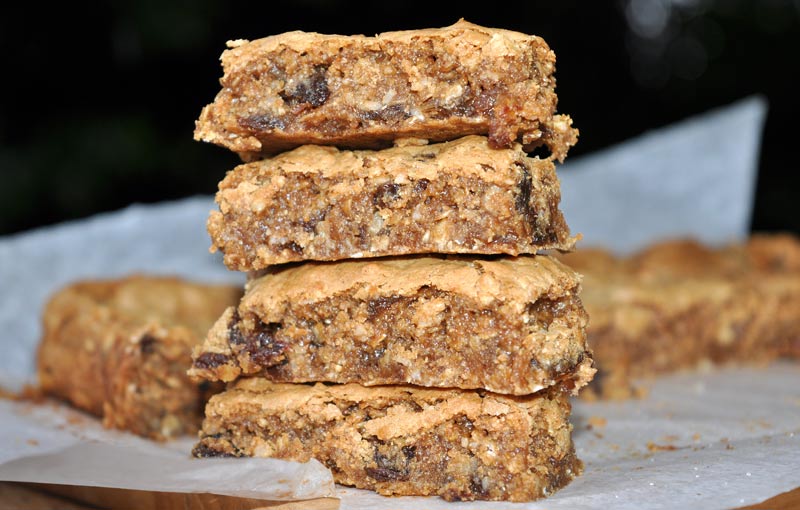 By the end of the photography session I could no longer feel my hands - despite stopping from time to time for a fruit tea a quick warm up inside. But it was so worth it!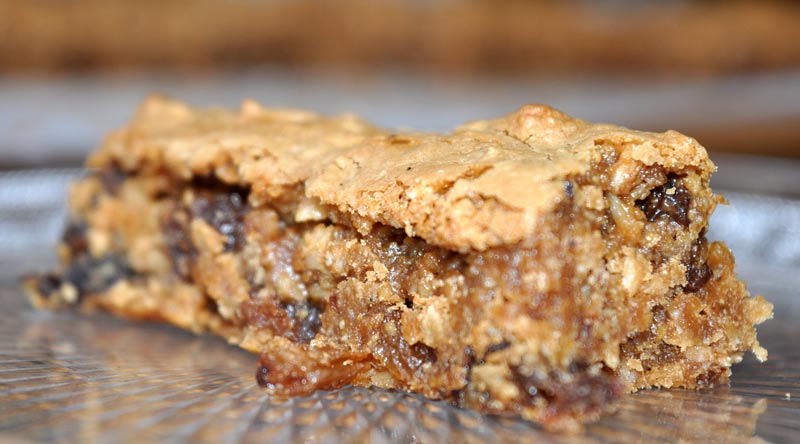 Plus when I finished there was an awesome Sunday lunch waiting for me! When I was looking through the photos I realise that you can see the gazebo in some of the shots – it's there for life!
So let's get baking!
Lemon Sultana and Oat Cookie Slice
Prep Time:10 mins                                     Bake Time 15 mins                       
Makes: 24 Slices                           
Ingredients:
½ Cup Coconut Oil - melted
¼ Cup Cashew Nut Butter
1 Cup Powdered Coconut Sugar
¼ Cup Soya Milk
1 tsp. Lemon Oil
1 tsp. Powdered Vanilla
1 Cup GF Oats
¼ Cup Almond Flour
¼ Cup Tapioca Flour
½ Cup Grounds Almonds
1 tsp. BiCarb
1 tsp. Baking Powder
1 Cup Sultanas
Instructions:
     1)      Preheat the oven to 170˚C.
     2)      Stir together the coconut sugar, coconut oil, non-dairy milk and the powdered vanilla.
     3)      Add in the almond flour, buckwheat flour, tapioca flour, arrowroot powder, desiccated coconut, baking powder and salt. Stir until fully combined.
     4)      Stir in the chocolate chunks.
     5)      Press the mix into an 11" x 7" inch baking tray and place in the oven for 15 mins. Once cooled cut into squares.