Laura's Naturally Sweet Blog
Psssst...............looking for naturally sweet, healthy, deliciously moreish cakes? You've come to the right place!
Hazelnut Chocolate Smoothie Flapjacks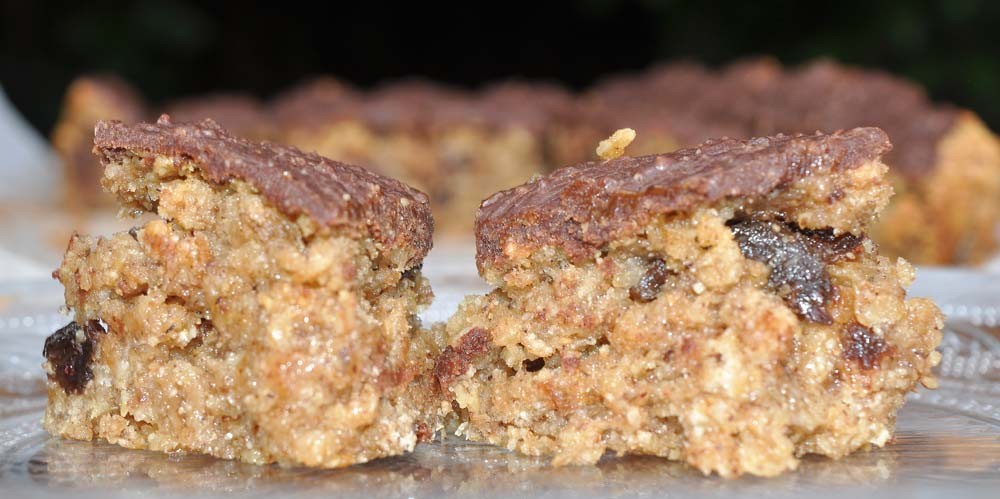 "You must try one of these! You will love them." A friend had made a detour specially to buy me one of these 'hazelnut chocolate smoothie flapjacks she had found in the flapjack section of the local CoOp.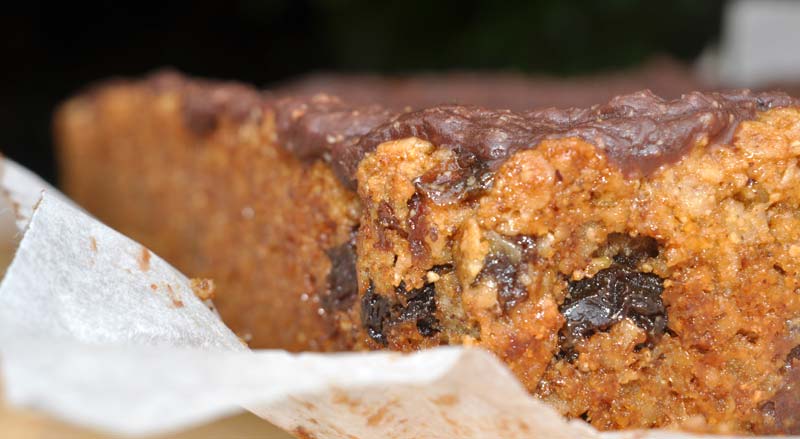 She was right they were totally awesome, but then you will already be aware of my love for all things hazelnutty and chocolatey!!!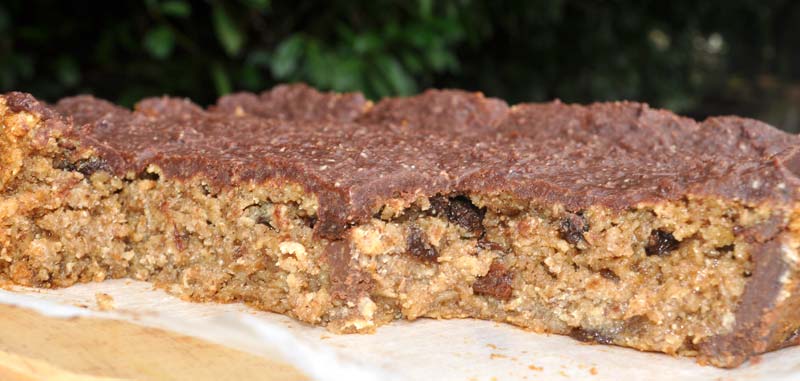 I have over time tried to make my treats healthier and I set myself the task of searching out the right combination of ingredients to produce my own version. Here below I share with you the outcome.

They are simple with just a few ingredients producing a lovely little treat. It has something of a smooth hazelnut flavour, but with the texture and oatiness of a flapjack.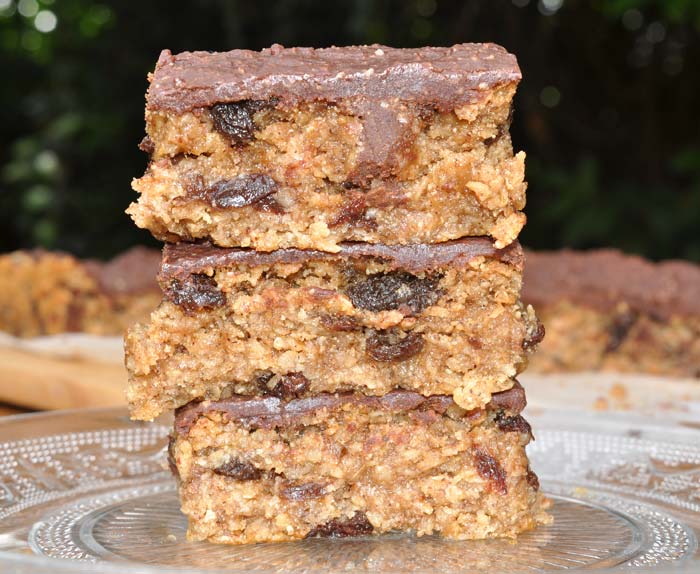 It's a great quick treat, with ingredients that most of us find in our store cupboards and definitely one for the youngster or the youngsters in us. At least that is my excuse. :D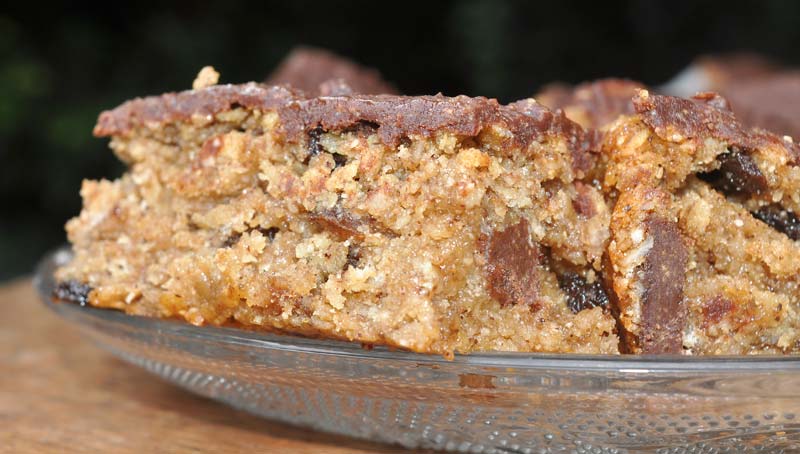 I used this recipe………….and replaced the cashew nut with hazelnut butter to make the hazelnut chunks – they are soooooooooooooooooooooooooooo good it was hard not to eat them all but if you can save enough I promise it is so worth it – just takes these flapjacks to the next level!!!!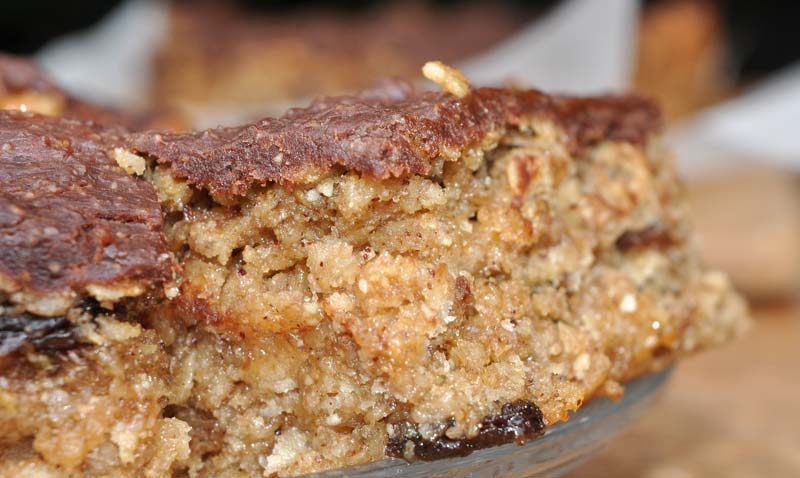 Enjoy!!! ;)
Hazelnut Chocolate Smoothie Flapjacks
Prep Time: 5 mins                    Bake Time 10 mins                  
Makes: 18-24                        
Ingredients:
Flapjacks:
1 Cup Hazelnut Butter
¼ Cup Coconut Oil – melted
½ Cup Rice Syrup
½ Cup Maple Syrup
3 Cups GF Oats
1 tsps. Baking Powder
1 tsps. Powdered Vanilla
½ Cup Raisins
¼ Cup Chocolate Hazelnut Chunks
Chocolate Topping:
3 tbsps. Chocolate Drops – I used these
3 tbsps. Hazelnut Butter 
3 tbsps. Maple Syrup
Instructions: 
1) Preheat the oven to 170˚C  
2) Cream together the hazelnut nut butter and coconut oil. Stir in the rice syrup, maple syrup and powdered vanilla.
3) Fold in the oats and baking powder.
4) Add the raisins and chocolate chunks and stir until fully combined. 
5) Press into a 7"x11" pan and bake in the oven for 10 mins. 
6) Allow to cool completely. 
7) Melt the chocolate drops and stir in the hazelnut butter and maple syrup – spread over the cooled flapjacks. Once set cut into squares.