Laura's Naturally Sweet Blog
Psssst...............looking for naturally sweet, healthy, deliciously moreish cakes? You've come to the right place!
Lemon and Ginger Cookie Slice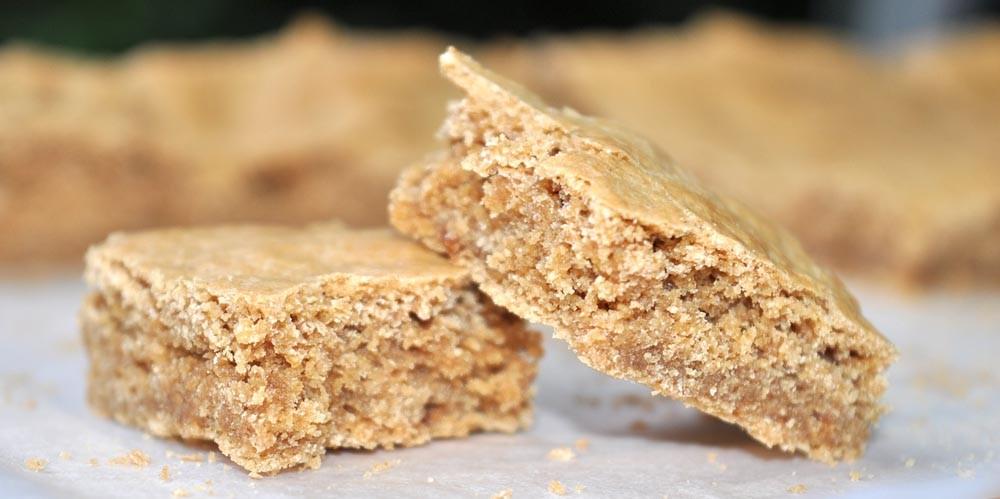 The perfect balance between sweet and spicy with an awesome zest – these are truly irresistible!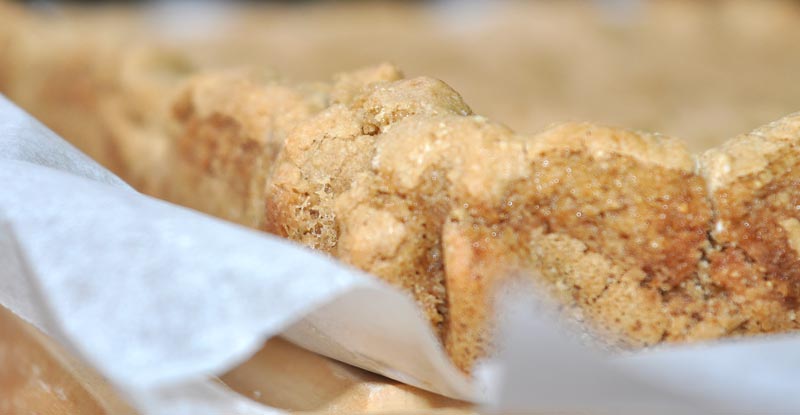 Good afternoon! I confess today you find me more than little tired (not to tried to bake and share the awesomeness with you – but a little tired nonetheless) I have just returned from a brilliant few days spent in Northern Ireland. We were based in a lovely B&B which was walking distance from pretty much everywhere in Belfast centre. Including the bus stop out to Giant's Cause way!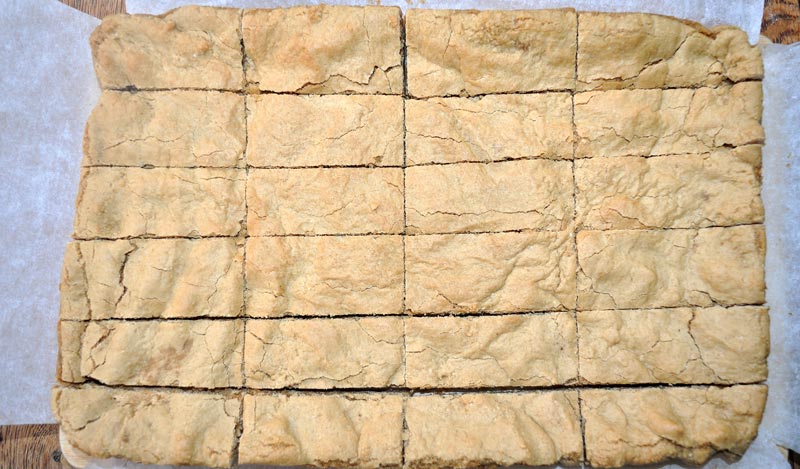 I must say, when it comes to holidays, I love to cram in as much as I can. We were in Ireland for just four days and I wanted to see as much as possible. I literally schedule from dusk to dawn with all sorts of fun expeditions. It wasn't until we were heading towards the end of the first day that it began to dawn on me that there was just one thing that I hadn't scheduled time for. Food.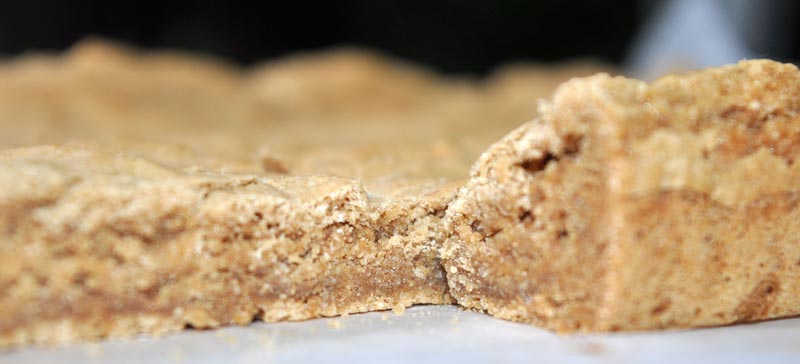 How did this happen I hear you ask. I have absolutely no idea I just know at this point I was starving. And very grateful for the few bars that I have bought away with me. Holiday baking is always a must for me. Without the food I take there are times I would be lost.
Cookie slices are always one of my favourites because a) they are super easy to make b) they travel really well c) they can be sliced and packed tight d) they are an easy-to-eat finger food and e) – seriously a) b) c) and d) weren't enough? Okay the best bit – they are sooooooooooooooooooooooo delicious!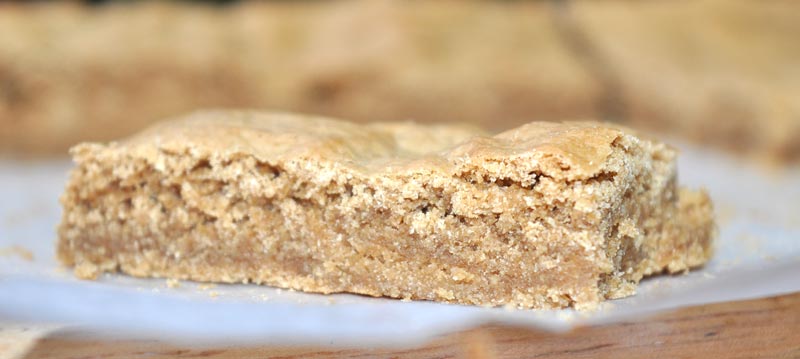 So if you are planning a trip this summer make sure you take a batch of these with you – you won't be sorry!!!
Enjoy!! :D
Lemon and Ginger Cookie Slice
Prep Time:10 mins                                     Bake Time 10 mins                       
Makes: 24 Slices                           
Instructions:
     1)      Preheat the oven to 170˚C  
     2)      Cream together coconut oil, maple syrup, coconut sugar and lemon oil.
     3)      Fold in the almond flour, buckwheat flour, tapioca flour, ground ginger, bicarb and baking powder until thoroughly combined.
     4)      Spoon mixture into a 7"x11" lined baking tray. 
     5)      Bake in the oven for 10 mins. It will be soft when it first comes out of the oven - leave it in the pan to cool before slicing into squares.