Laura's Naturally Sweet Blog
Psssst...............looking for naturally sweet, healthy, deliciously moreish cakes? You've come to the right place!
Lemon Curd Slice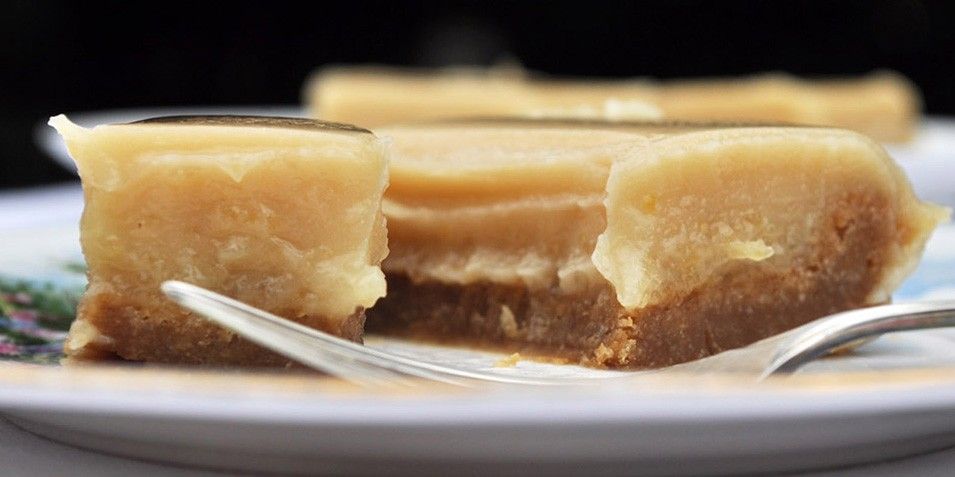 Last month I decided to have a go at some Lemon Curd in order to make this Lemon Curd Slice I had in mind. Well technically I ended up making three batches of Lemon Curd!! I had just bought some Agar Agar
(it should be noted with the intention of making lemon curd) but you see this was my first time using Agar Agar (which I have since discovered is a totally awesome ingredient) so my first attempt was a little more like Lemon Jelly than Lemon Curd!

I mean it was tasty, it still got eaten and gave me a great idea for lemon gummy bears, but lemon curd it was not.

So back to the drawing board and unperturbed I tried again. This time the mix was too soft. It was great as a sauce but the consistency was just too runny for Lemon Curd.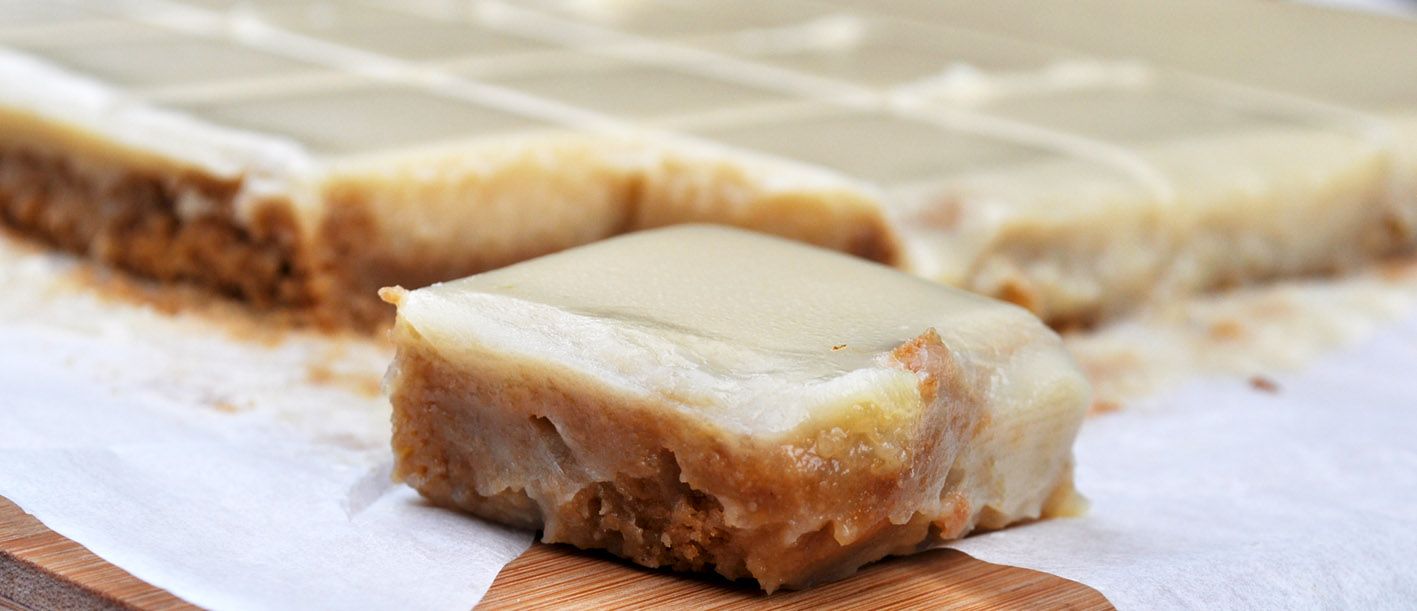 I refused to be defeated and made a third attempt. I'll leave you to imagine my excitement when this batch actually worked!!! I just couldn't wait to share this recipe with you.
So here goes
Prep Time: 20 mins Bake Time: 20 mins
Makes 18 or 24
Ingredients:
Base:
½ Cup Coconut Sugar
1/3 Cup Coconut Oil – melted
2 tbsps. Rice Syrup
1 tbsp. Vanilla Extract
2 tbsps. Arrowroot Powder
½ Cup Almond Flour
¼ Cup Tapioca Flour
½ tsp. Baking Powder
¼ tsp. Bicarbonate of Soda
1-2 tbsps. Soya Milk as needed
Lemon Curd Topping:
2/3 Cup Lemon Juice
4 tsps. Lemon Zest
1 Cup Honey
½ Cup Coconut Oil
2 tbsps. Agar Agar
1 Cup Condensed Coconut Milk
Instructions:
1) Preheat the oven at 170˚C
2) Combine the coconut sugar, coconut oil, rice syrup and vanilla together in a bowl.
3) Fold in the arrowroot powder, tapioca flour, almond flour, baking powder and bicarb. If too dry add a tbsp. of soya milk until you reach the desired consistency.
4) Press firmly into an 11"x7" baking pan and place in the oven for 10 mins or until a light golden brown. Removed from the oven and allow the base to cool for 10 mins.
5) Add the lemon, honey, coconut oil and agar agar together in a saucepan. Bring to the boil over a medium heat – whisking continuously.
6) Reduce heat to a medium-low heat and continue stirring for another 5 mins.
7) Remove from the heat and add the condensed coconut milk.
8) Stand for 20 mins before pouring over the base.
9) Place into the fridge to set. Once set cut into squares.
Like this? Try these.................................