Laura's Naturally Sweet Blog
Psssst...............looking for naturally sweet, healthy, deliciously moreish cakes? You've come to the right place!
Valentines Strawberry Filled Chocolate Hearts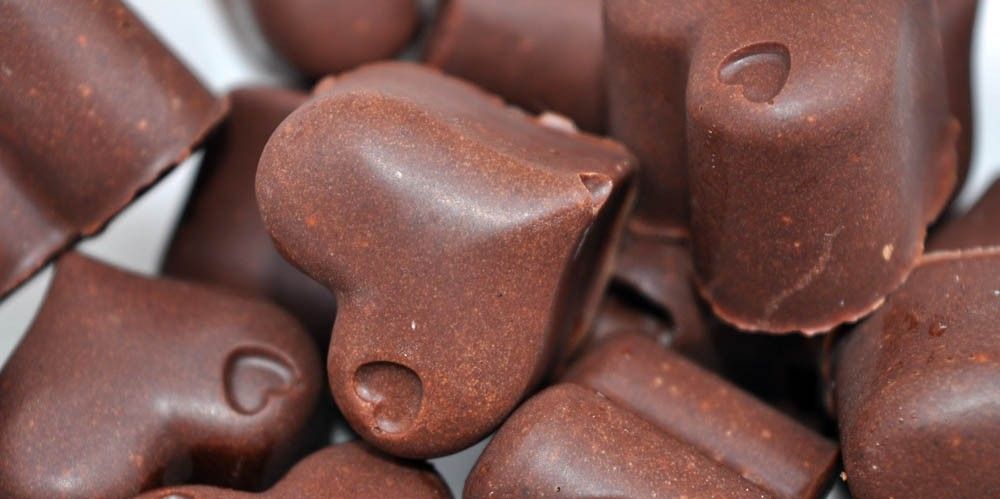 What says Happy Valentine's Day better than a box of these perfectly fruity, chocolately Valentines Strawberry Filled Chocolate Hearts?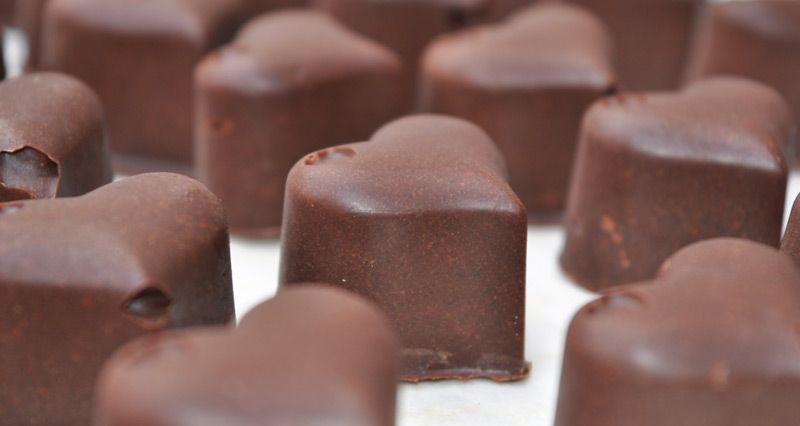 I know many people have different feelings about Valentine's Day. It can be an opportunity to let someone know that you have a crush or just how much you care about them or it can be a lot of pressure.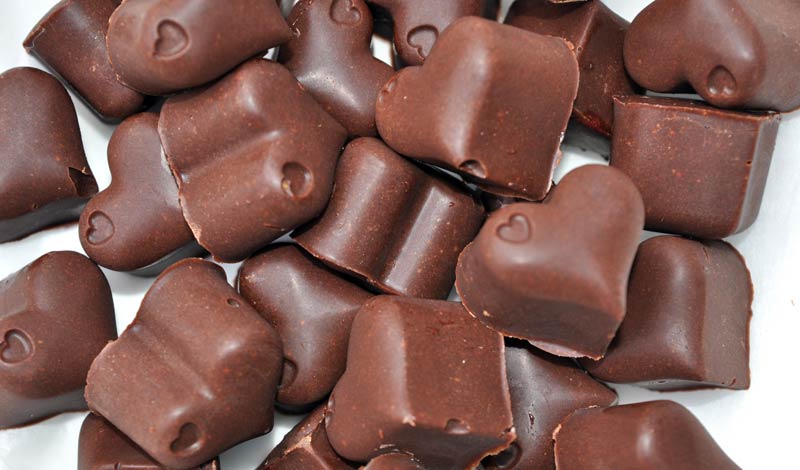 I remember when I was at Uni a friend in my Hall of Residence in my first year was sent the most beautiful bunch of flowers by her parents. I thought it was so sweet. I think Valentine's shouldn't be stressful, it should be fun and a chance to let someone, anyone, a friend, parent, child, that special someone, know how much they mean to you.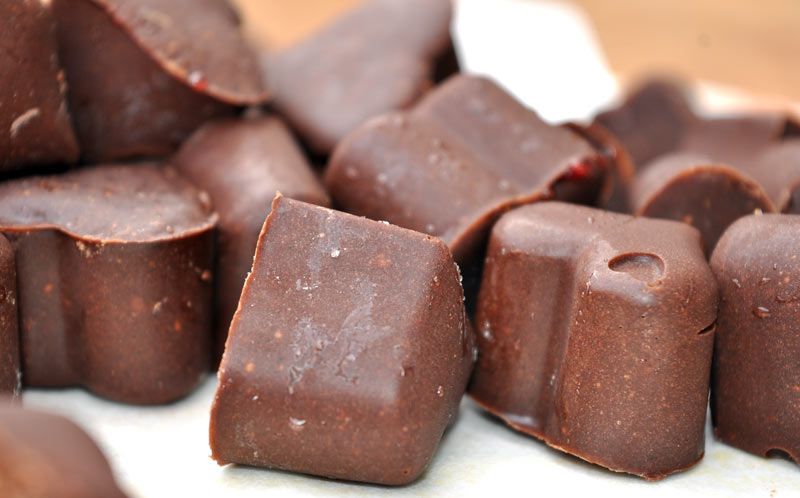 And what says 'LOVE' better than a box of homemade chocolates – oh I know – a box of strawberry filled homemade chocolates!!!
These are super easy to make, absolutely delicious and a real treat for anyone. And the best bit is the recipe makes about 40-60 chocolates (depending on your chocolate mould size).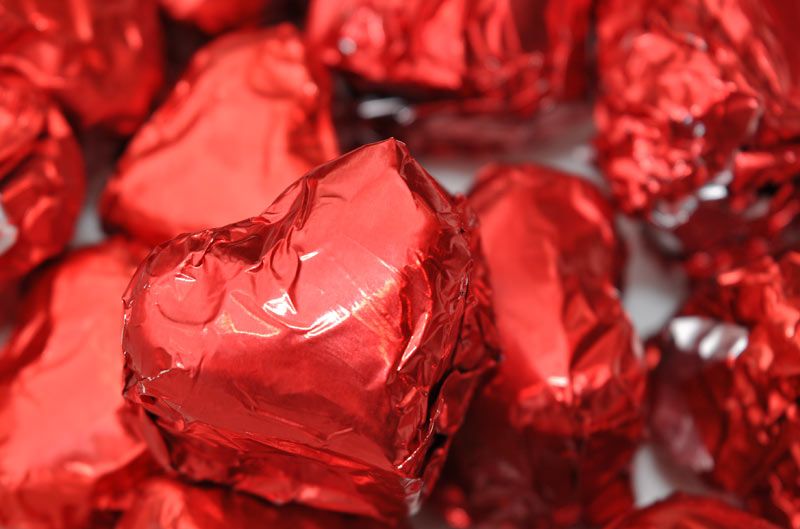 The boxes I have take 16 chocolates each which leaves me with between 24 and 44 wonderful, moreish, individual strawberry chocolates all to myself! At least I would if other people didn't keep opening the fridge and stealing them!!!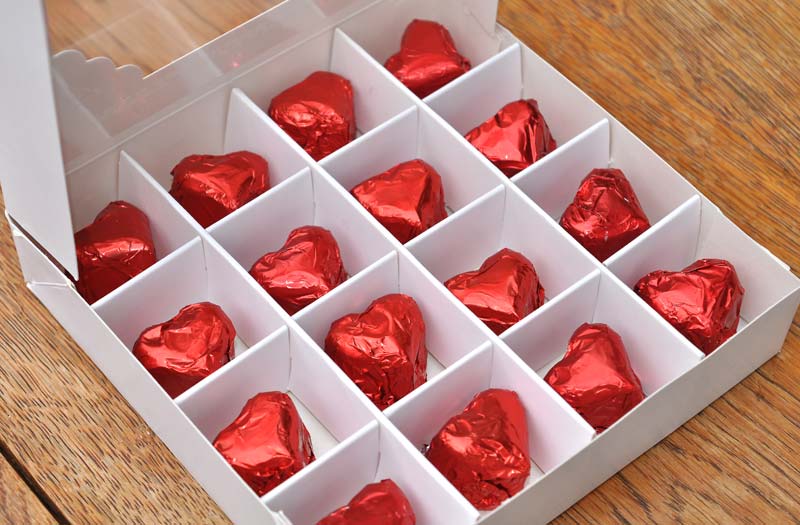 Oh well – share the love! <3
Valentines Strawberry Filled Chocolate Hearts
Prep Time: 40 mins Set Time: 2-4 hrs
Makes: 40 - 60 Chocolates (mould size dependent)
Ingredients:
Strawberry Filling:
1 Cup + ½ Cup Strawberries
2 tbsps. Maple Syrup or Agave Nectar
Chocolate
6 tbsps. Cocoa Butter
¼ Cup Cashew Nut Butter or you can make your own - recipe here :)
¼ Cup Cocoa Powder
½ Cup Powdered Coconut Sugar
2 tbsps. Coconut Oil - melted
1tsp. Powdered Vanilla
1 tbsps. Maple Syrup
Instructions:
1) Hull and slice 1 Cup of strawberries and place in the dehydrator on the fruit setting for 6 hrs (if you don't have a dehydrator place in a low oven.)
2) Use a handheld blender such as a bamix to blend the dehydrated strawberries, the remaining ½ Cup of strawberries and maple syrup/agave nectar together until they are completely smooth
3) Melt the cocoa butter in a bowl over a saucepan of boiling water.
4) Remove from heat and slowly stir in cashew nut butter.
5) Add all the other ingredients and stir until smooth.
6) Allow the chocolate to cool slightly until it starts to thicken.
7) Coat the edge of each cavity in the chocolate mould – leaving a hole in the middle and place in the freezer to set.
8) Fill each cavity with the strawberry mix leaving a couple of mm at the top.
9) Cover the strawberry with chocolate and place back in the freezer for 2-4 hrs until set.
10) Remove from the moulds and wrap in candy foil.