Laura's Naturally Sweet Blog
Psssst...............looking for naturally sweet, healthy, deliciously moreish cakes? You've come to the right place!
Luxury Marzipan Chocolates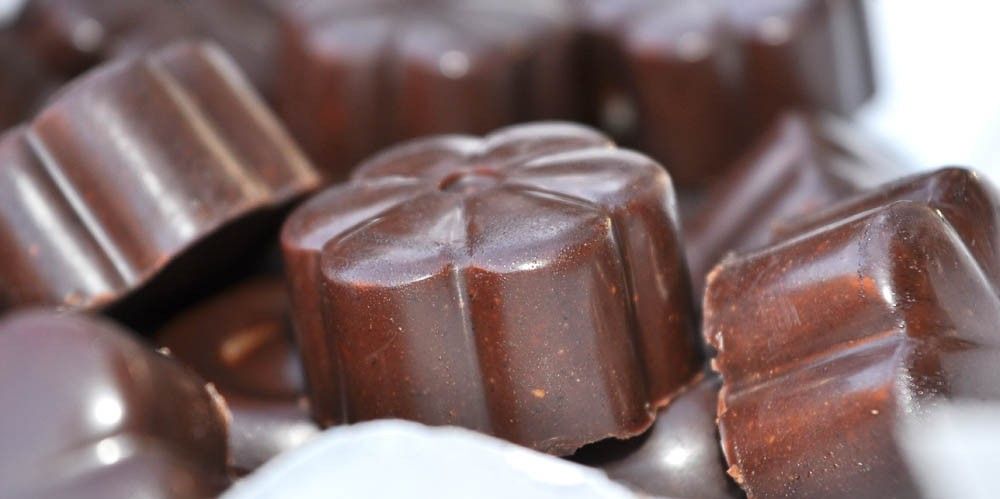 These are sweet, almondy delectable luxury chocolates – a perfect Christmas treat. I remember, back when I was at university, going Christmas shopping with a friend.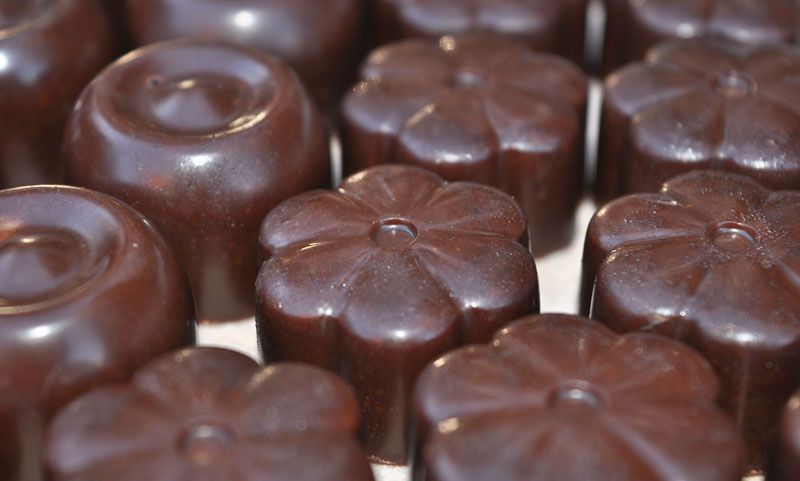 After spending numerous hours trudging through every shop in the local shopping centre and having crossed every name from our lists I thought we were done when he turned to me and said 'just the chocolates to go now – everyone needs to get chocolates at Christmas.'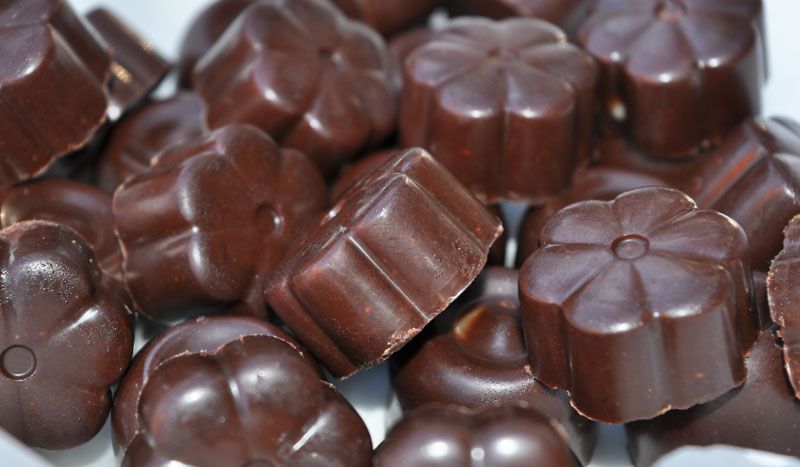 In that moment I realised just how right he was – and wondered why I hadn't thought of this before – after all everyone does need chocolates at Christmas!
Ever since then I have always made sure this happens – of course now I make my own I do a different flavour every year. Last year was orange creams – next year I'm thinking of salted caramels, but this year I went for marzipans.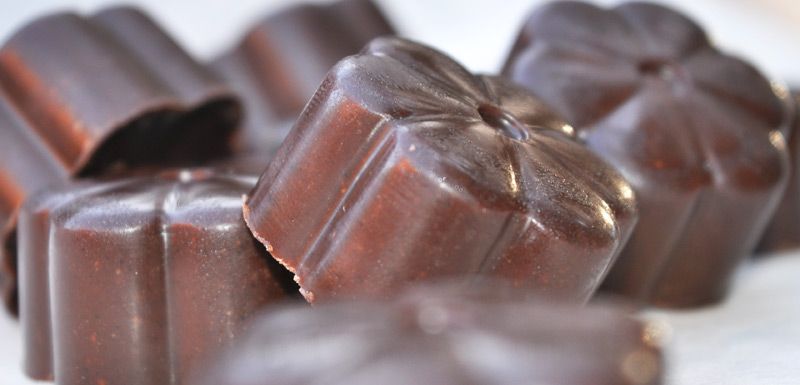 Which will be going out to friends and family unless I eat them all myself before I get the opportunity - with the exception of my friend in Japan whose passion is marzipan and whose chocolates went off a week ago (Dave – I hope you like them! ;))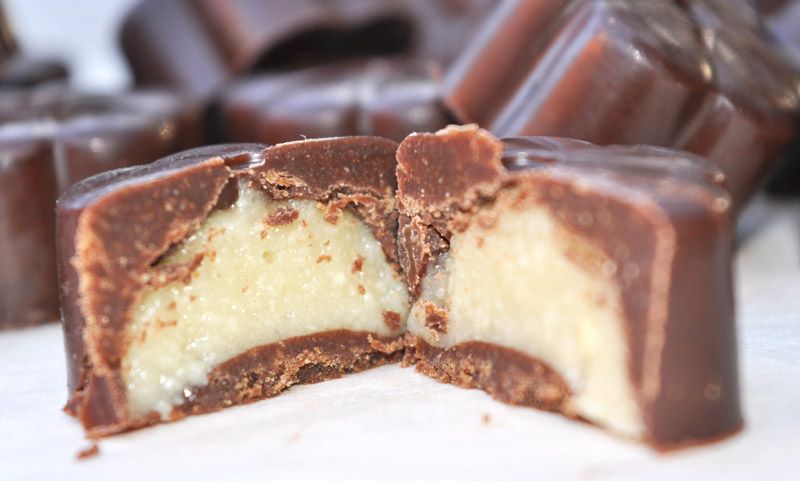 What can I say I do LOVE marzipan – I even added a little almond oil to the chocolate to get the flavour right through. Soooooooo good!
If you have a large family over for dinner on Christmas day this can be a great way to allocate seating, I remember one year my Mum putting labelled boxes of chocolates at everyone's places.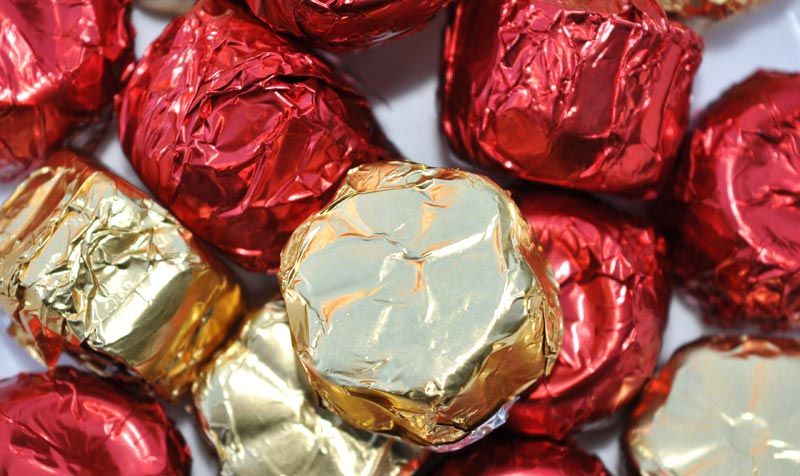 The table looked stunning – the chocolates were wrapped in gold ribbons and with gold crackers and decorations it couldn't have looked more festive!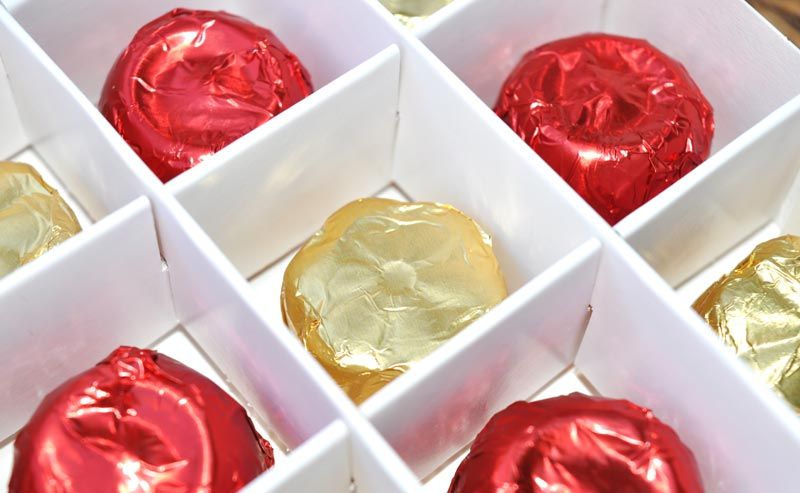 Hope you all have an amazing Christmas! :)
Luxury Marzipan Chocolates
Prep Time: 40 mins Set Time: 2-4 hrs
Makes: 40 - 60 Chocolates (mould size dependent)
Ingredients:
Marzipan Filling:
2 Cups Ground Almonds
½ Cup Agave Nectar
2 tsps. Almond Extract
Chocolate
6 tbsps. Cocoa Butter
¼ Cup Cashew Nut Butter or you can make your own - recipe here :)
¼ Cup Cocoa Powder
½ Cup Powdered Coconut Sugar
2 tbsps. Coconut Oil - melted
1tsp. Powdered Vanilla
1 tbsps. Maple Syrup
Instructions:
1) Melt the cocoa butter in a bowl over a saucepan of boiling water.
2) Remove from heat and slowly stir in cashew nut butter.
3) Add all the other ingredients and stir until smooth.
4) Allow the chocolate to cool slightly until it starts to thicken.
5) Coat the edge of each cavity in the chocolate mould – leaving a hole in the middle and place in the freezer to set.
6) Mix together the ground almonds, agave nectar and almond extract to make the marzipan.
7) Fill each cavity with the marzipan leaving a couple of mm at the top.
8) Cover the marzipan with chocolate and place back in the freezer for 2-4 hrs until set.
9) Remove from the moulds and wrap in candy foil.