Laura's Naturally Sweet Blog
Psssst...............looking for naturally sweet, healthy, deliciously moreish cakes? You've come to the right place!
Valentine's Chocolate Berry Clusters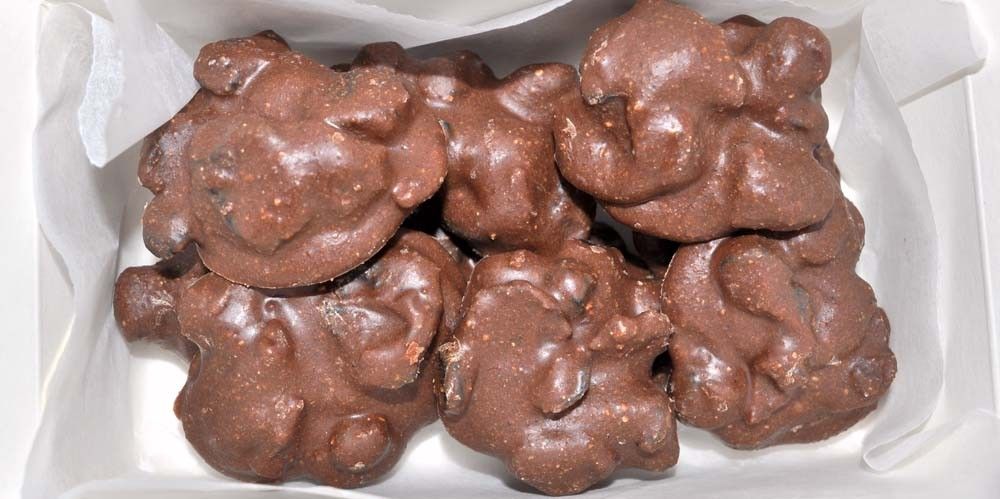 Sweet berries smothered in a smooth, creamy milk chocolate – what could be more perfect for that someone special on Valentine's Day!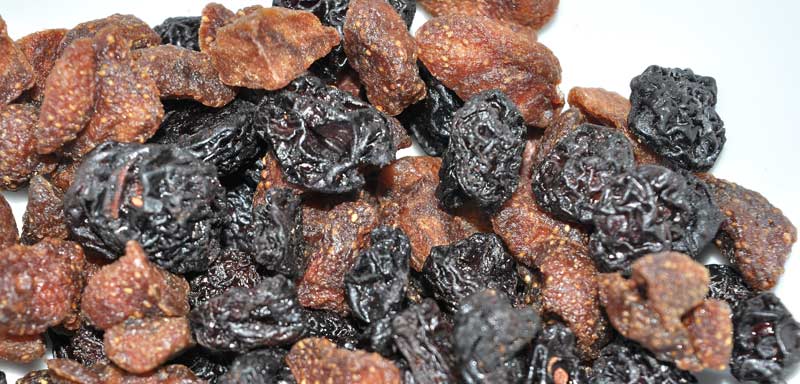 These are super easy to make, super delicious and are perfect for that extra special I-made-it-just-for-you treat that makes a Valentine's gift extra special.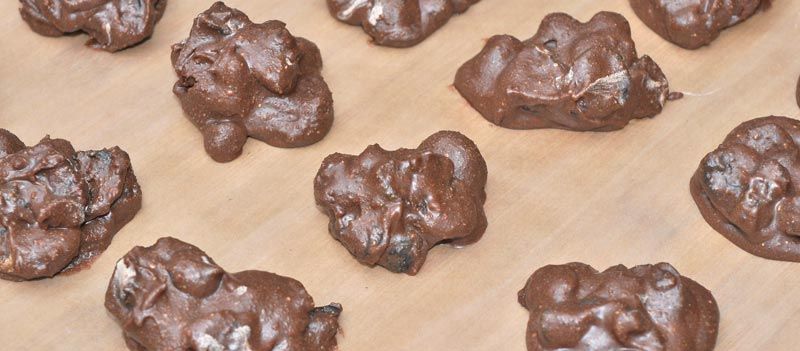 In fact making these took hardly any time at all – however, finding a little bit of sun to photograph them has proved quite a challenge. They are currently sitting in the kitchen, they have been there a couple of days now, constantly tempting me - and everybody else who lives here (they look sooooooooo good!!!) whilst we wait impatiently for even a momentary glimpse of light through the grey fog.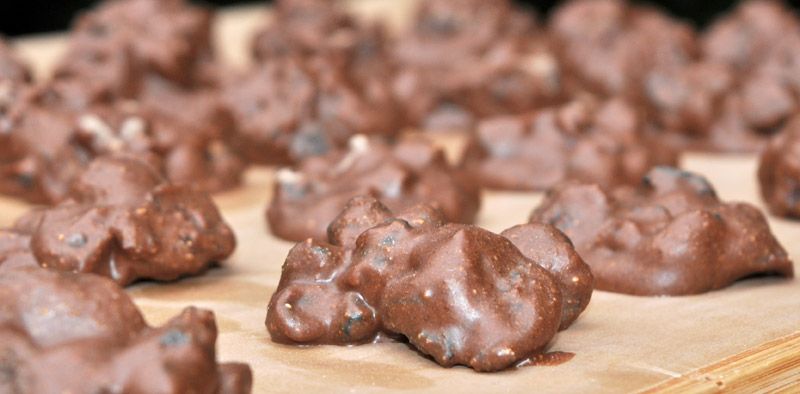 Despite staying strong and waiting for the sunshine it seems this week is determined to be gloomy and in just a moment I will venture outside and take the photos anyway. (Hoping it doesn't start to rain whilst I'm writing this blog!) But don't worry - for those of you with big Valentine's Day plans still in your future my app informs me that, if still a little cold, Tuesday will be a perfectly sunny day here - and these scrumptious little bites of chocolate berry heaven will definitely add to the perfection of the day!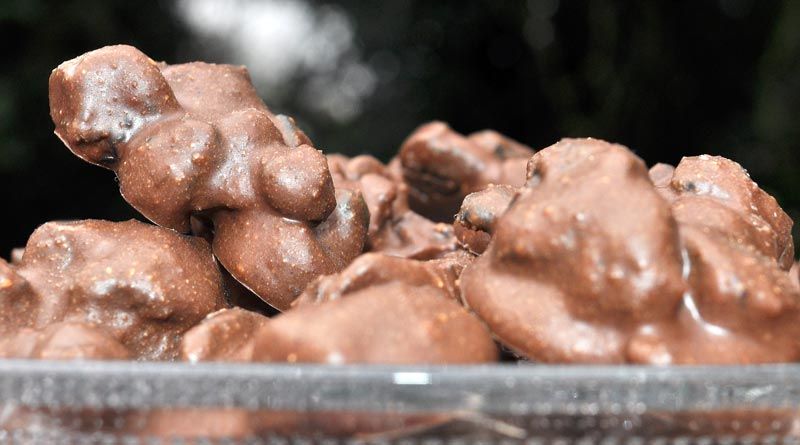 This batch will make a lot of chocolates – which is never a bad thing! I think I counted 50 in my batch and I made them fairly big. So lots for you to try – just to check that they are okay of course – before you box or bag them. I used a mix of berries – blueberries, raspberries, cherries and strawberries – ah the Urban Fruit strawberries are sooooooooooo delicious – but any mix will do and you can tailor it to your someone special! ;)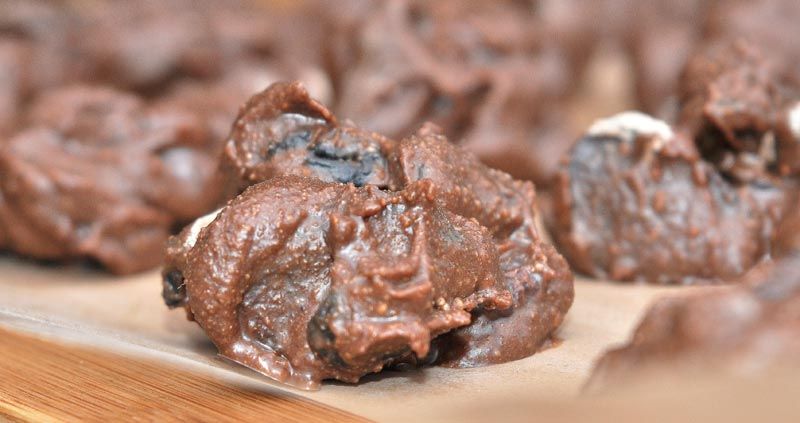 So here goes – hope you have a wonderful Valentine's Day! :D
Valentines Chocolate Berry Clusters
Prep Time: 15 mins Set Time: 4-8 hrs
Serves: 40-60 Clusters
Instructions:
1) Melt the cocoa butter in a bowl over a saucepan of boiling water. Remove from heat and slowly stir in cashew nut butter.
2) Add the cocoa powder, coconut sugar, coconut oil, vanilla, orange oil and maple syrup and stir until smooth.
3) Slowly stir in the raspberries, strawberries, cherries and blueberries.
4) Spoon out clusters of the desired size onto a sheet of wax proof paper.
5) Leave to set for 4-8 hrs.