Laura's Naturally Sweet Blog
Psssst...............looking for naturally sweet, healthy, deliciously moreish cakes? You've come to the right place!
Orange Macadamia Nut and Cranberry Chocolate Bark
Fruity, crunchy, chocolatey and delicious - this chocolate bark is, for me, truly represents Christmas.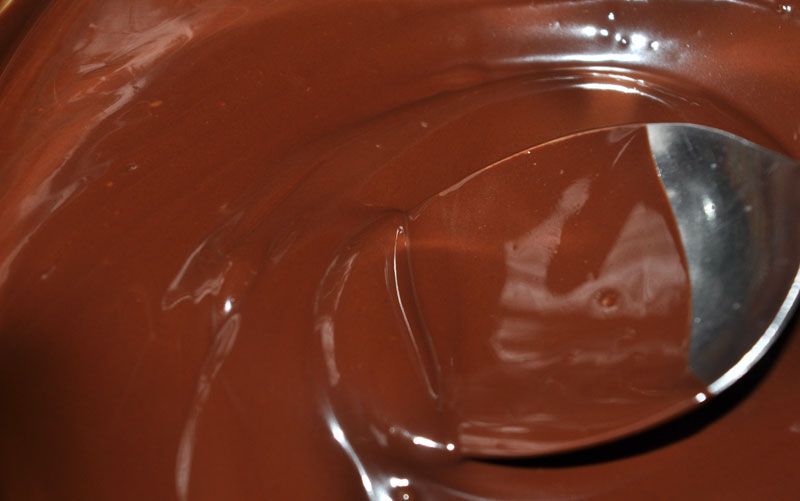 It's funny because I had the idea for it a while back but I figured that it would be awesome for Christmas – worked out the recipe and left it in the box and forgot about it.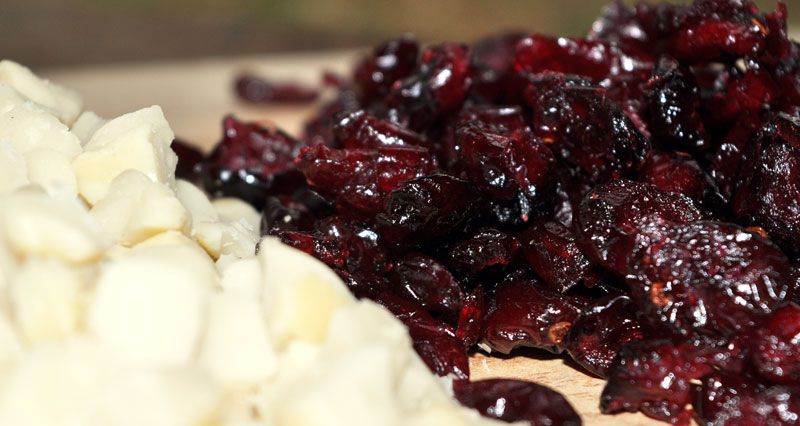 However, when I was searching for chocolate moulds for my marzipan chocolates (more on that another time) I stumbled across these gorgeous Christmas chocolate moulds inscribed with 'Happy Christmas' 'Best Wishes' 'Season Greetings' etc. Immediately this recipe came to mind and I knew it had to be done at once.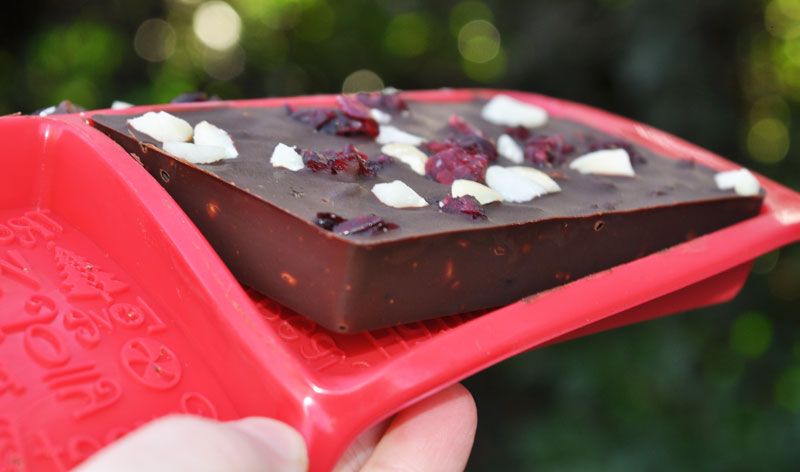 The print in the moulds can be a little tricky – because you want it nice and clear. I found a way round this my carefully painting/filling that area first before mixing in the cranberries and macadamia nuts.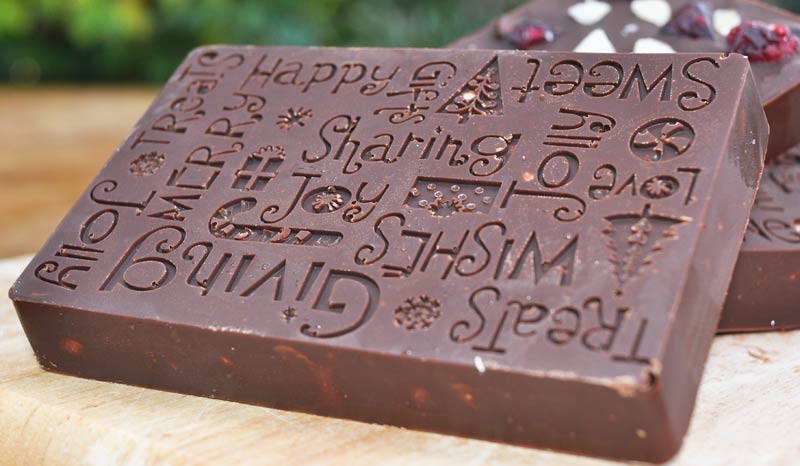 Make sure you hold back a few cranberries and chopped macadamias to sprinkle over the top before it sets. It just gives it a lovely finished look.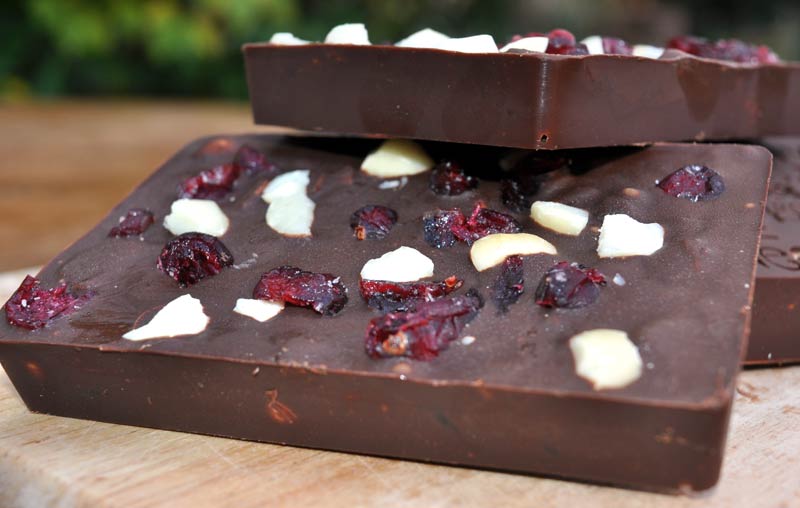 These are a delectable treat that is sure to be a hit at Christmas……………………………….and Easter or in the summer – but you'll probably want a plain mould for that! :)
Orange Macadamia Nut and Cranberry Chocolate Bark
Prep Time: 10 mins Set Time: 4-8 hrs
Makes 4 Bars
Ingredients:
½ Cup Chocolate Drops - I use RealFoodSource Coconut Sugar Chocolate Drops
2 tbsps. Cashew Nut Butter or you can make your own - recipe here :)
1 tsps. Powdered Vanilla
2 tbsps. Maple Syrup
1 tsp Orange Oil
½ Cup Chopped Macadamia Nuts
½ Cup Dried Cranberries
Instructions:
1) Melt the chocolate drops in a bowl over a saucepan of boiling water or in the microwave.
2) Remove from heat and slowly stir in cashew nut butter, vanilla, maple syrup and orange oil until a smooth liquid chocolate is formed.
3) Paint the bottom of the mould with some of the chocolate mixture so that all the recesses in the bottom of the moulds are filled.
4) Stir in the macadamia nuts and cranberries reserving some of both for decorating the bars.
5) Pour the chocolate mixture into the moulds. Press the remaining nuts and cranberries gently into the top of each mould as decoration. Leave to set at room temperature for 2 hours and then place into the freezer for 4-8 hrs.