Laura's Naturally Sweet Blog
Psssst...............looking for naturally sweet, healthy, deliciously moreish cakes? You've come to the right place!
Maple and Raisin Oat Cookies
Soft, chewy and packed with plump juicy raisins- raisin oat cookies are undeniably a kitchen staple and there should always be a place for them in the cookie jar.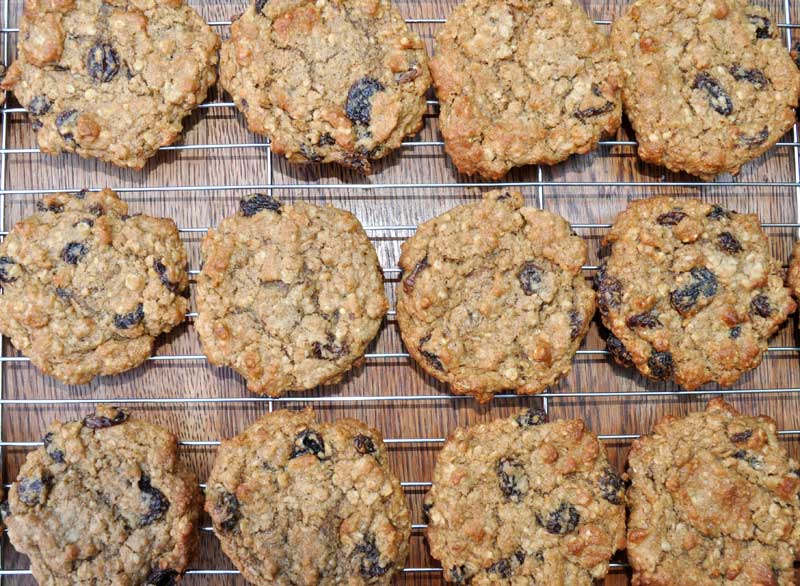 A simple, basic cookie, easy to make, delicious every time and jammed full of goodness! After all even the healthiest cookie should be delectable and scrumptious.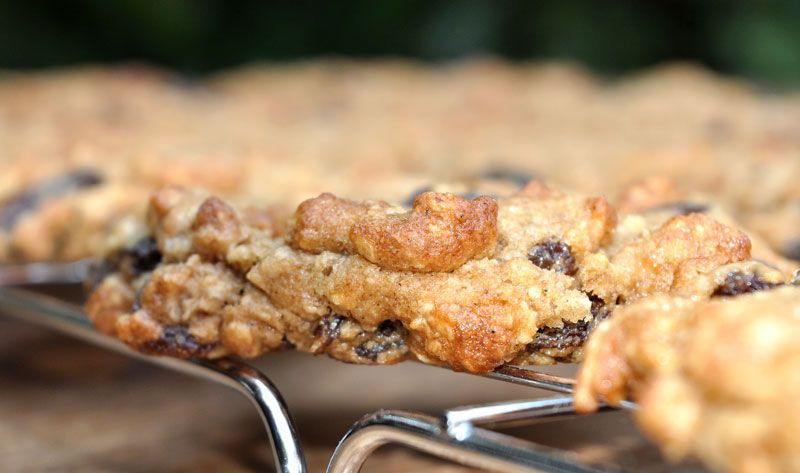 Just to add to the delectable scrumptiousness of these cookies I used maple syrup as the main sweetener – I know I have an absolute passion for maple syrup - but that soft hint of caramel toffee, which is the quintessential flavour of maple syrup, sweet but still so light, is the perfect combination with the oats and raisins making for a truly delicious cookies.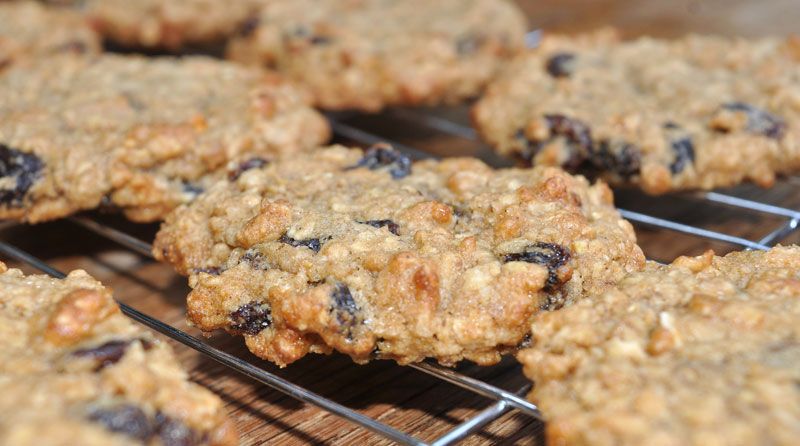 I like to soak the raisins in boiling water for 10 mins before adding them to the mix. This softens the raisins and helps to keep them moist and plump and prevents them from burning when cooking.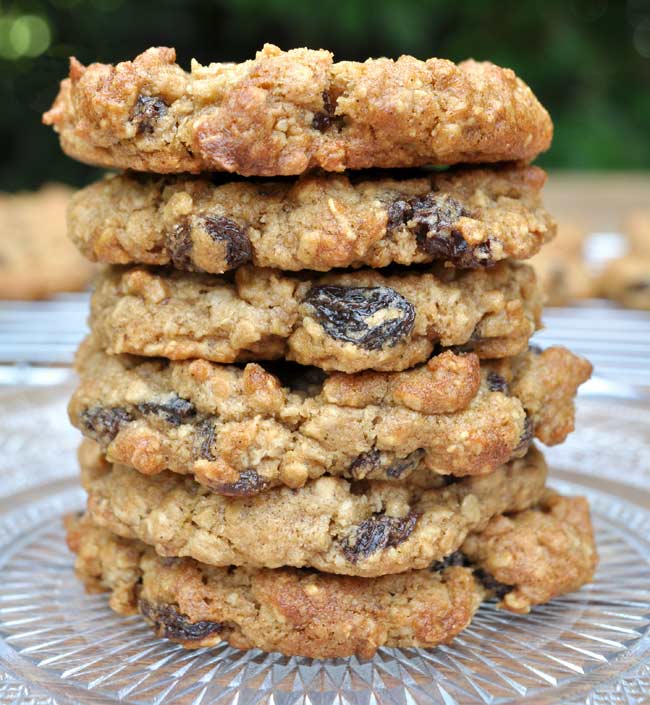 You'll find that these spread a bit whist cooking so be sure to leave some space between them on the sheet.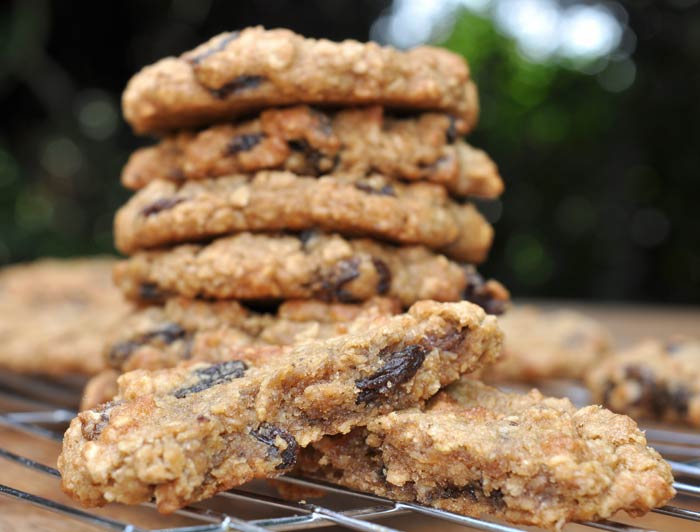 I like mine a little flatter so I press them down very gently when I first get them out of the oven.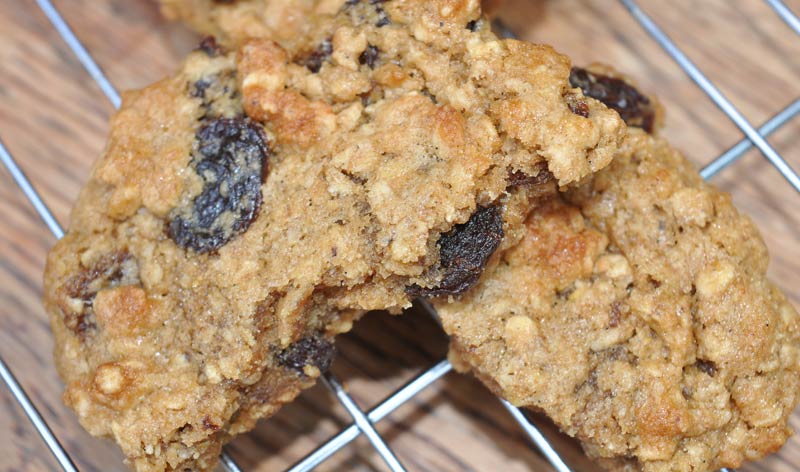 This is completely optional – it you like a thicker cookie just leave them to cool and I promise you won't be disappointed! :)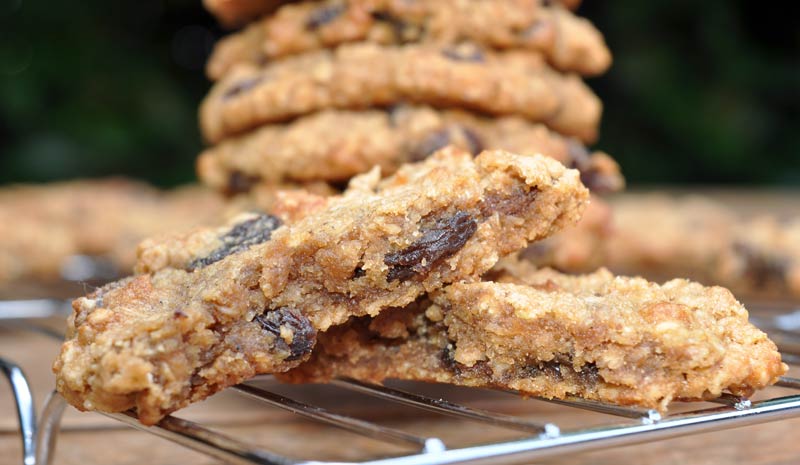 These are an amazing little cookie that can be enjoyed at any time – sure to fill you up when you are hungry and a great one for the kids!
Maple and Raisin Oat Cookies
Prep Time: 10 mins Bake Time: 10 mins
Makes: 24 Cookies
Ingredients:
2/3 Cup Maple Syrup
1/3 Cup Powdered Coconut Sugar
½ Cup Coconut Oil (melted)
1 tsp. Powdered Vanilla
½ Cup Ground Almonds
½ Cup Almond Flour
2 Cups GF Oats
2 tsp. Baking Powder
1 tsp. BiCarb
2 tbsps Non-Dairy Milk
1 Cup Raisins (soaked in boiling water for 10 mins)
Instructions:
1) Preheat the oven to 170˚C
2) Cream together maple syrup, coconut sugar and coconut oil. Stir in the powdered vanilla and ground almonds.
3) Gradually fold in the almond flour followed by the baking powder, bicarb non-dairy milk.
4) Stir in the raisins.
5) Using a 1 tbsp. measure scoop out the mixture setting well apart on a sheet of baking parchment.
6) Bake in the oven for 10 mins.
7) Remove from the oven and, with the back of a spoon gently press down each cookie. Allow to cool for 10 mins before transferring to a wire rack.
8) Once cooled thoroughly place in an airtight container.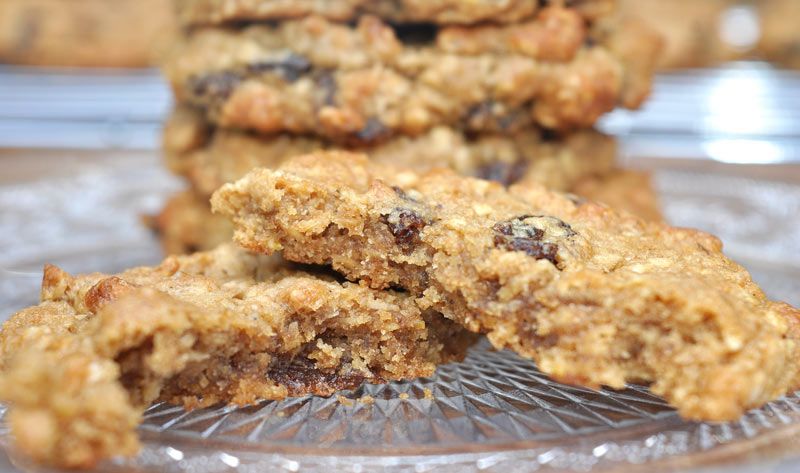 Liked this? Try these........................................................