Laura's Naturally Sweet Blog
Psssst...............looking for naturally sweet, healthy, deliciously moreish cakes? You've come to the right place!
Orange and Cashew Nut Cookies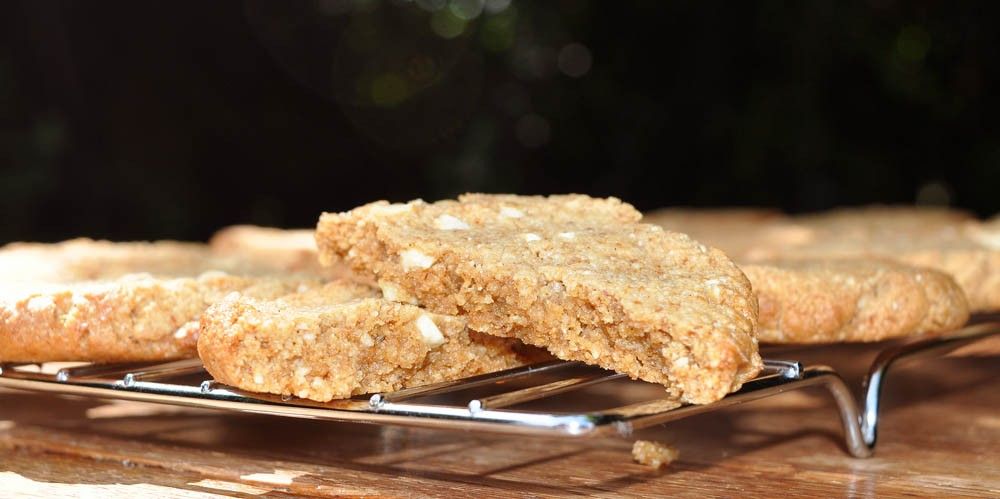 Soft, sweet and delectable – if you like orange it doesn't get any better than these!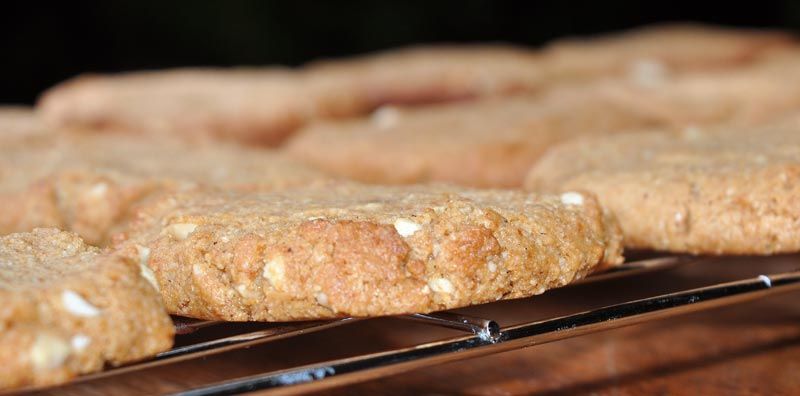 Sometimes it's great to sit in the great outdoors and let life pause for a moment. You know you find that corner near you – a seat by the canal, under your favourite tree in the park or even your front doorstep. Just occasionally I like to take an afternoon cuppa out with me and, of course, a great cookie.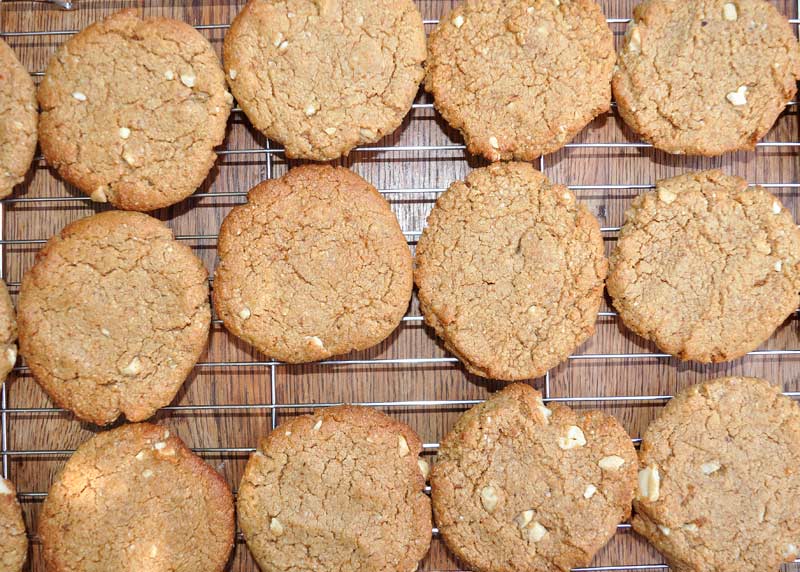 It's a chance to take a breath and enjoy that moment and these dreamy cookies complement that cup of fruit tea entirely. They are so smooth and creamy with that touch of a tang of citrus orange, but with a soft crumbly texture, yet still the cookie holds together.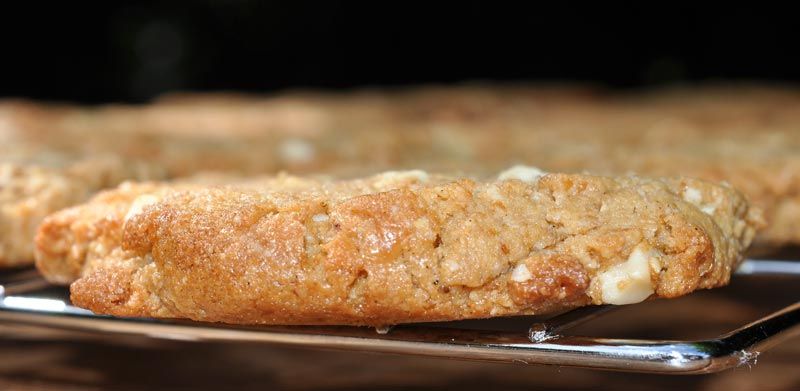 I love orange flavour and cashew nuts are the perfect complement as they really enhances that zesty citrus flavour, while adding a crunch nutty texture of their own. Too good to resist!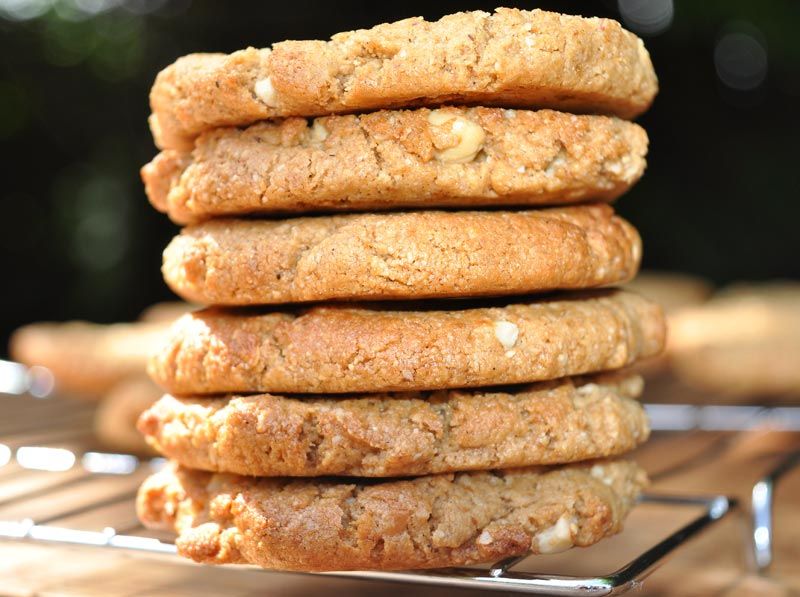 Sweet, but not too sweet with the perfect tang! I'm really not too sure how or when I came up with the idea for these. It feels as if they were always there in my head crying out to be made and eaten.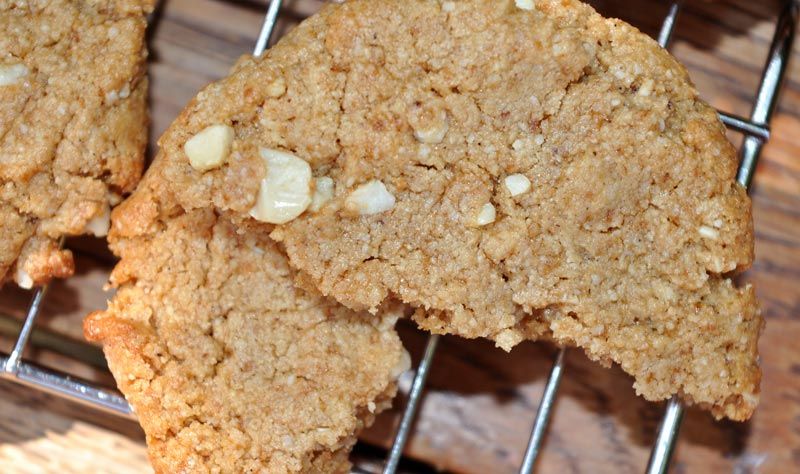 They are super simple to make, perfectly delicious and are ready fresh from the oven in minutes.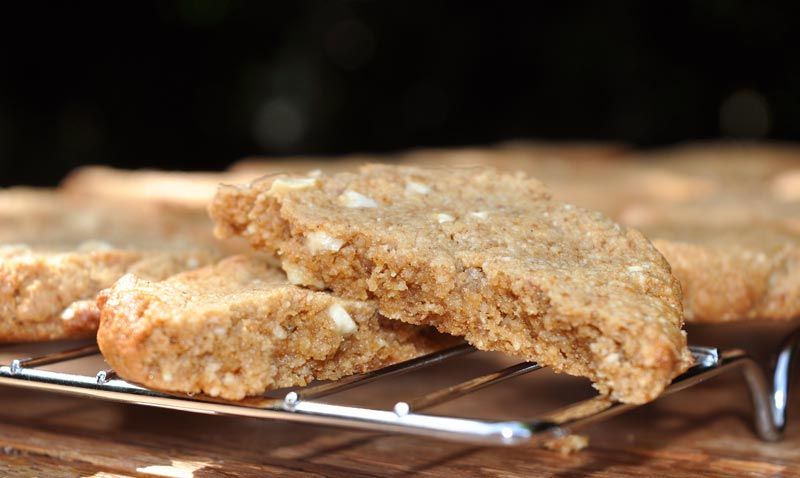 If you like orange give them a go; I don't think you will be disappointed.
Orange and Cashew Nut Cookies
Prep Time: 10 mins                    Bake Time: 8 mins   
Makes: 24 - 30 Cookies                            
Ingredients:
1 Cup Cashew Nut Butter
2 tbsps. Coconut Oil - melted
3/4 Cup Powdered Coconut Sugar
2 Cups Ground Almonds
1 tsp. Powdered Vanilla
1 tsp. Baking Powder
½ tsp. BiCarb
¼ Cup Non-Dairy Milk
1½ tsps. Orange Oil
½ Cup Chopped Cashew Nuts 
Instructions:
     1)      Preheat the oven to 170˚C 
     2)      Cream together cashew nut butter, coconut sugar and coconut oil. Stir in the ground almonds, powdered vanilla, baking powder and bicarb. 
     3)      Add the non-dairy milk and orange oil and stir into the mix until thoroughly combined. 
     4)      Stir in the cashew nuts. 
     5)      Using a ½ tbsp. measure scoop out the cookies and shape on a sheet of baking parchment. 
     6)      Bake in the oven for 8 mins. 
     7)      Remove from the oven and allow to cool for 10 mins before transferring to a wire rack.