Laura's Naturally Sweet Blog
Psssst...............looking for naturally sweet, healthy, deliciously moreish cakes? You've come to the right place!
Molasses Ginger Cookies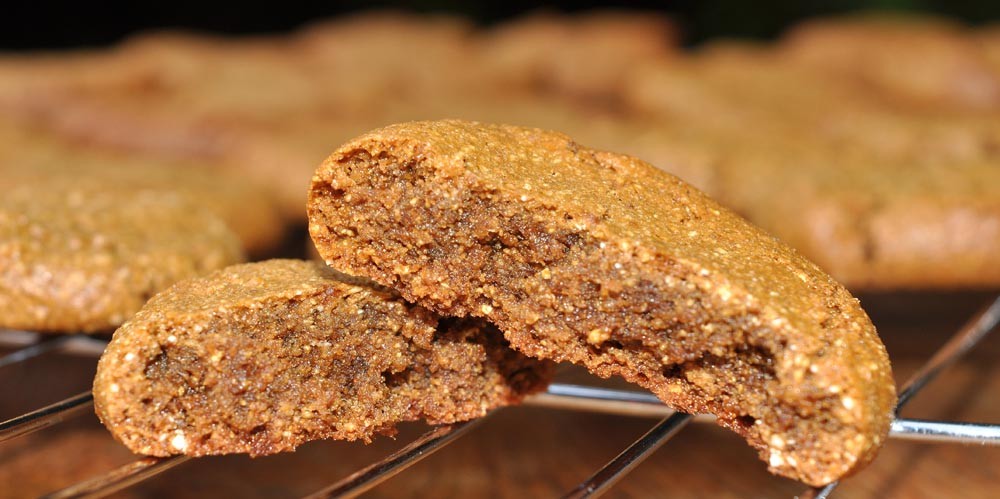 These are one rich, spicy, melt in the mouth, awesome little treat that will keep you going all winter!!!!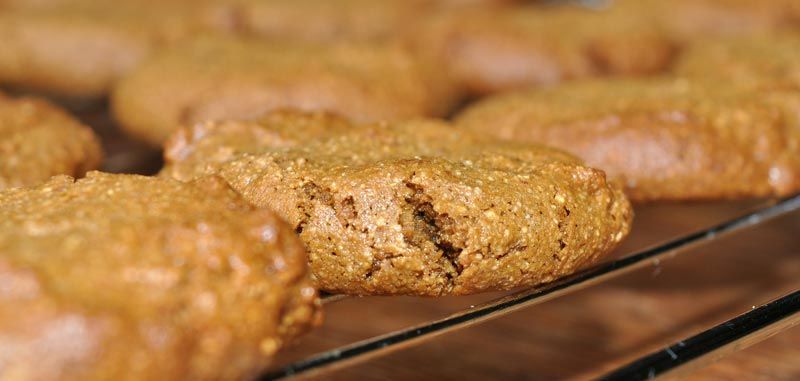 Summer has gone – yep it seemed to vanish overnight. Suddenly I'm freezing and I don't seem to know what I've done with any of my warm cardigans!! Oh well, at least I always know where the warming foods can be found!!! I love ginger for that – it's a real warming comfort food for me –the kind that goes perfectly with that almond milk chia latte – ooooooo I have to have one of them soon!!! After all there is nothing I love more than visiting my parents, curling up in an armchair next to their fire with good book, a warm drink and a tasty treat.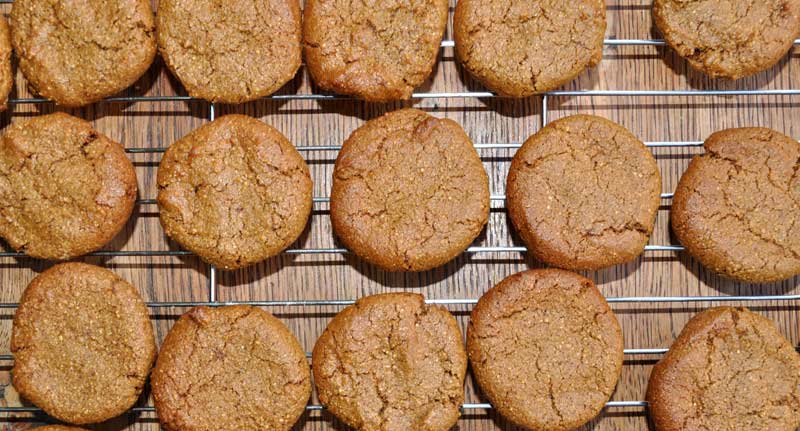 Okay I know it might not seem cold enough for that just yet but there is no harm in being ready!! These are too good to wait for the snow.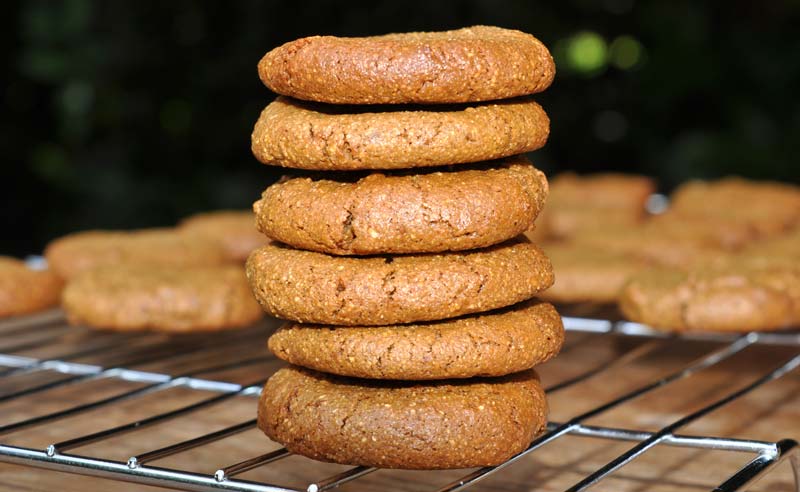 I have always loved ginger – gingercake, gingerbread, gingernuts. And for me at least ginger is at its very best when it's complimented with molasses – together they produce that, extra special, deep, rich results that I couldn't resist trying to transfer over to cookie - and I'm so glad I did. Truly decadent one will never be enough!!!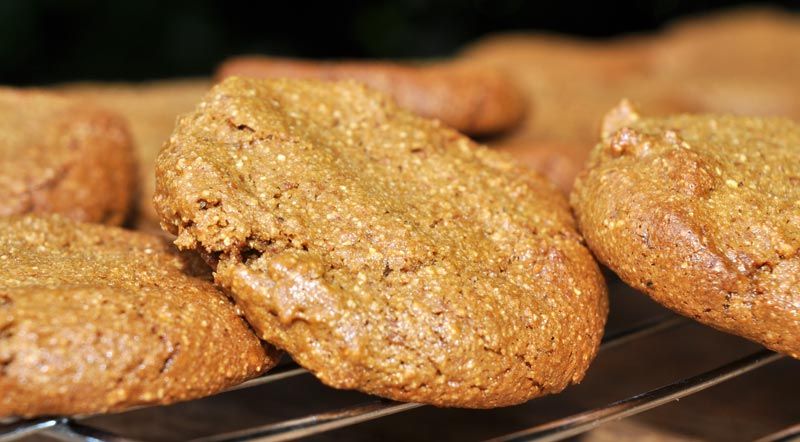 This cookie has all the flavour of dark gingerbread, but is somehow lighter. It has all the traditional crunch of a cookie with a soft centre too. They are super quick an east to bake too.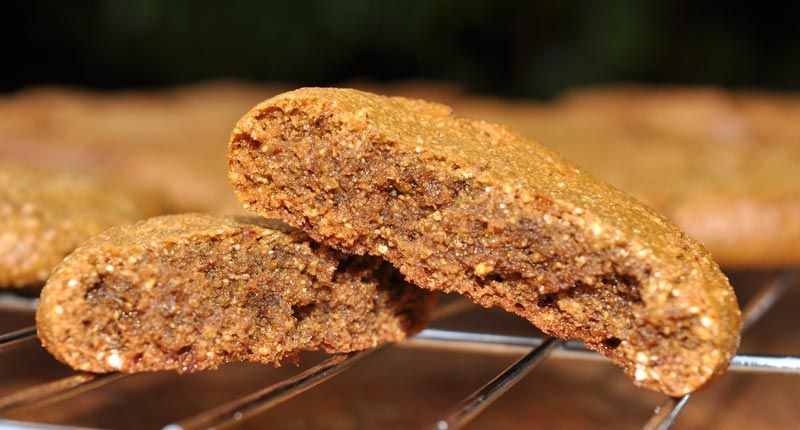 So grab you apron, your serving spoon and your baking tray and let's make some cookies!!! :)
Molasses Ginger Cookies 
Prep Time: 10 mins                   Bake Time: 8 mins                                      
Makes: 20 Biscuits    
Ingredients:
¼ Cup Coconut Oil - melted
¼ + 2 tbsps Cup Powdered Coconut Sugar
3 tbsps Blackstrap Molasses
1 Cup Almond Flour
2 tsps. Ground Ginger
½ tsp. Powdered Vanilla
½ tsp. BiCarb
1 tbsp. Non-Dairy Milk 
Instructions:
     1)      Preheat the oven to 170˚C   
     2)      Cream together the coconut oil, coconut sugar and molasses.
     3)      Stir in the almond flour and ground ginger until thoroughly combined.
     4)      Stir in the bicarb and add the non-dairy milk stir in thoroughly.
     5)      Use a ½ tbsps. measure to scoop out the mix. Place non a lined baking tray and bake in the oven for 8 mins.
     6)      Remove from the oven and allow to cool. These will come out of the oven soft but will firm when cooled. Once cooled store in an airtight container.