Laura's Naturally Sweet Blog
Psssst...............looking for naturally sweet, healthy, deliciously moreish cakes? You've come to the right place!
Cherry Almond Cookies
Sweet, delicious, moreish cookies filled with nutty goodness!!! They'll have you reaching for a second one for sure!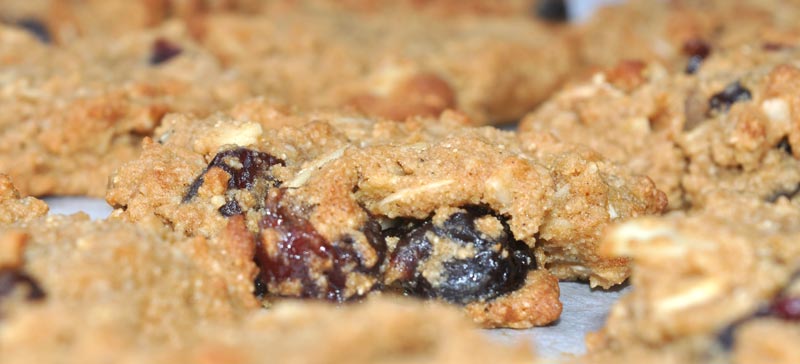 Anyone who knows me knows that I cannot resist the magic combination that is cherry and almond.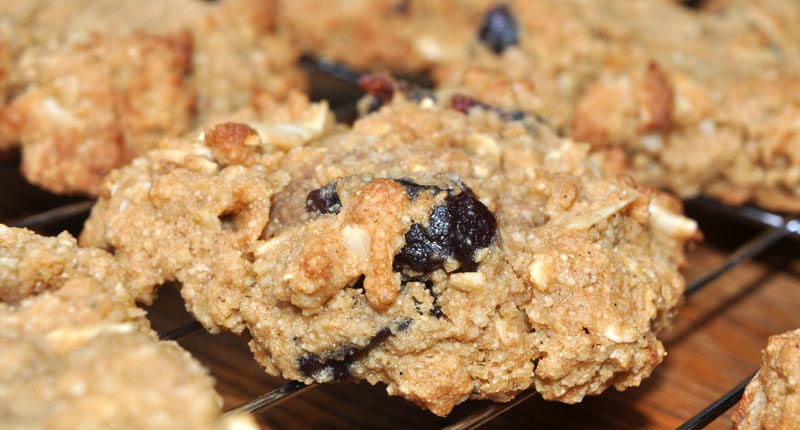 It doesn't matter if it is Bakewell tart, ice cream (oh yes that recipe it coming your way and it is totally awesome!!!!!!) cupcakes, chocolates, slices or, as in this case, cookies – they will always rank among my favourites.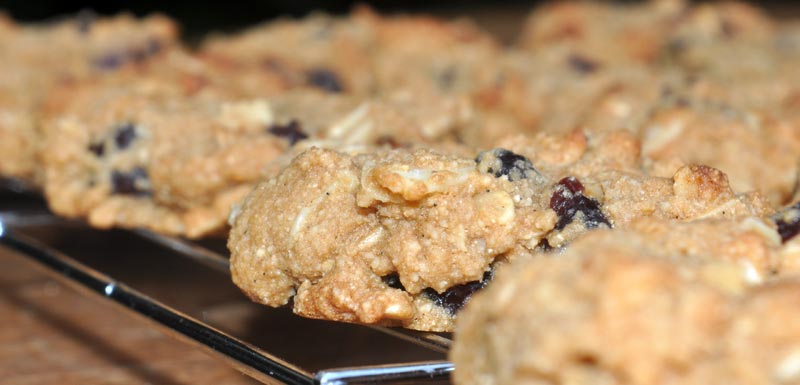 Even when making a cherry lemon mousse recently I found adding half a teaspoon of almond extract made it just perfection! It is one amazing combo!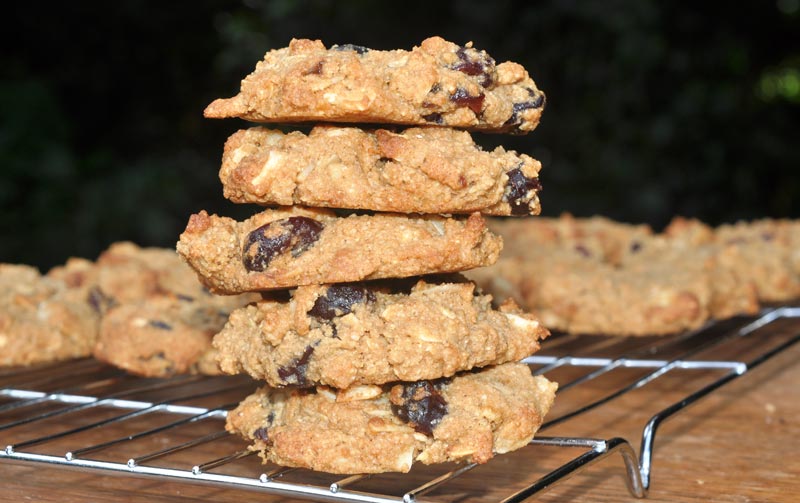 So, whilst out on an exploratory run down the canal path near my house last week, I might have been struggling a little which lead me to thinking through ideas for cookies I would like to eat on my return – cherry almond topped the list. Yes, that is what I am thinking of whilst I am out running – hey – it was pouring with rain and exhausting – although I did make it all the way to Regent's park!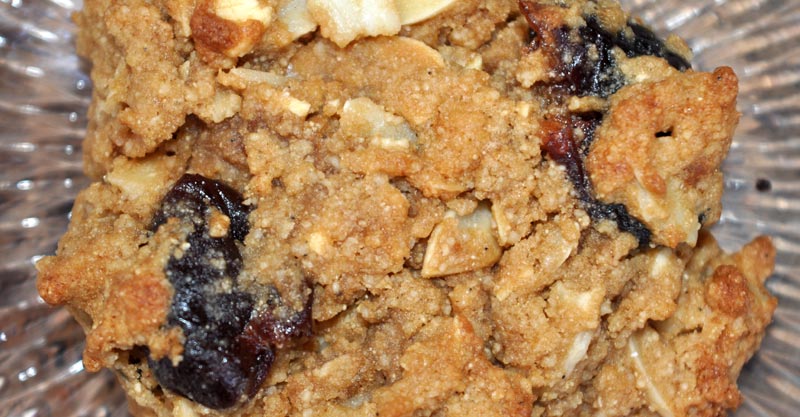 (Which incidentally was empty apart from the football and rugby players owing to the inclement weather conditions! Of course cookies were a must upon my return!!!) And they turned out every bit as good as I imagined. Soft, chewy and absolutely delectable! I know that this is one that will often be making to my cookie jar!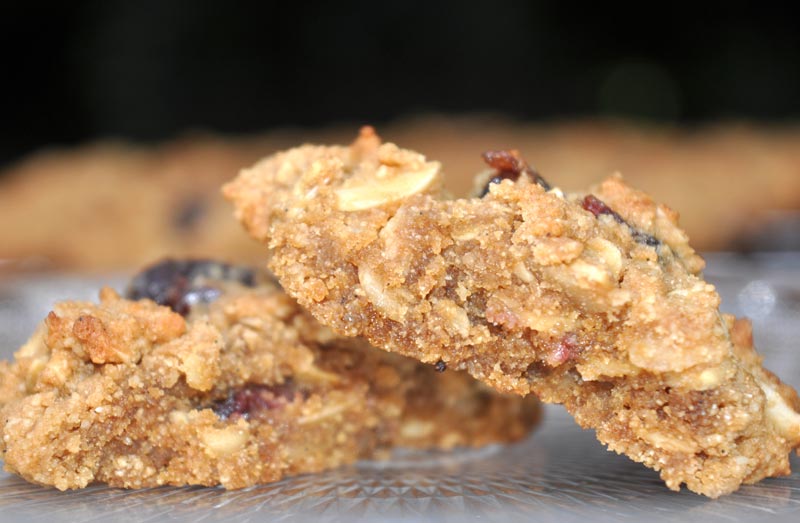 Hope you enjoy! :D
Cherry Almond Cookies
Prep Time: 10 mins                         Bake Time: 8 mins                    
Makes: 24 Cookies
Ingredients:
2/3 Cup Powdered Coconut Sugar
1/3 Cup Coconut Oil - melted
1/3 Cup Non-Dairy Milk
1 tsp. Powdered Vanilla
1 tsp. Almond Extract
¼ Cup Grounds Almonds
¾ Cup Almond Flour
½ tsp. BiCarb
Pinch Himalayan Salt
½ Cup Dried Cherries (soaked in boiling water for 10 mins) 
¾ Cup Slivered Almonds
Instructions:
     1)      Preheat the oven to 170˚C

     2)      Mix together coconut sugar, coconut oil and non- dairy milk. Stir in the powdered vanilla, almond extract and ground almonds.
     3)      Gradually fold in the almond flour followed by the bicarb and salt.
     4)      Stir in the cherries and slivered almonds.
     5)      Using a 1 tbsp. measure scoop out the mixture setting well apart on a sheet of baking parchment.
     6)      Bake in the oven for 8 mins.
     7)      Remove from the oven and, with the back of a spoon gently press down each cookie. Allow to cool for 10 mins before transferring to a wire rack.
     8)      Once cooled thoroughly place in an airtight container.