Laura's Naturally Sweet Blog
Psssst...............looking for naturally sweet, healthy, deliciously moreish cakes? You've come to the right place!
Chocolate Hazelnut and Raisin Cookies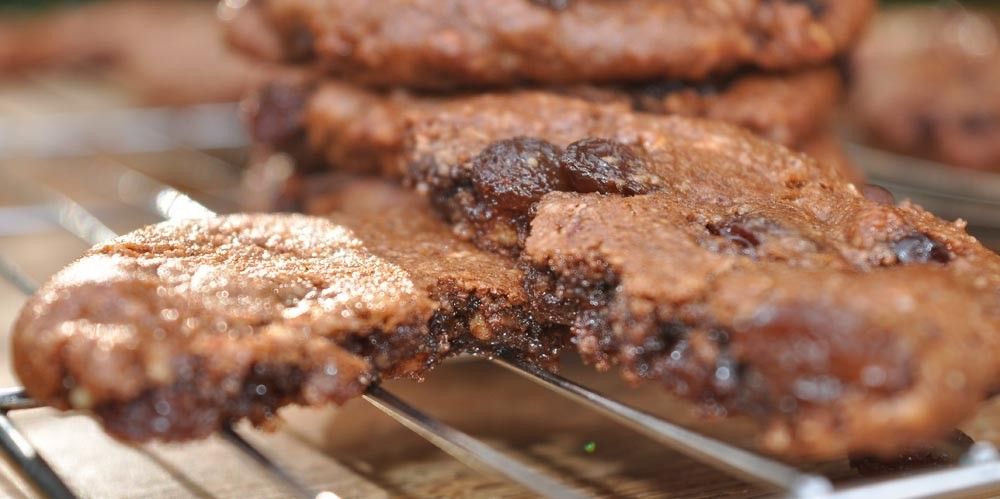 Loaded with raisins, chocolate chips and chopped hazelnuts these cookies are the last word in the luxury treats. If you love hazelnuts and chocolates I promise you you're going to LOVE these........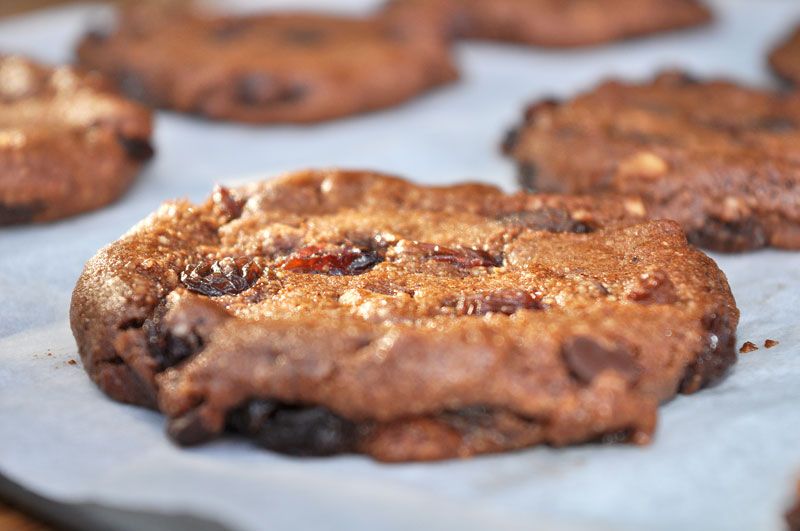 They are just sooooooo good and taste soooooo amazing that they really ought to have been bad for you!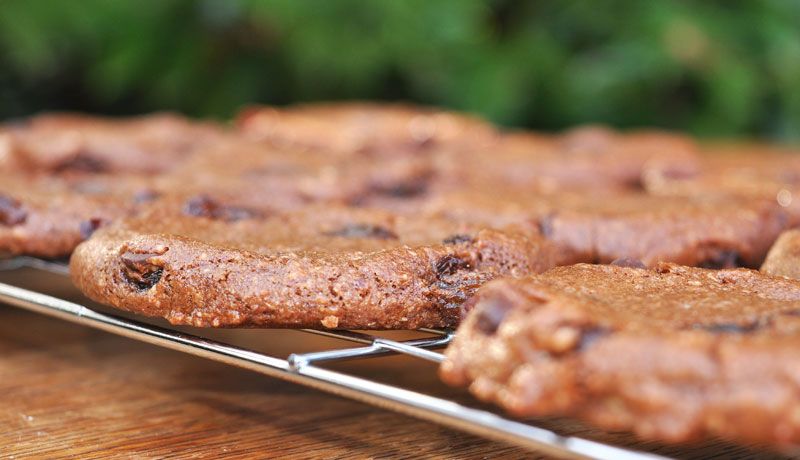 Giant, soft, chewy but slightly crunchy on the outside they are cookie perfection. But don't' take my word for it – let's ask the taste testers what they think. Okay hang on – no answer yet………………..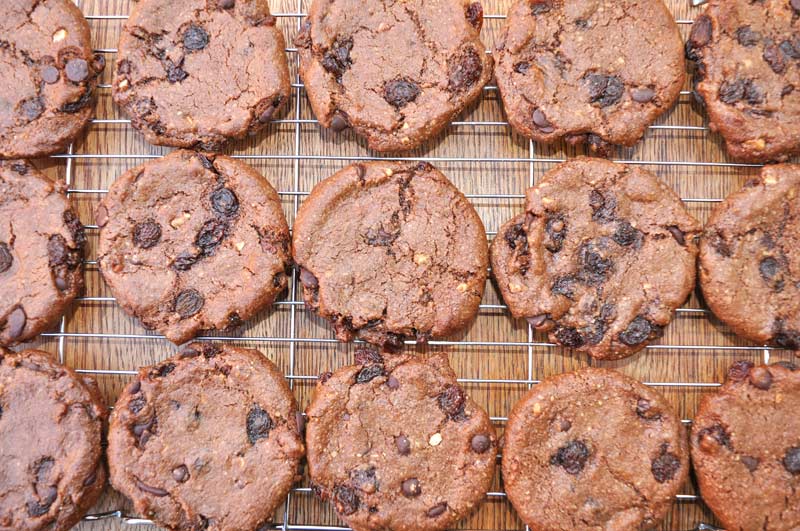 ………………………………………………………………………………………………..……………………………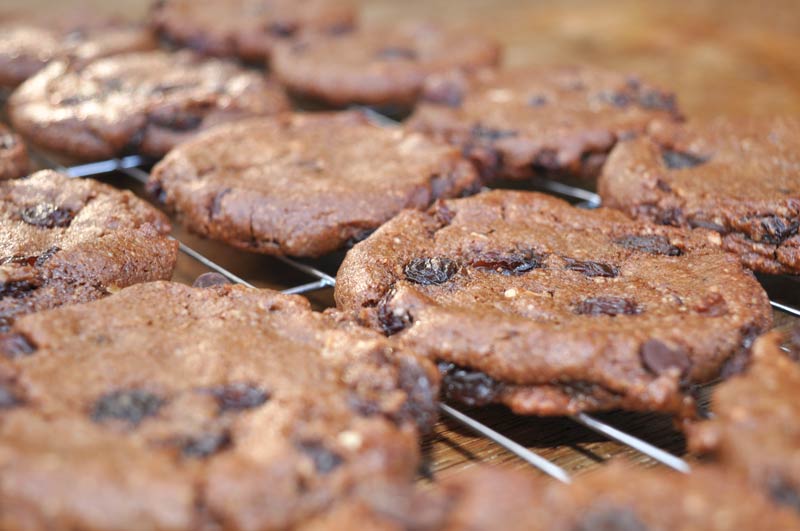 ………………………………………….…………………………………………………………………………………….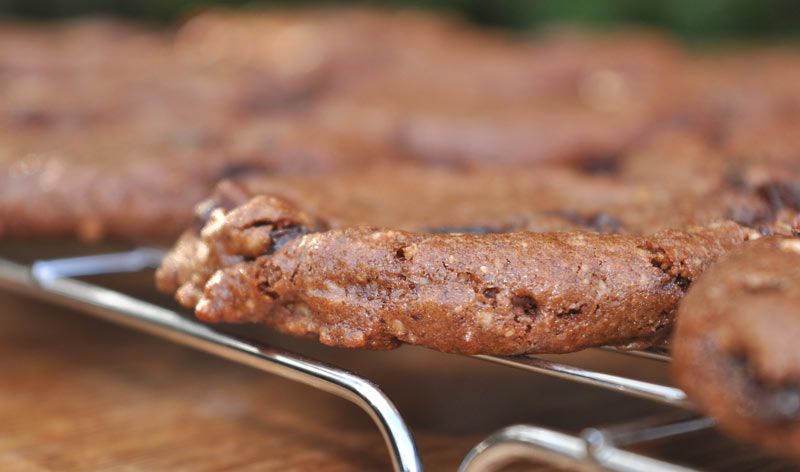 'hmmmmmmmm……………………………… hmmmmmmmmmmmmmmmmmm…..'
Sorry we are having some delay as they test a second………………………..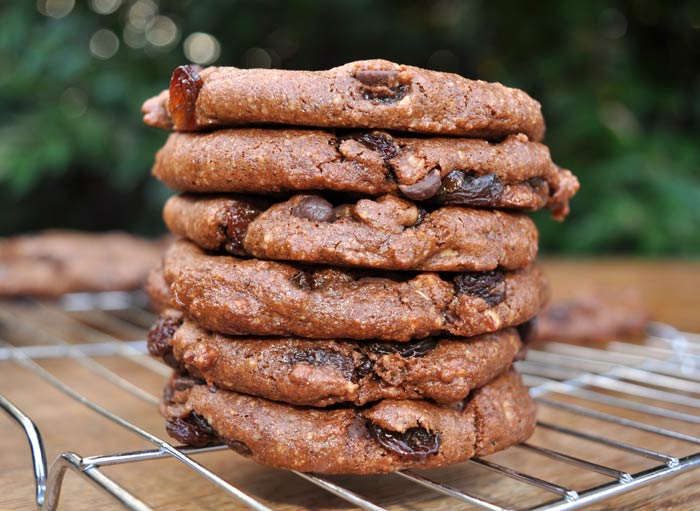 'hmmmmmmmm yum, really really yum' Well there you have it! Not really much left to say on the taste all that remains is to impress you with how easy they are to make.
Only one bowl required – toss the ingredients in, mix them all together. Using a one measure scoop out and shape. Pop in the oven for and 8 mins and you are done!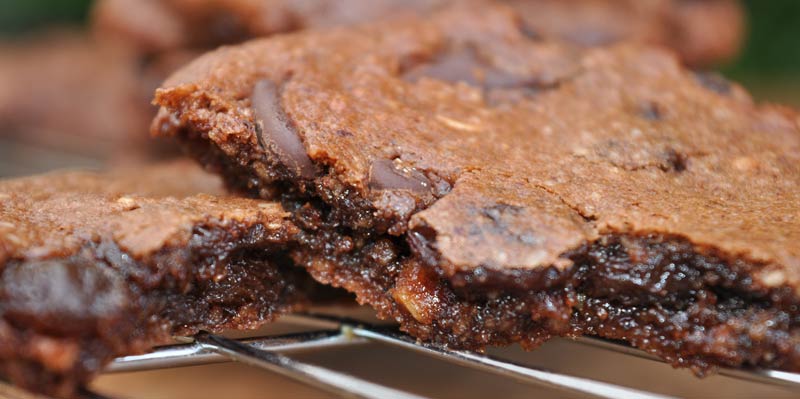 Once they're cooled they're ready. A great one to have in the cupboard ready to hand at Christmas.
Chocolate Hazelnut and Raisin Cookies
Prep Time: 10 mins Bake Time: 10 mins
Makes 18 Large Cookies
Ingredients:
1 Cup Hazelnut Nut Butter
¼ Cup Coconut Oil - melted
3/4 Cup Powdered Coconut Sugar
2/3 Cup Ground Hazelnuts (or Ground Almonds)
¼ Cup Non-Dairy Milk
¼ Cup Cocoa Powder
1 tsp. Powdered Vanilla
1 tsp. Baking Powder
½ tsp. BiCarb
¼ Cup Chopped Hazelnuts
¼ Cup Chocolate Drops - I use RealFoodSource Coconut Sugar Chocolate Drops
½ Cup Raisins
Instructions:
1) Preheat the oven to 170˚C and line a baking tray with baking parchment.
2) Cream together hazelnut nut butter, coconut oil and coconut sugar. Stir in the ground hazelnuts, non-dairy milk, cocoa powder, powdered vanilla, baking powder and bicarb until thoroughly combined.
3) Stir in the hazelnuts, chocolate drops and raisins.
4) Using a 1 tbsp. measure scoop out the cookies and shape on the sheet of baking parchment.
5) Bake in the oven for 8 mins.
6) Remove from the oven and allow to cool for 10 mins before transferring to a wire rack.
7) Once cooled thoroughly place in an airtight container.