Laura's Naturally Sweet Blog
Psssst...............looking for naturally sweet, healthy, deliciously moreish cakes? You've come to the right place!
Giant Ginger Nuts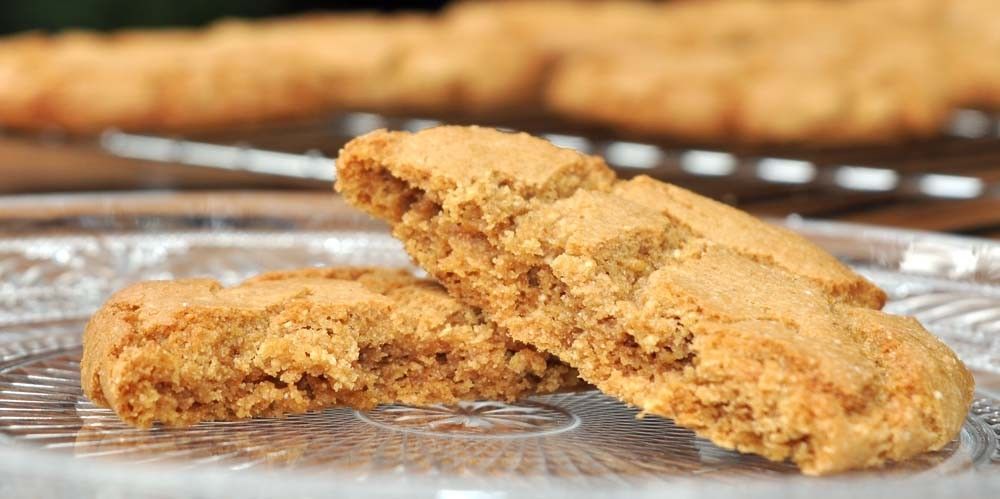 These are going to be, in all likelihood, the best ginger nuts you've ever tasted. Crunchy and sweet with the perfect amount of spicy ginger - they are just delectable!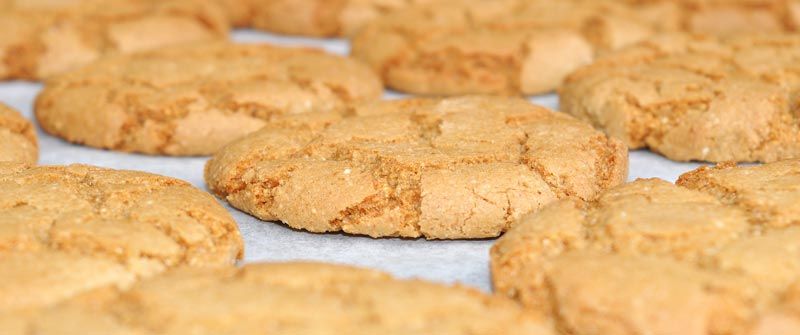 Ginger nuts have been a favourite of mine since childhood. One of my strongest memories from when I was a titchy tot was having a bad accident and hitting my head whilst at my Grandparents.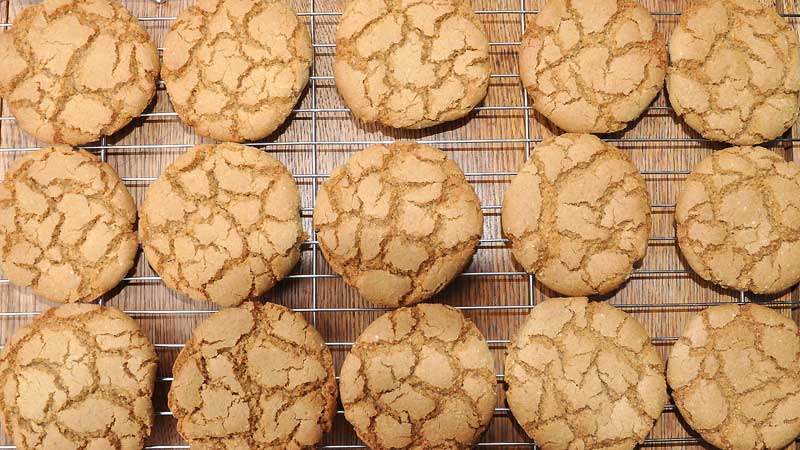 I remember sitting on my Grandfather's knee and being given one of his special ginger nuts, from his special tin, to make me feel better. From that day I linked ginger nuts to my grandfather – somewhat fitting seeing as he had a bright red mop of curls which had earned him the nickname 'ginger' in his youth.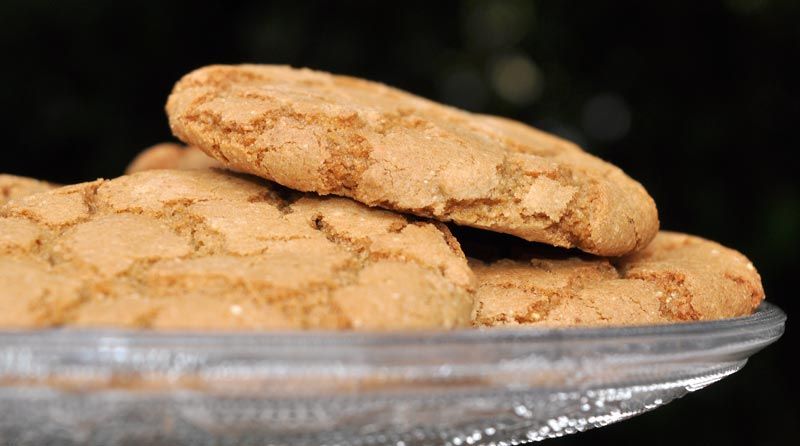 So ginger nuts hold a special place for me which is why I wanted to recreate these simple but delicious treats using my alternative ingredients. They were one of those lucky recipes that worked out first time. The only thing that I would say is that originally I was going to make smaller ones. I didn't realise just how much they would spread during cooking.
So make sure you leave plenty of space between them when baking. I made a second batch – just to check, you know, how they would turn out if I did make them smaller. Just as good it transpires – but according to my taste testers the bigger ones were 'better' – when question as to why…………………………well they were bigger!!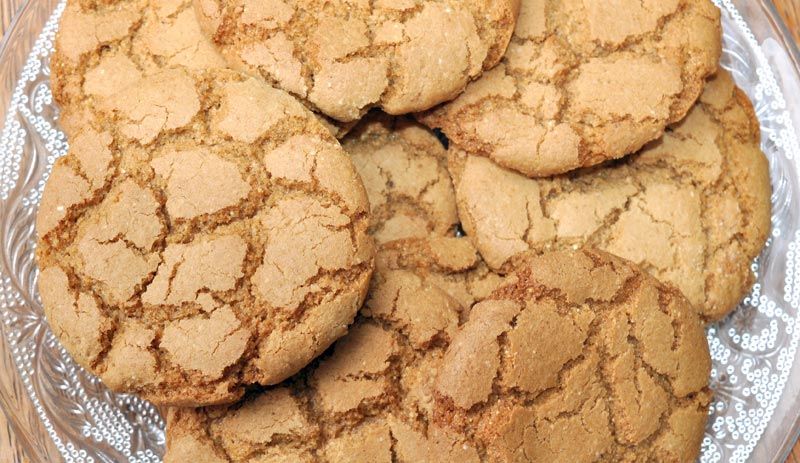 This recipe makes 20 big or 40 small ginger nuts. If you do decide to make the smaller ones just knock 2 mins off the cooking time. So bake them for 6 mins instead of 8 mins.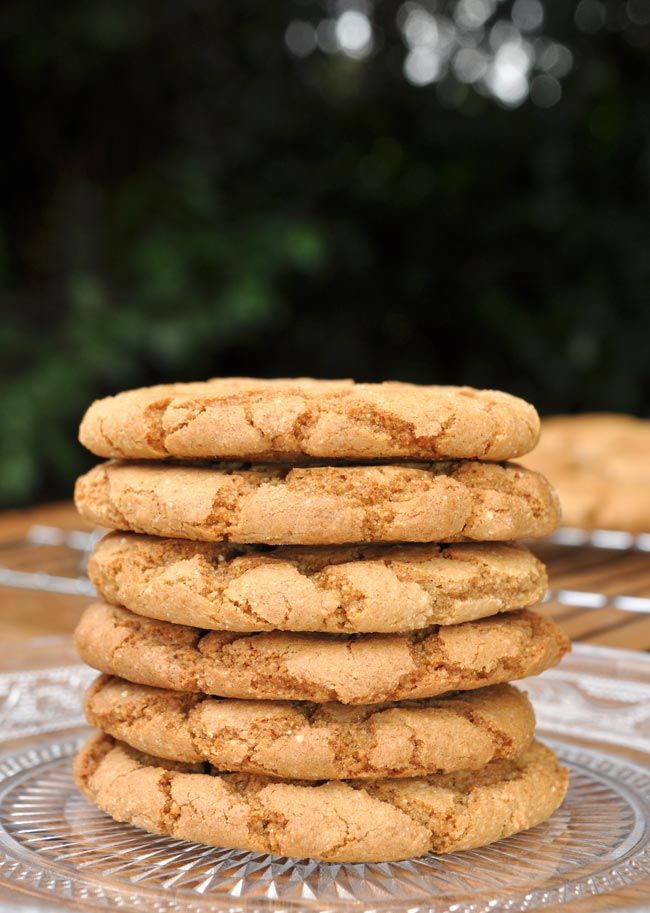 To keep them crunchy you will need to put them into an airtight container as soon as they have cooled. If you leave them out they will soften overnight. I must say the crunchy ginger nuts are absolutely delicious but, for me, the softened ginger nuts are out of this world. They melt in the mouth with just the slightest crunch on the outside – biscuit perfection. Be sure to try them both ways. ;)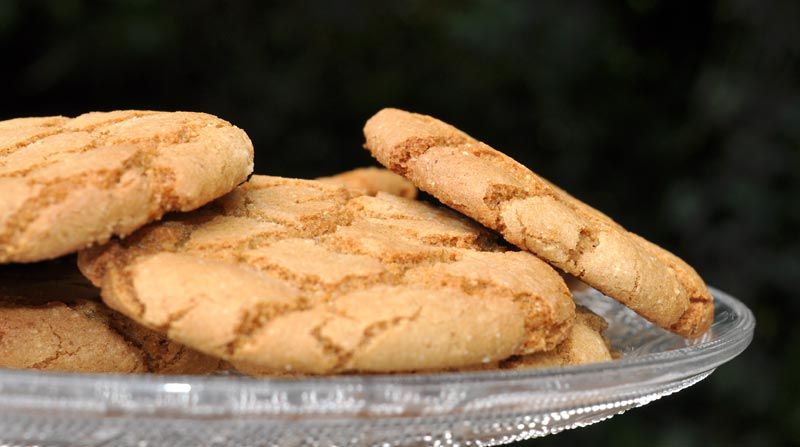 So here goes – happy baking! :)
Giant Ginger Nuts
Prep Time: 10 mins Bake Time: 8 mins
Makes: 20 Biscuits
Ingredients:
¼ Cup Coconut Oil – at room temperature
½ Cup Powdered Coconut Sugar
¼ Cup Maple Syrup
½ Cup Almond Flour
¼ Cup Tapioca Flour
¼ Cup + 2 tbsps. Rice Flour
1 tsp. Ground Ginger
1 tsp. BiCarb
½ tsp. Baking Powder
1 tbsp. Non-Dairy Milk
Instructions:
1) Preheat the oven to 200˚C
2) Cream together the coconut oil, coconut sugar and maple syrup.
3) Stir in the almond flour, tapioca flour, rice flour and ground ginger until thoroughly combined.
4) Stir in the bicarb and baking powder. Add the non-dairy milk and stir until a malleable dough forms.
5) Shape into rounds (approx. 1 tbsps of dough each) and place on a lined baking tray with plenty of space between. Bake in the oven for 8 mins.
6) Remove from the oven and allow to cool. These will come out of the oven soft but will firm when cooled. Once cooled store in an airtight container.