Laura's Naturally Sweet Blog
Psssst...............looking for naturally sweet, healthy, deliciously moreish cakes? You've come to the right place!
Double Chocolate Cookies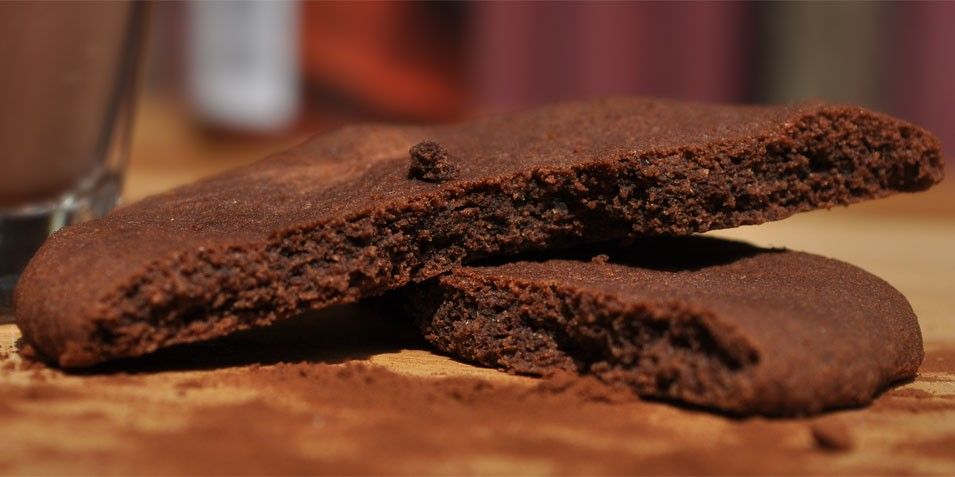 Double the chocolate – double the fun – of course!!! You see I have these chocolate drops in the fridge. It's not like I need to use them up, I mean after all there is always a place for chocolate drops (I like to take a pack with me to the cinema.)

However, I do need to bake some double chocolate cookies and there is no better time than when I have a ready made pack of chocolate drops in the fridge. (Just in case you need it I've put the recipe for dark chocolate orange drops below.)

These double chocolate cookies are super easy to make – you literally need one bowl mix it all together, bake for 10 mins and tah dah!!! They are always welcome in my house and taste even better than shop ones! This is a basic double chocolate super yummy cookie but feel free to mix up the flavours.

Really add anything you fancy along with the chocolate drops – hazelnuts, brazil nuts, orange oil, mint flavouring (just make sure you make mint chocolate drops for this one!!!!).

Oooooo I just thought that a black forest version of this would be pretty awesome too (I'll try that out and post the recipe!!!) These cookies are literally melt in your mouth delicious. Perfect………………..anytime.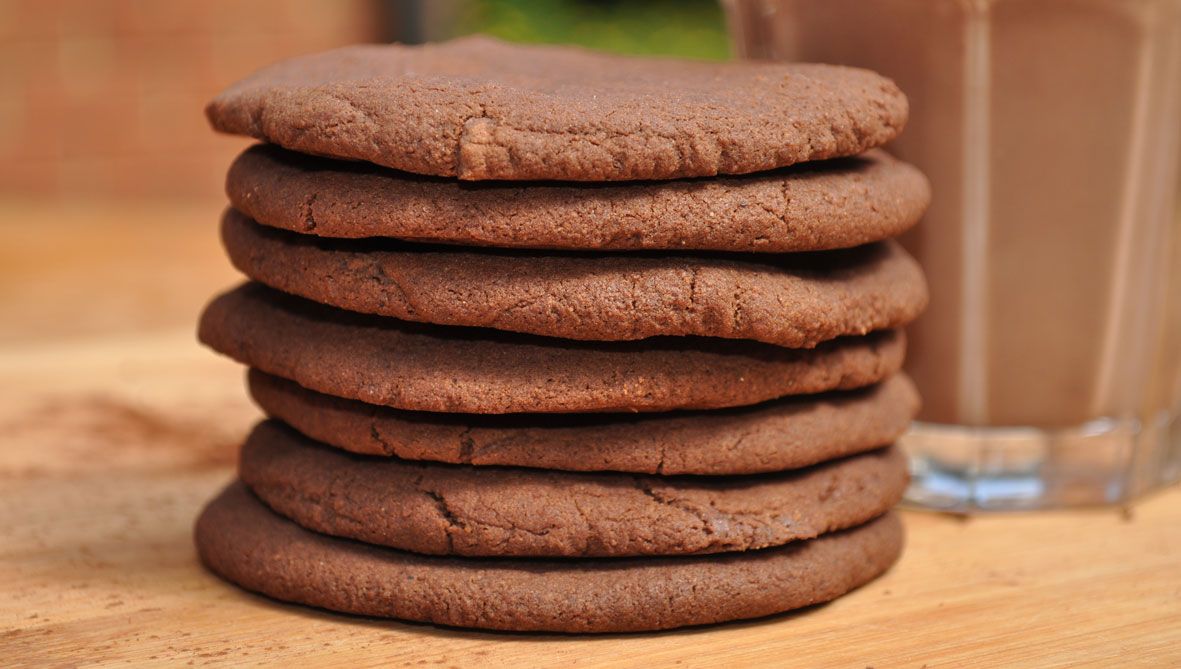 Prep Time: 10 mins Bake Time: 10 mins
Makes 18 Biscuits
Ingredients:
½ Cup Coconut Sugar
¼ Cup Maple Syrup
½ Cup Coconut Oil
2 tbsp. Soya Milk
1 tsp. Vanilla Extract
½ Cup Rice Flour
½ Cup Almond Flour
¼ Cup Tapioca Flour
¼ Cup + 2 tbsps. Cocoa Powder
1 tsp. BiCarb
1 tsp. Baking Powder
½ Cup Chocolate Drops
Instructions:
1) Preheat the oven to 170˚C .
2) Cream together coconut sugar, maple syrup, coconut oil, soya milk and vanilla extract.
3) Fold in the rice flour, almond flour, tapioca flour, cocoa powder, bicarb and baking powder.
4) Stir in chocolate drops.
5) Use a 1 tbsps. measuring spoon to scoop out cookie dough. Flatten into rounds.
6) Bake in the oven for 8 mins. They will be soft when they first come out of the oven leave them to cool on the baking tray for 30 mins before transferring to a wire rack.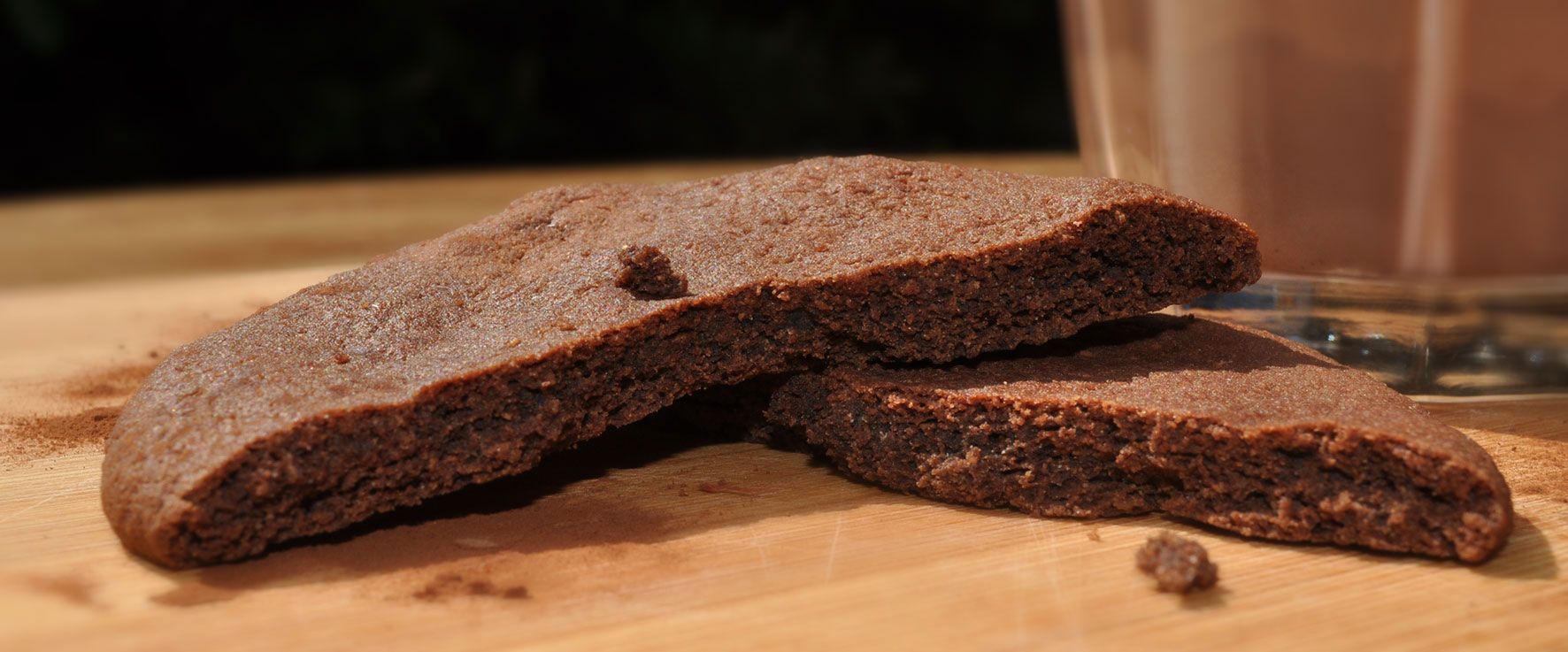 Prep Time: 10 mins
Makes approximately 300 drops
Ingredients:
8 tbsp. Cocoa Butter
¼ Cup Cocoa Powder
½ Cup Coconut Sugar
2 tbsps. Cashew Nut Butter or you can make your own - recipe here :)
2 tbsps. Coconut Oil
1 tbsp. Maple Syrup
1 tsp. Orange Oil
Instructions:
1) Melt the cocoa butter in a bowl over a saucepan of boiling water.
2) Remove from heat and mix in the cocoa powder and coconut sugar.
3) Add all the other ingredients and stir until smooth.
4) On a sheet of waxed paper use a 1/8 tsp to spoon out the mini chocolate drop.
5) Set overnight (or if you're in a hurry pop them in the fridge for 2-4 hrs.)