Laura's Naturally Sweet Blog
Psssst...............looking for naturally sweet, healthy, deliciously moreish cakes? You've come to the right place!
Sticky Coffee Cupcakes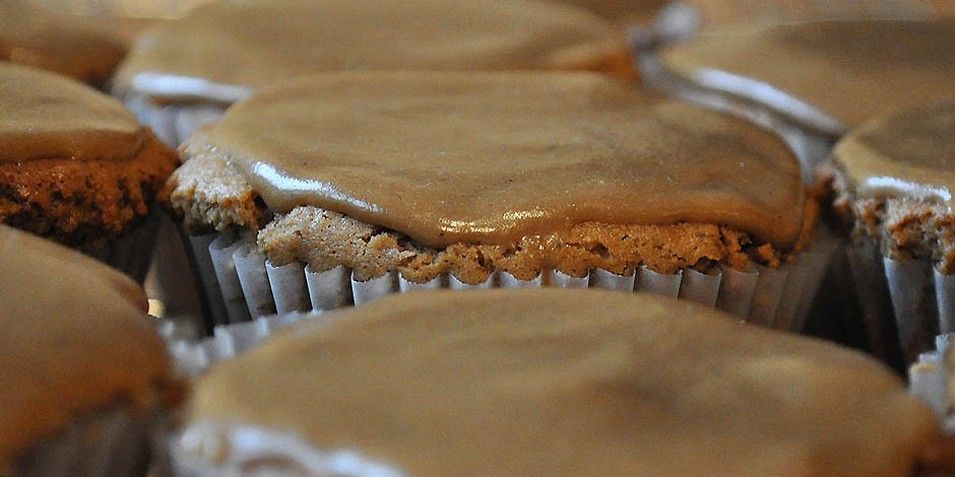 As far back as I can remember coffee cakes were my Dad's favourites. Everytime my Mum asked him what he wanted as a cake for his birthday his reply would always be the same 'coffee!' When I first started healthy baking I promised myself that I would figure out a healthy coffee cake for him.

So when I decided to have a go at my first cupcake it had to be coffee. The cashew nut butter mixed with the maple syrup and coconut in these makes them like sweet sticky caramel coffee toffee cakes (imagine my difficulty naming them!!!)

They really do have to be tried to believe just how delightful they taste – especially once topped with lashings of my coffee frosting.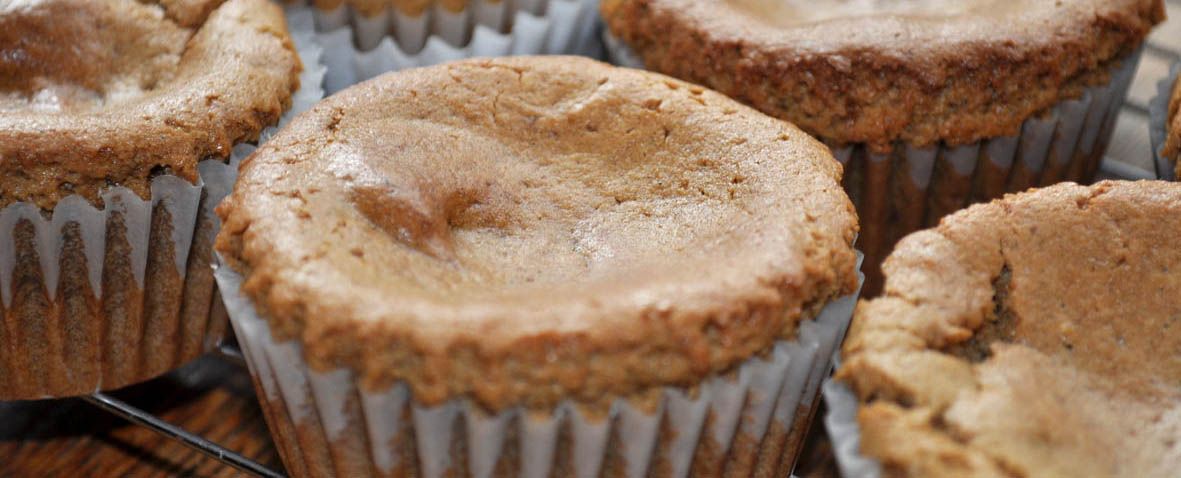 The perfect treat for everyone (especially Dad's – or anyone really) who loves coffee cakes!
Prep Time: 10 mins Bake Time: 20 mins
Makes 12 Cupcakes
Ingredients:
½ Cup Maple Syrup
½ Cup Coconut Sugar
½ Cup Coconut Oil (melted)

½ Cup Cashew Nut Butter or you can make your own - recipe here :)
1 tsp. Vanilla
2 tbsp. Instant Coffee
¾ Cup Almond Flour
¼ Cup Arrowroot Powder
1 tsp. Baking Powder
¼ tsp. Bicarbonate of Soda
Instructions:
1) Preheat the oven to 170˚C
2) In a kenwood chef/kitchen aid or by hand mix the maple syrup, coconut sugar, coconut oil, cashew nut butter, vanilla and coffee.
3) Add the remaining ingredients and mix until smooth – the mix should be dropping consistency.
4) Spoon into cupcake cases and bake in the oven for 20 mins until golden brown.
5) Remove from the oven and cool for 10 mins before removing from the tin and placing on a wire rack.
6) Once cool top with Coffee Frosting.

Prep Time: 2 mins
Makes approx. 2 Cup
Ingredients:
½ Cup Cashew Nuts Soaked for 4-8hrs
1 tbsp. Coffee
1 tsp. Vanilla
½ Cup Coconut Sugar
1 tbsp. Maple Syrup
1 tbsp. Coconut Oil (melted)
Instructions:
1) Blend all the ingredients together until completely smooth.
2) Immediately use a knife to spread onto the top of your cupcakes.
3) Leave to set for 30 mins.