Laura's Naturally Sweet Blog
Psssst...............looking for naturally sweet, healthy, deliciously moreish cakes? You've come to the right place!
Giant 'Caramac' Chocolate Buttons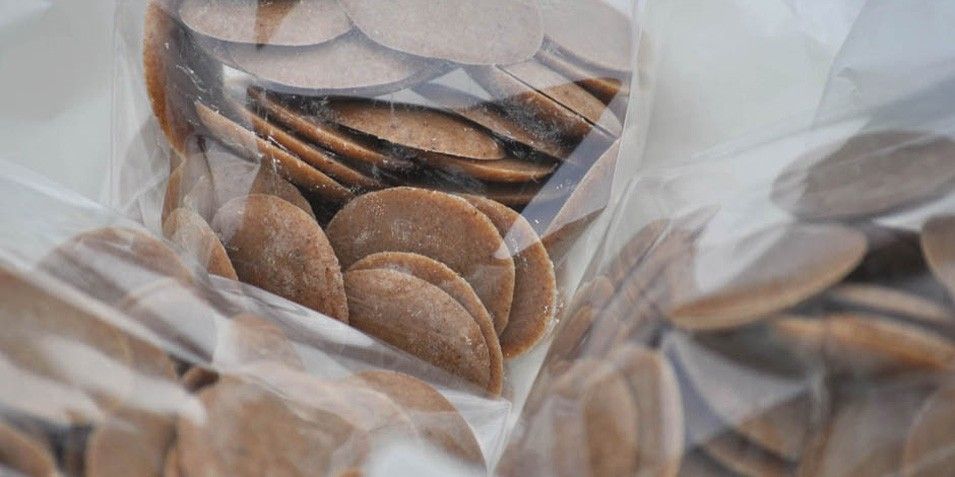 Caramel, no chocolate, no caramel, chocolate, caramel, chocolate – hey wait - why not have both?

I was always fascinated by Caramac growing up. It was like chocolate but tasted of caramel. I hadn't thought of it for years. I hadn't considered the possibility of making a healthy refined sugar free version but one day I was playing around with ideas for white chocolate when I decided to test it out with coconut sugar and BAM there it was, the flavour that I remembered – Caramac.
And what's more I just love the sweet caramel flavour of these chocolate buttons.
However, I quickly discovered it wasn't just me that loved them. Heads up - these giant 'Caramac' buttons are totally moreish – you have been warned. If you wish to consume all some any of them yourself, hiding them is not just an important consideration it is essential!!!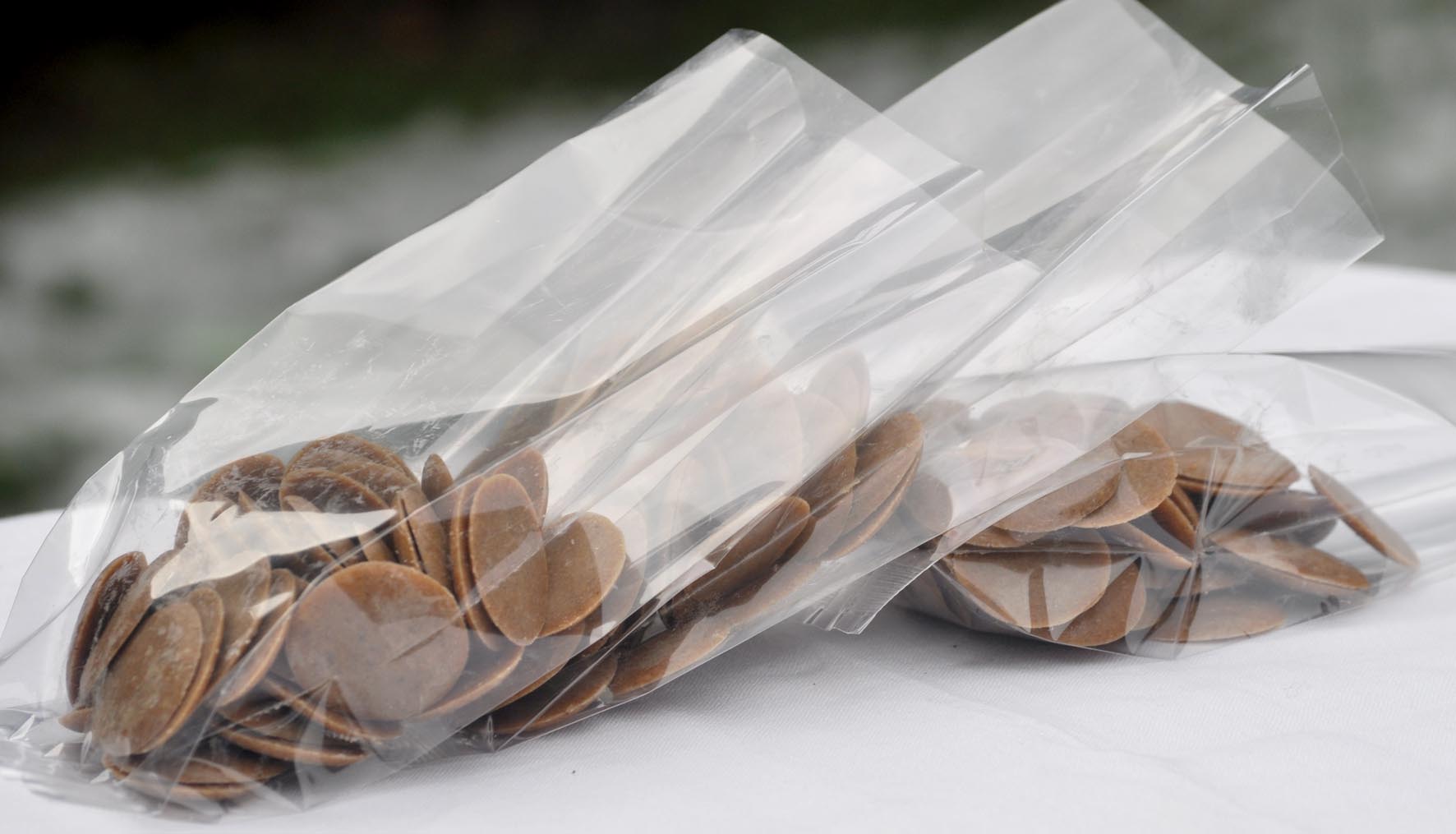 Prep Time: 10 mins
Makes approximately 150 drops
Ingredients:
6 tbsp. Cocoa Butter
½ Cup Cashew Nut Butter or you can make your own - recipe here :)
1 Cup Coconut Sugar
1 tbsps. Arrowroot Powder
2 tbsps. Coconut Oil
1 tbsp. Vanilla Extract
1 tbsp. Maple Syrup
Instructions:
1) Melt the cocoa butter in a bowl over a saucepan of boiling water.
2) In a separate bowl mix together the coconut sugar and cashew nut butter.
3) Add the melted cocoa butter and stir it in slowly.
4) Add all the remaining ingredients and stir until smooth.
5) On a sheet of waxed paper use a ½ tsp to spoon out the giant chocolate drops.
6) Leave to set overnight (or if you're in a hurry pop them in the fridge for 2-4 hrs.)