Laura's Naturally Sweet Blog
Psssst...............looking for naturally sweet, healthy, deliciously moreish cakes? You've come to the right place!
Sweet Refreshing Raspberry Sorbet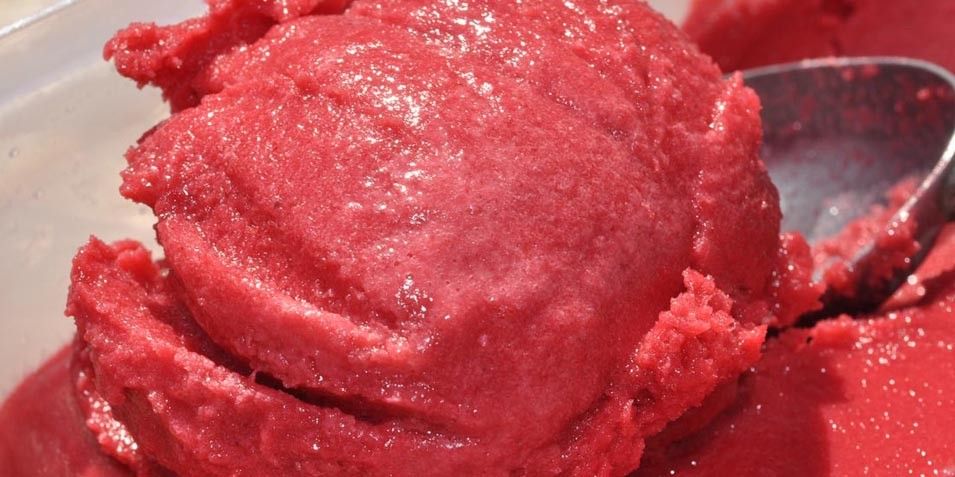 I woke up one morning to a glorious sunny day. As the sunshine streamed through my window sending a golden glow across the carpet I felt the promise of summer in the air.


Yes I'm in England, a country famed for its April showers and winds so this weather, right now, is this is relatively unusual. I quickly checked the weather forecast only to find the promise of a cold snap at the weekend – just five days away.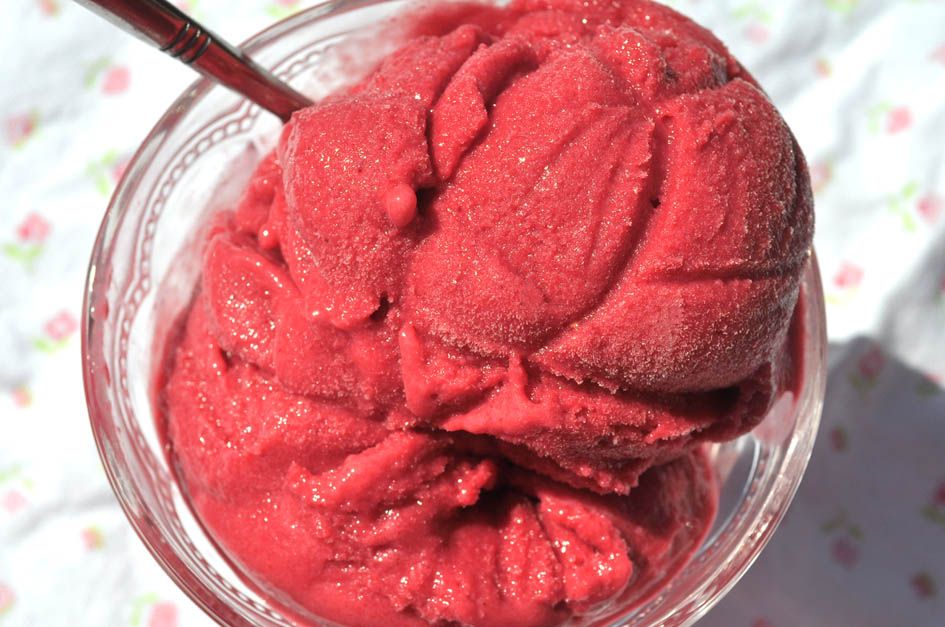 Still in that moment it didn't matter. Apart from the fact that there is commonly an 80% chance that the weather forecast is wrong, right now the sun was shining spreading it's warmth with the promise of lazy days ahead spent by the river or on the beach.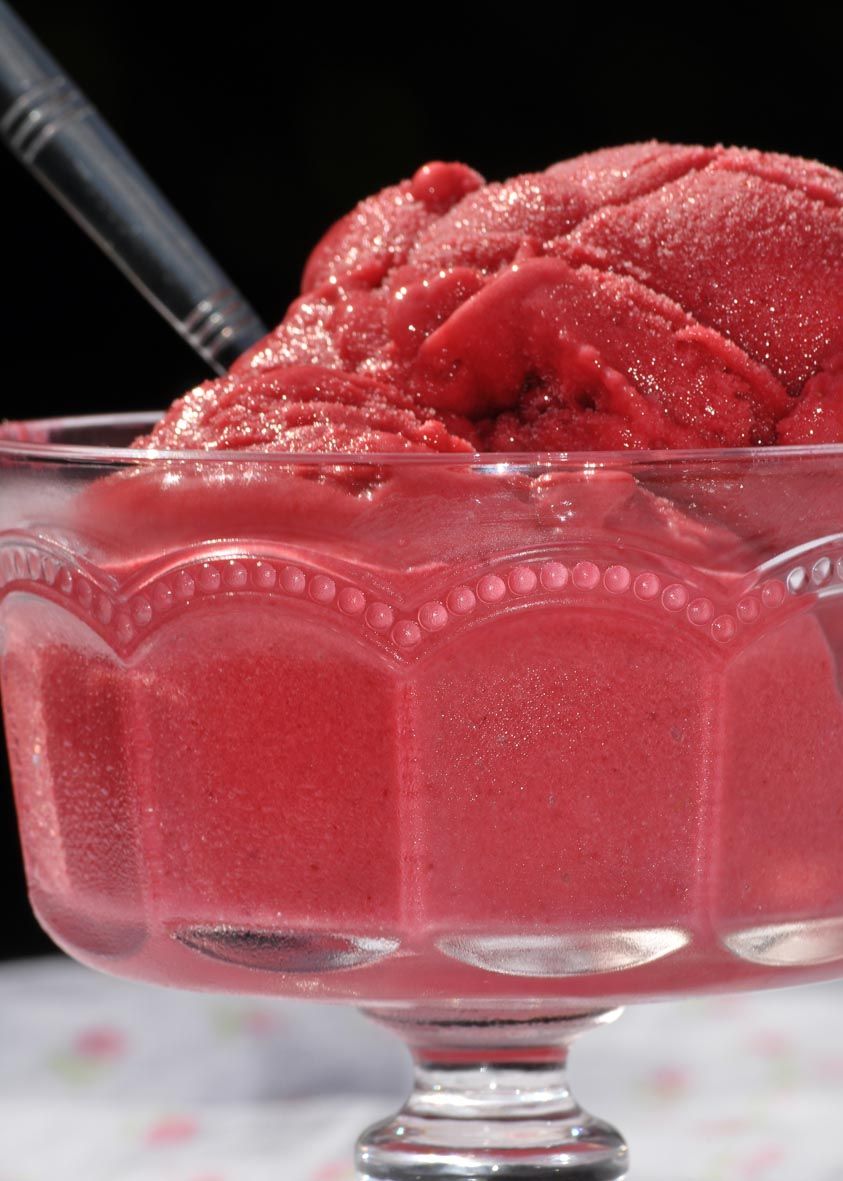 Nothing is better on those hot lazy days than the cool, refreshing taste of sorbet – so with the blind belief that if I made this deliciously cooling treat maybe, just maybe, our burst of summer would last a couple of days longer I went ahead.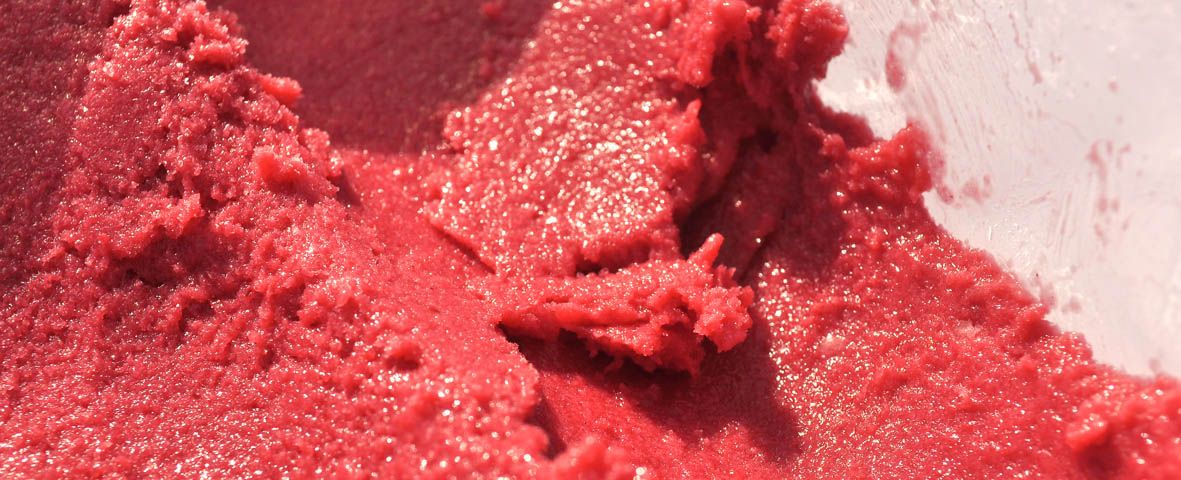 I would just like to note that today is Saturday – nearly a week on. The birds are singing in the trees, it hasn't rained all week, the air in fresh and the sun has got his hat on. :)
Here's to it lasting………………
Prep Time: 10 mins Freeze Time: 24-28 hrs
Makes 8 -10 Scoops
Ingredients:
6 Cups Raspberries (approx. 700g)
1 Cup Coconut Milk
1 Cup Honey
1 Tsp Xanthan Gum
Instructions:
1) Blend together all the ingredients until completely smooth.
2) Use a sieve to remove the raspberry seeds.
3) Place in a tub in the freezer overnight.
I don't have an ice cream maker so here is what I do to create really smooth creamy sorbet.
Once the mix has cooled thoroughly place in the freezer overnight. The next day, once the sorbet is frozen completely, remove from the container and chop into pieces. Place into a blender and blend until smooth. The mix should be a bit like soft whip. When you're finished place back in the freezer for 4 -8 hours before serving.
4) Serve and enjoy the sunshine.