Laura's Naturally Sweet Blog
Psssst...............looking for naturally sweet, healthy, deliciously moreish cakes? You've come to the right place!
Salted Caramel Chocolate Cupcakes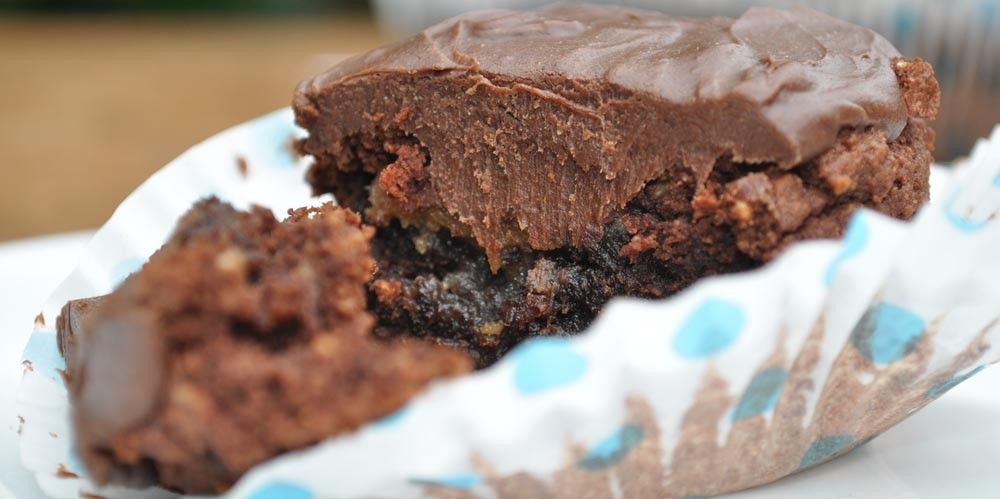 Happy Father's Day to all you Dads out there! These sweet, sticky, absolutely decadent cupcakes are the perfect treat for any Dad on Father's day. My Dad is sure getting a box of them…….shhhhhhhhhh it's a secret! ;)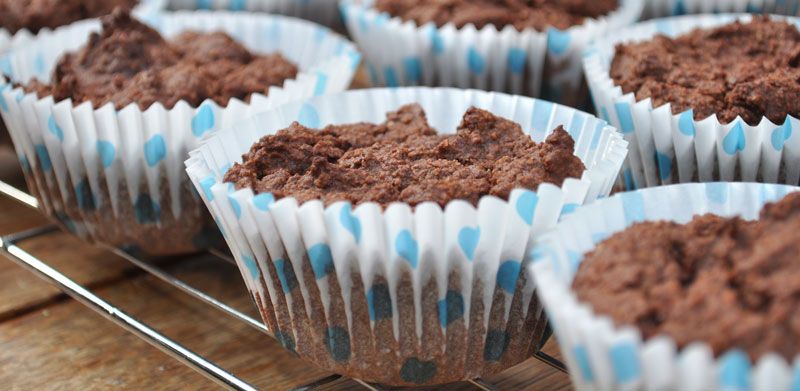 This project started when a friend asked me if I could make her Dad a box of cupcakes for Father's Day. I sifted through many ideas to find the perfect Father's Day cupcake. I knew he loved salted caramel (the salted caramel cheesecake had been his suggestion) and what guy doesn't love chocolate? Certainly not my Dad!!!

So I started working on this recipe and wow, there really are no words for just how delectable they turned out.

The chocolate cake is light and moist, the caramel rich, sweet and delicious – the perfect pairing.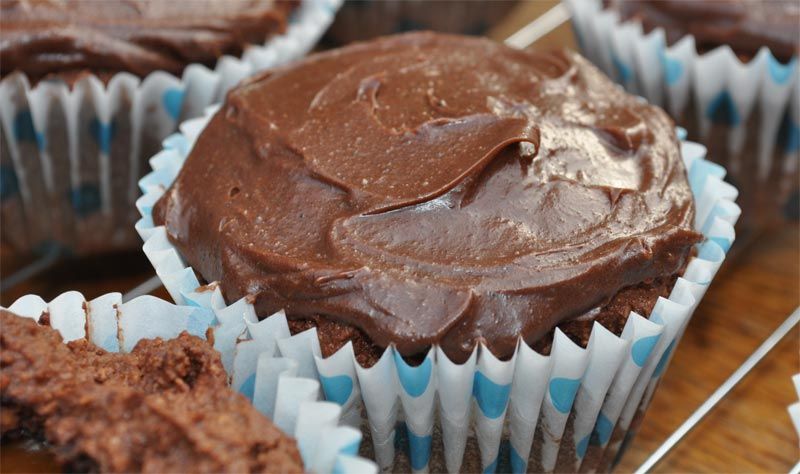 I wasn't sure how the chocolate frosting would turn out. Frostings are always tricky when you don't use white sugar but I altered my basic chocolate recipe a little and added ½ cup of soya milk and wow. I couldn't believe how amazingly well it worked out.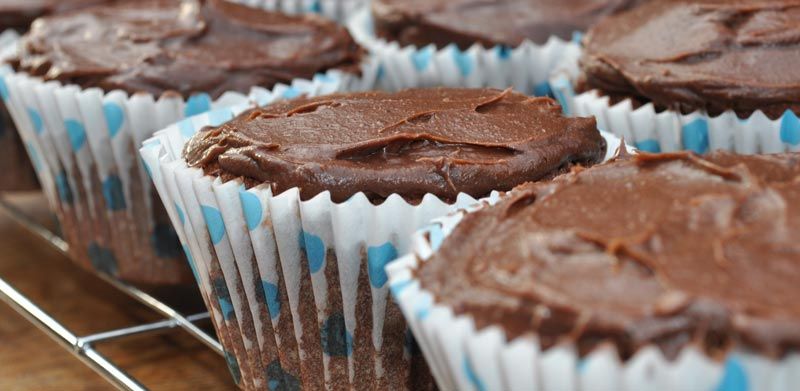 The taste was delicious; it set making it transportable but stayed a little like whipped chocolate. In fact it was so yummy that I think I could have sat down and eaten through it with a spoon – but I didn't want two disappointed Dads on Father's day!!!!!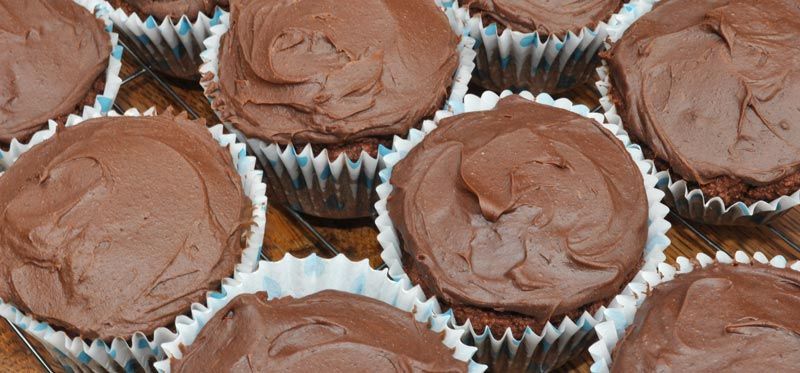 I was so happy with the results that I ended up making two more batches for a friend's party tomorrow night!! :)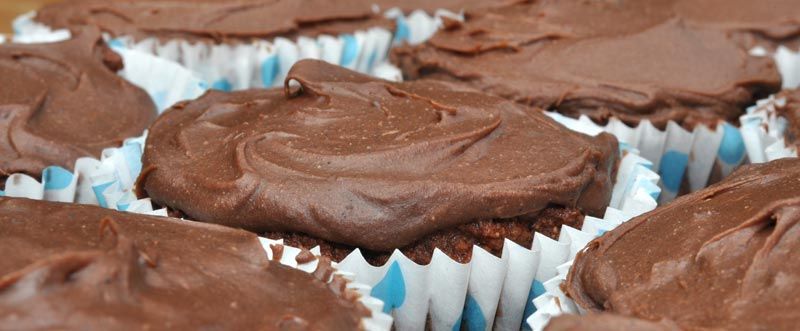 Happy baking – (Dads – happy eating!! ;))
Salted Caramel Chocolate Cupcakes
Prep Time: 35 mins Bake Time: 35 mins Set Time: 30 mins
Makes 12 Cupcakes
Ingredients:
Cupcakes:
¼ Cup Coconut Oil (melted)
½ Cup + 2 tbsps. Soya Milk
¾ Cup Coconut Sugar
¾ Cup Almond Flour
¼ Cup Cocoa Powder
½ Cup Ground Almonds
2 Flax Eggs (2 tbsps. ground flax seeds whisked with 4 tbsps. warm water)
2 tsps Baking Powder
A tiny pinch of Himalayan Salt
Salted Caramel Filling:
¼ Cup Powdered Coconut Sugar
½ Cup Maple Syrup (divided into to ¼ cups)
¼ Cup Coconut Oil (melted)
1/8 tsp. Himalayan Salt
Chocolate Frosting:
4 tbsps. Cocoa Butter
½ Cup Powdered Coconut Sugar
¼ Cup Cashew Nut Butter

1 tsps. Powdered Vanilla
1 tbsp. Coconut oil (melted)
2 tbsps. Maple Syrup
3 tbsps Cocoa Powder
¼ Cup Soya Milk
Instructions:
Cupcakes:
1) Preheat the oven to 170˚C
2) In a kenwood chef/kitchen aid cream together the coconut oil, soya milk and coconut sugar.
3) Add the remaining ingredients and mix until smooth – the mix should be dropping consistency.
4) Spoon into cupcake cases and bake in the oven for 23-25 mins.
5) Remove from the oven and cool for 10 mins before removing from the tin and placing on a wire rack.
Salted Caramel Sauce:
6) For the salted caramel sauce add the powdered coconut sugar, ¼ cup of maple syrup and the coconut oil in a saucepan and place on a medium heat for two minutes.
7) The mix will start to bubble quite quickly turn down to a simmer for a further three minute.
8) Remove from the heat and immediately stir in the other ¼ cup of maple syrup and the salt and set on one side to cool.
Chocolate Frosting:
9) Melt the cocoa butter in a bowl over a saucepan of boiling water.
10) In a separate bowl mix together the powdered coconut sugar, cashew nut butter, soya milk and powdered vanilla.
11) Slowly add the cocoa butter stirring all the time.
12) Add all the other ingredients and stir until smooth.
13) Leave to cool until spreadable.
Assembly:
14) With a knife cut a circle in the centre of each cupcake and scoop it out.
15) Fill the hole with the salted caramel – it should take about 2 tsps.
16) Leave to set for about 10 mins and then cover the top with the chocolate frosting.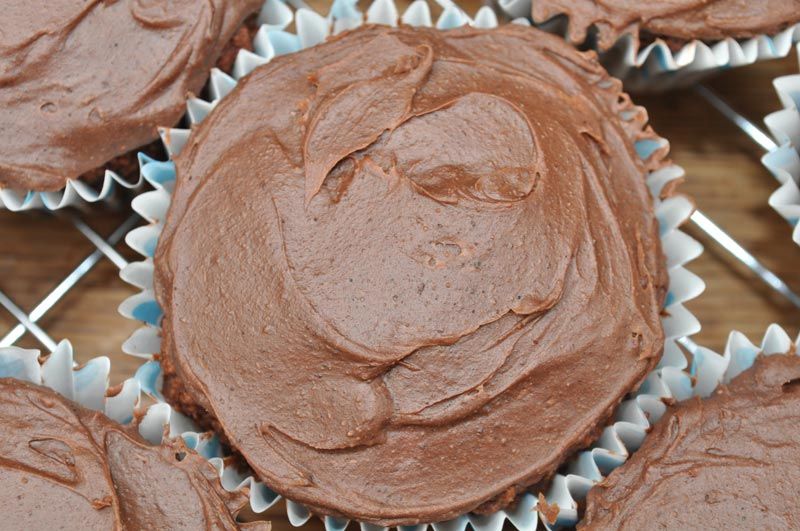 You might have some left over salted caramel but trust me there are no end of uses for it. Another batch of salted caramel chocolate cupcakes, salted caramel cheesecake, apple caramel slice or simply lavished over ice cream to mention but a few!!! :)