Laura's Naturally Sweet Blog
Psssst...............looking for naturally sweet, healthy, deliciously moreish cakes? You've come to the right place!
Raspberry and Orange Cupcakes with an Orange Buttercream Frosting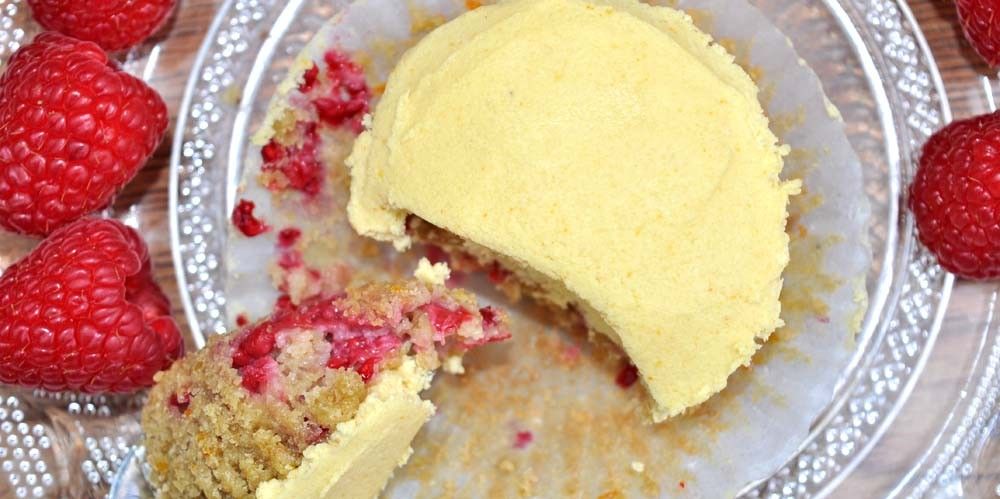 Fruity, moist and absolutely delicious these are an extra special treat – perfect for Easter.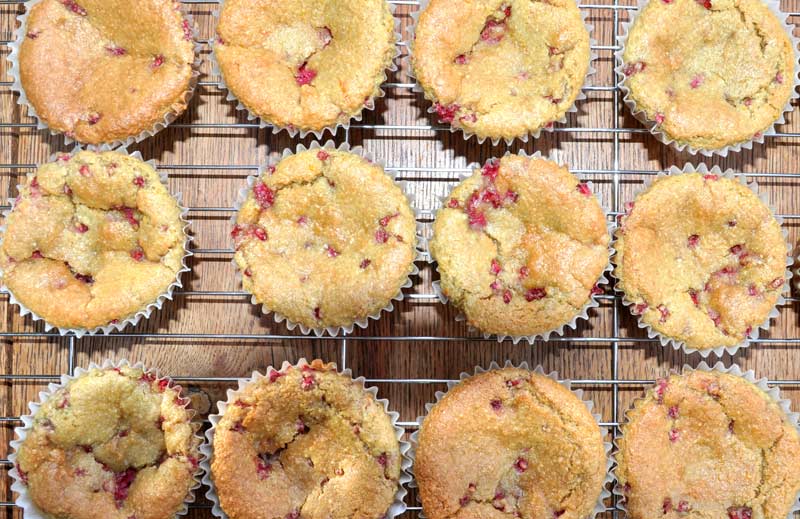 I love the change between Christmas and Easter. I mean as much as I love the cold frost of a winter morning nothing beats the warmth of the sun on your skin.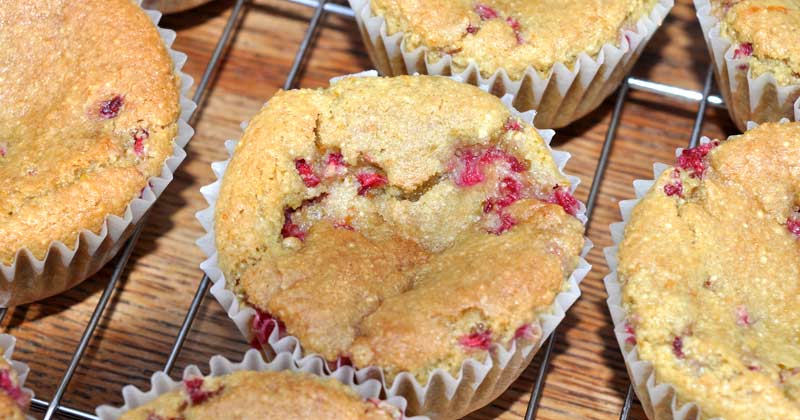 This year the change from winter to spring seemed to happen overnight – and if I hadn't known by the green trees, beautiful flower blossom my niece keeps pointing out to me, or the fact I no longer need a coat when I leave the house in the mornings - the beautiful deep red raspberries that started to appear on the shelves would sure have given it away.

They are just perfection – so moist, plump and juicy I can't resist. I've always loved oranges and raspberries together – so what could be a better partnership for Easter cupcakes!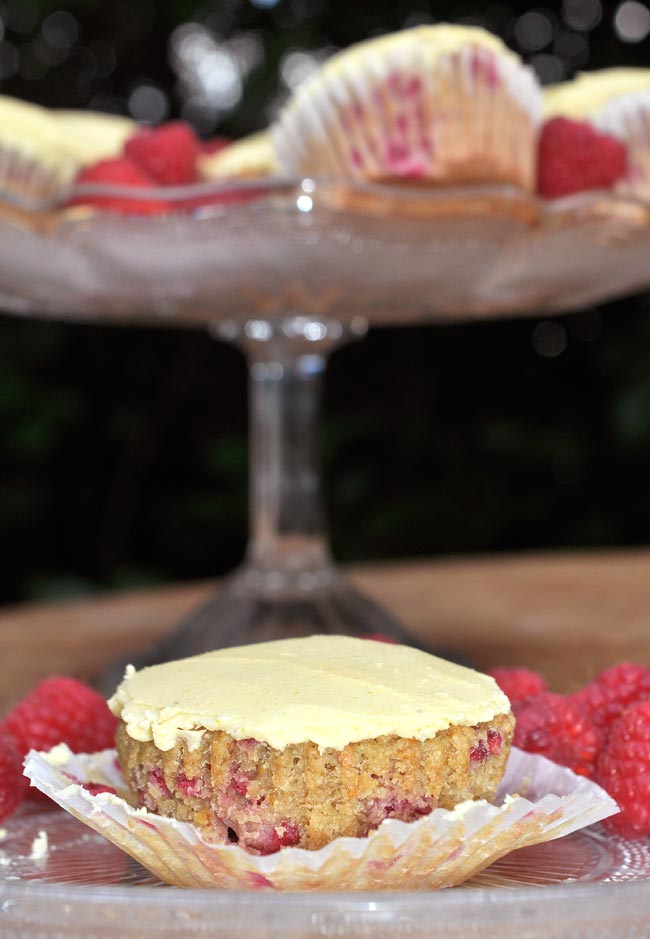 Now I must admit that the first recipe I tried out for these was not my most successful – and by not my most successful I mean that it sunk to the pan!!!!!! They tasted out of this world, incredibly delicious – and amazing every last one got eaten - but the recipe sure needed a little tweaking! However just a small adjustment later and they were perfect. Light, fluffy and delectable – and most importantly they didn't sink at all!!!!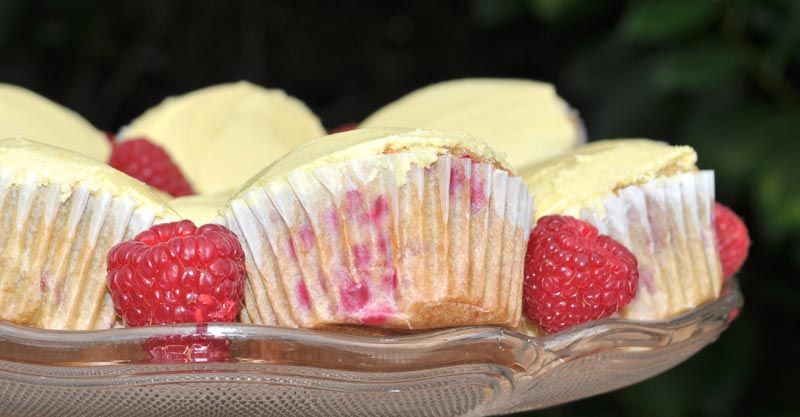 The perfect base for the buttercream frosting! The frosting is made with coconut oil so I would store them in the fridge – this will also extend the life of the cupcakes!!!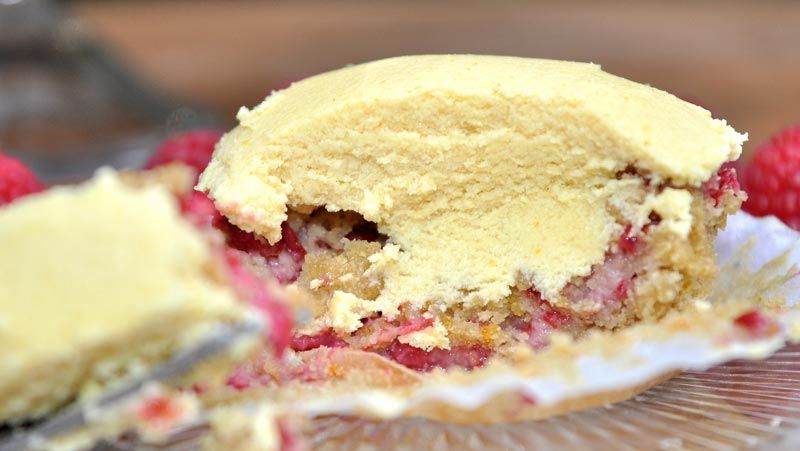 So let's get baking!!! :D
Raspberry and Orange Cupcakes with an Orange Buttercream Frosting
Prep Time: 20 mins Bake Time 25 mins Buttercream Set Time: 40 mins
Makes: 12 -16 Cupcakes
Ingredients:
½ Cup Coconut Oil – melted
¾ Cup Maple Syrup
½ Cup Ground Almonds
¾ Cup Almond Flour
¼ Cup Tapioca Flour
2 tbsps. Arrowroot Powder
1 Orange – Juice and Zest
1 tsp. Orange Oil
2 tbsps. Non-Dairy Milk
¼ Cup Non-Dairy Yoghurt
1 tsp. Baking Powder
½ tsps. BiCarb
1 Cup Raspberries
Orange Buttercream Frosting:
½ Cup Cashew Nuts – Soaked Overnight
¼ Cup Coconut Oil – Melted
1 Orange – Juice and Zest
1½ tsps. Orange Oil
¼ Cup Violife Cream Cheese
¼ Cup Maple Syrup
½ Cup Ground Almonds
Instructions:
1) Preheat the oven to 170˚C
2) Mix together the coconut oil, maple syrup and ground almonds until fully combined.
3) Beat in the almond flour, tapioca flour, arrowroot powder, orange juice, orange zest and orange oil.
4) Whilst continuing to beat the mix slowly add the milk.
5) Add the yoghurt, baking powder and BiCarb and beat until fully combined. Stir in the raspberries.
6) Spoon into the cupcake cases and place in the oven for 25 mins until a light golden brown.
7) Remove from the oven and cool for 10 mins before removing from the tin and placing on a wire rack.
Orange Buttercream Frosting
8) Blend all the ingredients together until completely smooth. Place in the freezer for about 40 mins. Remove from the freezer and whisk to create a light creamy buttercream frosting.
9) Once the cupcakes have cooled top with the frosting. For maximum life store in the fridge.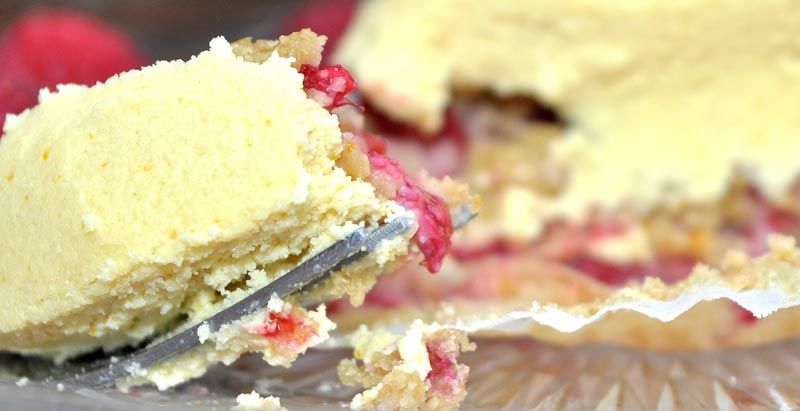 Liked this? Try these...................................................................................................