Laura's Naturally Sweet Blog
Psssst...............looking for naturally sweet, healthy, deliciously moreish cakes? You've come to the right place!
Peanut Butter Shortbread with Chocolate Drops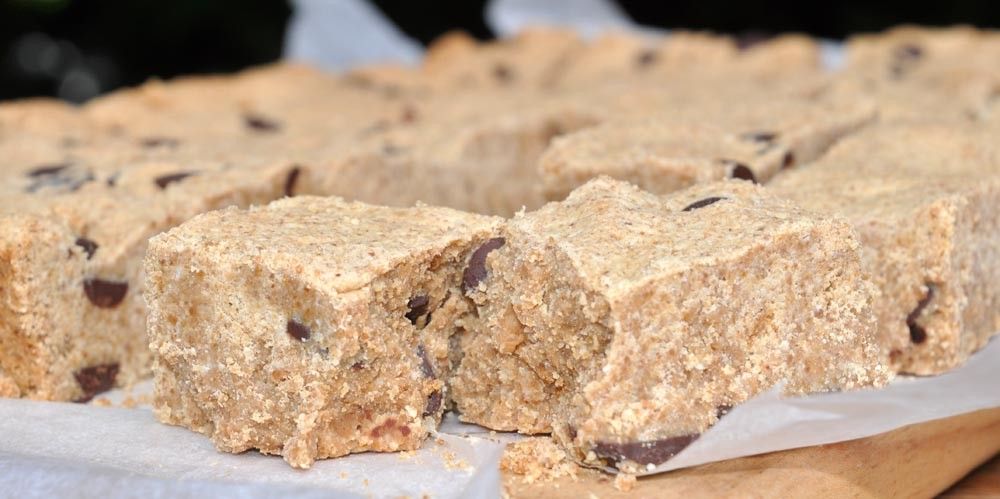 Light, crunchy, melt-in-the-mouth, little slices-of-heaven – there simply aren't enough words of delectableness to describe this awesome, super-easy-to-make slice.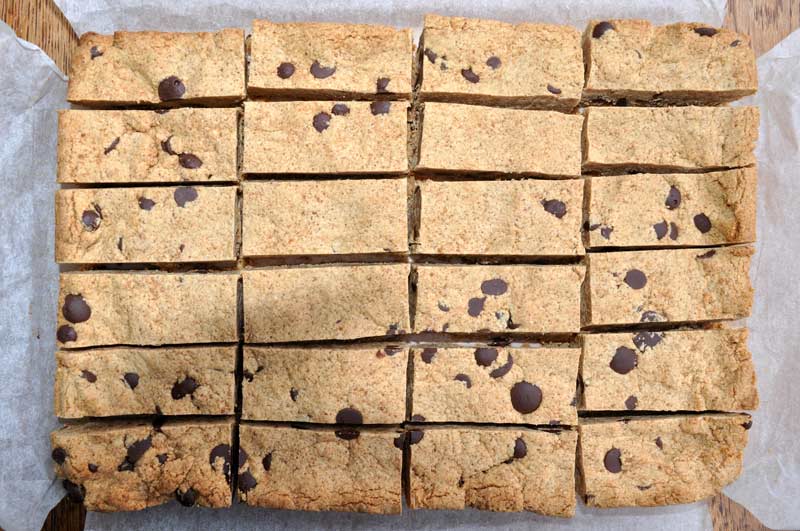 The only thing I can tell you for sure is every peanut butter lover you know will be reaching for a second slice - so be sure to bake an extra batch!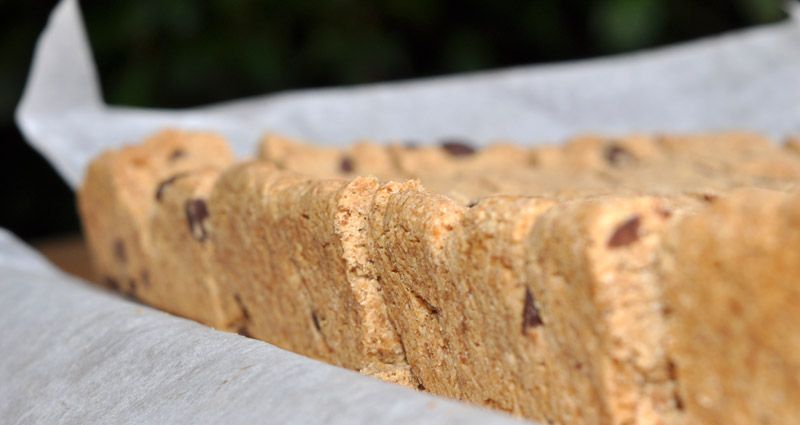 Peanut butter has to be one of my favourite food groups on the planet! You may have read last week about how amazing chocolate hazelnut is – and oh it is amazing – and how my office spend their afternoon indulging in Nutella on toast or in sandwiches. But always alongside the Nutella is the world's biggest tub of peanut butter – and it's a good peanut butter too!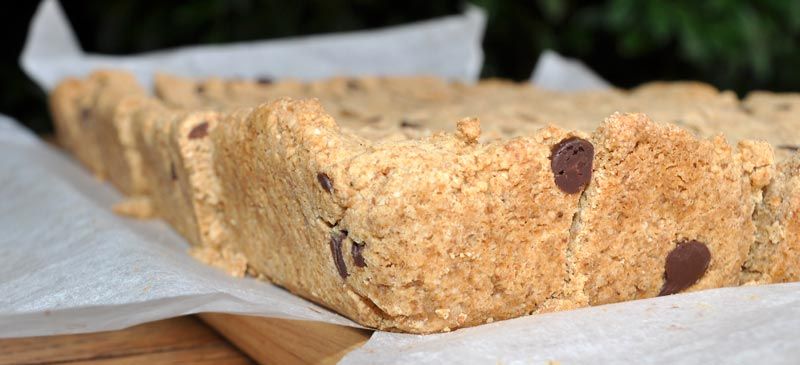 When I can't smell Nutella I can smell peanut butter – and when I can't smell peanut butter I can smell Nutella – it's not all bad!!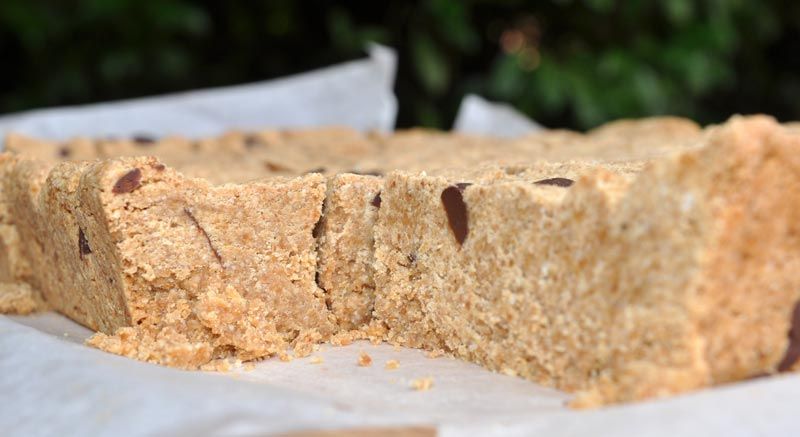 It does however make me crave food containing these ingredients and I have been known to take a moment in my lunch break to start jotting down idea.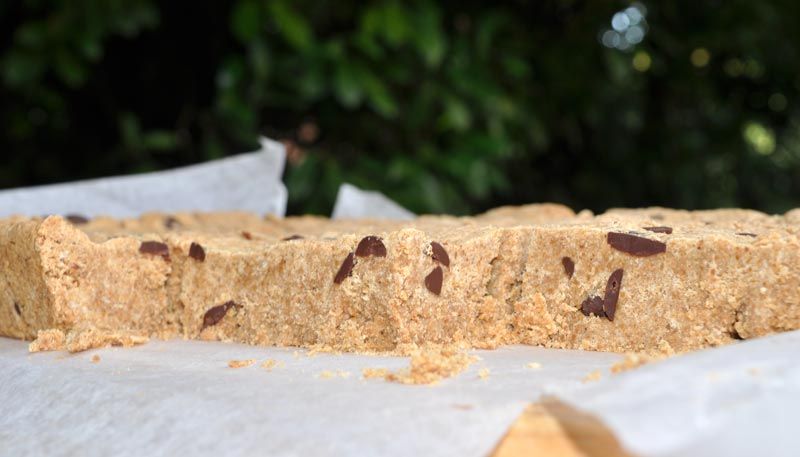 And there are so many of them it's sometimes difficult to know where to start. This one really is a melt-in-the-mouth experience – even more so than I had imagined.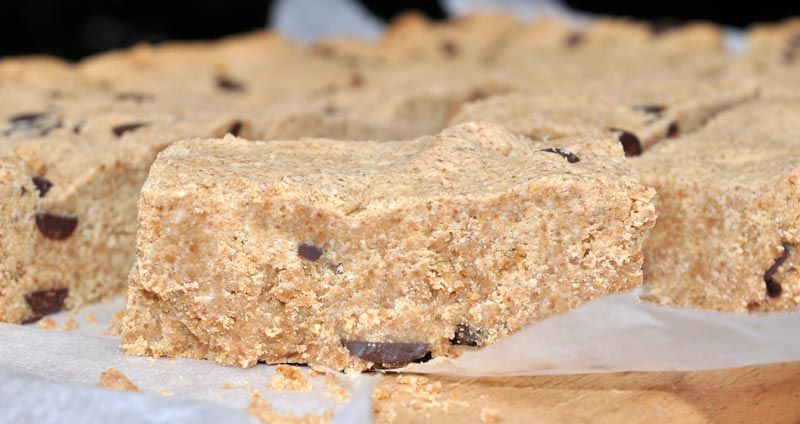 The combination is perfection and they travel so well I can keep one in my bag for those mid-afternoon cravings!!!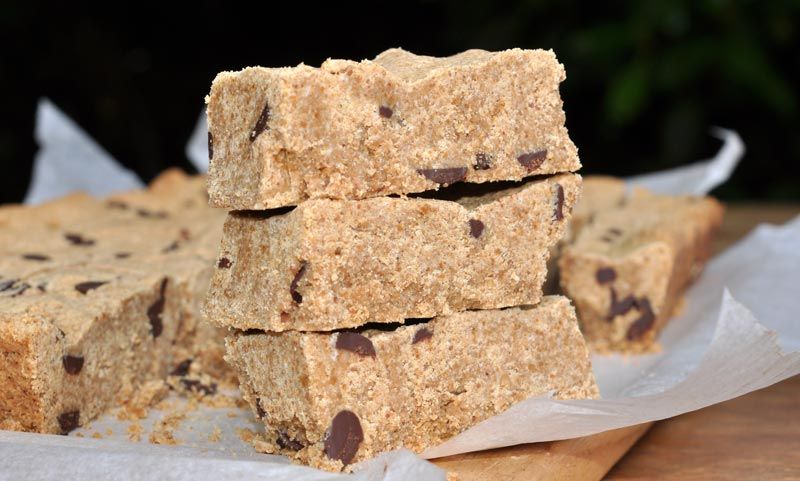 So grab a jar of your favourite peanut butter and let's get baking!! :)
Peanut Butter Shortbread with Chocolate Drops
Prep Time:10 mins                                     Bake Time 15 mins                       
Makes: 24 Slices                           
Ingredients:
¾ Cup Peanut Butter
½ Cup Coconut Oil - melted
1 Cup Powdered Coconut Sugar
1 tsp. Powdered Vanilla
2 tbsps. Maple Syrup
1 Cup Peanut Flour
¼ Cup Tapioca Flour
¼ Cup Buckwheat Flour
2 tbsp. Arrowroot Powder
½ tsp. Baking Powder 
½ Cup Chocolate Drops – I used these
Instructions:
     1)      Preheat the oven to 170˚C  
     2)      Combine the peanut butter, coconut oil, coconut sugar, vanilla and maple syrup together in a mixing bowl.
     3)      Add all the remaining ingredients and mix thoroughly.
     4)      Press the mixture into a 7"x11" lined baking tray.
     5)      Bake in the oven for 15 mins. It will be soft when it first comes out of the oven - leave it in the pan to cool before slicing into squares.