Laura's Naturally Sweet Blog
Psssst...............looking for naturally sweet, healthy, deliciously moreish cakes? You've come to the right place!
Mini Banana and Raisin Muffins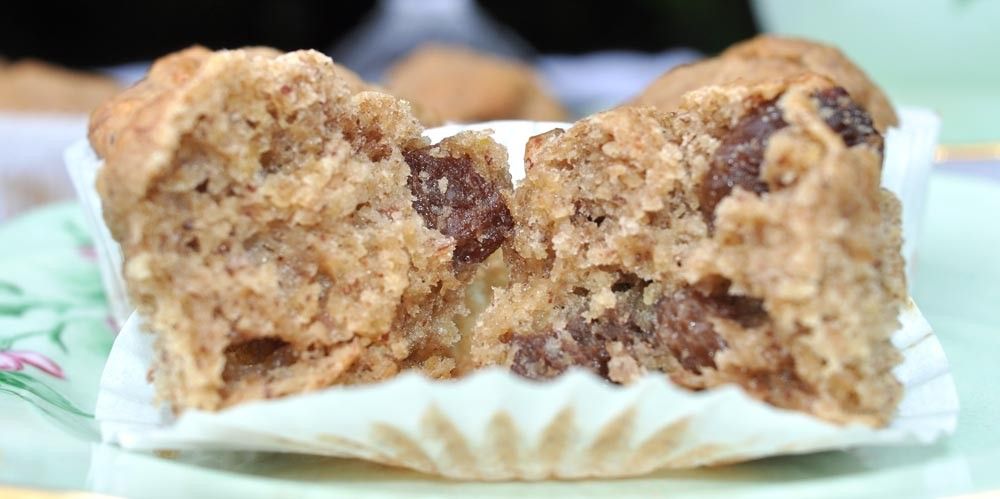 Light, delicious, fruity and oh so good for you – could you ask for anything else? These are a fantastic little treat that is absolutely the perfect size for toddlers.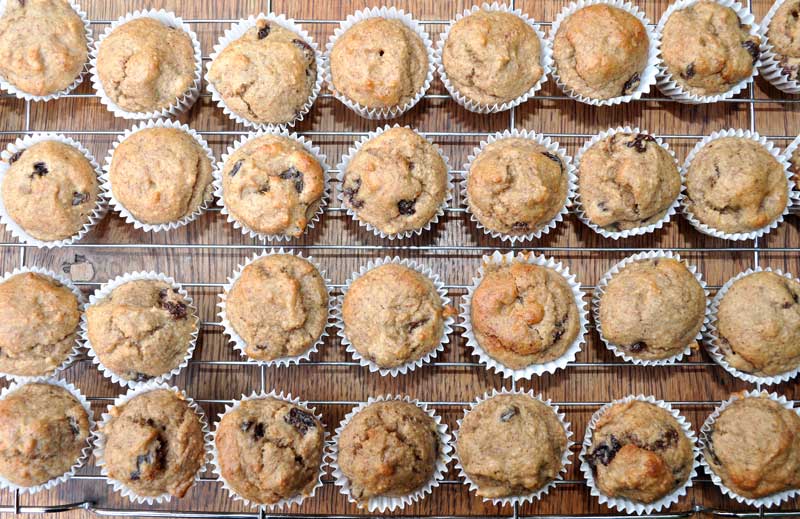 When my niece had just turned a year my sister asked if I could come up with a toddler friendly banana muffin for her.
The first batch I made full size and they were too big for her to get through – not that she minded sharing with Mummy - but this is when I figured that mini muffins would, of course, be perfect.

That was the origins of this recipe but I soon realised how good they would be for any children, big or small, or indeed adults, big or small, looking for a healthy treat.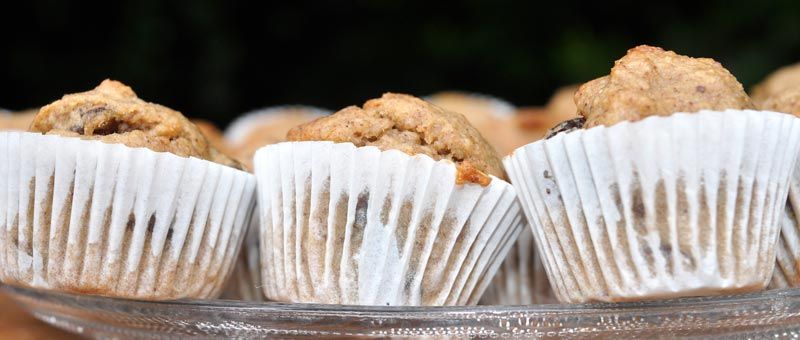 They are firm enough to travel well whether it is for a picnic, emergency snack or school lunch at any time of year!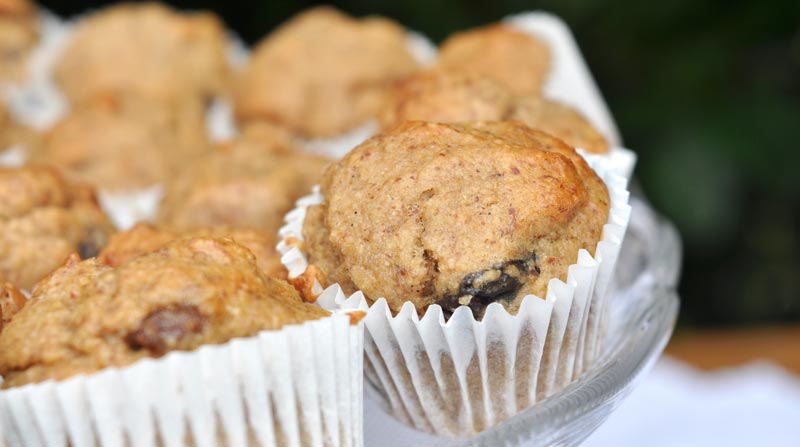 I made them with almond butter, which makes them super yummy and super healthy but I know a lot of schools are being cautious about anything with nuts in. If this is the case where you are swapping the almond butter out of coconut oil still makes a scrummy, delightful, healthy cake for tiny little hands!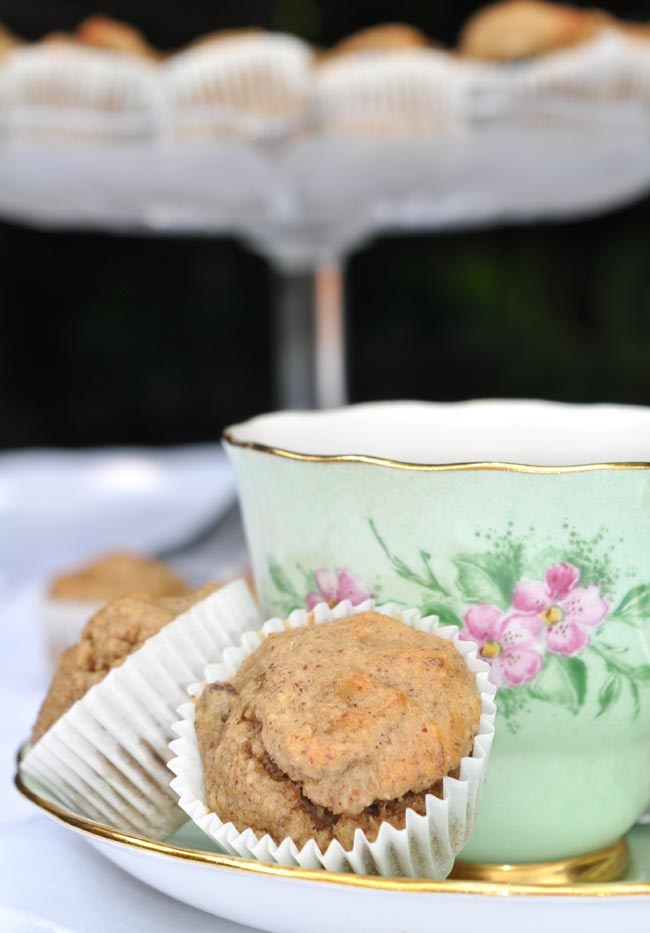 My niece's has just received from her grandparents a beautiful tea service. Whilst it comes with a fun, if questionable tasting cake – it is made of plastic after all – nothing could be more perfect than these for that ever fun, Alice in Wonderland, teatime party.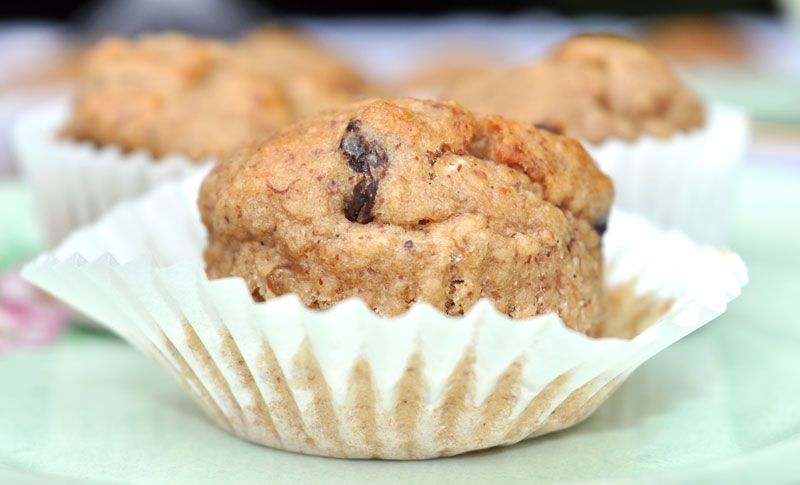 They are simple to make and only require one bowl – the kids are sure to have as much fun making as eating these!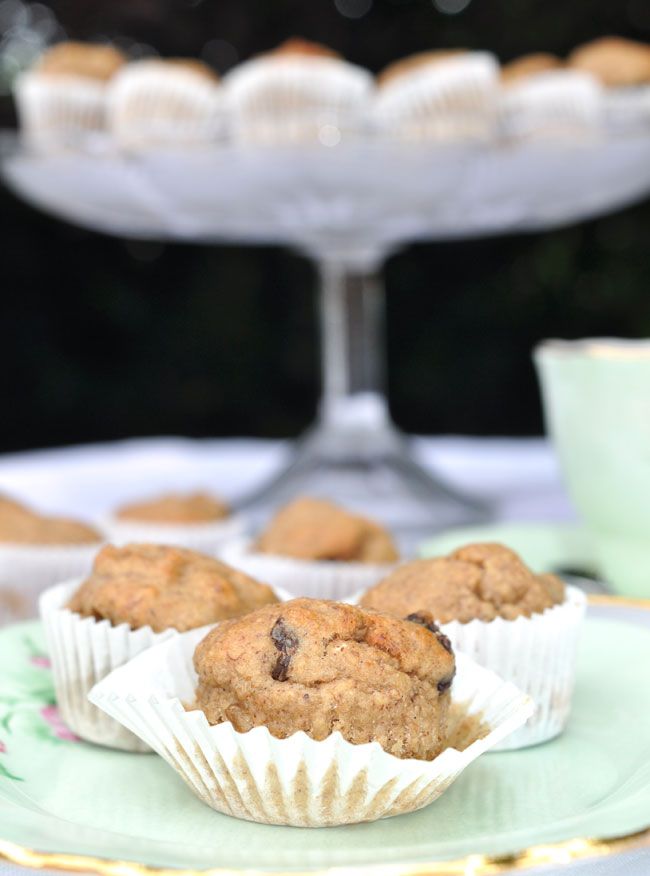 So prepare the apple juice, and whip up a batch of these for a fulfilled afternoon!
Mini Banana and Raisin Muffins
Prep Time: 15 mins Bake Time 20-22 mins
Makes: 32 Mini Muffins
Ingredients:
2 Overripe Bananas
¼ Cup Almond Butter
1/3 Cup Maple Syrup
2 tbsps. Ground Flaxseed
½ tsp. Powdered Vanilla
1 ¼ Cups GF Oat Flour (2 Cups Ground GF Oats)
1 tsp. Baking Powder
¼ tsp. Bicarbonate of Soda
½ Cup Raisins (soaked for 10 mins in boiling water and drained well)
Instructions:
1) Preheat the oven to 170˚C
2) Mash the bananas and then mix in the almond butter, maple syrup, flaxseed and vanilla.
3) Add the oat flour, baking powder and bicarb and stir until fully combined.
4) Finally stir in the raisins.
5) Divide between 32 mini muffin cases. (I have a 24 mini muffin baking pan.)
6) Bake in the oven for 20 -22 mins until a light golden brown.
7) Remove from the oven and cool for 10 mins before removing and placing on a wire rack.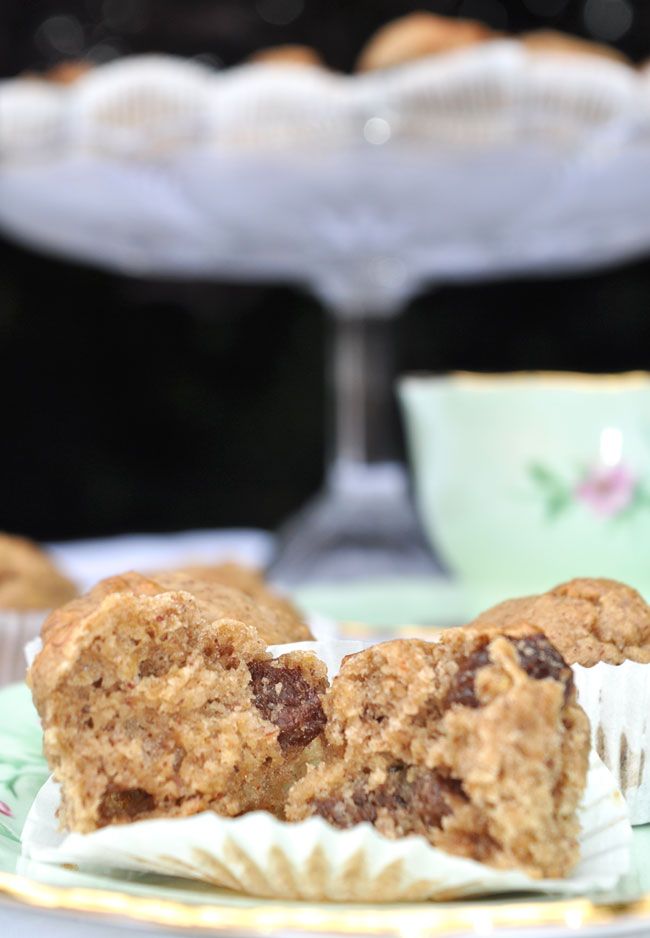 Liked this? Try these....................................................................