Laura's Naturally Sweet Blog
Psssst...............looking for naturally sweet, healthy, deliciously moreish cakes? You've come to the right place!
Cookie Dough Chocolate Cups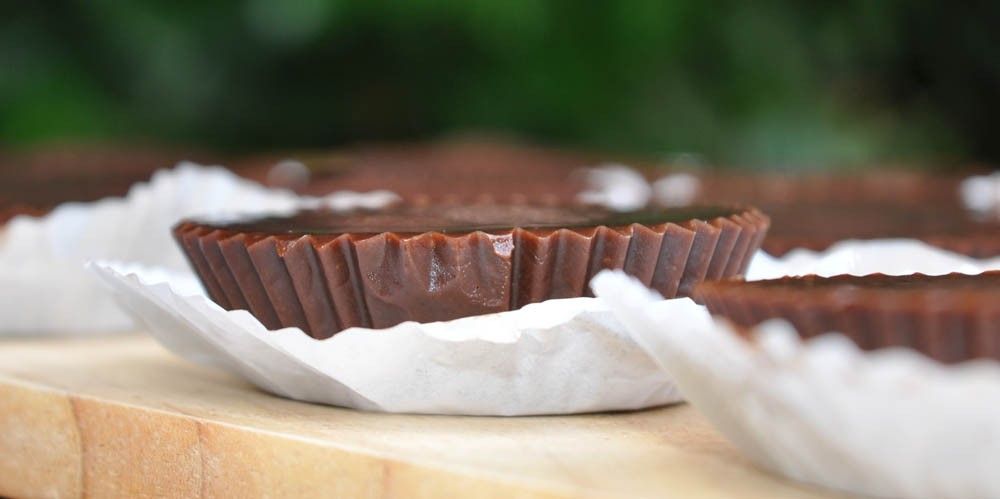 Sweet, scrumptious cookie dough encased in a smooth delicious chocolate – seriously could anything be more delectable!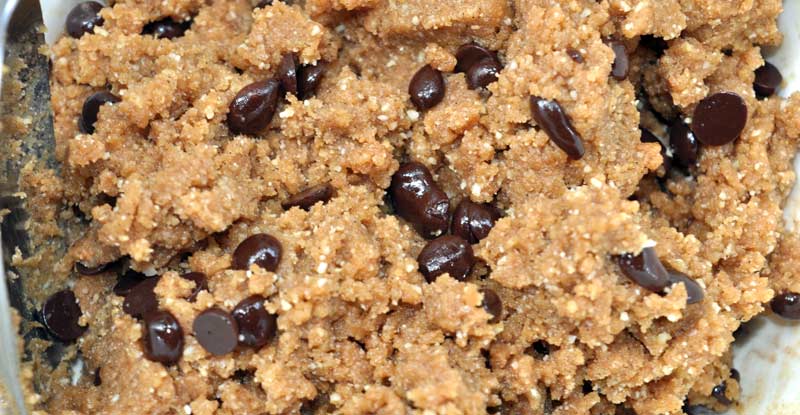 One of the things that I love most about cooking without eggs is that you eat anything before even you bake it. In fact it's a rule of thumb that I have when creating recipes that - if the mix tastes amazing then the final product is going to taste amazing.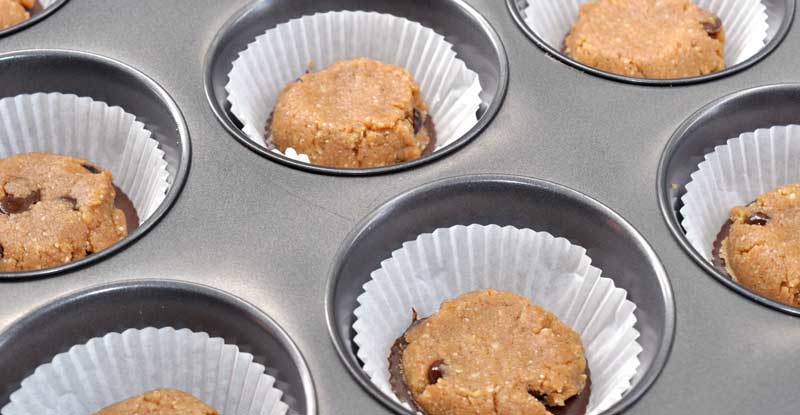 Unfortunately this makes it impossible, once the mix has been tasted, not to want to sit down with a spoon in front of the latest episode of Pretty Little Liars and eat the remaining contents of the mixing bowl!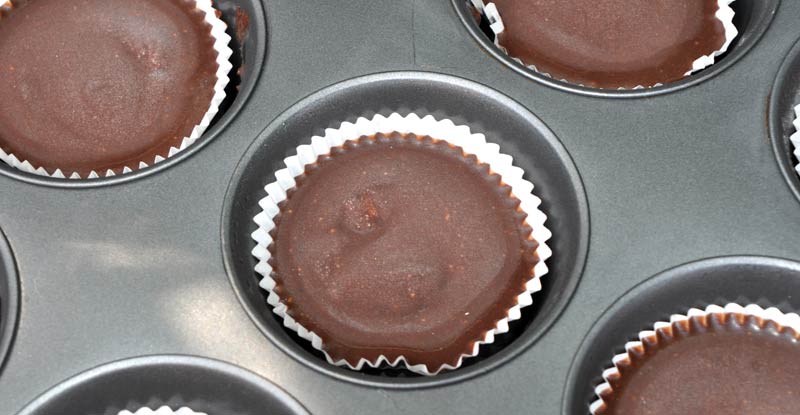 This cookie dough mix has to be one of my all-time favourites – now don't get me wrong add a tsp of baking powder and you have the most delectable cookies in the world – in fact when I've finished this blog I'm requested to make a batch – but the raw mix is just scrumptious!
(If you have any leftover cookie mix you can shape it and bake it in the oven of 8 mins just to test out how awesome these cookies are.)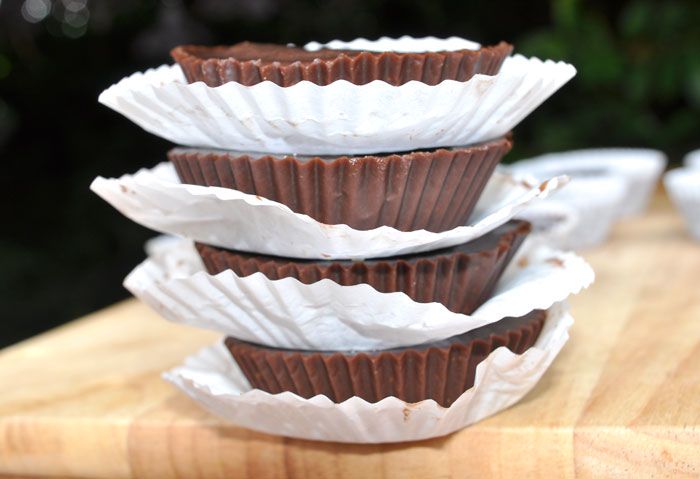 This unbaked mix is just too delicious to be overlooked and has, indeed, inspired this recipe. Which brings us back to where we started – the simply sensational idea of taking this scrummy mix and encasing it in chocolate for the perfect treat.
I used my 'milk' chocolate recipe (chocolate made with cashew nut butter instead of milk) and cupcake cases for ease of use and storage. Btw you'll probably want to store them in the fridge in this weather.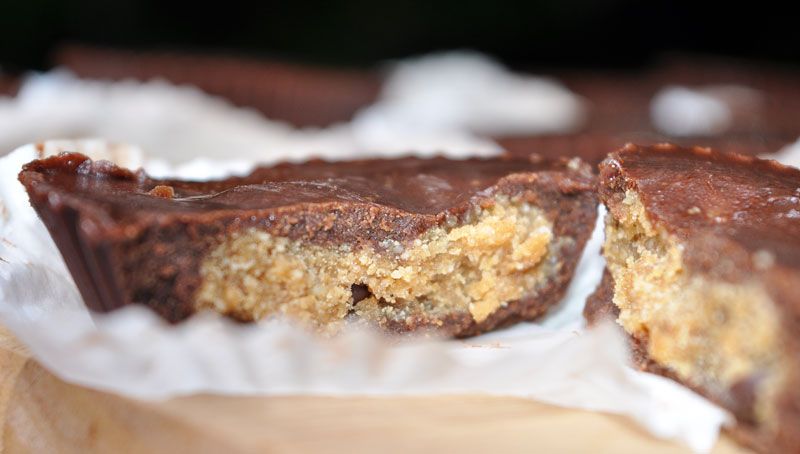 Hope you enjoy! :)
Cookie Dough Chocolate Cups
Prep Time: 20 mins Set Time: 4-8hrs
Makes: 12 - 16 Cups
Ingredients:
Chocolate:
6 tbsp. Cocoa Butter
½ Cup Cashew Nut Butter or you can make your own - recipe here :)
¼ Cup Cocoa Powder
½ Cup Powdered Coconut Sugar
2 tbsps. Coconut Oil (melted)
1 tsps. Powdered Vanilla
1 tbsp. Maple Syrup
Cookie Dough Filling:
¼ Cup Cashew Nut Butter
1 tbsps. Coconut Oil (melted)
2 tbsps. Powdered Coconut Sugar
2 tbsps. Maple Syrup
½ tsp. Powdered Vanilla
2 tbsps. Ground Almonds
2 tbsps. Almond Flour
2 tbsps. Coconut Flour
2 tbsps. Non-Dairy Chocolate Drops - I use RealFoodSource Coconut Sugar Chocolate Drops
Instructions:
1) Melt the cocoa butter in a bowl over a saucepan of boiling water.
2) Remove from heat and slowly stir in cashew nut butter.
3) Add all the other ingredients and stir until smooth. Set aside.
4) In a bowl mix together the cashew nut butter, coconut oil, coconut sugar, maple syrup and powdered vanilla.
5) Add the ground almonds, almond flour and coconut flour. Stir until fully combined.
6) Finally stir in the chocolate drops.
7) Line with cupcake cases a 12 cupcake tin. Spoon ½ tbsp. of chocolate into each cupcake case – it should just cover the base.
8) Place in the fridge to cool for 10 mins. Using a dessert spoon measure scoop out the cookie dough and flatten into a disc. Place on top of the chocolate base. Cover with chocolate and repeat the process for the remaining cookie dough cups.
9) Place in the freezer to set for 4-8 hrs. Once set store in the fridge.