Laura's Naturally Sweet Blog
Psssst...............looking for naturally sweet, healthy, deliciously moreish cakes? You've come to the right place!
Cherry Yoghurt Smoothie Lollies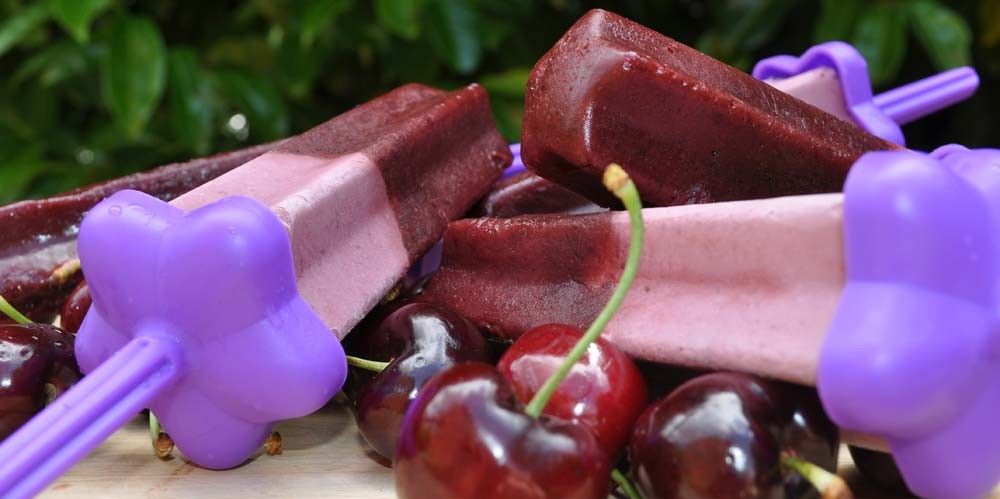 I live in a giant modern housing estate - once a village it has grown vastly over the years to accommodate rising numbers of commuters. Long gone are the days when the view from my window stretched across miles of fields and trees.
However, if you cut round the edge of the estate, under the bypass and take the footpath through the corner of a field in less than five minutes from my doorstep you find yourself on the most beautiful riverside walk.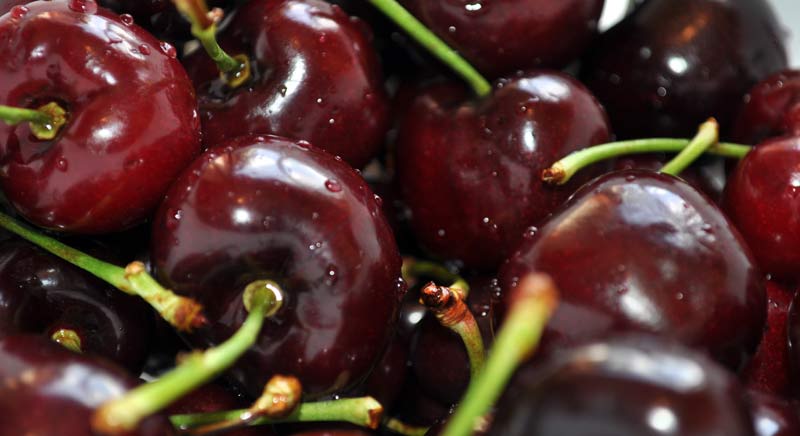 I didn't discover it for many years although, as child, I had often frequented a lock much further down which my Grandfather loved to paint. We'd walk and he would sketch. Recently they opened a tearoom in what was once the stables where you can sit outside in summer (or in winter just bring your own blanket!!!) and watch the boats pass through the lock.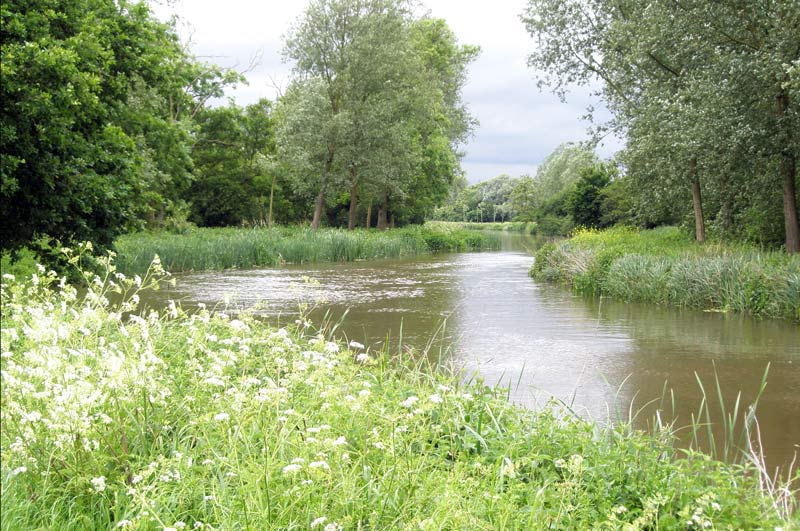 This haven is four beautiful, tranquil miles from my doorstep. The river meanders through meadows and under drooping willow trees, surrounded by long grasses and fluttering wildlife, affording glorious, secluded picnic spots along the way.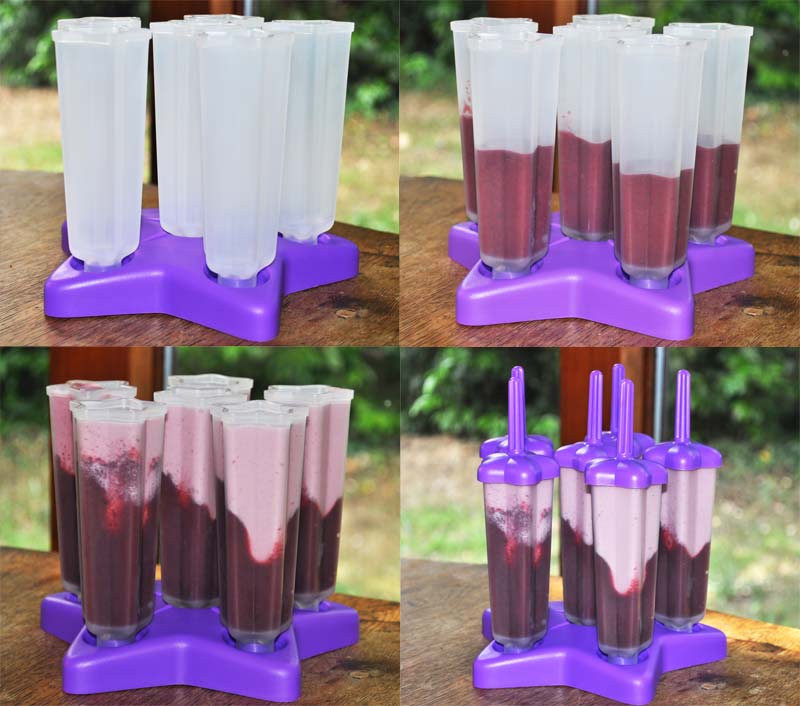 A few weeks back, sat in just such a spot under a tree, righting the wrongs of the world with a friend, it happened to come up in conversation that the river runs not too far from an Aladdin's cave of a health foods shop, situated in a small village in the middle of nowhere.
This particular health food store specialises in foods for those with a restricted diet. They have a vast range that includes wheat free, gluten free, dairy free, egg free and sugar free options, every type of flour under the sun, buckwheat pasta, rice pasta, more flavours of Dalfour Jam than I had ever heard of before. Honestly the list is endless.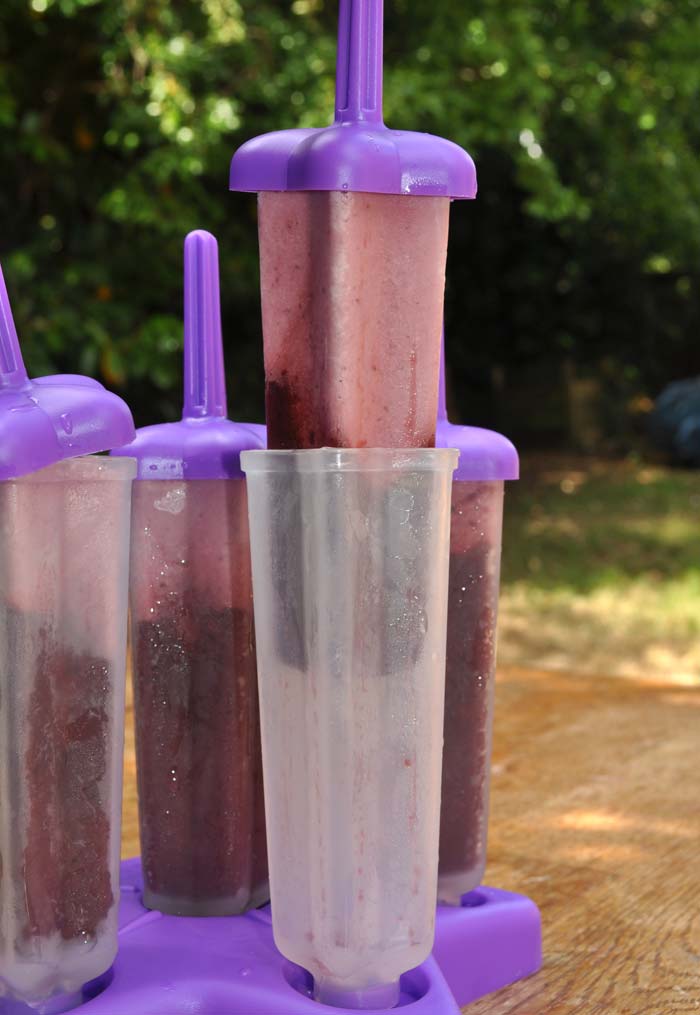 My friend has a real zest for life but a very restricted diet. We promised ourselves that our next trip would be to this health food store. Which notably we did less than a week later!!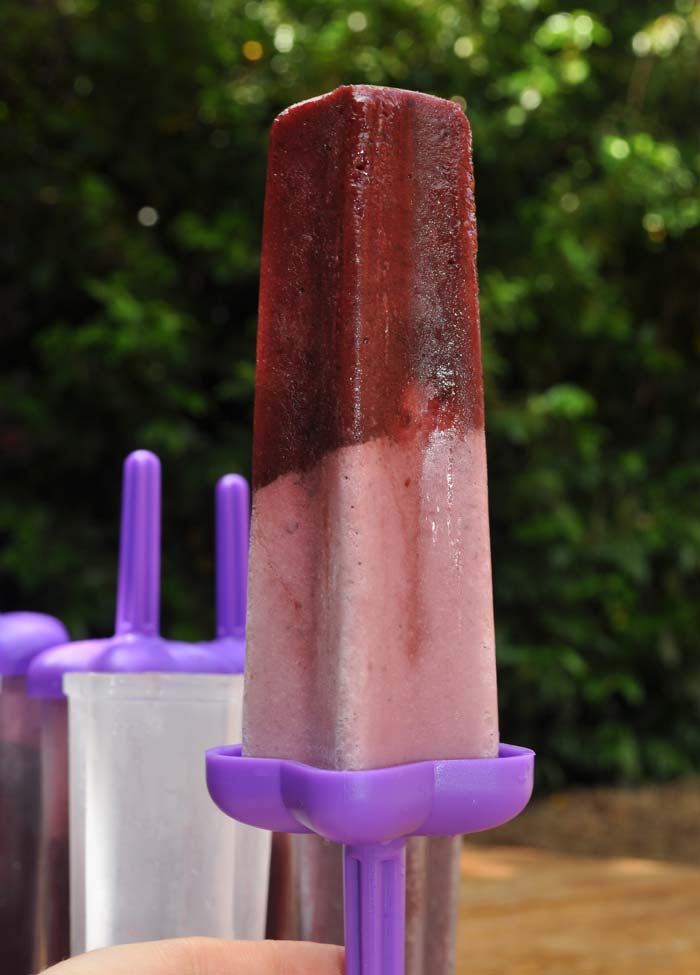 Whilst browsing in their refrigerated display units I found a tub of COYO coconut milk yoghurt. We were both so impressed by the ingredients. It was literally nothing but coconut milk, tapioca starch and live vegan yoghurt alternative cultures.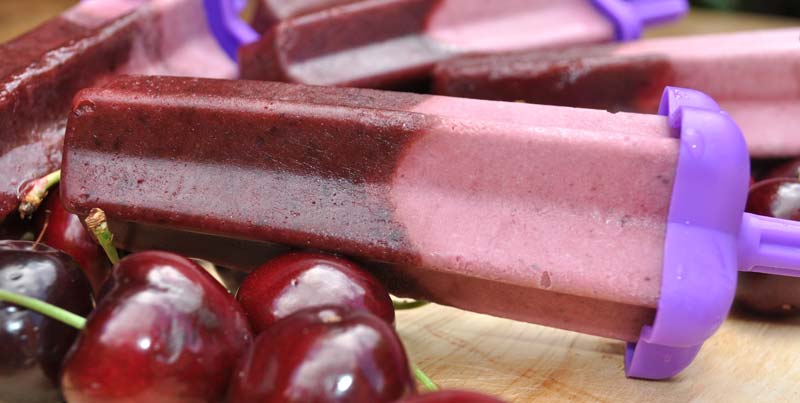 I was immediately determined to include it in my recipes – however it has so many uses that my biggest problem was where to start!! Poking through my freezer I found an unopened bag of my favourite dark sweet cherries which, coupled with the fact I'd just purchased a set purple lolly moulds, meant I knew exactly what I wanted to make!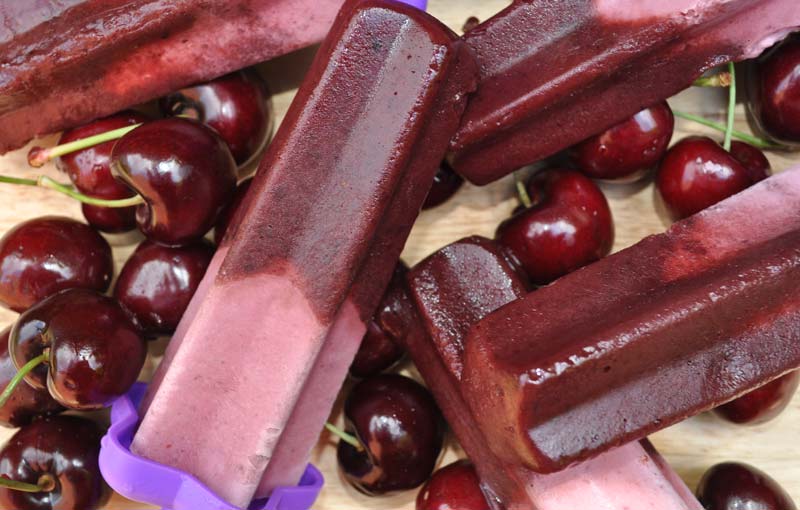 Cherry Coconut Smoothie Lollies…………………………….
Cherry Yoghurt Smoothie Lollies
Prep Time: 10 mins Freeze Time: 12 hrs
Serves 6
Ingredients:
1 Cup Dark Sweet Frozen Cherries
¼ Cup + 2 tbsps. Dalfour Cherry Jam
1 tsp. Almond Oil
1 Cup COYO Coconut Milk Yoghurt
Instructions:
1) Blend together the dark sweet cherries, ¼ Cup Dalfour cherry jam and the almond oil until completely smooth.
2) Divide half the mixture between 6 ice lolly moulds.
3) Add the COYO yoghurt and last 2 tbsps of cherry jam to the remaining mix and blend for a further minute.
4) Pour into the ice lolly mould, directly on top of the previous mix – it will create a slight marble effect where the two meet. Leave about a 1 cm air gap at the top so the lolly can expand as it freezes.
5) Put the sticks into the lollies and place them in the freezer for at least 12 hrs.
6) Before removing from the mould run under the hot tap for about 30 secs.