Laura's Naturally Sweet Blog
Psssst...............looking for naturally sweet, healthy, deliciously moreish cakes? You've come to the right place!
Banana Ice Cream Sundae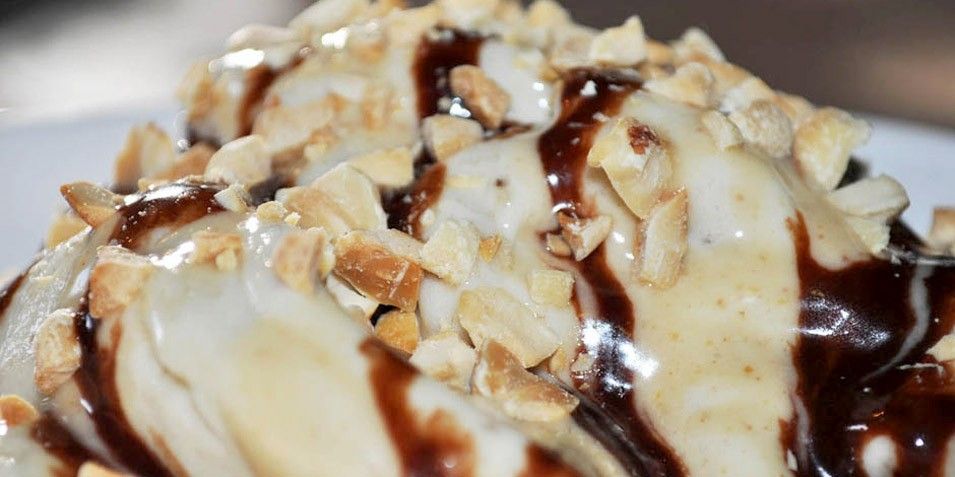 Sometimes you get behind. It's been a crazy week – you're just so busy. You haven't planned ahead. Dinner is over – you're sitting around the table and someone asks 'what's for dessert?' Gulp!
You have nothing to hand. Nothing ready and everyone is looking at you. This is the reason I always keep a stash of frozen bananas in the freezer. Let me let you in on my secret. When I'm not prepared this stash of frozen bananas is how I managed to produce a delicious dessert that can to please even the largest appetites and be placed on the table in five mins.

I have a Yonanas (a really great piece of kitchen equipment) but you can use a blender instead. If you do use a blender for this dessert just add ½ cup of your favourite dairy free milk.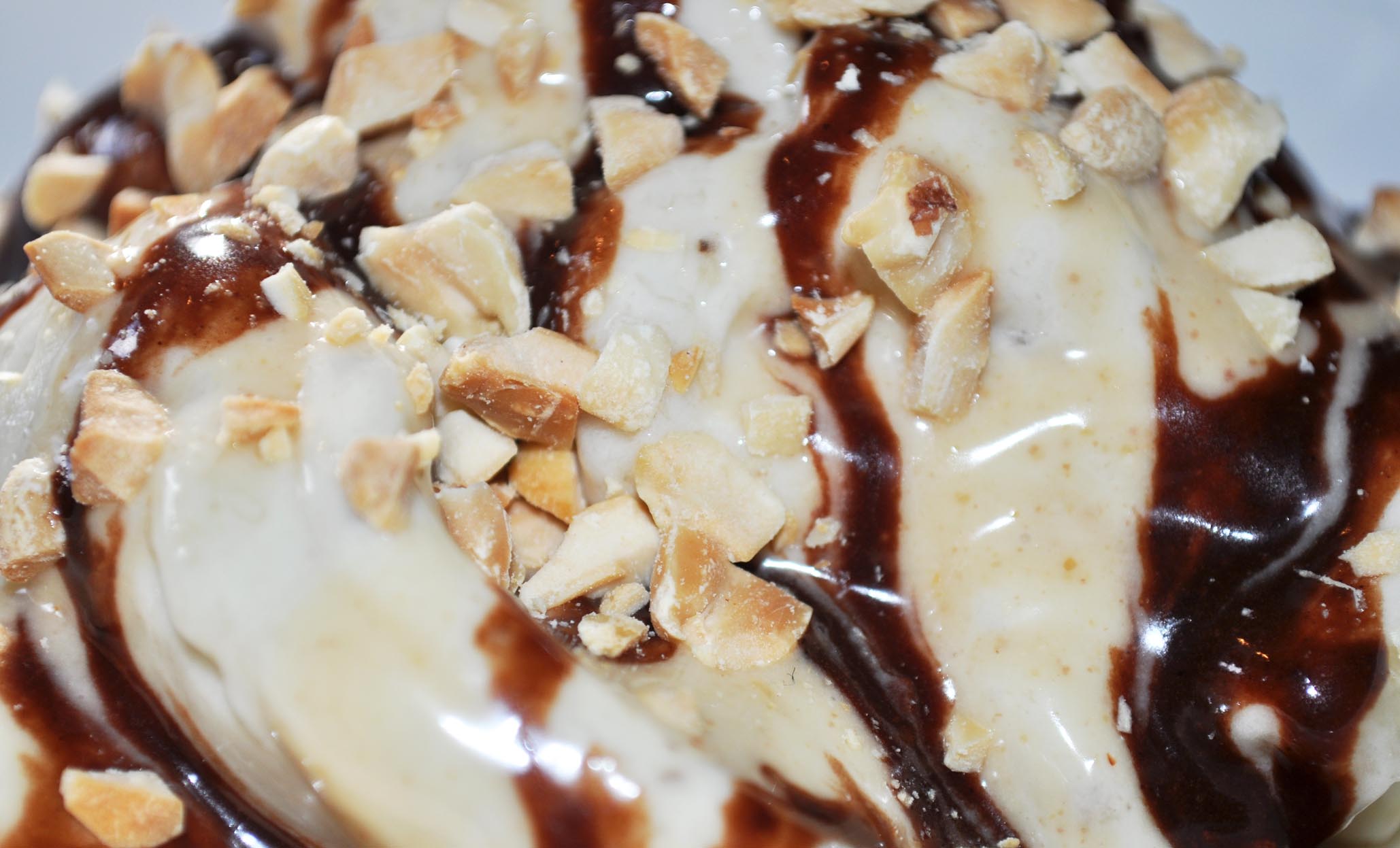 Whilst it can be eaten plain (and still be super tasty) isn't it so much more fun to make a sundae! See what you have in the cupboard, honey and roast ground almonds, maple syrup and crumbled digestives – truly anything that takes your fancy goes. Here is my favourite – drizzle with chocolate sauce, peanut sauce and sprinkle with chopped roast peanuts. Yum!!!
Banana Ice Cream Sundae
Prep Time: 5 mins
Serves 4-6
Ingredients:
6 Frozen Bananas
¼ Cup Chocolate Sauce
¼ Cup Peanut Butter Sauce
¼ Cup Peanuts (roasted)
Instructions:
1) Allow bananas to defrost for 5-10 mins.
2) Following the instructions for your Yononas put the bananas through one at a time.
(if using a blender place the bananas with ½ cup of your favourite non-dairy milk in the blender and blend until smooth)
3) Drizzle with peanut and chocolate sauce.
4) Sprinkle with roasted peanuts.
5) Serve and enjoy! J