Laura's Naturally Sweet Blog
Psssst...............looking for naturally sweet, healthy, deliciously moreish cakes? You've come to the right place!
Lemon Curd Flapjacks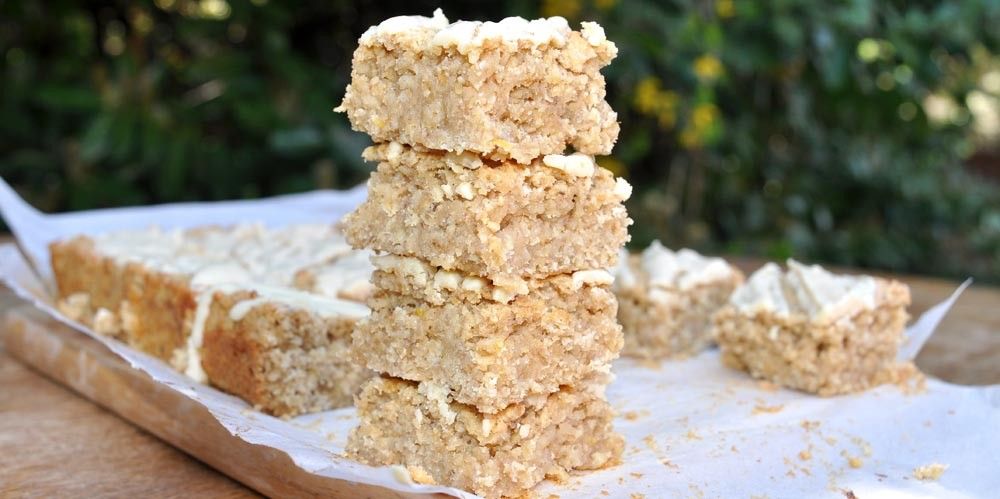 I believe I promised a couple of weeks ago to share with you a recipe for an amazingly delicious lemon curd flapjack I had been working on. So here it is………………….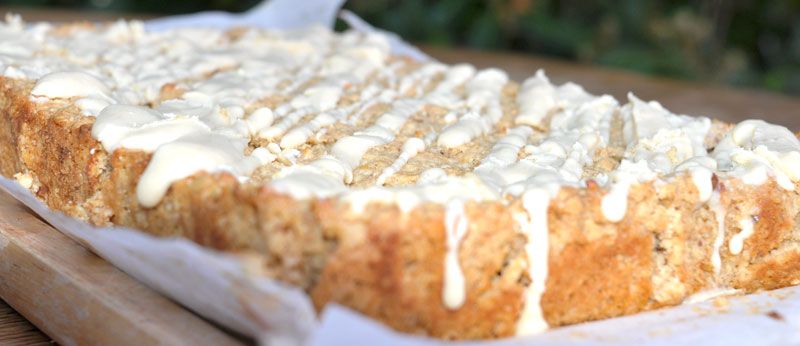 Sweet and tangy this tasty little treat is currently sitting downstairs waiting for me to photograph it and while it waits it is filling the house with such wonderful scents that I am beginning to feel ravenously hungry!
No mean feat seeing as I have just had lunch. I know that I'm not the only one in the house currently feeling like this so I had better finish up quickly and get those photos for you as soon as possible!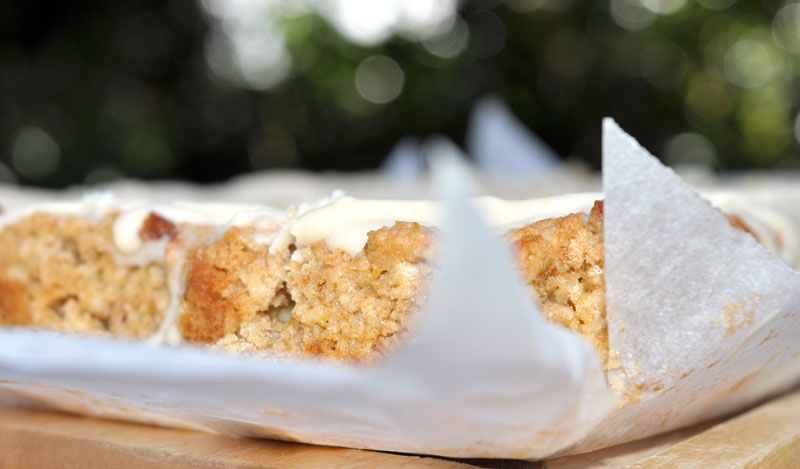 This flapjack is the perfect balance – light and sweet but with a gorgeous 'lemoness' that can only be produced by lemon curd. I won't bore you with how much I love lemon curd – I'm pretty sure I did that a couple of weeks back – but I will link you (here) to my recipe so if you don't have one that you go to, and have found like me that it is impossible to get hold of a gluten free, white sugar free, dairy free, egg free version in the shops, you know the method I use!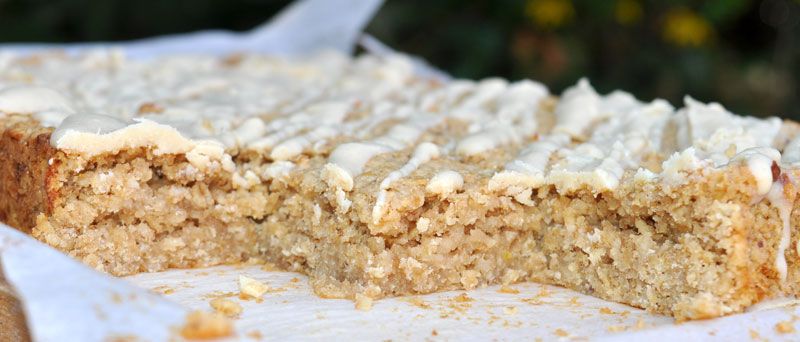 It tastes absolutely out-of-this-world and one batch will be enough for 3 to 4 batches of lemon curd flapjacks!!!!! Any leftovers can be stored in the fridge until needed. If you house is anything like my house that won't be for too long!!!!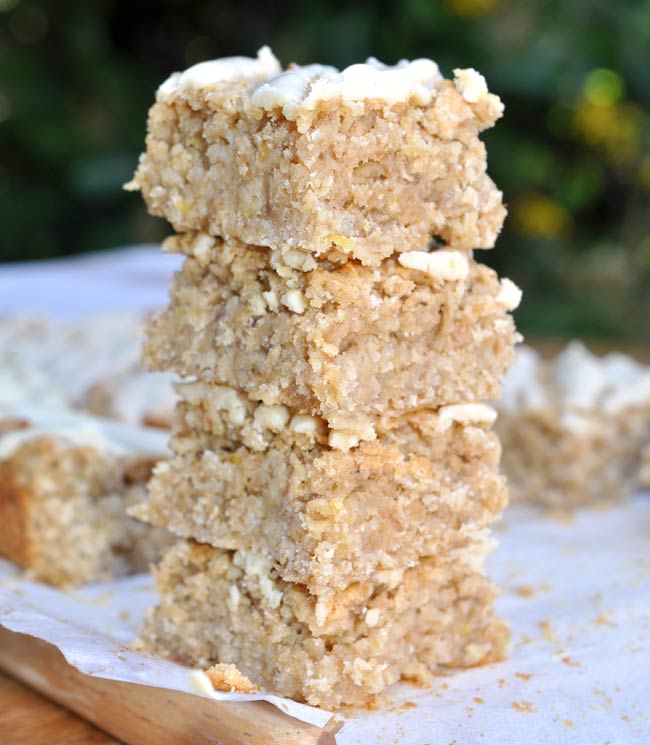 Once your lemon curd is ready these are super quick and easy to rustle up in no time at all. Perfect for any time of day and a treat that kids and adults alike are sure to love!
Have fun! :)
Lemon Curd Flapjacks
Prep Time: 10 mins Bake Time: 15 mins
Makes 18-24 Squares
Ingredients:
Lemon Curd Flapjack:
½ Cup Lemon Curd – you can find my recipe here
½ Cup Cashew Nut Butter or you can make your own - recipe here
¼ Cup Maple Syrup
2 tbsps. Coconut Oil - melted
1 Lemon Juice and Zest
2 ½ Cups GF Oats
1 tsp. Baking Powder
½ tsp. Bicarbonate of Soda
Optional Lemon Drizzle:
3 tbsps. Cocoa Butter
3 tbsps. Lemon Curd – you can find my recipe here
1 tbsps. Cashew Nut Butter or you can make your own - recipe here
Instructions:
1) Preheat the oven to 170˚C
2) In a bowl mix together the lemon curd, cashew nut butter, maple syrup, coconut oil and the lemon juice and zest until thoroughly combined.
3) Stir in the oats, baking powder and bicarb.
4) Press into a 7"x11" pan and bake in the oven for 15 mins until a light golden brown. Remove from the oven and allow to cool for 10 mins in the tin before removing and placing to one side.
5) Melt the cocoa butter and stir in the lemon curd and cashew nut butter until completely combined.
6) Drizzle over the cooled flapjacks and allow to set before cutting.